With just a month to go until we announce the winners of IDEA 2020, we thought we'd take a look at the studios vying for the night's top prize – Designer of the Year.
With past alums like Kennedy Nolan, DesignOffice and SJB, Designer of the Year is always a hard-fought category, and this year is no different.
Last September, our esteemed IDEA jury panel met to discuss and select the winner of this year's award. The judges looked not only at the projects each studio had submitted to the program, but also considered their output across 2019 and 2020, and their contribution to the Australian design industry as a whole.
A key consideration in this year's decision was how the practices and studios supported the Australian interior and design industry beyond just their project output.
Like everyone else in the community, we're dizzy with anticipation to find out who will be crowned Designer of the Year for 2020. The winner will be announced at the IDEA gala in Melbourne on 19 February 2021.
But in the meantime, let's kick back and have a look at this year's contenders.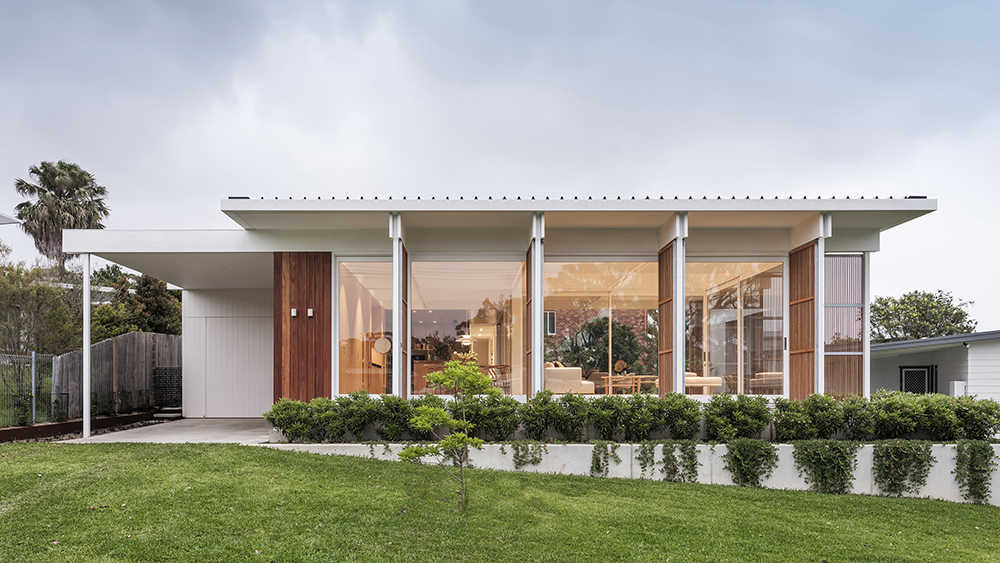 Madeleine Blanchfield Architects
Madeleine Blanchfield's signature is purity of design and clever use of the site to bring in sunlight and ensure privacy – whatever the budget.
Prior to starting her own practice, Blanchfield was associate director at one of Sydney's leading architecture and interior design firms for almost 10 years. 
Her Sydney-based practice's work is always bright, voluminous and focused on light and space. Clear, strong planning and simple, pared back design is a consistent attribute.
Blanchfield is shortlisted for three projects in IDEA 2020, including Bendalong Beach House, which the architect designed for her own parents.
Read more about Bendalong Beach House.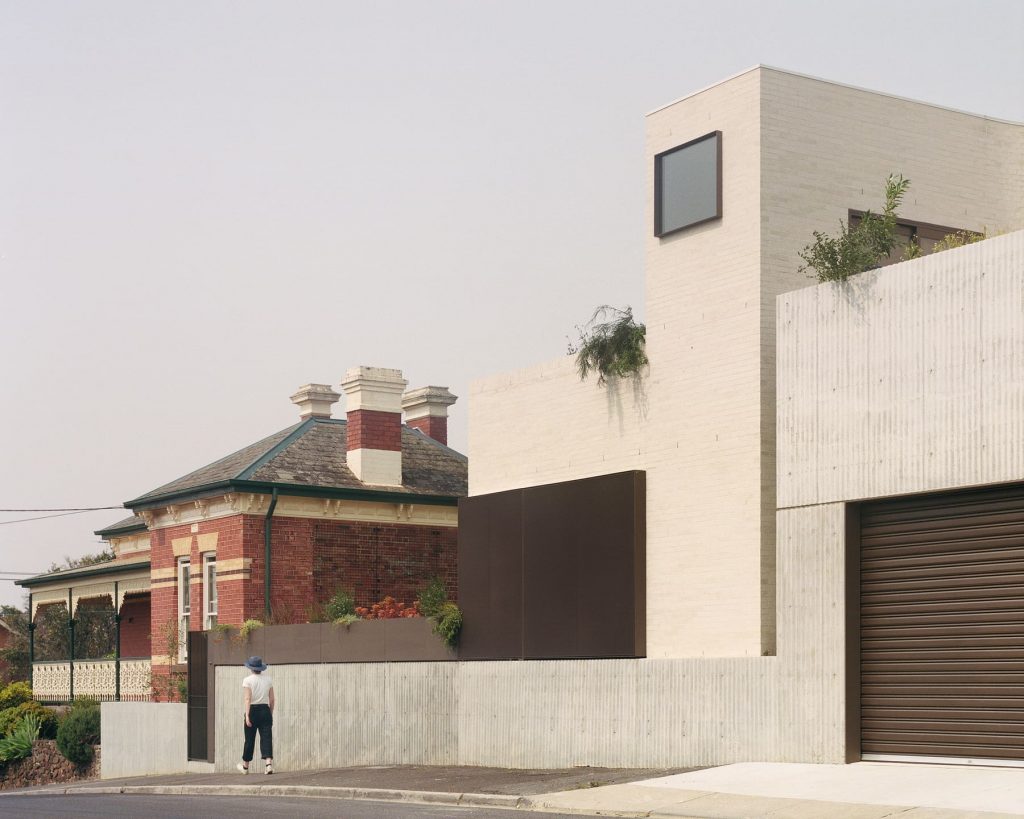 Studio Bright
Studio Bright (previously MAKE Architecture) is a Melbourne-based practice creating enduring and responsive architecture for people and places.
Every project is an opportunity for the studio to contribute in a positive and generous way to the social and built fabric of cities.
Led by Melissa Bright with Rob McIntyre as director of design realisation, Studio Bright undertakes everything from residential to civic, educational and multi-residential, infusing each with a sense of craft and considered detail.
The studio is shortlisted for three projects in IDEA 2020, including Ruckers Hill House, which won the 2020 AIA Victorian Architecture Awards – Residential Architecture – Houses (Alterations and Additions) prize.
Read more about Ruckers Hill House.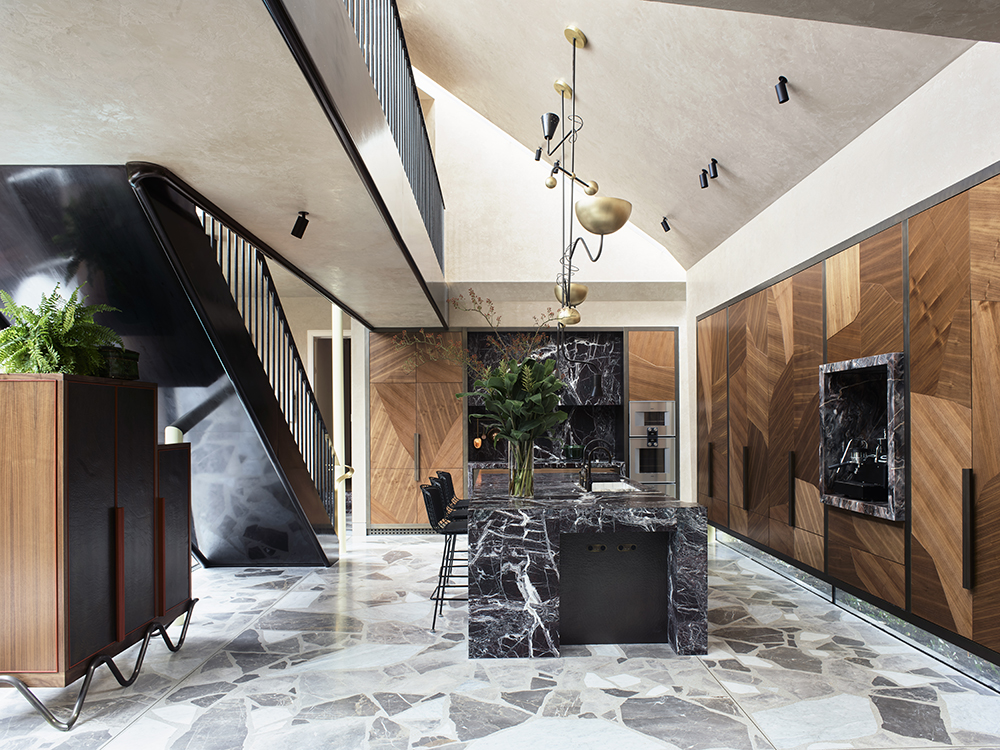 Flack Studio
Flack Studio needs no introduction. A darling of IDEA, Flack has been nominated for Designer of the Year in the past, but is yet to take home the award.
The multidisciplinary practice of designers and architects is committed to delivering supremely elegant contemporary interiors.
With a respect for the past and an eye to the future, the studio believes that creative flair combined with exceptional rigour creates spaces of sophistication and ease.
It also supports its community by hosting regular events and speaker sessions at its HQ in Fitzroy.
Flack Studio is shortlisted for four projects at this year's IDEA, including Middle Park Residence, an Edwardian home dedicated to family, cooking and entertaining.
Read more about Middle Park Residence.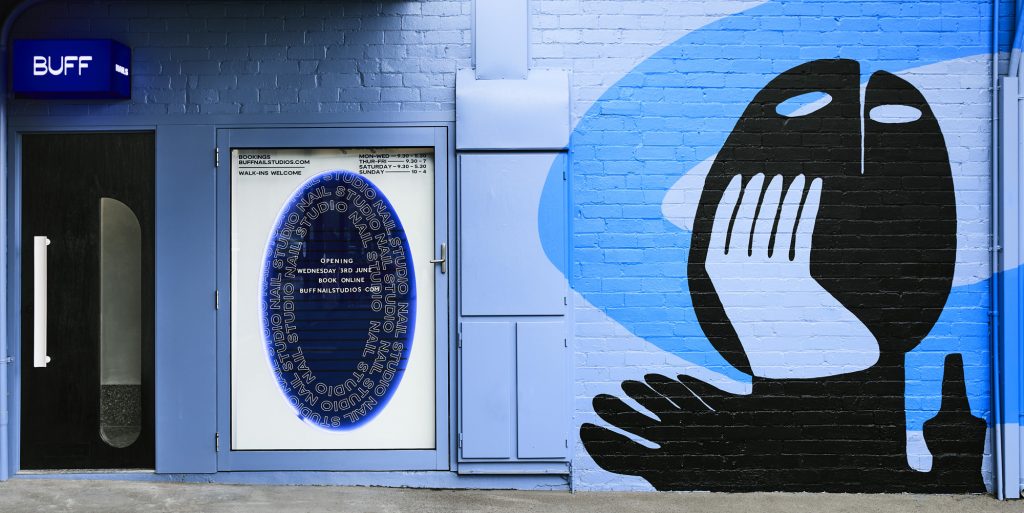 GOLDEN
GOLDEN's reductionist approach to expressive interiors demonstrates an intuitive understanding of the impact physical environments have on our well-being.
Led by Kylie Dorotic and Alicia McKimm, the Melbourne-based studio designs for residential, hospitality and workplace projects, unifying its body of work by a desire to contribute to a better quality of life for all its clients.
GOLDEN is shortlisted for five projects in this year's IDEA awards, including the quirky and beautiful executed Buff Nail studios.
Read more about Buff Nail Studios.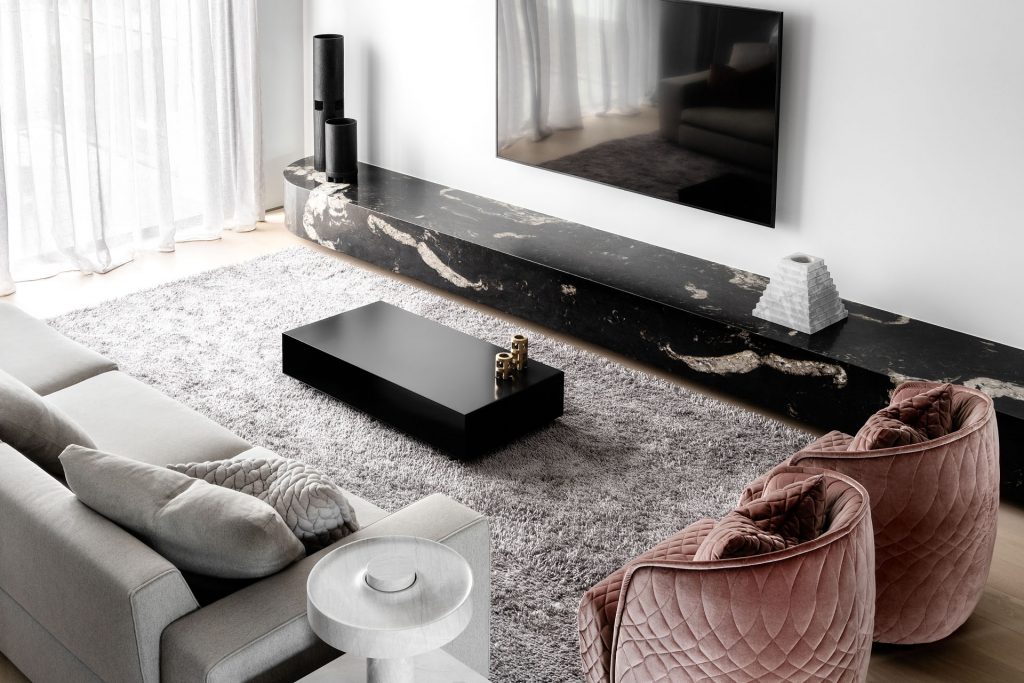 Biasol
Biasol was established in 2012 by Jean-Pierre Biasol, whose Italian heritage and broader European educational influences nurtured a resonance and respect for the naturally diverse working processes common within European design practices.
With a focus on the design of interior spaces, building typologies, products and branded environments, Biasol works collaboratively with Australian and international clients to realise spaces and experiences that merge the intricacies of design to deliver considered outcomes that engage both physically and emotionally.
Biasol is shortlisted for a whopping seven projects in IDEA 2020, including its own furniture collection, Comoda and Scalpellino House, which celebrates the heritage and stone-crafting legacy of its owners.
Read more about Scalpellino House.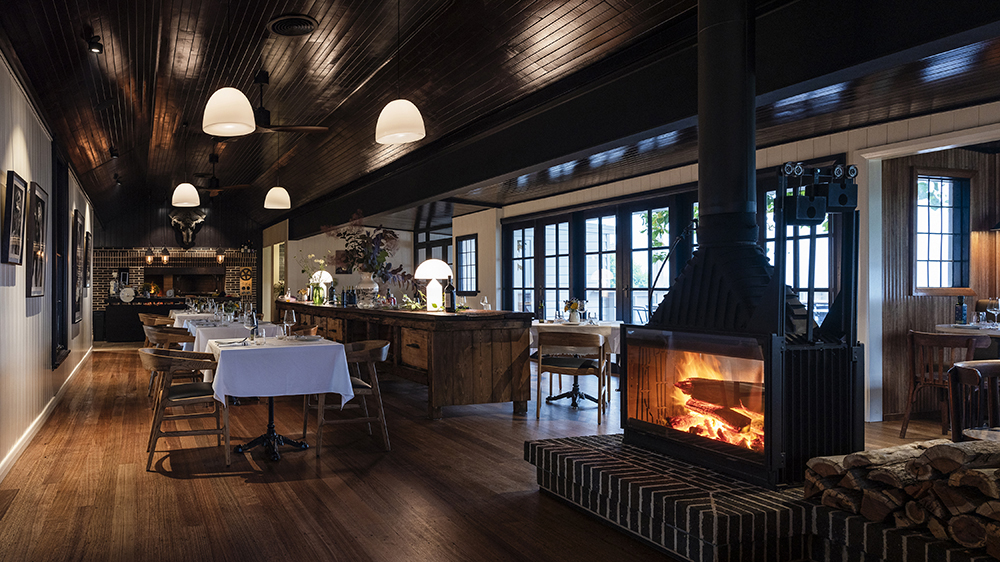 COX Architecture
COX Architecture's founder Philip Cox was recently at the centre of a new book celebrating not only his career, but also his contribution to Australian architecture and the aesthetic of our buildings throughout the postwar era. So it's no surprise that his eponymous firm has picked up a nod in this year's Designer of the Year award.
With studios located in every major Australian city and a history spanning 60 years, COX focuses on structure, craft, art and nature – interpreting each principle for the project at hand.
COX is shortlisted for five project this year, including one that's unexpected from a practice better known for its stadiums and public architecture – Osteria Tedesca – a beautifully designed and bespoke restaurant in the Victorian countryside.
Read more about Osteria Tedesca.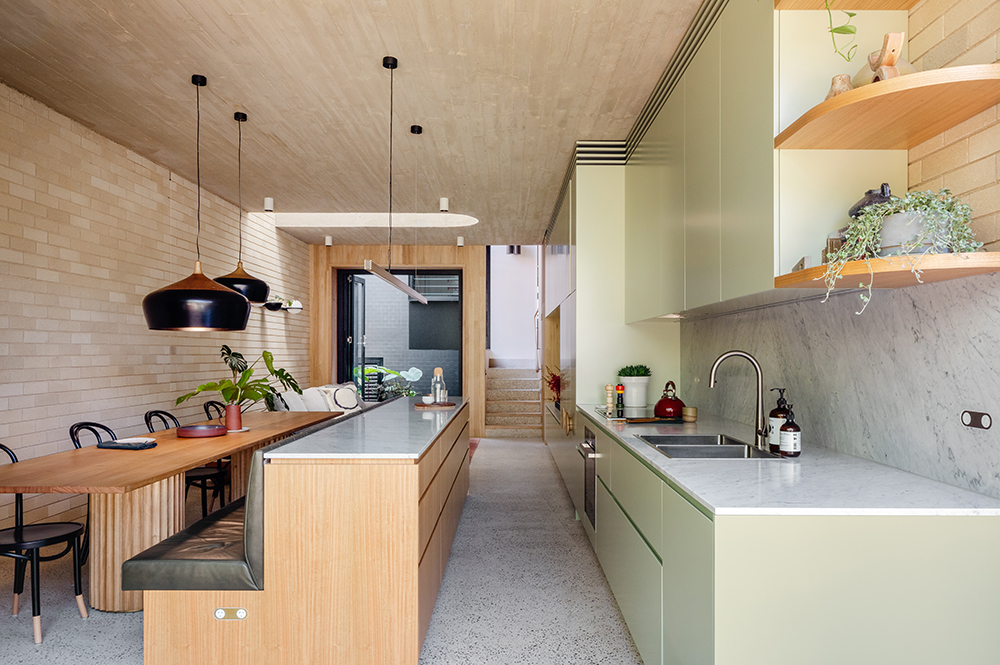 Carter Williamson Architects
Last, but certainly not least is Carter Williamson Architects – the multiple award-winning Sydney design studio with a strong commitment to rigorous, beautiful and robust architecture. 
Led by Shaun Carter, the studio is known for its playful, clever, crafted and thoughtful architecture, which is responsive to client and brief and a joy to be in. It believes that the interior environment has the potential to be extraordinary and should fill us with joy and curiosity.
Carter Williamson Architects is shortlisted for three projects in this year's IDEA, including Concrete Blonde, an architectural jewellery box that unfolds and reveals itself from a tight five-metre-wide heritage facade.
Join us at The Timber Yard in Melbourne on 19 February 2021 to see who takes home this year's Designer of the Year.
Lead photo: Biasol's Forever Home. Photo: Armelle Habib.