Over cheese in the library and finishes room, Flack Studio presented the design for this two-storey Edwardian family home in Melbourne.
Created for two adults and two teenagers, Middle Park is a place dedicated to family, cooking and entertaining, and was designed as a forever home not just for its current inhabitants, but future generations to come.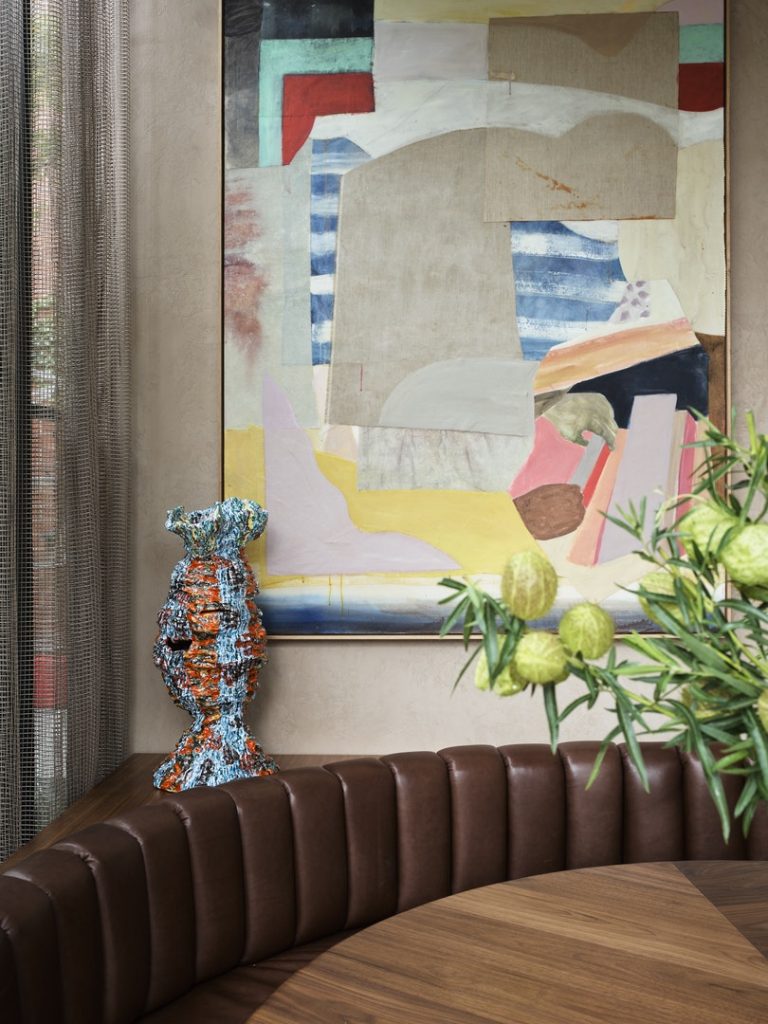 Flack Studio redesigned the floor plan to create a spacious open kitchen where the family can entertain guests.
A custom leather and curved timber banquette seat with a custom designed walnut and aged brass dining table links the new floor plan with the home's original plan.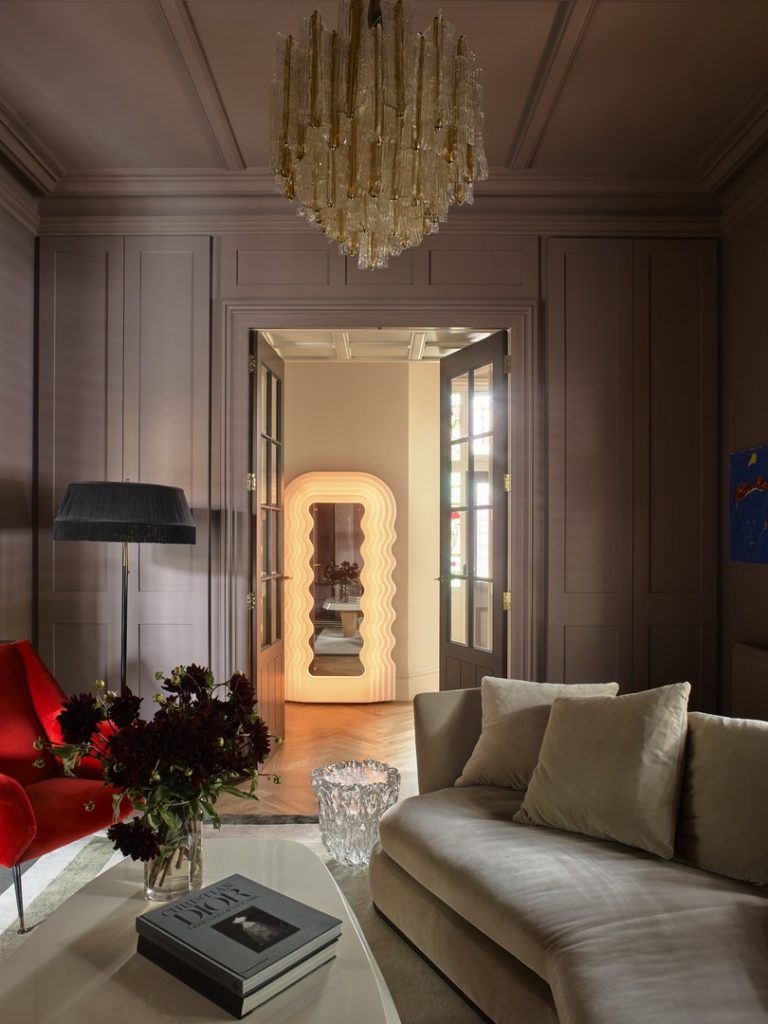 Friends of previous Flack Studio clients, Middle Park's family requested warmth and a focus on materiality and spatial planning, alongside spaces that possess a seamless relationship with their art collection.
"Our clients wanted a space that felt timeless – they didn't want the space to feel 'new'," says Flack Studio.
"They wanted a space of warmth and family history, while delivering on function."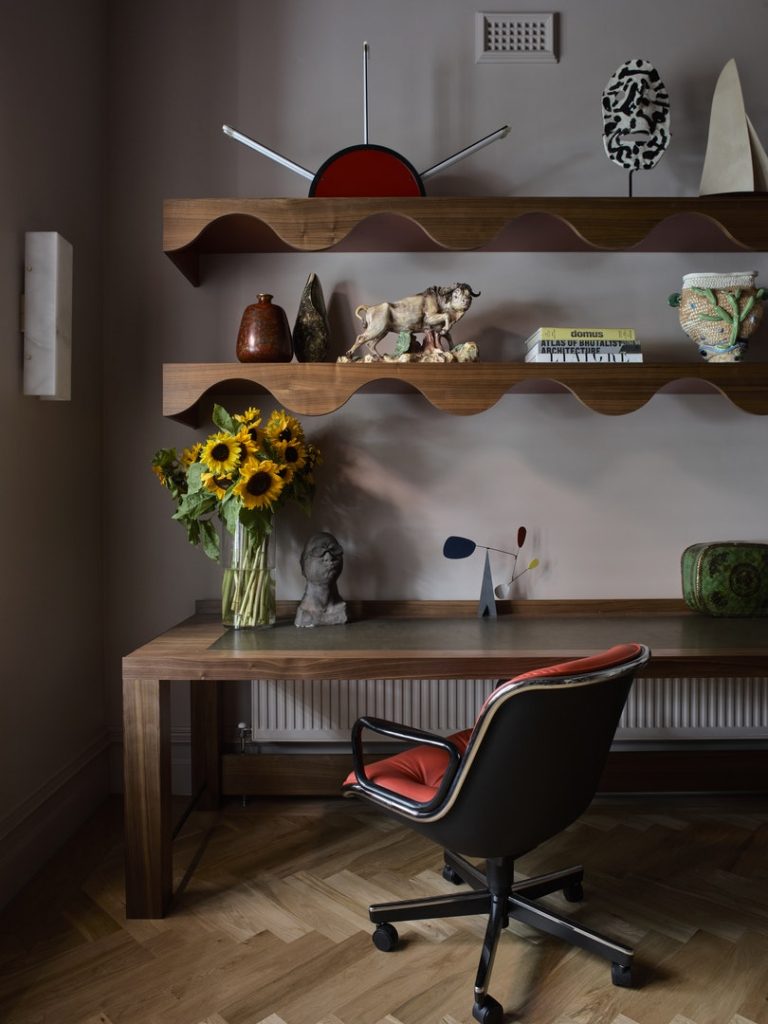 The "killer cook's kitchen" with mixed timber cabinets is paired with a white-veined black marble island and custom bar designed to slide perfectly under the black staircase.
The timber is continued in the living room, where it's matched with a soft purple velvet armchair and grey sectional.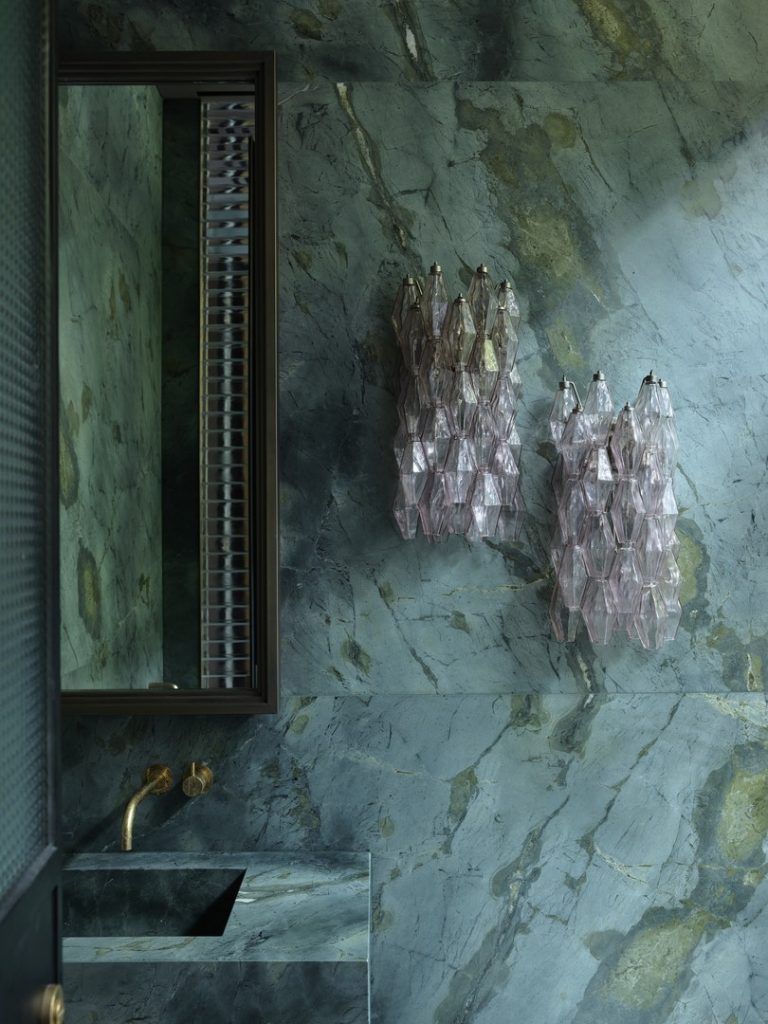 In the en suite, green marble and crystal sconces embody the decadent essence of Flack Studio while, in the formal sitting room, the Edwardian features of the property are accented with pink walls, pops of bright red and orange accent furniture, a custom credenza, vintage chandelier and linen curtains.
Finally in the studio, more curved timber shelving displays a collection of the family's heirlooms above a walnut desk with leather insert.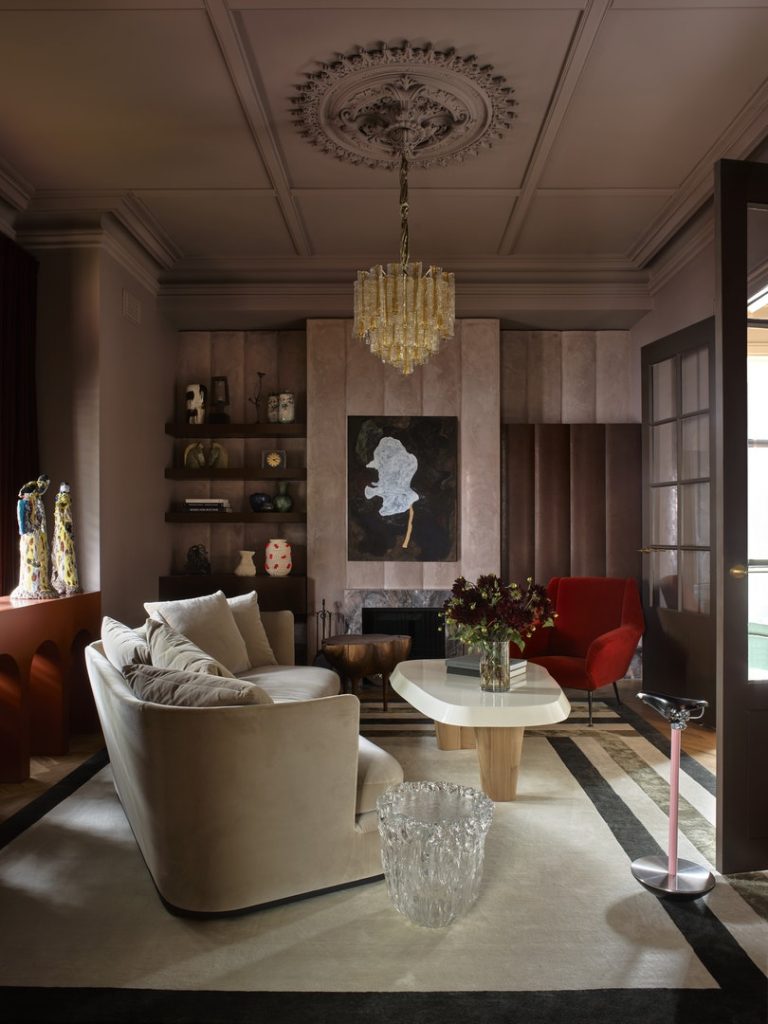 Middle Park Residence is shortlisted for the IDEA 2020 Colour and Residential Single and Residential Decoration categories. Flack Studio is also up for this year's Designer of the Year award. See who else made the cut.
Photography: Anson Smart.
One of Melbourne's best know interior design studios, Flack Studio is also recently behind the local Italian vintage store Castorina & CO. and Lagotto Wine Bar.