Inspired by the surrounding migrant architecture and the desire to evoke a strong European sensibility, Flack Studio has imagined a space that speaks of community and a desire for neighbourly connection.
Design statement
Referencing Italian modernist Gio Ponti, the studio harnessed a strong interplay of materiality that flows in unexpected harmony. A sense of permanency is invoked – as if Lagotto has always been here – whilst considered finishes and detailing foster tactility and nostalgia.
Bold design gestures reflect Lagotto's robust Italian menu and similarly revive and inspire joyful conviviality. Informality is encouraged with an oversized banquette that curves against the perimeter of the dining space and is nestled by rendered, built-in planters for a sense of home.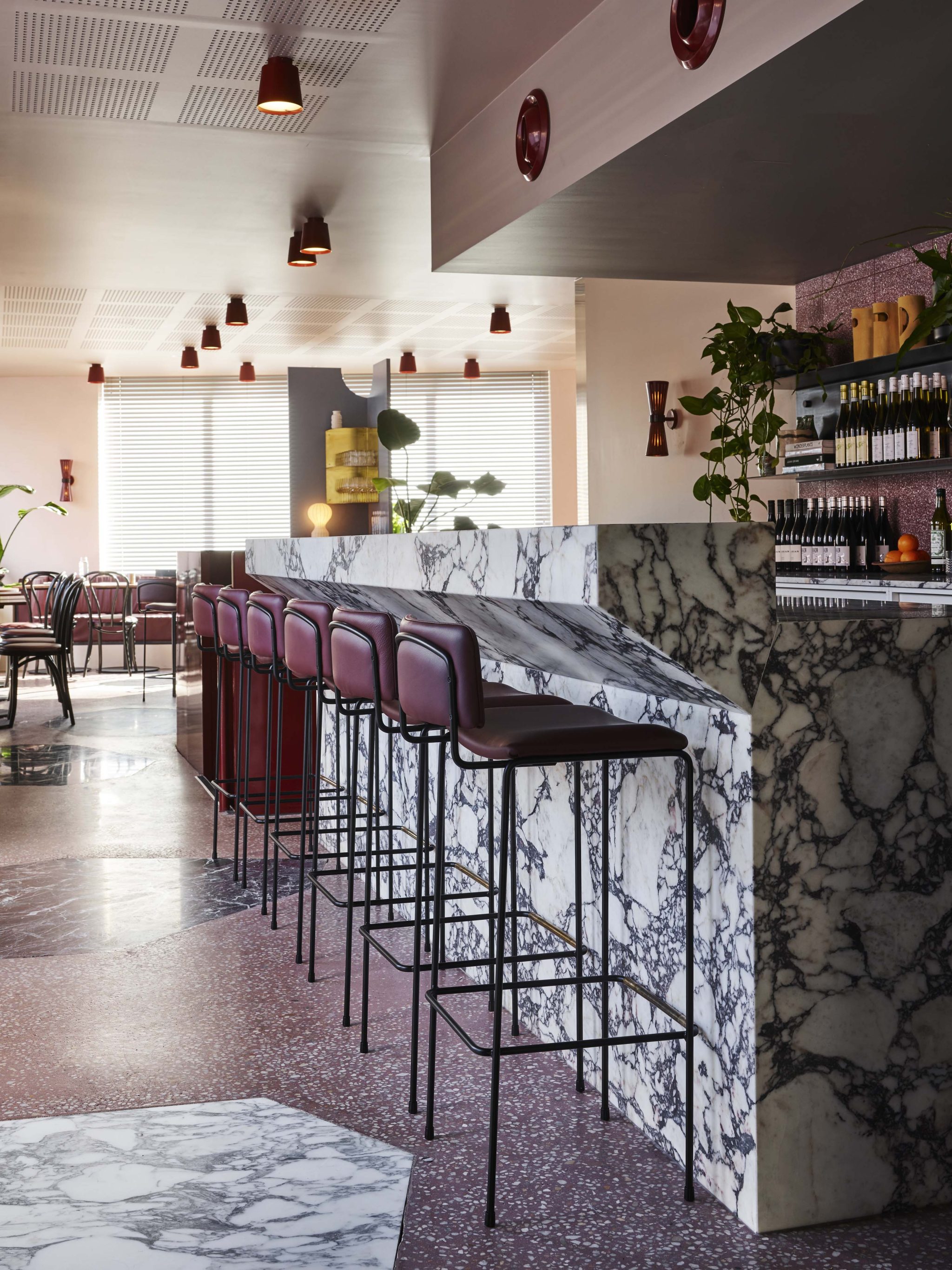 Glossy burgundy lighting, custom designed by Flack Studio, and a steel staircase inlaid with Russo Levanto stone treads are signatures of the design narrative. Custom joinery speaks of 1950s Italian furniture, while aluminium venetian blinds diffuse light, and mindful of Lagotto's morning to night offering, can be adjusted throughout the day.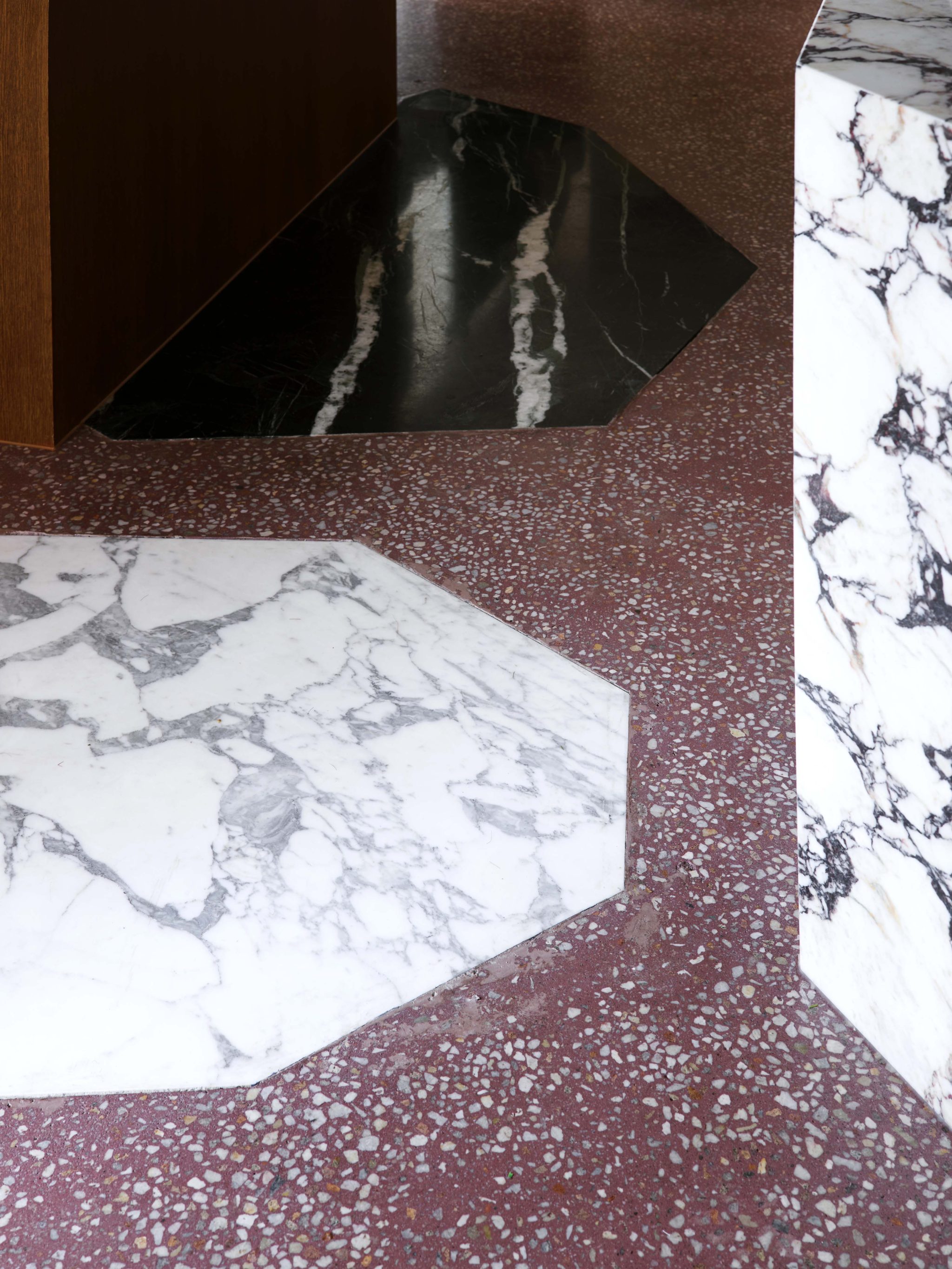 Flack Studio's reputation for expressive materiality is evident throughout the space – from solid stone pebbles embedded in custom pink terrazzo flooring to custom American Oak joinery with brass inlay, and vast and varied use of Arabescato, Calacatta Viola and emerald green stone.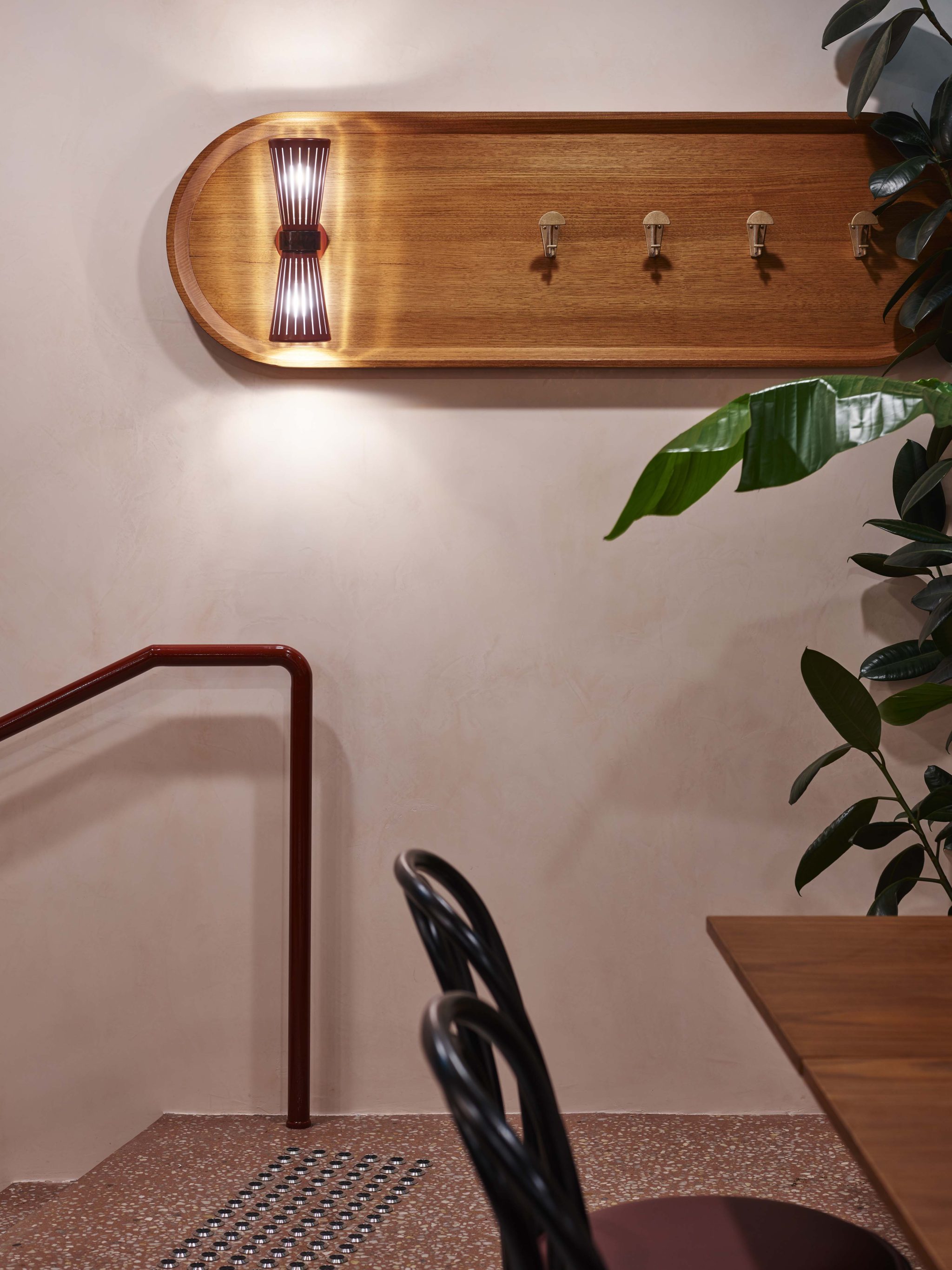 Polished plaster walls in fleshy tones act as a subtle backdrop, allowing the otherwise dynamic materials palette to sing.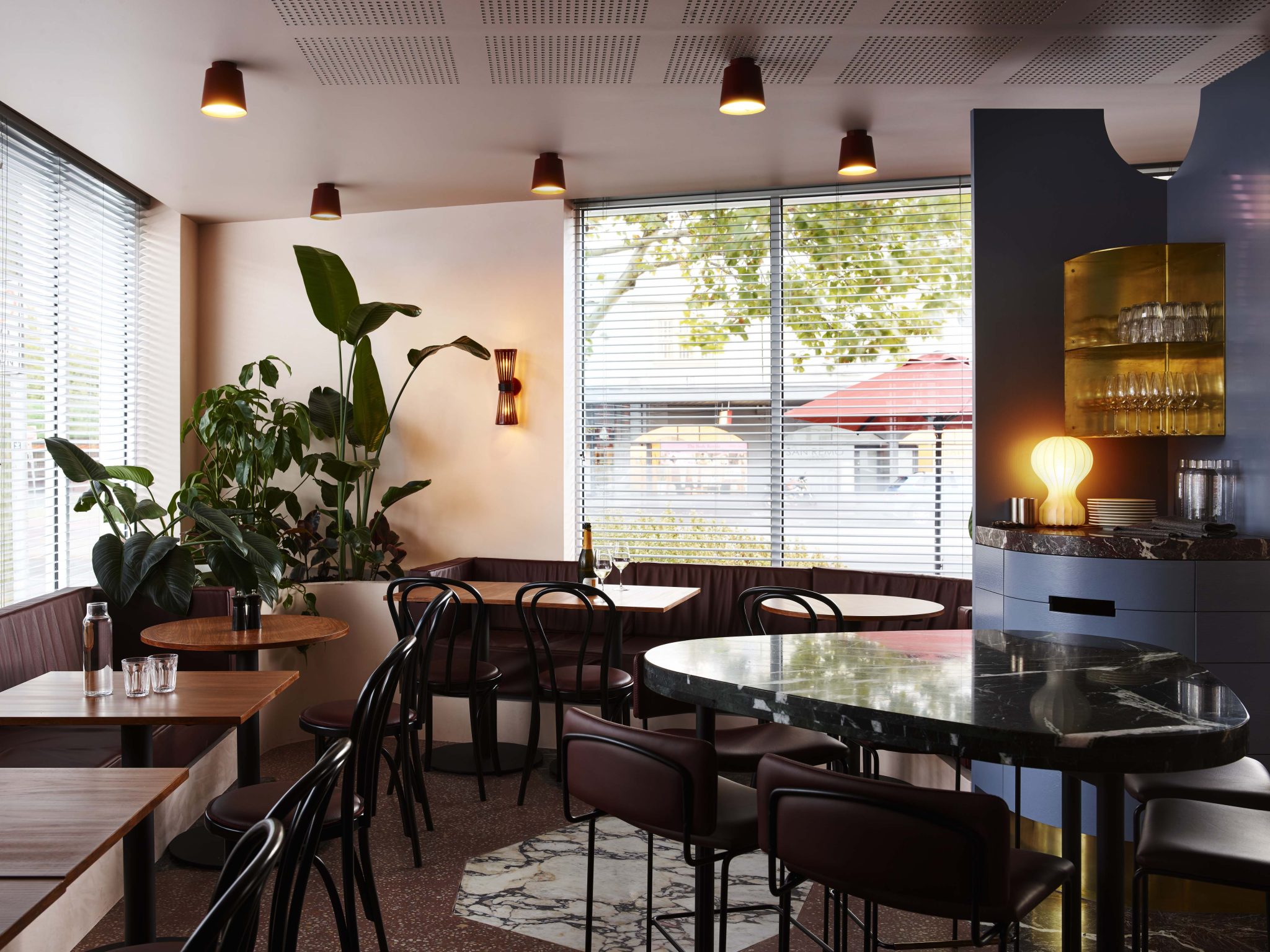 Anchoring the base of 'Nth FITZROY by Milieu' – a recently completed residential development with architecture by Fieldwork and interior design also by Flack Studio – Lagotto aims to cultivate community both vertically and in the surrounding neighbourhood through genuine hospitality and social exchange.
Photography by Anson Smart