Before the COVID-19 lockdown, Jean-Pierre Biasol and I were going to catch up at his gorgeous Melbourne studio for a coffee.
Having just recently returned from living in Florence, I admit I was very much looking forward to sipping espresso with a fellow Italophile, but the best laid plans and all that.
A few weeks later, in a happy coincidence, I stumbled across Biasol's latest furniture collection – a sofa with all the European flair I'd been missing, but with the added bonus of being designed and made in Australia. If shop local isn't one of your catchphrases for 2020, it should be.
This embodiment of one of nonna's hugs is named after the Italian word for comfortable, but inspired by another of my favourite European imports – the Danish concept of 'hygge' – an altogether whimsical phenomena that is impossible to pin down, but still so alluring, even the best of us have flirted with the idea of moving to Copenhagen to find out more.
In lieu of that coffee, I settled for a virtual fireside chat with Biasol, a peek behind the enveloping cushions of the new Comoda collection and a deep dive into the very alluring idea of an Australian interior design studio turning its hand to product design in same vein as those greats across the ocean.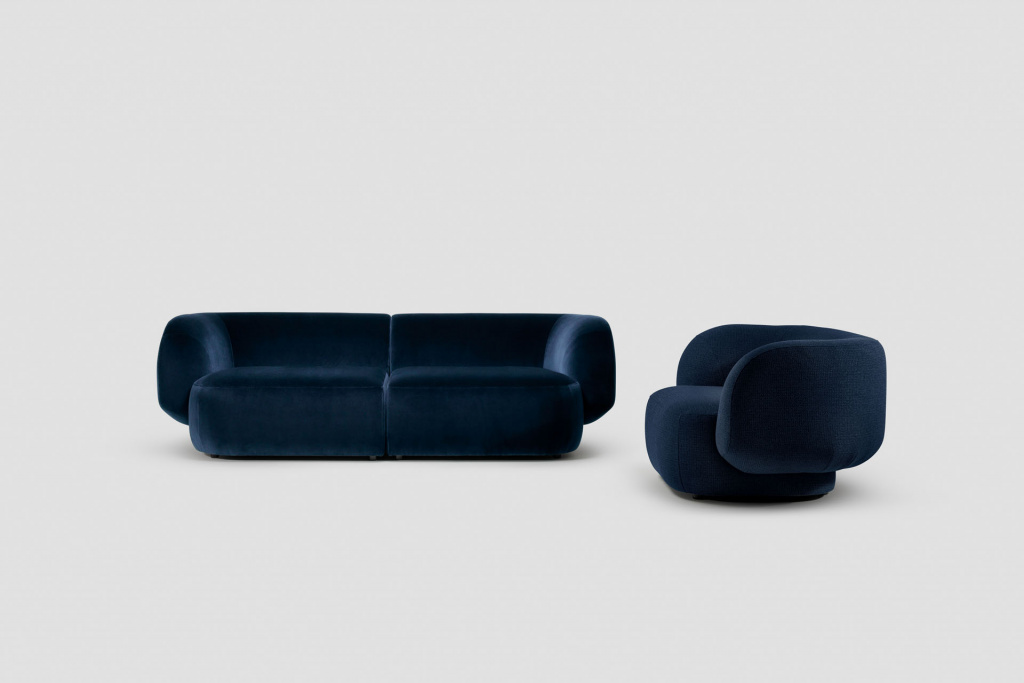 ADR. Hi Jean-Pierre! Comoda is Biasol's third collection. Why did branch out into furniture design?
JPB: That's correct, Comoda is Biasol's third collection. We have more products being developed in the background and are very excited to release these from next year onwards. Eventually you'll be able to style, furnish and coordinate your entire space with the Biasol product range!
We've always had a connection with product design, somewhat influenced by European studios and the way they work across disciplines. They truly treat design as one end product, one experience. It's an approach we bring to all Biasol projects regardless of if we are working on interiors, buildings, brands or products.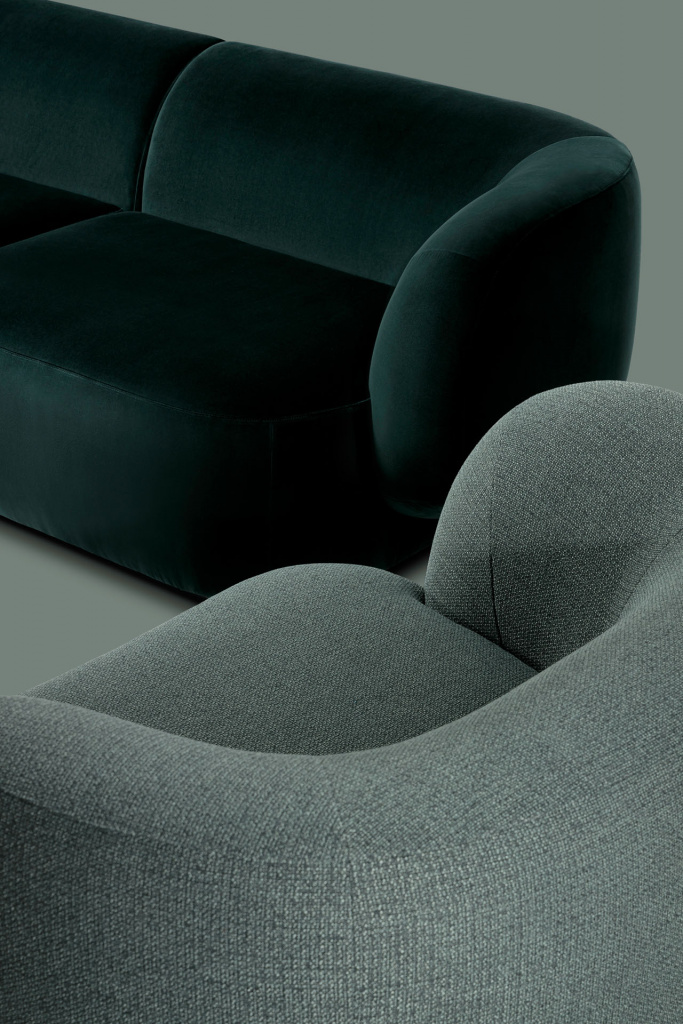 Tell us a little about how Comoda came about?
JPB: Well, Heidi (my wife and our brand director) and I had been searching for a sofa we both loved with in form and in function. We wanted to unite families and friends together in their living spaces, an idea encapsulated by the Danish expression 'hygge', but we couldn't anything that fit the brief.
Through our research, we understood quite quickly that we wanted to provide a product with unparalleled comfort, a statement piece with European flair filtered through a Melbourne design sensibility, and proudly designed and made in Australia.
Being Australian made means a great deal to us. We wanted to inject as much value in the overall design as possible — unlike imported goods, where a bulk of the monetary value is taken up with logistics, handling and duties passed on to the end consumer.
Comoda is proudly made in Australia in collaboration with local manufacturers Molmic, developed through the symbiotic relationship that naturally exists between designer and maker.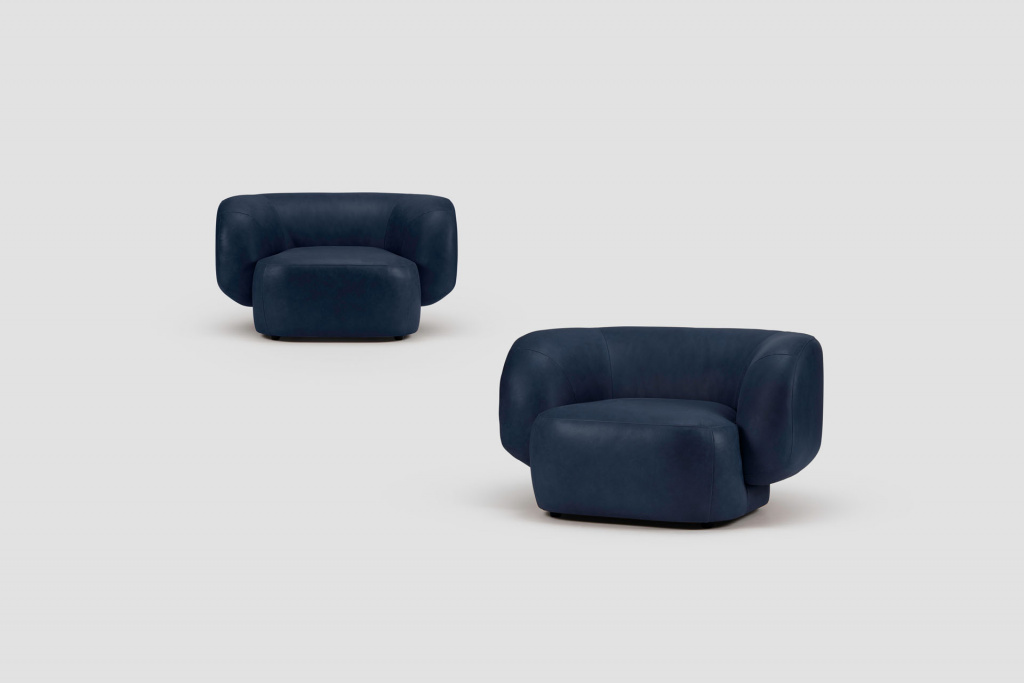 Comoda means 'comfortable' in Italian, so did you look to Il Bel Paese and its designers for inspiration?
JPB: We were seeking to harness innately feminine inclinations through soft, sculptural curves and generous proportions that invite a sensorial connection reminiscent of a warm hug.
These soft feminine sculptural curves reflect not only it's unparalleled comfort, but also its expression in Italian. 'Comoda' is the feminine term for 'comfortable'.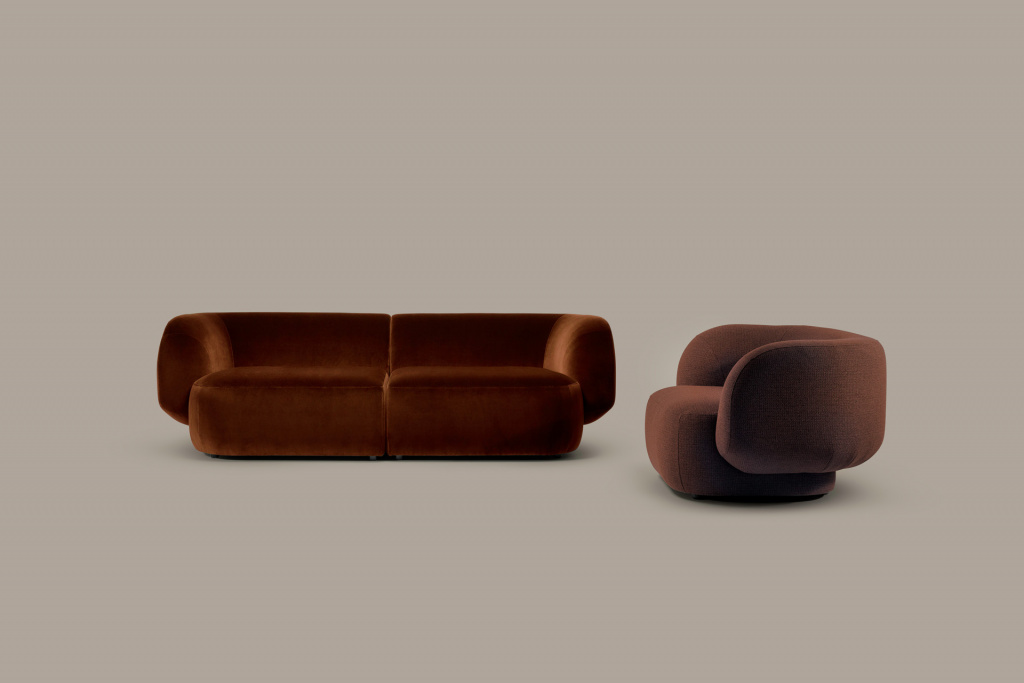 On that note, your Italian heritage is a big part of your interior design aesthetic. Does it come into play when you're designing your furniture collections?
JPB: Absolutely! Having studied in Europe and in particular, Italy, I had a lot of exposure to many of the design greats (like I Maestri), which really play a part in influencing the way we think as a studio.
These design greats have fused and blurred the lines between art, architecture, interiors, products, graphics and branding — something which really resonated strongly with me and was the very foundation of why we set up the studio. We wanted to design without division within our talented team across all of our projects.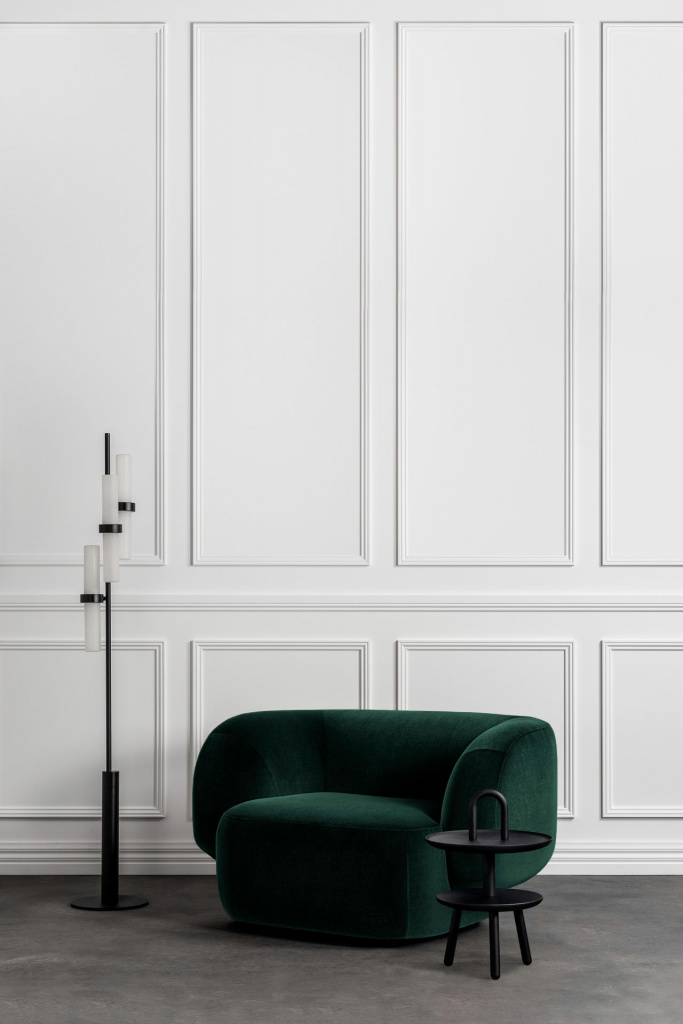 The collection features a curated selection of fabrics and leathers. How did you pick them?
JPB: With Comoda's generous proportions and sculptured curves, we handpicked the best textiles that will perform and that will hold the integrity of the design, collaborating with Molmic to prototype and test these textiles in the final design for production.
Biasol has partnered with Australian suppliers Pelle Leathers, Linia, Kvadrat, Maharam, James Dunlop, Camira, Casamance, Mokum and Zepel for the upholstery.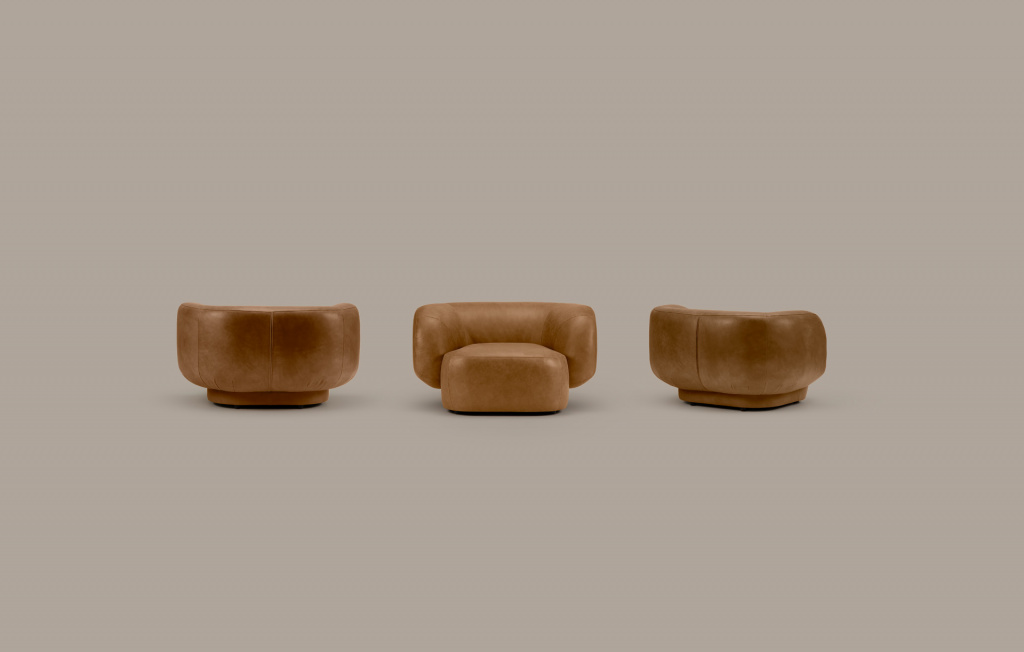 What do you feel is the most challenging part of being a furniture designer today?
JPB: Timelessness.
It's always challenging to design for the present-day, but to design something that will last into the future, a piece that you will cherish for a lifetime. There's an element of value that has to be born from the very beginning and mature over its life.
We consider all of our products life choices. Products that can adapt and continue to be aesthetically beautiful yet uncompromising in functionality.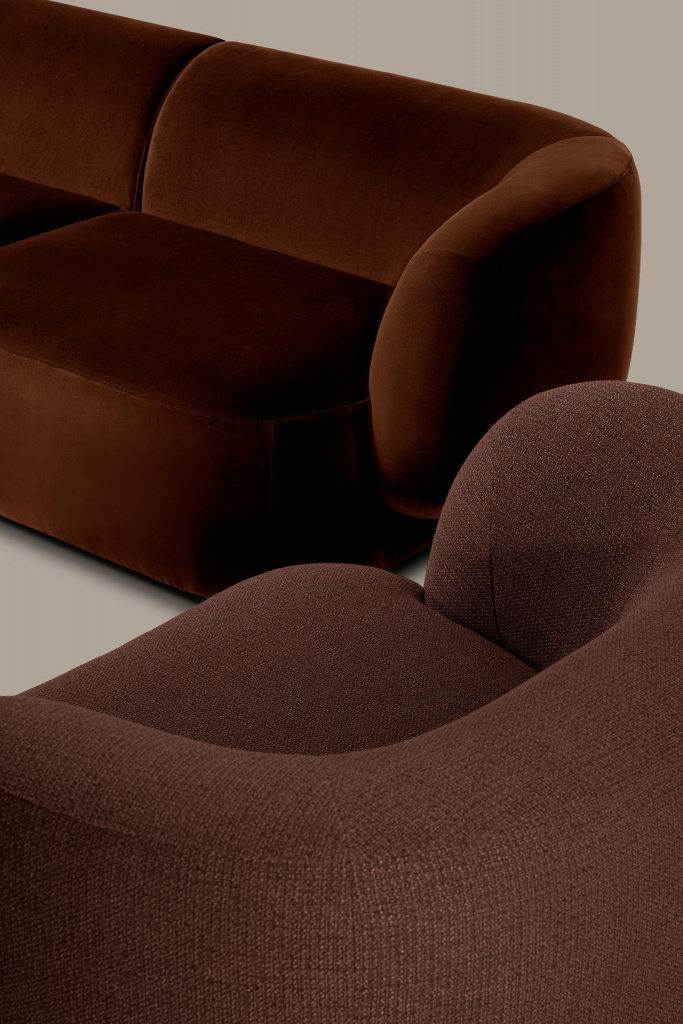 What is Biasol's dream creative project or collaboration?
JPB: Well there's probably more like three!
Collaborating with Bang & Olufsen. Its beautifully proportioned products are more like sculptures that fill a room yet are precisely engineered and crafted to perform at the highest levels
Collaborating with Aesop. We'd love to work on a number of its stores. We love the way they're all designed with a true sense of brand, exploration of materiality and sensory experience that links them all together, yet at the same time they are individually unique. Engaging diverse architects and designers from around the world is something that really resonates with the diversity of our own work and design approach.
Collaborating with Cassina. Many of the design greats have developed pieces at some stage for Cassina. Its reputation in the design world is well respected with its classic products that are as current today as they were back when they were designed.
Founded in 2012 by Jean-Pierre, Biasol is a multidisciplinary design studio based in Melbourne. It's behind this recent home with stone at the centre of every room and peachy bubble teashop.
Photography supplied.