Thomas Coward isn't just a bathware designer.
The Cornwall-born, Melbourne-based creative who grew up on a farm dreaming of being a tractor has spent years designing everything from interior fit-outs to furniture, tiles, and even the bathroom sink.
He's currently creative director at Artedomus, where he recently collaborated with IDEA 2020 judge and style maven Hana Hakim from The Stella Collective on the brand's gorgeous Brisbane showroom.
It was while flicking through the IDEA 2020 shortlist (to be revealed later this month!) that I came across Coward's Hurlysi furniture – these incredibly beautiful, gravity-defining pieces carved from a solid hunk of Elba marble and designed for the inaugural Artedomus New Volumes collection.
Curious to know more, I had to sit down with the designer himself to chat about his career, his relationship with the sustainability of his designs and also his interesting predictions for a future where "designers become stewards" for the products they create and manufacture.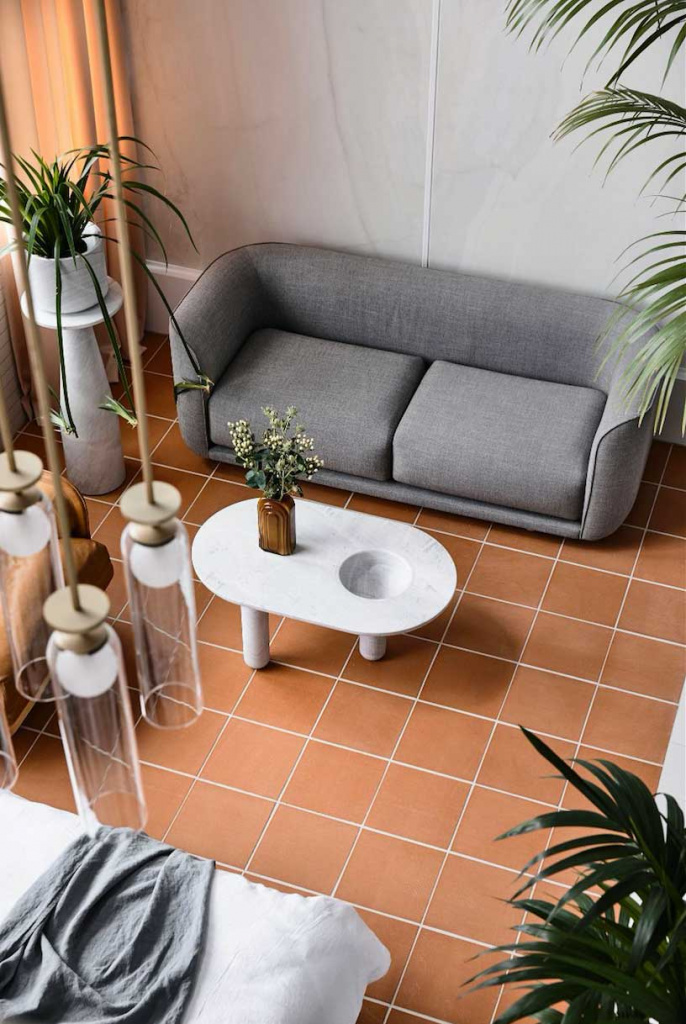 ADR: Hi Thomas! Tell us about yourself – how did you establish your studio?
Thomas Coward: I am Thomas Coward, a creative director and designer in Melbourne, working across products, interiors and brands. I grew up on a farm in Cornwall in the UK and I think tinkering in the workshop there gave me an interest in how things work. I went onto study furniture design in London, where I developed an interest in bathware products.
How do you describe your design sensibility and your aesthetic?
TC: My approach to design focuses on finding answers to physical and emotional questions. Our relationships with products can be complex so I try and consider those feelings as well as tackling the inert functional aspects.
When I started, I was into making grand statements. I am still very proud of those pieces, but I am more focused on other things now. Does this product deserve to exist? What will its impact be on the environment? These are important questions to me.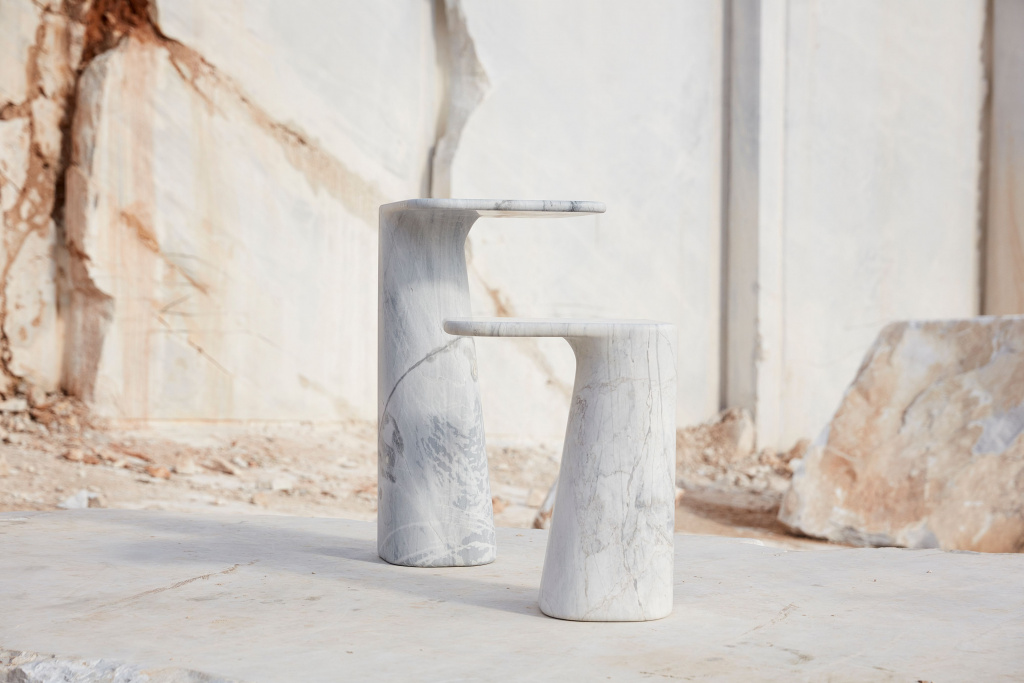 Tell us a little about how the Hurlysi collection came about? I keep seeing it everywhere and absolutely love it!
TC: The Hurlysi collection came about from the exploration of Artedomus Stone, Elba. It's a powerful material and I wanted to present a shape that couldn't be made from any other stone. The thin top, cantilevered from the thick base, flowing from the same piece of stone could only be done with a material as strong as Elba.
The Thomas Coward Studio works over several disciplines from product, furniture and spaces to consultancy and production. How do you divide your time and stay creative?
TC: Each project, regardless of discipline, tends to bounce off one another. Inspiration for one typically translates to another, making it an amalgamated process of creativity. I believe this makes the themes and outcomes stronger.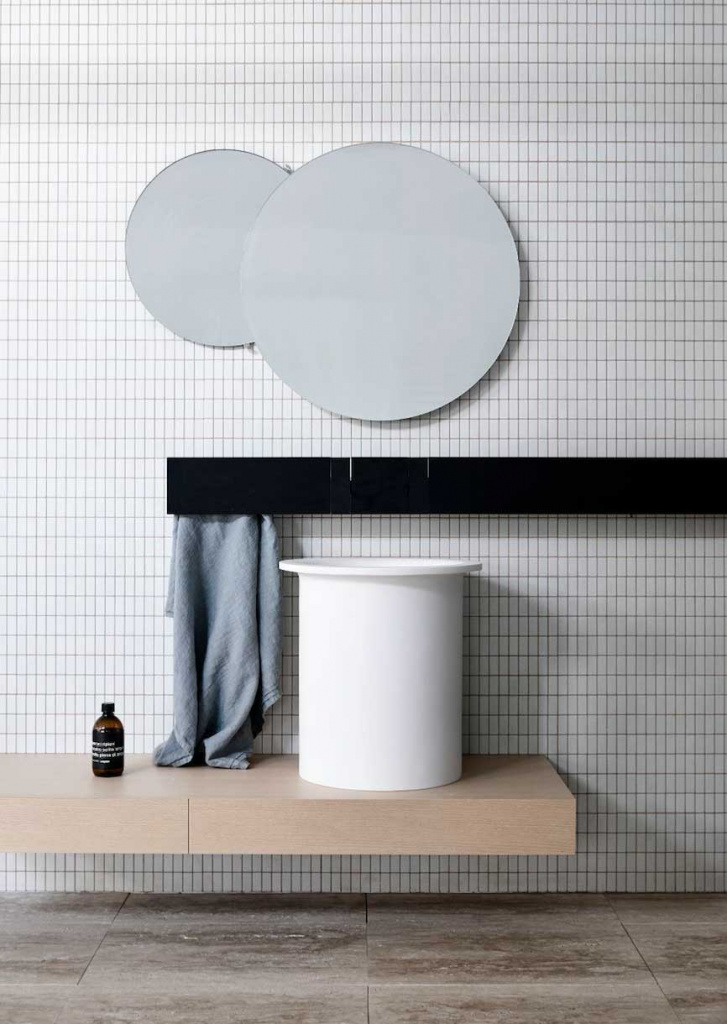 What do you feel is the most challenging part of being a designer today (outside of COVID-19)?
TC: I think we face less challenges than we did 10-15 years ago. Social media has allowed local designers to create their own audience and market. It's allowed us to stand shoulder to shoulder with our international counterparts and create a proper 'Australian design scene'.
Of course, there are still challenges, mostly when it comes to insufficient IP laws, replicas and copies being sold, unchecked. I'd love to be able to change people's attitudes towards more considered consumption. Less with more purpose.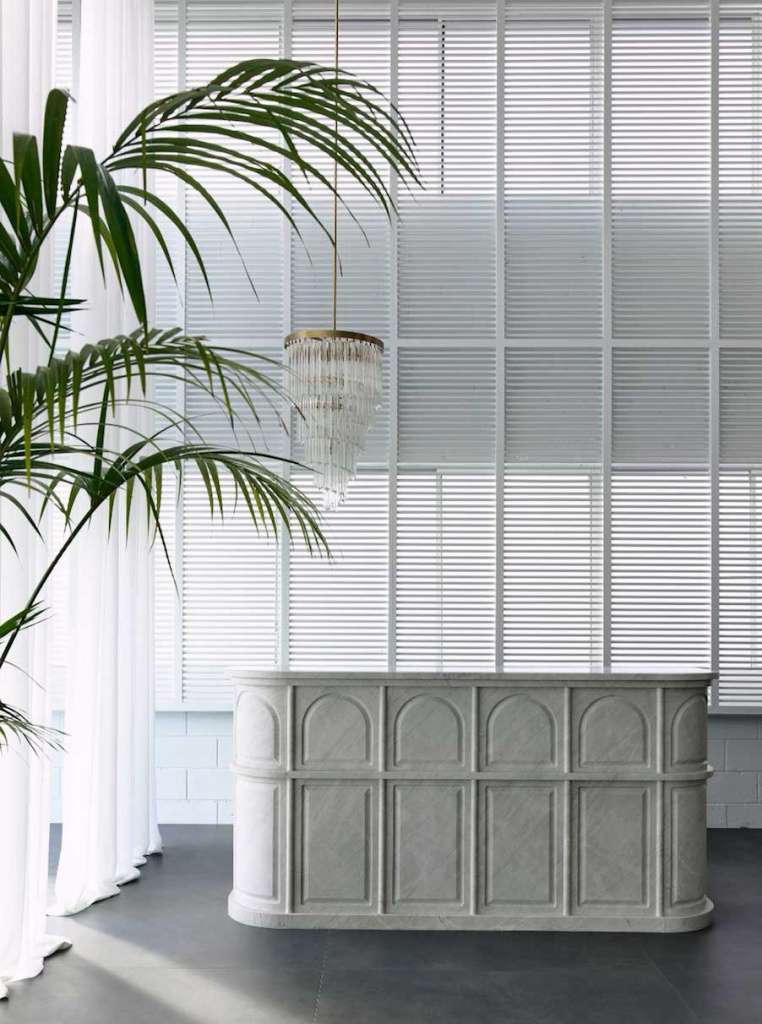 How has the COVID-19 pandemic affected your business?
TC: It's made planning for the future more difficult. The uncertainty has instigated a cautious mindset. Things are still happening, but slower and with more focused motivation. Tough times are still productive and creative times, it's just a matter of adapting to the changed environment.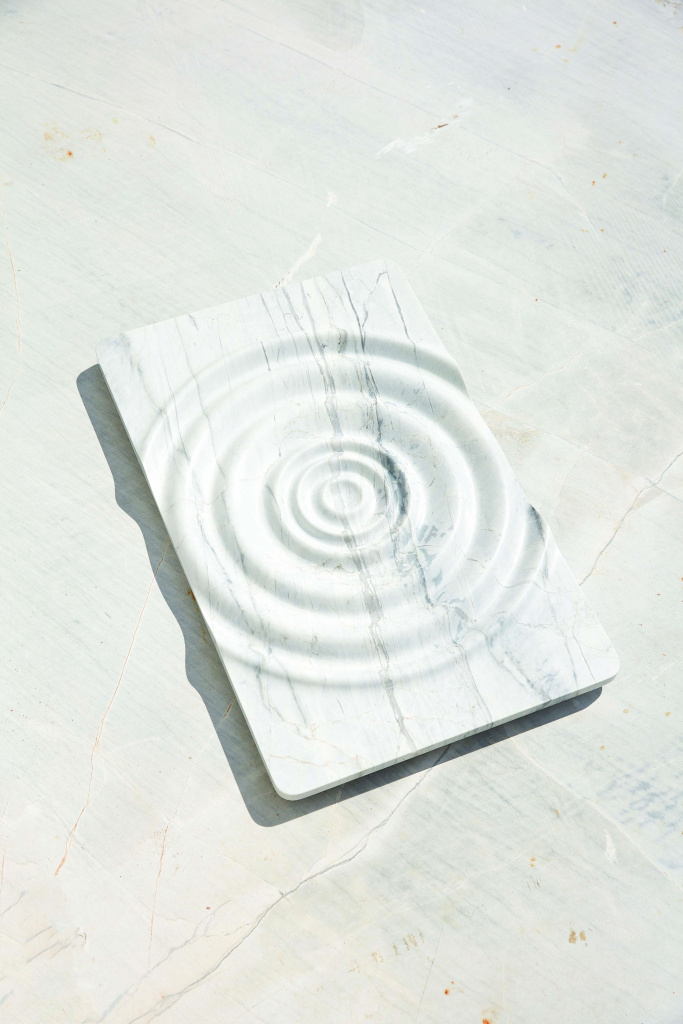 What advice would you give to emerging designers who want to follow your path?
TC: Become an expert in one thing first and don't be afraid of a niche. It is possible to expand that niche once established, but being confident in a specific area gives you an authority from which to grow rather than trying to be a creative polymath straight out of the gate.
What was one of your biggest lessons learned since starting your practice?
TC: Collaboration. I love working with others in fields outside of my comfort zone. Every opportunity to collaborate, is an opportunity to grow and gain a new perspective.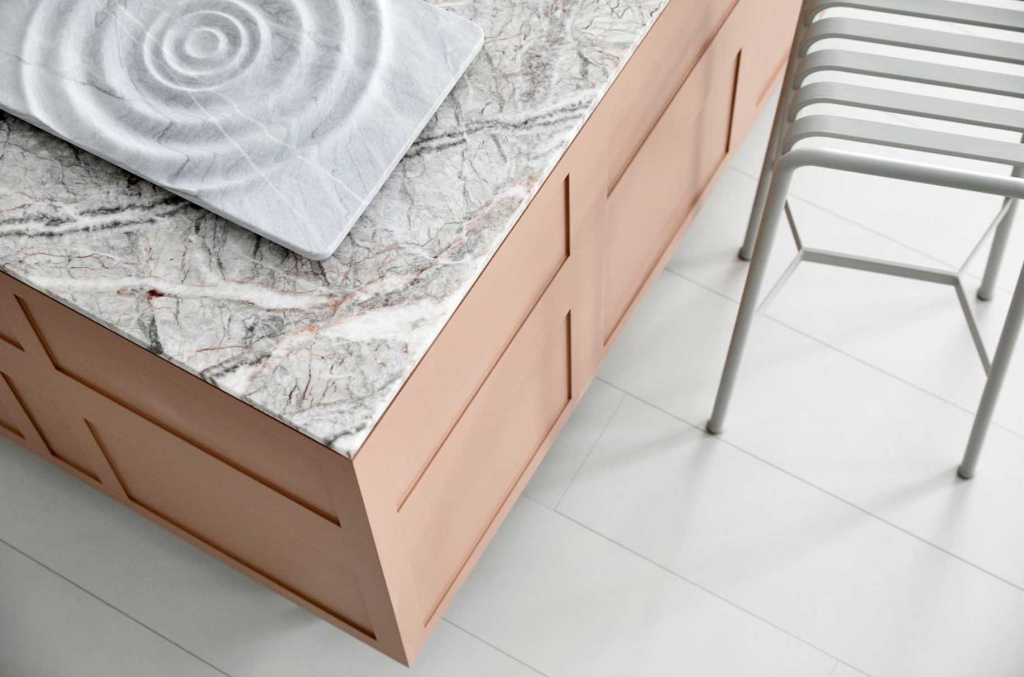 Looking back, what is one thing you are proudest of?
TC: Apart from the Artedomus Showrooms in Sydney, Melbourne and Brisbane (each one I'm so proud of), I'd have to say working on the New Volumes Collection.
Phil Brenton (MD of Artedomus) and I had this idea to create a special Australian Brand, and it was the most rewarding and exciting experience. Combining a team of Australia's best creatives with the material expertise of Artedomus and was the birth of something brilliant.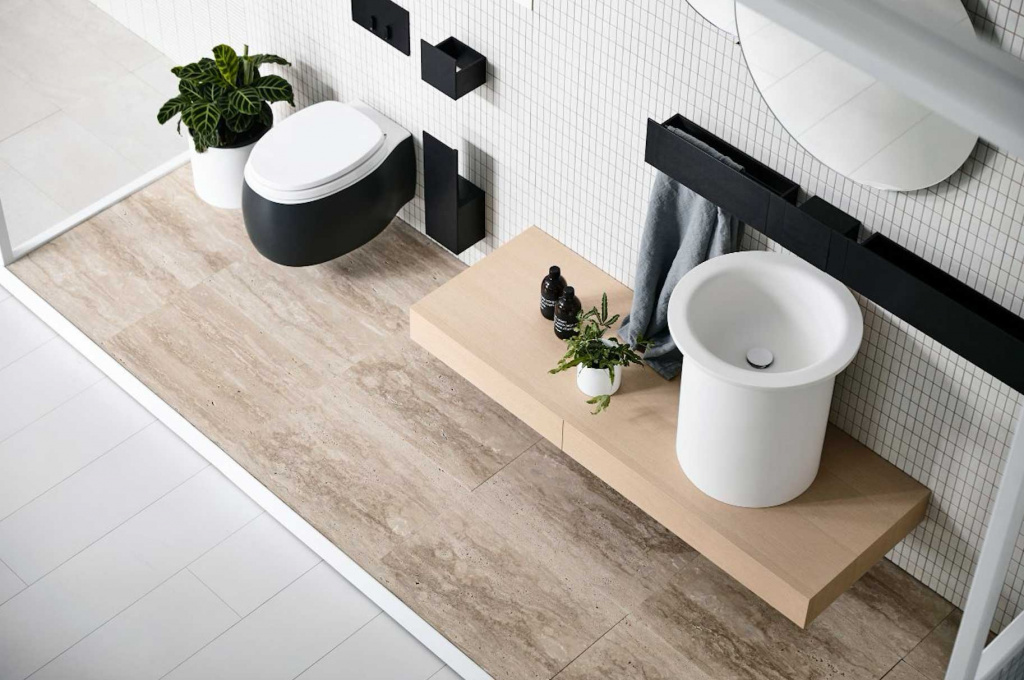 What's next?
TC: I'll be continuing to create spaces and products that I love. My passion is bathroom design, but I'm more and more interested in understanding the impacts and intent of my designs.
I believe product ownership will change over the next decade with designers becoming stewards for the products they create and manufacture. Perhaps we will start leasing furniture, and never owning anything. Or the opposite, and your ownership does not end once you've finished with it. We make it too easy to discard materials. So, I believe the industry will change to include some of these considerations.
This feature is part of our ongoing interview series with Australian designers and architects. Check out our most recent chat with Melbourne design luminary Christopher Boots, up-and-coming editorial darling Alicia Holgar and Sydney stylist and interior designer Claire Delmar.
Lead photo: Thomas Coward, designer of furniture, product and spaces and creative director for Artedomus. Photo: Tomas Friml.