Chatting to Christopher Boots is disarming. It might be a gloomy Melbourne afternoon, late in the week, when the working from home inertia has most definitely set in, but Boots has a cheerfulness that is impossible to ignore, even if he forgets you had an interview scheduled and calls back 45 minutes later.
The Melbourne lighting designer will be live on the National Gallery of Victoria (NGV)'s Instagram account with Hugh Williamson curator of contemporary design and architecture Simone LeAmon on 24 June.
While he admits he fell into industrial design by accident, Boots' meteoric rise in the industry has been anything but incidental. He got his start in Geoffrey Mance's studio, taking over from the iconic lighting designer after he passed away in 2007.
Four years later, Boots founded his eponymous studio, creating lighting, interpreted as sculptural objects and inspired by classical and metaphysical worlds, elegant proportions and the literature and legends he loves so much.
His work has since been displayed at Hermès, Rossana Orlandi, the NGV, Parliament House and many a private collection in New York, Dubai, Tokyo, Moscow and Paris.
To mark the virtual studio visit with the NGV, which he assures me, he will not forget, Boots and I caught up over the phone to chat about his journey, designing for Hermes and a cabinet he found abandoned on the side of the road.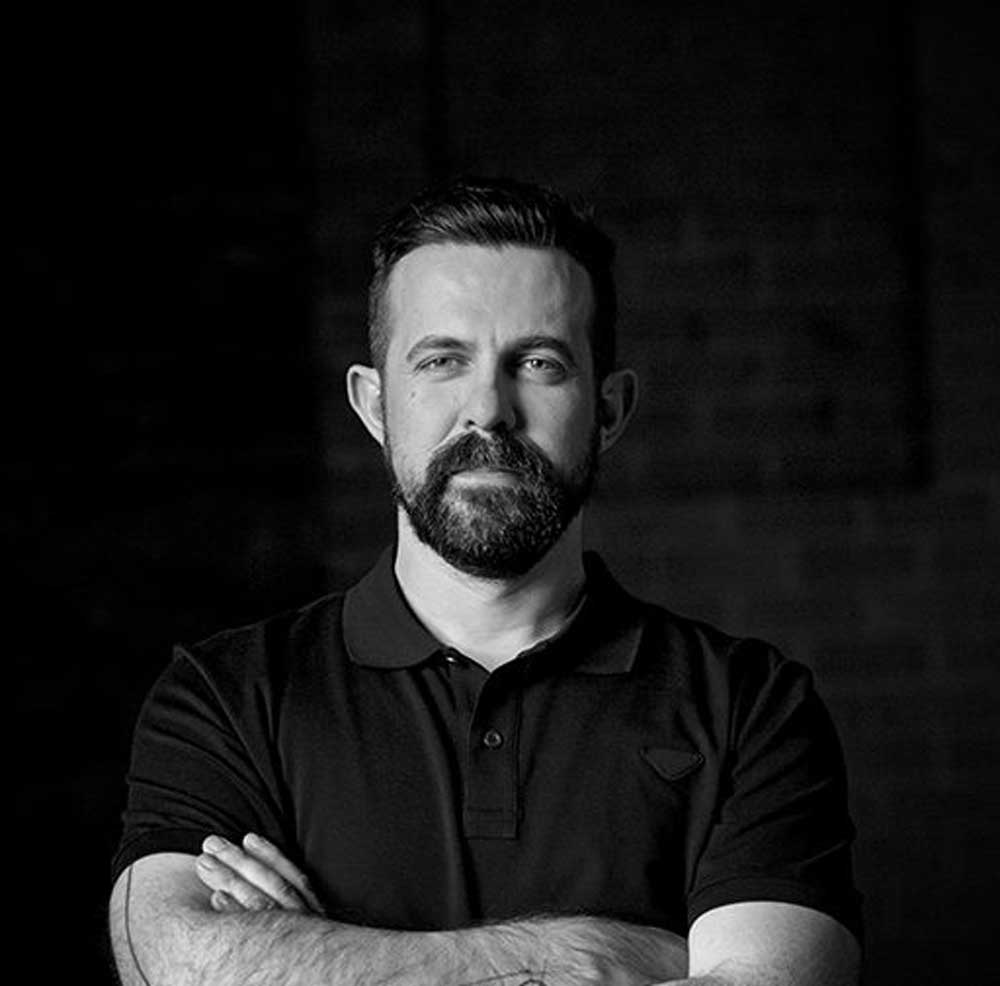 Tell us a little bit about yourself. What led you to establish your studio?
Christopher Boots: I'd always been interested in making my own furniture and I'd gotten a welder as a birthday gift when I was 18, but I studied Arts at university, not knowing what else to do. After I flopped out a year and a half later from sheer boredom, I was at a party when a friend's brother suggested industrial design. I had no idea what it was, but it sounded cool. At the same time, I thought maybe I should be an arborist or a botanist, but I sent in a bunch of messy photos of all my work to the National School of Design in Prahran convinced I had no chance against all those nicely presented folios. I got in and I still remember them saying to me: "We'll clean you up".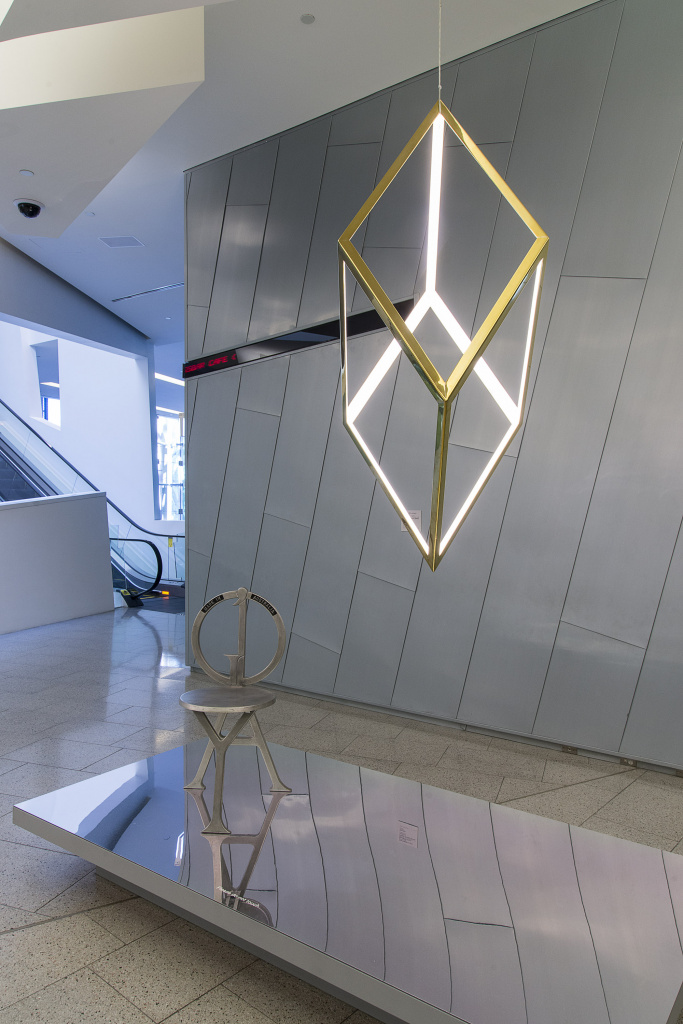 Side note, did they clean you up?
CB: I think they did a little bit. They gave me a grounded understanding of how to get things made. I ended up pairing all that practical knowledge with the more applied arts side that I really secretly wanted to do, but didn't know how to act out.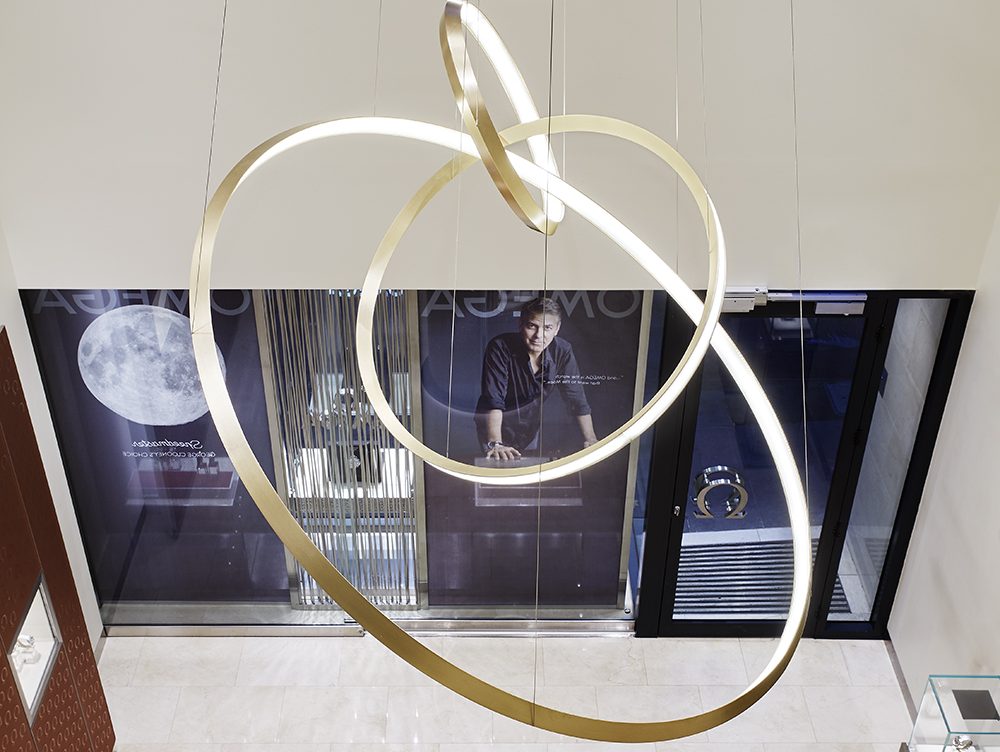 Your career journey is quite moving. Can you tell us a bit about it?
CB: My first job out of uni was working with well-known lighting designer Geoffrey Mance. I visited him with a friend and Geoffrey needed a hand in the studio, so he gave me a job. I worked there for a couple of years when I told Geoff I didn't want to spend all my time in the studio cutting my hands up making (Mance Design's iconic) Hedgehog lamps. But he asked me to stick around as he'd just been diagnosed with cancer. The day before Geoff passed away, he asked me and my ex business partner to carry on designing beautiful things in his legacy, which is what I did until 2011, when I spent the year prototyping my own products, developing a website and doing photography. I launched my own studio on 11.11.11.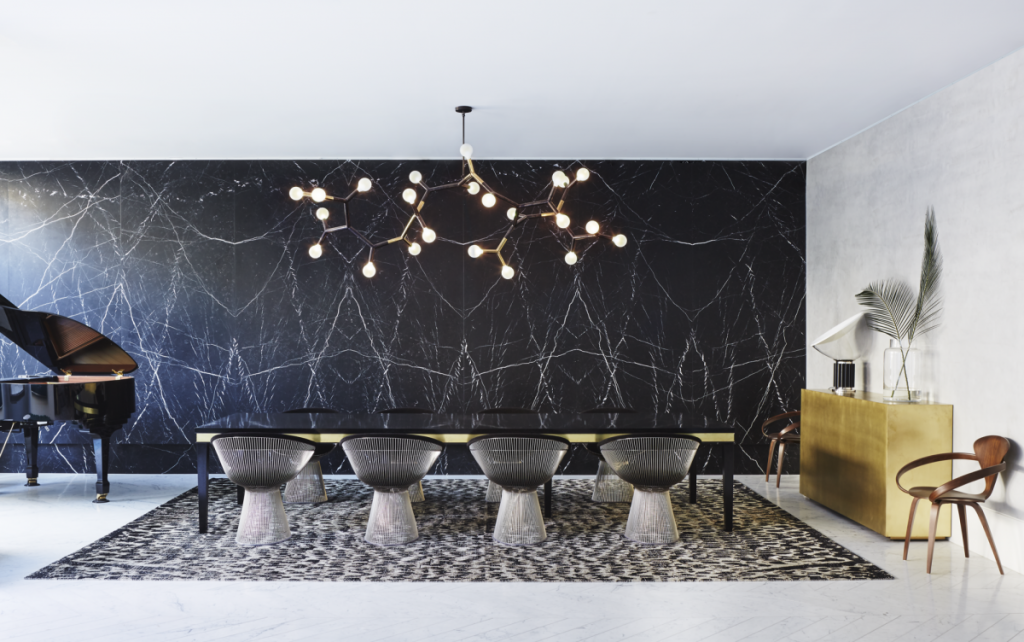 How would you describe your aesthetic?
CB: I like lots of stuff. I'm a bit of a hoarder. I like ceramics from the '30s to contemporary times. I love collecting early Deco furniture. I love rocks, I love minerals, I love textures.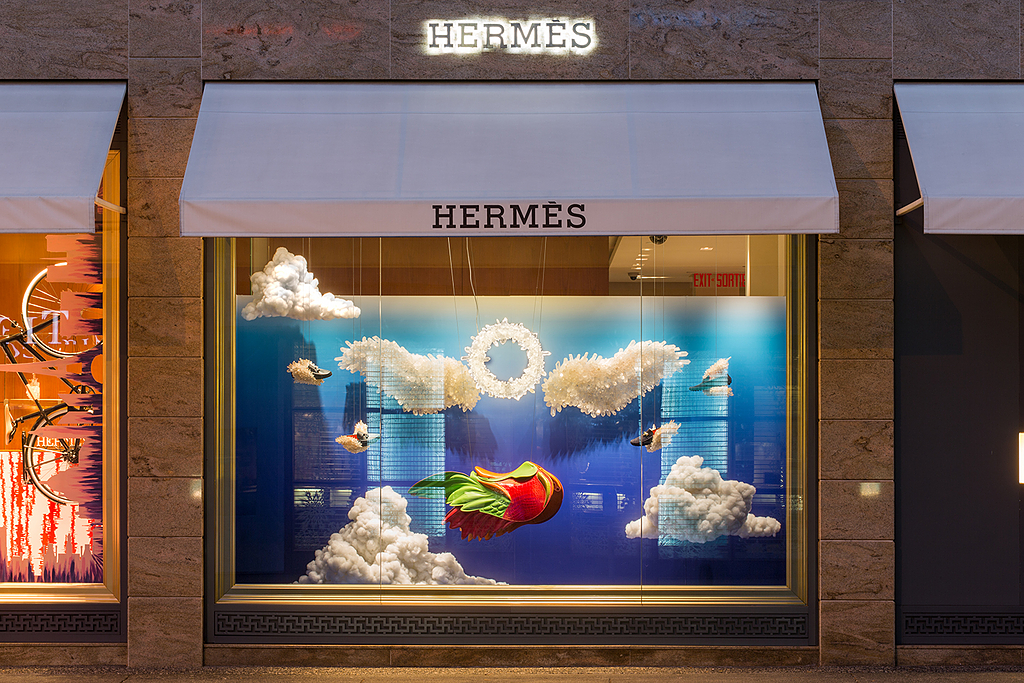 What drives your design process?
CB: I think it's really important for the visual practitioner to have really nice references that can help build up an aesthetic. I might look at something and see an element that is really good, like a beautiful patina or maybe it's the way the metal is folded at the corner and that's really inspiring, and you consider the way that was manufactured and you think, 'No one would make that today.' So I guess I like things that have been storied, a bit of texture, a bit of more of what's beyond the surface.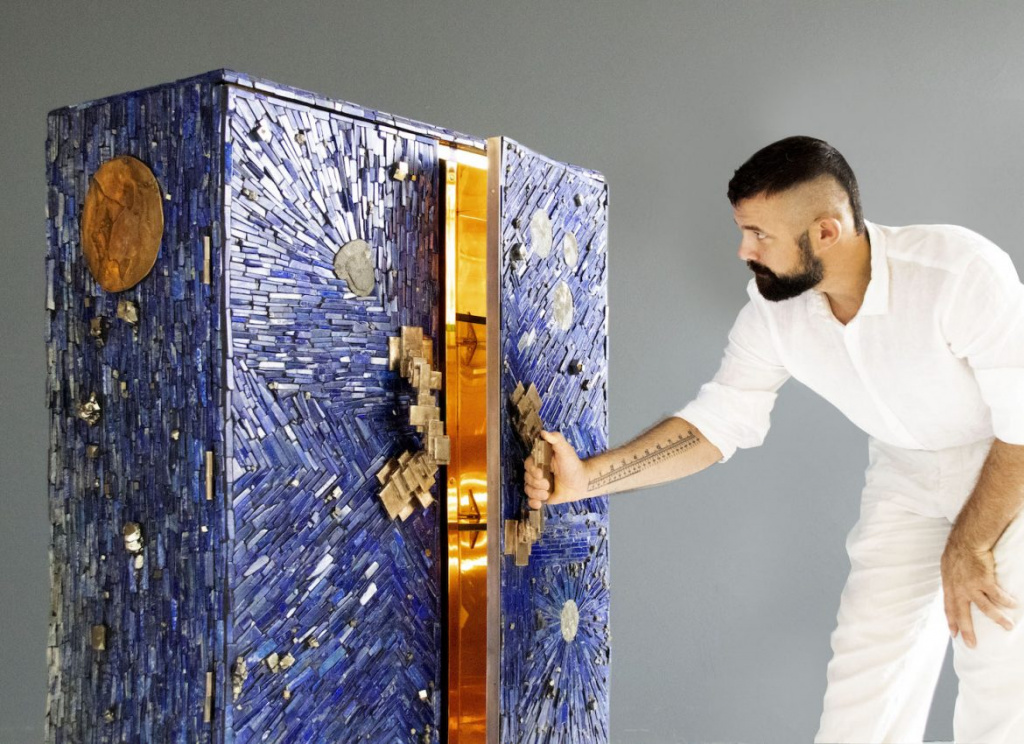 One of your most iconic pieces is not a light at all, but the Curiosity Cabinet, now in Spazio Rossana Orlandi in Milan. Can you tell us about it?
CB: I walk to work and for a week, I'd walked past this beautiful 1920s oak cabinet with a broken door and I'd say, "Chris, stop being a hoarder". But then I thought, "That's a really nicely built piece of furniture, but it's brown and it's timber and it's really uncool now". Then one day, I decided I needed it and I asked the guys at the studio to help me drag it to my office. They were fairly skeptical when I told them it was going to be amazing.
It sat in the middle of my office for a couple of months until I finally decided I had to do something with it. The design was inspired by the beautiful texture and movements that occur through mosaic, and it was pretty much done free-hand because I didn't want to sit there drawing it. I guess you'd call it an indulgent artist's exploration of texture, material, form and playing out the visual story of Impressionism, Creationism and Expressionism – all worlds that fascinate me.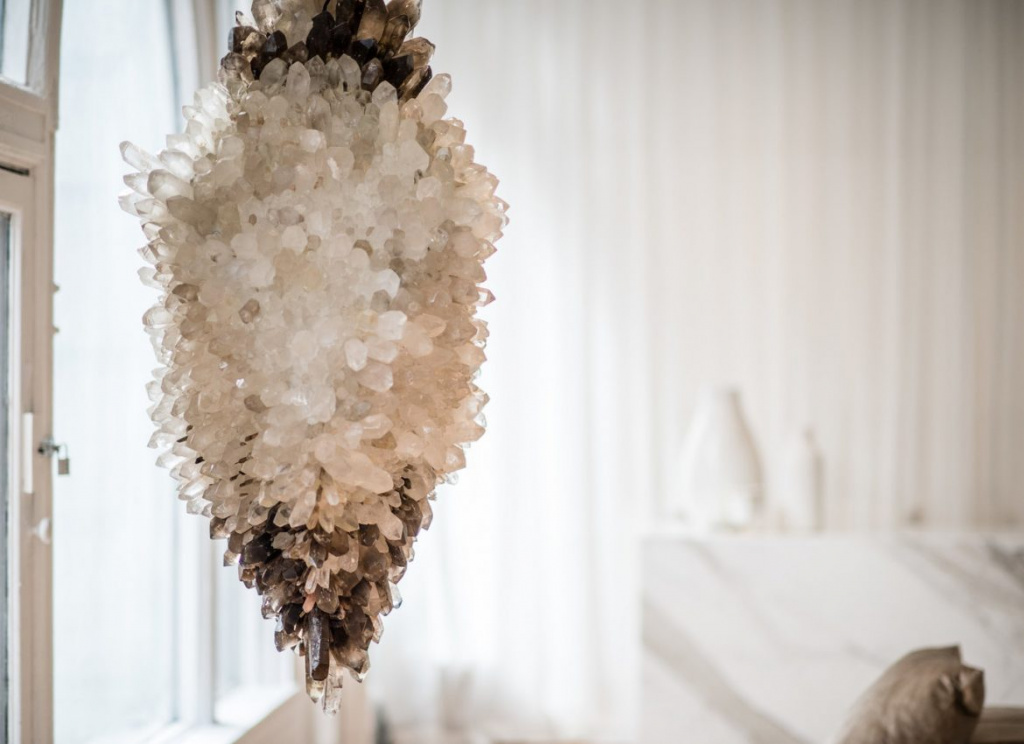 What advice would you give to emerging designers who want to follow your path?
CB: Formal education has changed dramatically. Knowledge is so much more democratic. People tell me, "I want to do what you're doing. What do I need to do? What do I need to study?" and I tell them, "You don't need to study anything. You need to learn these things and you need to understand these principals and you need to understand the market and you need to bring these things together."
These days, designers need to know how to promote themselves, promote their studio, find their market, find their niche, build on that, take on more skills, survive and pivot when things change, just like now. Everything is upside down. Will it go back to normal? No. The way we do things, the way we create, we relate, we access, we exchange ideas has changed. What we value has changed. What do we value now? We value safety, protection comfort. A studio needs to be able to tap into, honour and promote these kinds of things.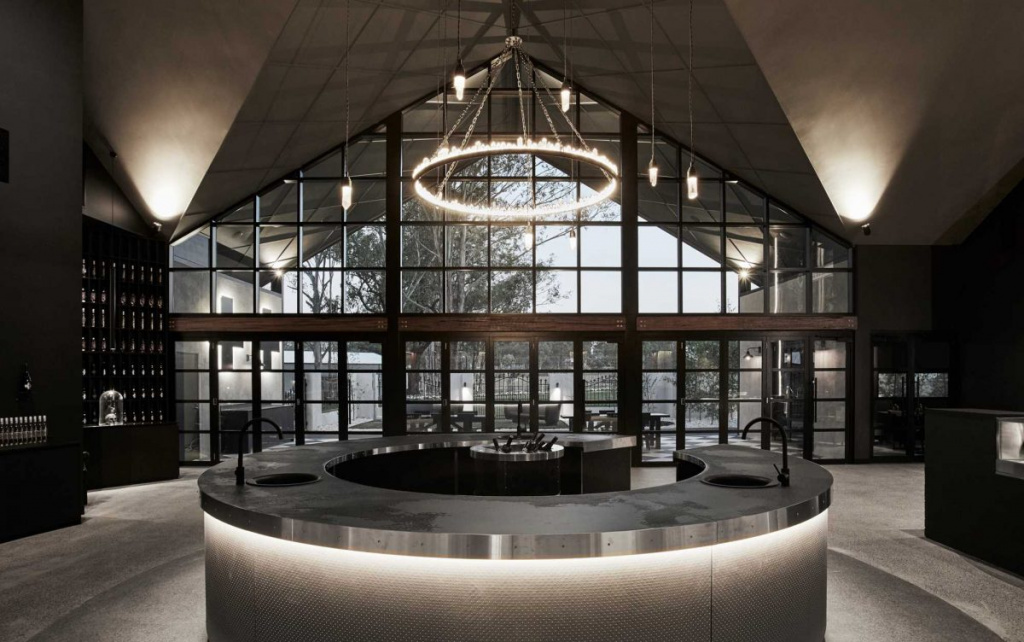 How has your studio handled the COVID-19 pandemic?
CB: We were right on the cusp of opening up a new showroom next door to our studio and we were so excited about having the two spaces together and we put all this energy into making it happen. Then in February/March, we just looked at each other and said, "Shit is about to get weird. We need to pull back". So we pulled the pin on the showroom and offered anyone who could work from home the chance to do that.
How did you manage the lockdown as a business leader?
CB: My first response was to work on a communication policy. We had this crazy period trying to figure out how we could talk to each other. Our studio has 25 people – that's a lot of cats to herd – and it was really important for me that we all be on the same value system, so we could understand that behind a screen or an email, people are struggling with kids or dealing with life and family. It gave us a lot of empathy and it helped us pull through. It's been intense, but it's also been helpful for us not to take things for granted. There are so many ways we can do things and engage, and it doesn't always have to be draining or hard. It can be liberating.
But at the same time, when we did return to the studio, we had this new vigour and excitement about being together with the people we'd missed so much in the space we'd missed so much.
What's next for Christopher Boots?
CB: I'm working on a home on the NSW coast. It's epic and it's amazing and it's a build you'd expect in Europe. It won't come through for two years, like a lot of the work I do, but it's really awesome to see there is a quality here in Australia that is on par if not exceeding what is happening internationally.
We've always been so internationally focused, me particularly. Often we look elsewhere for the answers, when the answers are right here. Now that I'm stuck on this island for a while, I realise I wouldn't want to be anywhere else. There is some cool stuff happening here right now, no matter how small. That's the vibe of what's next, I think, off the top of my head.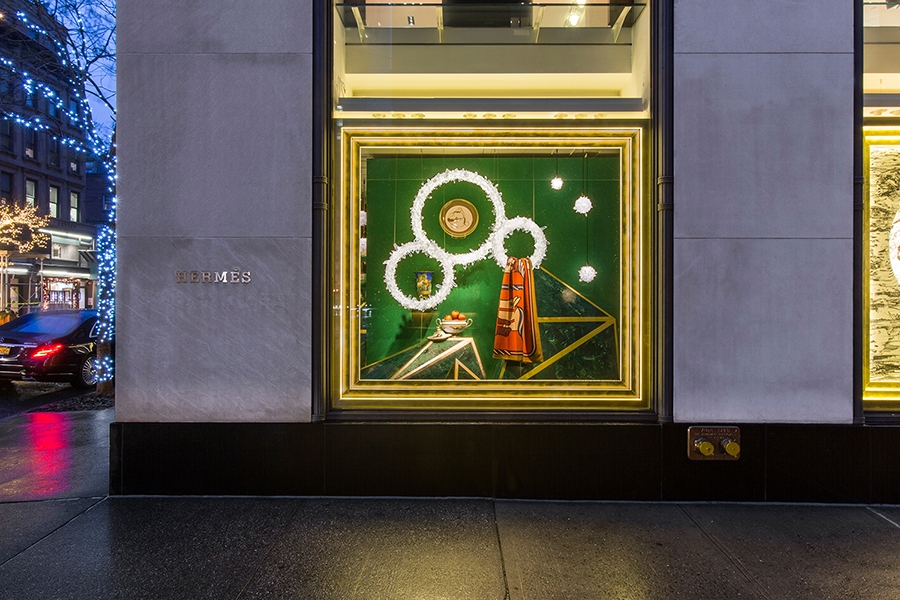 Looking back at your career, is there one moment/product/ project that stands out?
CB: There have been so many. Everyone is always like, "The Hermes project – that's so cool." And I'm like, " Yeah, yeah, but that was so five years ago. I've been there, done that". But looking back. How often do people get that opportunity? Standing there on Madison Avenue with a client asking you, "What do you want to do?" Blank sheet of paper. I was like, "What? Mind blowing. OMG". The trust and the support for the artist to extend a vision, tell a story, illustrate a dream – it was incredible.
So if you want me to pick one, I'll pick that one, but not because of the name, because of the process. It took over a year from memory and originally it was meant to be an Autumn window. Then it became the Holiday window and it went from this little thing to a big thing, and the investment in the concept was an incredible process to witness.
Christopher Boots will be taking over the NGV Instagram account for a studio visit with Hugh Williamson curator of contemporary design and architecture Simone LeAmon on Wednesday 24 June. Follow it live from 6pm.
Images courtesy of Christopher Boots.