After much anticipation, (inside) Interior Design Review magazine has announced the winners of its prestigious 2015 Interior Design Excellence Awards (IDEA) on Friday 20 November.
Now in its thirteenth year, IDEA showcases the best of Australian product and interior design. The awards program receives hundreds of submissions from around the country each year and is recognised as the Australia's premium independent awards program.
The 2015 IDEA winners and nominees were honoured with a stellar reception at this year's IDEA Gala Party. Held in front of the striking backdrop of Melbourne Museum's living rainforest, it was a night to remember for the luminaries of the Australian interior design and architecture scene.
The esteemed 2015 IDEA jury included Adam Goodrum, Jan O'Connor, Sarah-Jane Pyke, Patrick Kennedy, Rachel Luchetti, Rob Backhouse and Sue Fenton, as well as (inside) magazine's editors Jan Henderson and Gillian Serisier.
This year's highly coveted Overall Winner is the Melbourne School of Design at the University of Melbourne, by John Wardle Architects with NADAAA. Part wonder, part utility, the building engages with students as a functional place of learning, while posing extraordinary architectural conundrums for the students to consider.
The recipient of the 2015 Designer of the Year award is Melbourne-based architecture and design practice Jackson Clements Burrows (JCB). The breadth of work completed by the practice this year is indeed diverse and includes projects shortlisted in multiple IDEA categories – single residential, multi residential, public space and workplace over and under 1000sqm. This year, JCB Architects also won the Residential Multi category for their project, Upper House. Naming the practice Designer of the Year, IDEA acknowledges the team's important contribution to the design landscape of our country.
Taking home the Gold Medal this year is Nik Karalis, CEO of Woods Bagot. With a background in interior design, architect Karalis has contributed prolifically to the company's portfolio and culture during his twenty-two years with Woods Bagot. His work ranges from master planning to civic and commercial buildings and intimate interiors. The internationally acclaimed practitioner has won many awards, and IDEA celebrates his inspiring career with this year's Gold Medal.
Overall sponsor of IDEA, Miele, held a competition alongside IDEA in support of emerging Australian talent. The brief was to design an installation incorporating a Miele product and expressing the brand's philosophy of 'Immer Besser' or 'Forever Better'. The winning designer was given $4000 to build their installation, which was displayed at the Melbourne Museum during the 2015 IDEA Gala Party.
The competition was won by Karoline De Mendonça, from Sydney-based practice Those Architects, who took home the $1000 prize money from Miele.
2015 IDEA winners
 EVENT
Winner: DesignOffice – Pop Down Bar
Highly Commended: Edwards Moore – the lightloft
Highly Commended: mcleodstudio – Hospital for Broken Things
HOSPITALITY
Winner: ACME&CO – Archie Rose Distilling Co.
Highly Commended: DesignOffice – Filter
Highly Commended: Studio You Me – The Kettle Black
 INTERNATIONAL
Winner: Christopher Boots – Hermès Vitrine D'Artiste
Winner: Hecker Guthrie – Gia
Highly Commended: Travis Walton Architecture – BO$$ MAN
OBJECT
Winner: Studio Henry Wilson – A-Joint Stretch
Highly Commended: REDUXR – O'Lamp
Highly Commended: daast – Big Foot Dining Table
PUBLIC SPACE
Winner: John Wardle Architects with NADAAA – Melbourne School of Design, University of Melbourne
Highly Commended: McBride Charles Ryan – PEGS Middle Girls
Highly Commended: Woods Bagot – Nan Tien Institute and Cultural Centre
RESIDENTIAL DECORATION
Winner: Arent&Pyke – Figtree House
Highly Commended: Amber Road – Cronulla Residence
Highly Commended: Whiting Architects – The Strand
RESIDENTIAL MULTI
Winner: Jackson Clements Burrows – Upper House
Highly Commended: Hecker Guthrie – Elwood House
Highly Commended: Wood Marsh Architecture – Domain Road Apartments
RESIDENTIAL SINGLE
Winner: MAKE Architecture – Local House
Highly Commended: Smart Design Studio – Orama
Highly Commended: CO-AP Architects – Balmoral House
RETAIL
Winner: PAYCE with Koichi Takada Architects and Turner – East Village
Highly Commended: Fiona Lynch Office – habbot
Highly Commended: Woods Bagot – Living Edge Showroom
WORKPLACE OVER 1000SQM
Winner: HASSELL – Medibank Workplace
Highly Commended: arnoldlane – Breville
Highly Commended: Bower Architecture – ACU Institutes at Spring Street
WORKPLACE UNDER 1000SQM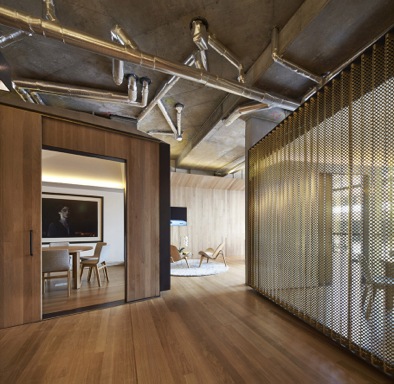 Winner: Chenchow Little – Bresic Whitney Hunters Hill
Highly Commended: Jackson Clements Burrows – The Grimwade Centre for Cultural Materials Conservation
Highly Commended: Studiobird with Mark Richardson – Hydronaut
OVERALL WINNER
Winner: John Wardle Architects with NADAAA – Melbourne School of Design, University of Melbourne
SUSTAINABILITY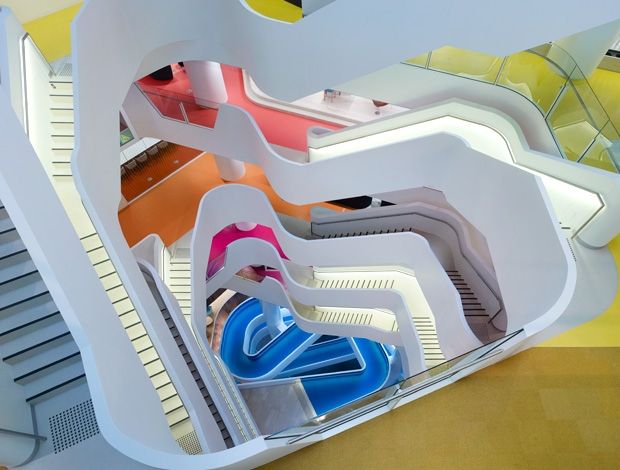 Winner: HASSELL – Medibank Workplace
EMERGING DESIGNER
Winner: ACME&CO
DESIGNER OF THE YEAR
Winner: Jackson Clements Burrows
EDITORS' MEDAL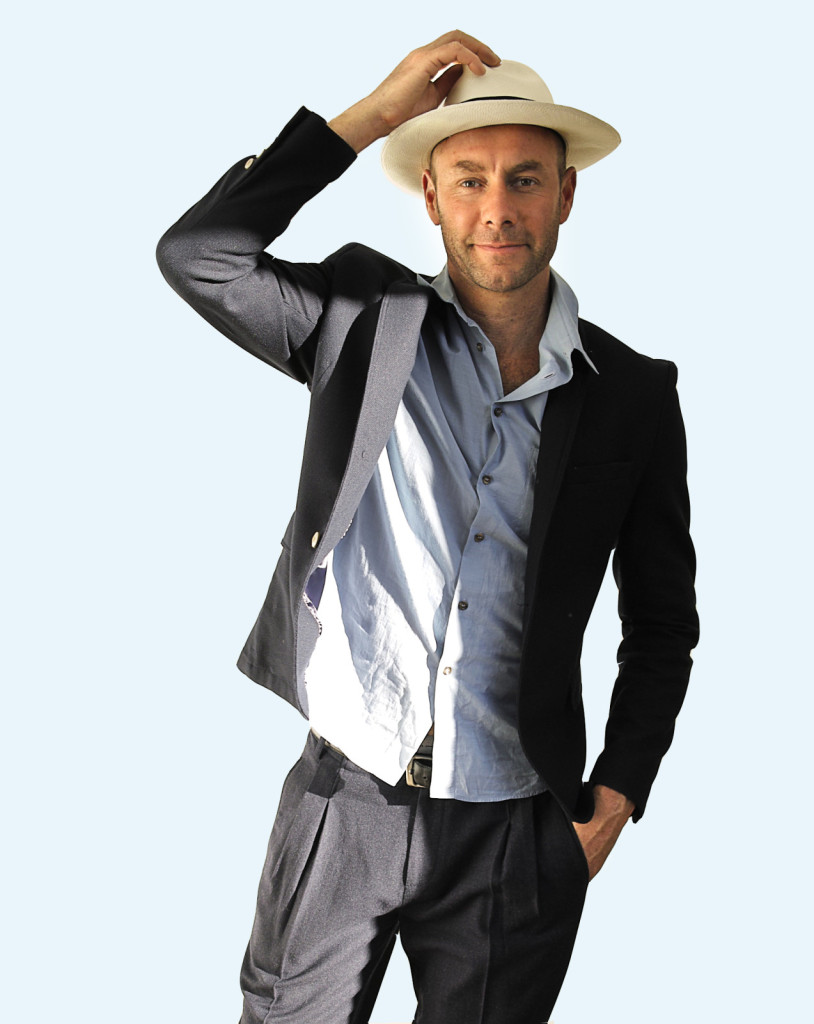 Winner: Adam Goodrum
GOLD MEDAL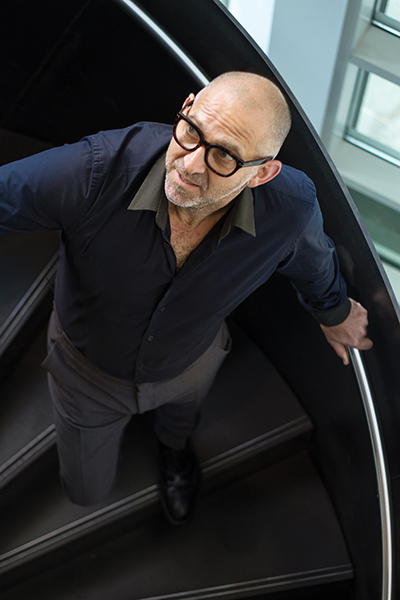 Winner: Nik Karalis
Please visit www.idea-awards.com.au to see the full list of winners and their work.
Event photography by Michelle Williams. Above image: IDEA winners received these exemplary trophies custom made by Axolotl.