All images courtesy Cult by Anne Weisz Mortensen.
Last night Cult Design launched the second edition of the Chairity Project in Melbourne, in which a variety of high profile creatives including Adam Goodrum, Megan Morton, Christopher Boots, David Trubridge and Hecker Guthrie were invited to reinvent an iconic chair for charity.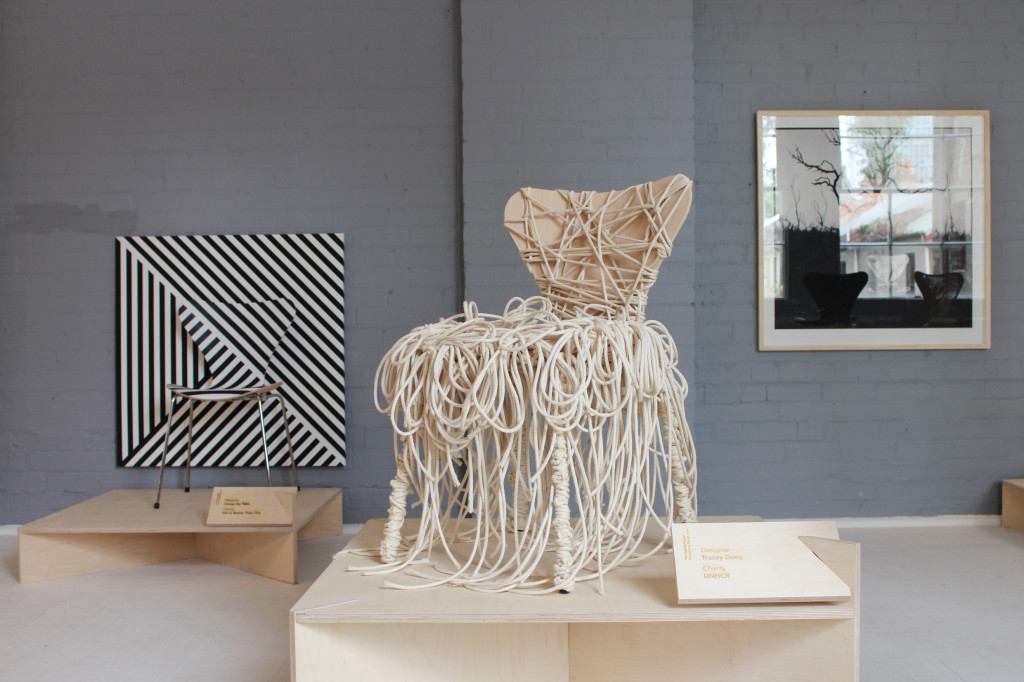 Twenty designers from Australia and New Zealand participated in the event, reimagining the Series 7 chair and paying homage to Danish designer Arne Jacobsen. Each chair was exhibited and auctioned off, with the proceeds going to a charity of the designer's choice.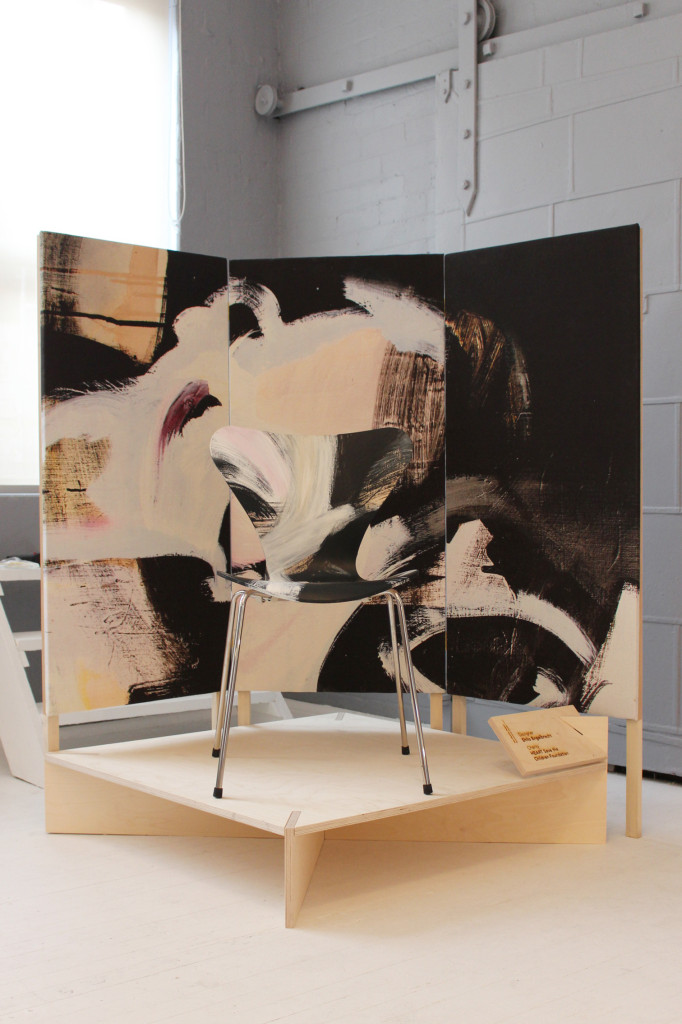 The line-up of entrants has expanded from last year, with submissions from industrial designers, architects, as well as floral and jewellery designers, leaving the final products expressing a diverse range of appearances.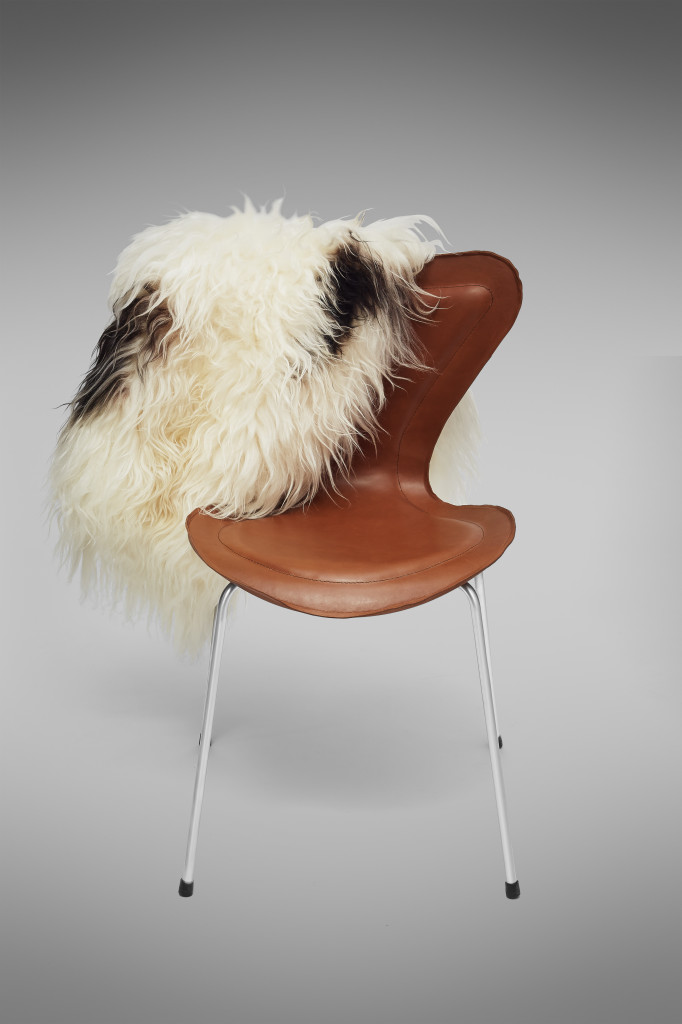 Entering the Project for the second year in a row, Bassike chose to upholster their Series 7 with tan leather, detailed by stitching which serves to alter the chair's iconic silhouette. Adding a hint of luxury, an Icelandic sheep skin is draped over the chair's back.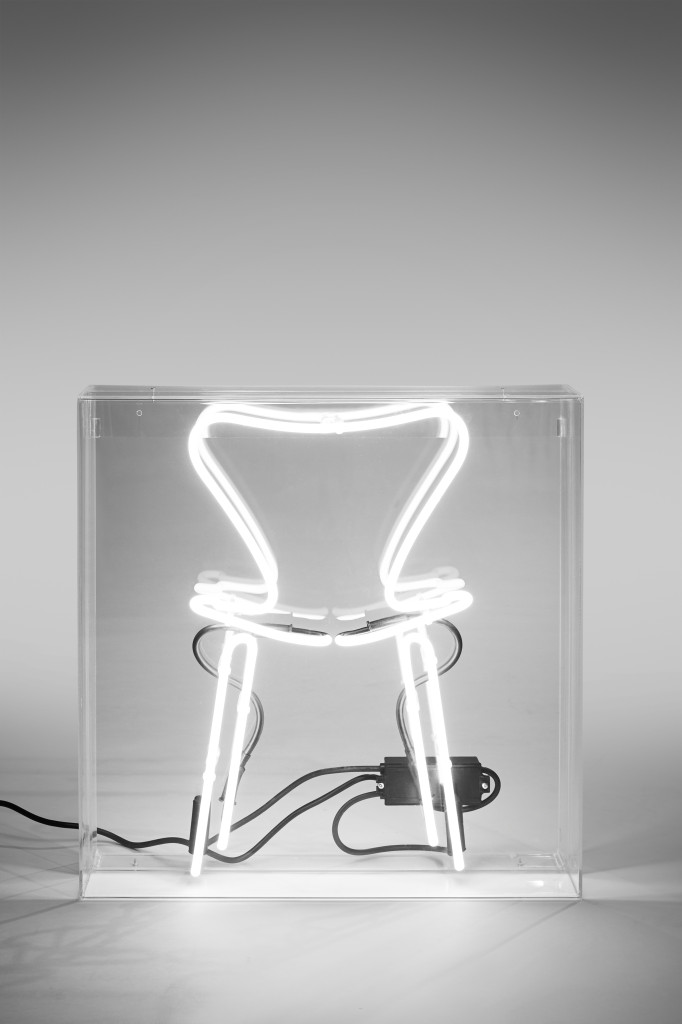 For his design, interior architect George Livissanis also focused on the chair's form. However, in contrast to Bassike, Livissanis decided to bring all attention to the chair's shape by developing it with a neon lighting outline.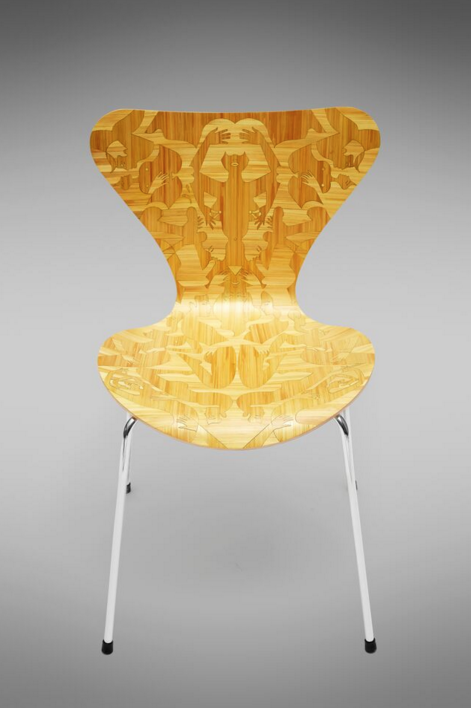 Designer Adam Goodrum worked with a skilled straw marquetry artisan to bring together a chair oozing with texture and colour variant. The piece features straw that has been soaked and ironed, releasing a subtle tonality, which was then draped over the Series 7, layer upon layer.
This year also marks the sixtieth anniversary of the Series 7, and two limited edition versions as well as a new colour scheme have been released in celebration.
The Chairity Project is running in Melbourne until December 14, and will be on display in Brisbane from the 19 – 21 November. 
Guided tours of the Chairity exhibition, where the Cult team will explain the concept and creative process behind each of the 20 chairs / artworks are running today and tomorrow Saturday 14 November at 11.00am and 2.00pm. Register through Eventbrite here.

The Chairity online auction is live, and will close on 22 November at 8.00pm EST. Help Cult and this stellar line up of creatives raise much-needed funds for their charities here.