Prestigious and luxurious, this is the DNA of Adam Goodrum's new sofa range, which comes under the umbrella of contemporary Australian design brand nau, and was launched by Cult at this year's Design Show Australia in Sydney.
The new nau collection, including the Lincoln sofa range by designer Adam Goodrum, was unveiled by Cult across two locations at the first edition of Design Show from 20 to 22 October 2022 at the ICC Sydney.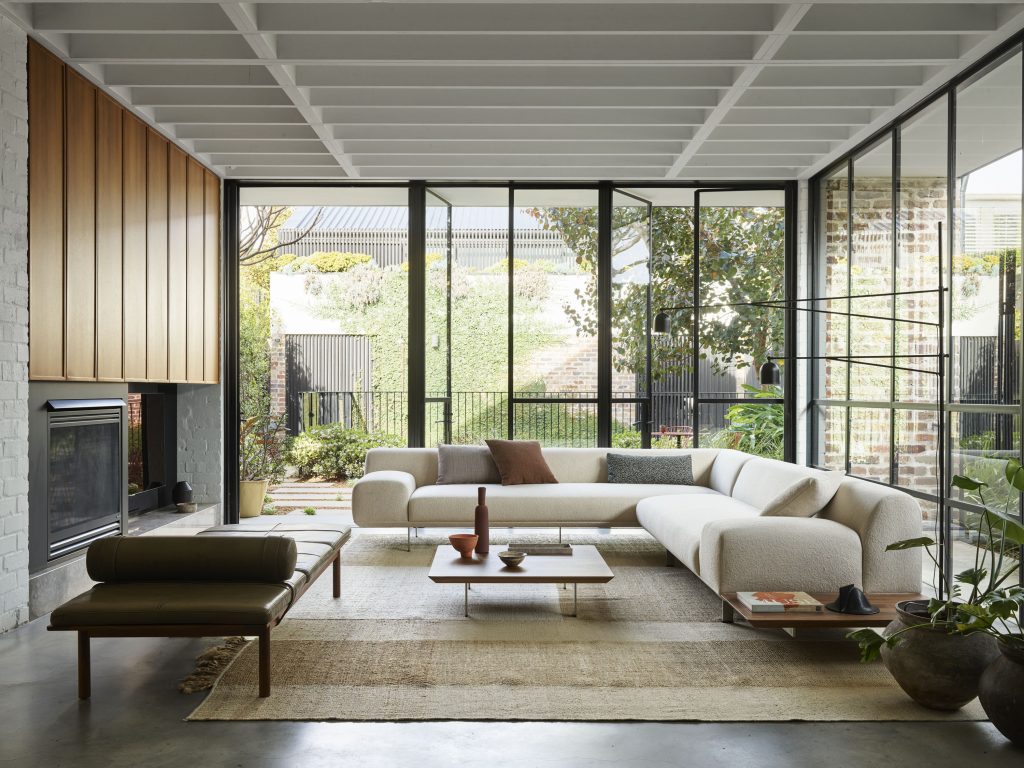 "The Lincoln Continental from the 70s is a beautiful car, known for its very low and long proportions and classic look," says Goodrum.
"I wanted to go for this classical look that would harmonise with the space around it when I created the Lincoln sofa lounge."
Inspired by the car's generous lines, proportions and low clearance chassis, the design of the Lincoln sofa collection is characterised by the same classic elegance and deep proportions.
In a nod to the car's bench seat and various seat arrangements, the Lincoln sofa features a signature wide inner armrest and extensive modularity.
The Lincoln sofa collection is of the highest quality, combining versatility and generous proportions with comfort.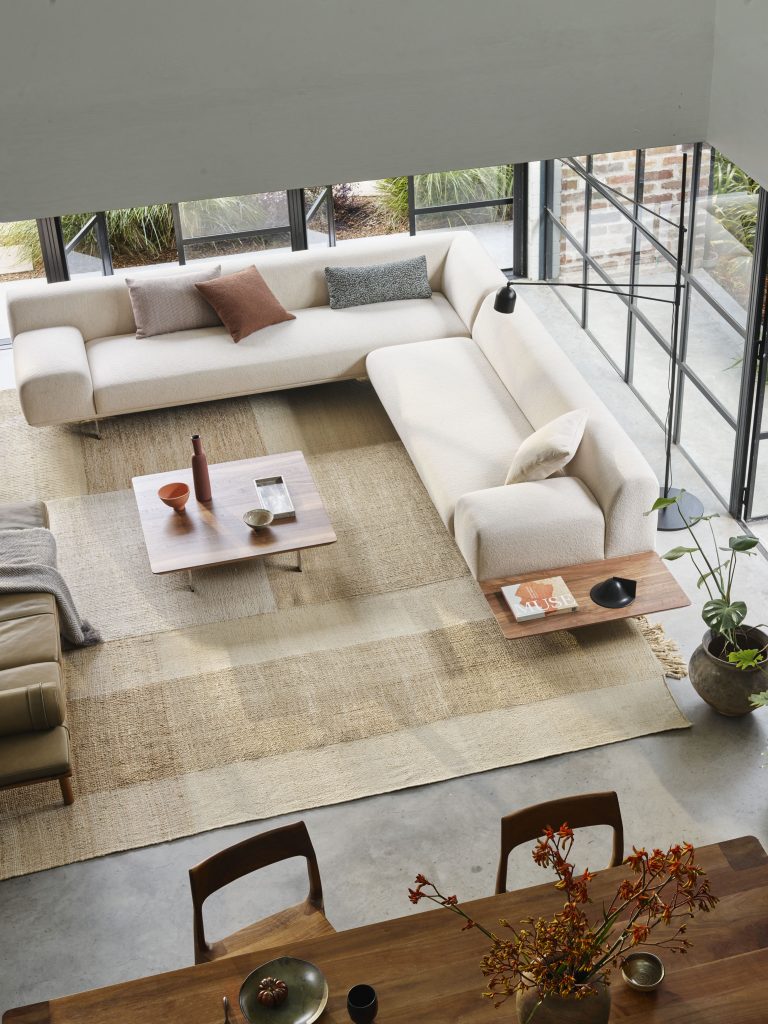 "An understated sophistication and elegance, with a generosity of proportions, guided my design choices and my creative process," says Goodrum.
"All the internal geometry that engages with the body has a sort of gentle roundness, which is visually and physically soft.
"The outside geometry is a touch more linear and architectural, to give the sofa a level of sophistication.
"I wanted to create a collection with a language that would enhance a space, but not dominate that same space, that would harmonise perfectly with any environment."
This collection is adaptive and versatile, perfectly suited to commercial settings such as hotel lobbies or airport lounges, as well as corporate foyers and workplaces.
Working closely with nau's Richard Munao and his team was of paramount importance to Goodrum on this project.
"This real collaborative spirit, which I hold dear as a very important part of my relationship with the other workers, is what made this whole process work," he says.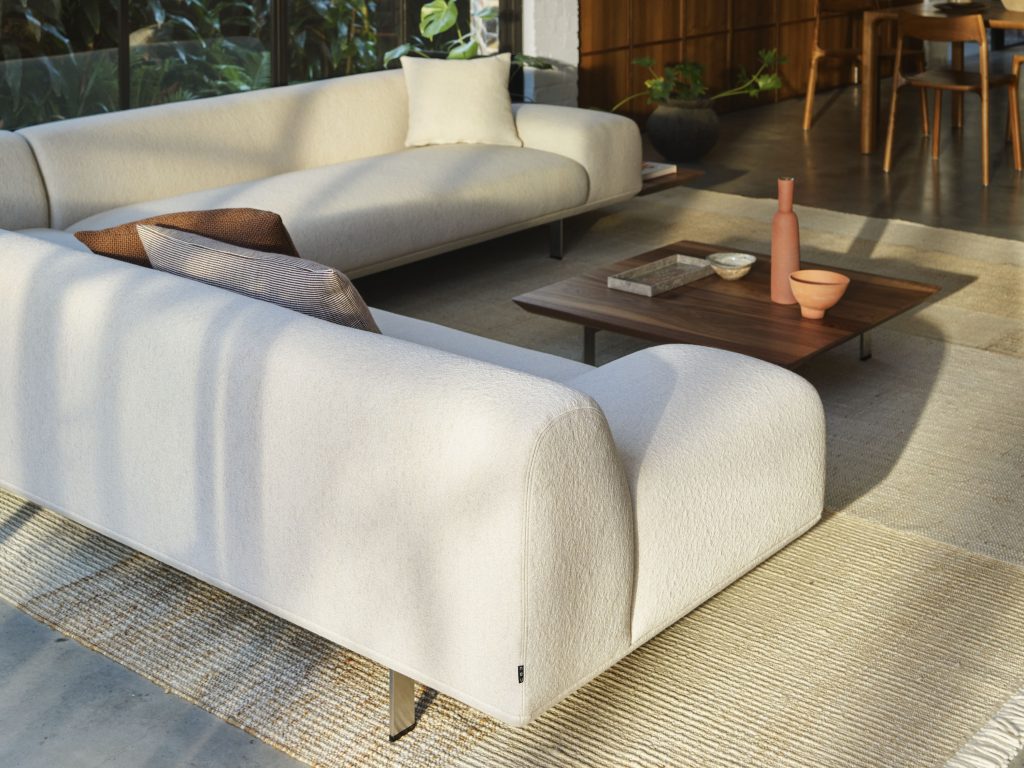 "I am proud to be working with nau, a wonderful and proud Australian company. I feel very fortunate to be working with such a lovely company that wants to create at such a high standard and has such traction overseas."
Munao says this feeling is reciprocated, and describes Goodrum as one of the best Australian designers there is and the one he's worked with the longest.
"Adam has an international outlook on design and is so involved and invested in the creative process, as well as from a conceptual point of view. At nau, we love working with him," says Munao. "I am the founder of nau, but Adam is, in a sense, the design founder of the company."
Australia's design culture stems from a place of isolation, with specific influences that differentiate it from the rest of the world. nau utilises and embraces Australia's extreme natural landscapes and unique materials.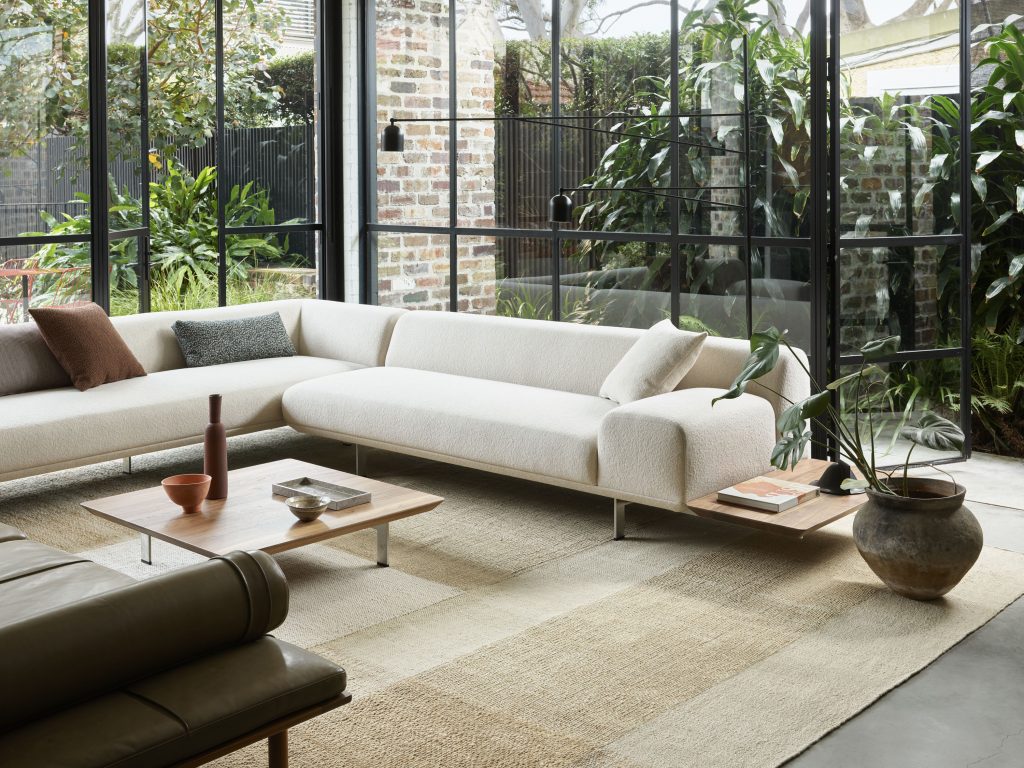 The brand has carved out a resourceful, hands-on and open-minded design culture and is the embodiment of a fresh thinking, broad-spectrum approach.
Producing designs suitable for both residential and commercial spaces, nau creates collections that are reductive in form, honest in materiality and timeless in style.
For Munao, the Lincoln sofa collection is a strong statement piece, which features Australian craftsmanship while being timeless and completely aligned with nau's aesthetics and principles.
"There is a longevity and a durability about the design of this collection," he says. "It resonates in Australia, but also on the international scene and could probably still look as new in 2032 as it does in 2022."
Lincoln is available in set sofa widths, plus single-seat and ottoman sizes that can stand alone or be configured to create large dynamic settings.
Sofas can be customised to have arms, no arms or closed sides, to create side by side settings as well L-shaped configurations.
The upholstered seat, back and arms are all separate components fixed to a timber base sled, which offers the potential for even more customisation with mixed upholstery options.
This is also an advantage when it comes to installing large pieces on-site and future refinishing or module customising after delivery.
The blade-like legs are available in brushed stainless steel and powder-coated mild steel.
Small floating coffee tables can also be added to the ends of the Lincoln sofa in solid timber in walnut, natural oak and black-stain oak.
Learn more about other novelties unveiled at the Design Show in Sydney.