GOLDEN has transformed a "hole in the wall" on a busy shopping strip in Melbourne into a boutique nail salon.
Buff Nail Studios in the inner city suburb of Brighton sits behind a pale blue door on Church Street, down a "discreet hallway" that leads to a "subterranean sanctuary".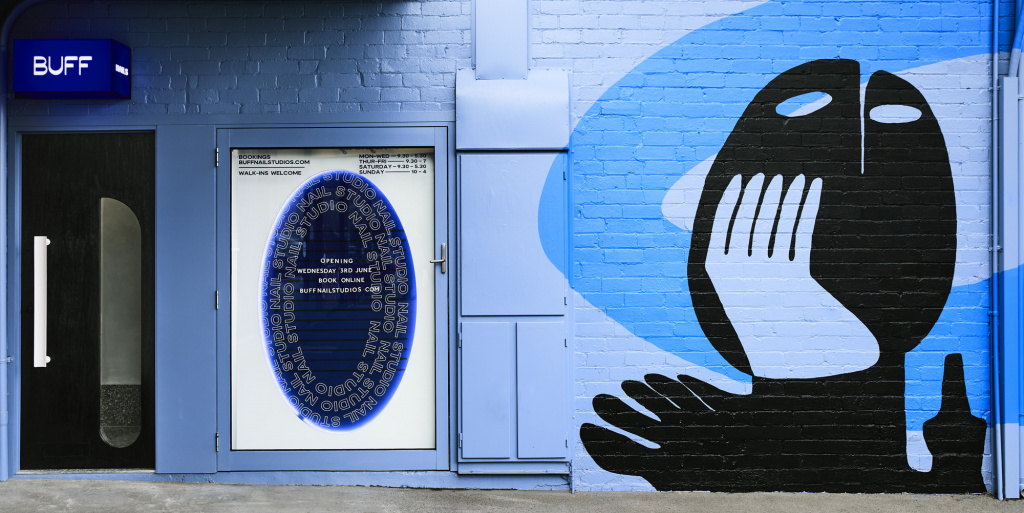 Inside, the exisiting vaulted ceiling has been reshaped to "gently reference" forms of the hand.
"Creating a new benchmark in the industry, the design of Buff Nail Studios responds to the gap in market for a boutique offering," says GOLDEN.
"Elevating the usual experience of nail maintenance, sterilisation and the ceremony of wash are on show.
Working closely to meet both hygiene and design requirements, GOLDEN chose polished plaster for the walls throughout and graphic floor tiles with returned skirtings.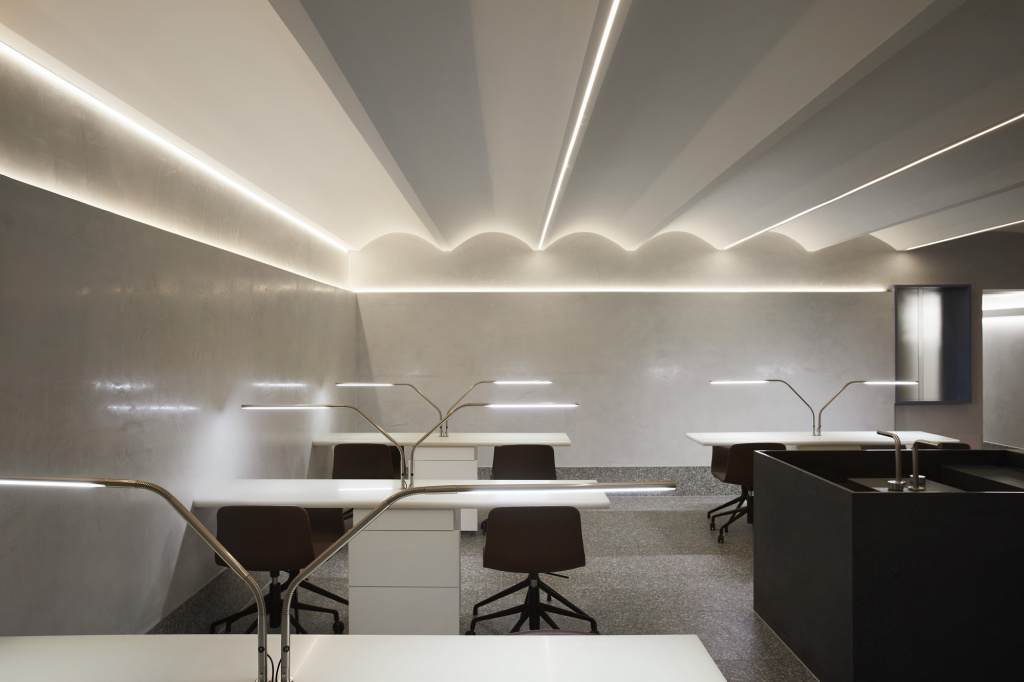 The treatment zone is anchored centrally with a leathered granite wash station with the pedicure area separated by a "bull upstand".
High gloss marblo counters were specified for their "robust performance" and to "compliment the laboratory environment" with extended minimalist desk lights and black seating.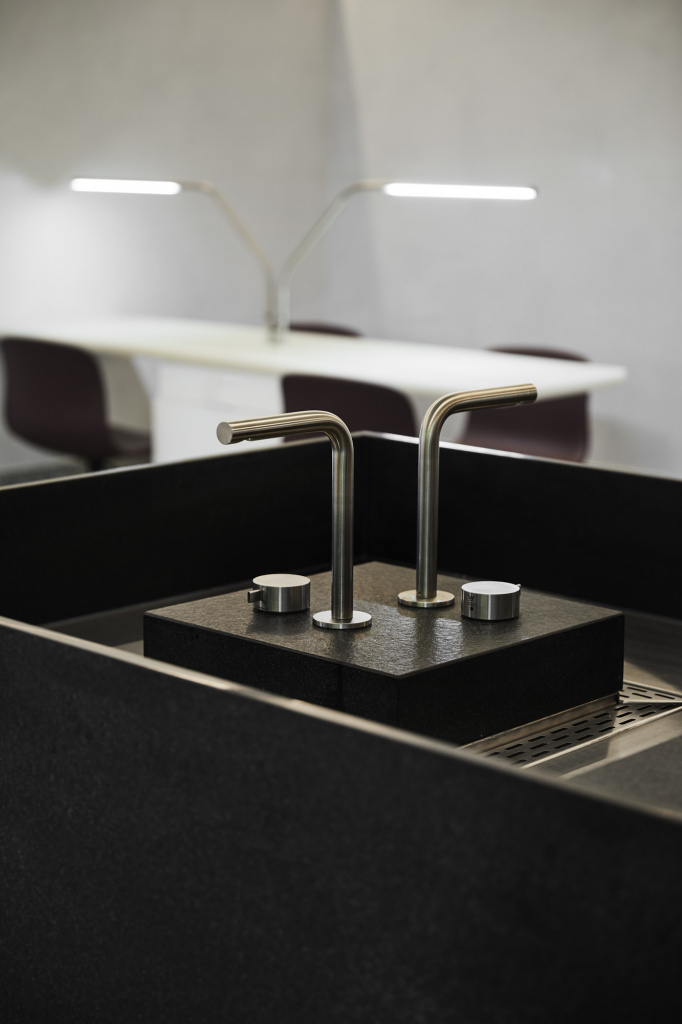 Buff Nail Studios' products are on display on the polished plaster main wall under embossed signage.
"An illuminated branding towers stands by," adds the studio. "The Buff logo etched in acrylic assimilating nail art and humbly glowing in the background."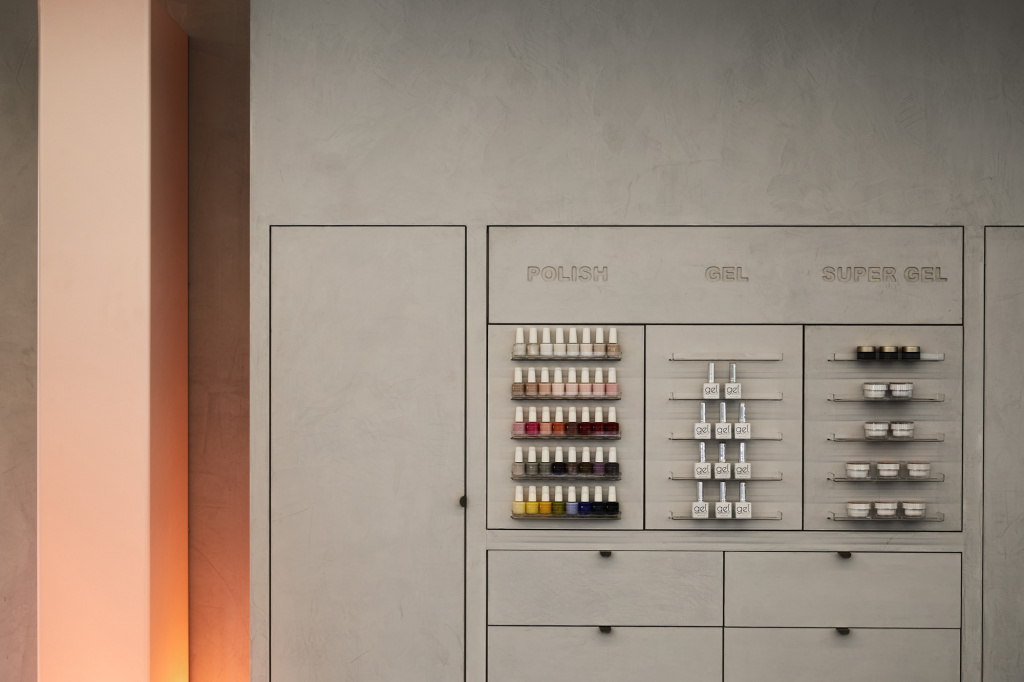 To finish the space, GOLDEN selected plum coloured manicure chairs paired with hard-wearing micro-suede pedicure chairs in a blue that touches on the colour tones used on the front door.
A vertical garden presents borrowed view to the interior space attributing to natural insulation, while also setting a zone for additional seating when weather permits.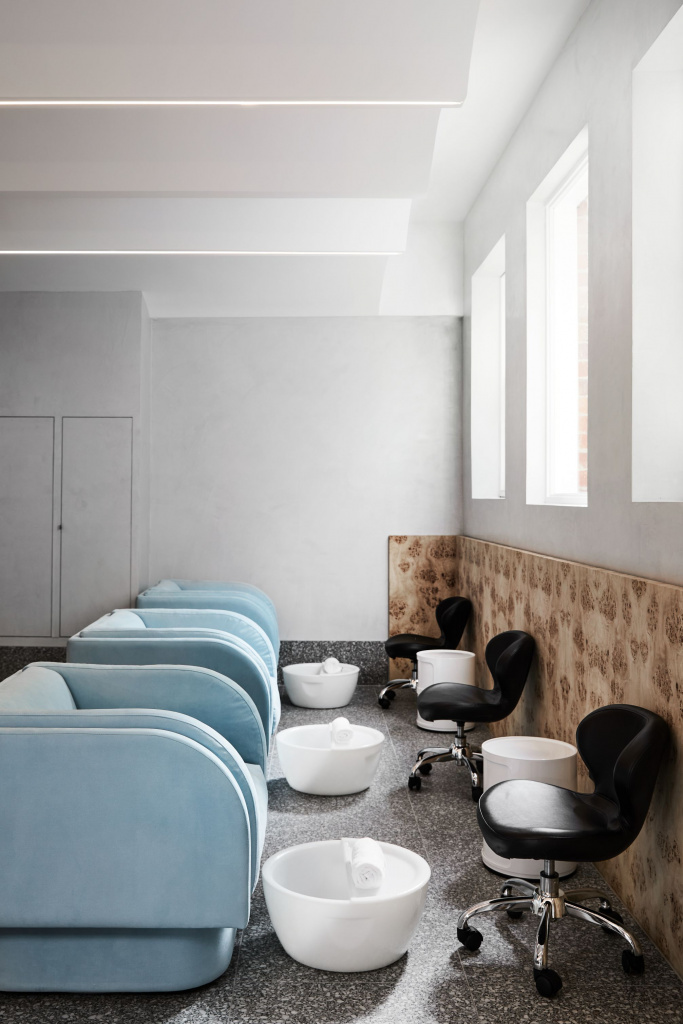 "With a brief defined by a carefully considered and thoughtful brand ethos, the design of Buff Nail Studios responds to the gap in market for a boutique offering," says GOLDEN.
"The brand is ever present throughout the space, through colour and form, creating a destination location that is inclusive and inviting."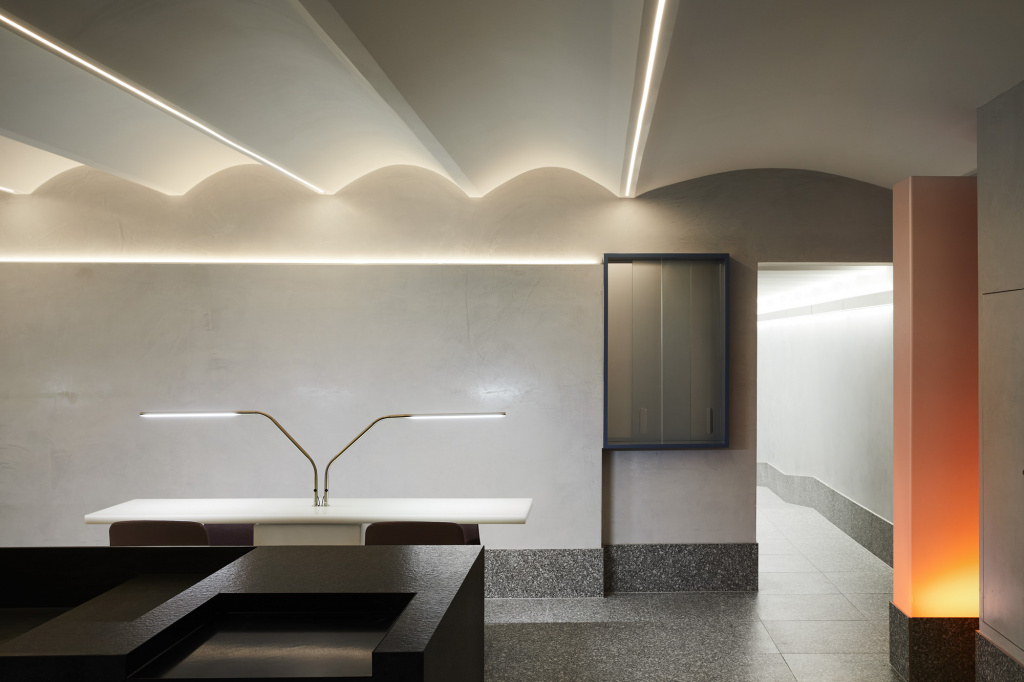 Founded by Kylie Dorotic and Alicia McKimm, GOLDEN is an interior design studio based in Melbourne and working in residential, hospitality and workplace. The studio is recently behind the new Viktoria & Woods store in Sydney and the Australiana-inspired Nine Yards restaurant in Melbourne.
Photography: Sharyn Cairns.