Nina Maya Interiors and Axolotl have come together for a video tour of the recently completed project, Residence R, showcasing the finer details of their collaboration in Northbridge, Sydney.
Sydney-based interior designer Nina Maya first encountered the sheer brilliance of Axolotl's surfaces when she stumbled upon a client's garage door adorned with a mesmerising bronze texture that glimmered in the sunlight. In that moment, she realised the potential of something she hadn't considered before.
"That really opened my eyes to how you could make such an inane product like a garage door be a hero piece," she says.
This lucky encounter sparked the beginning of a relationship between Nina Maya Interiors and Axolotl that has spanned over six years.
Axolotl is a global Australian-owned company that provides design solutions through a range of authentic metal, concrete, glass, terrazzo and terracotta surfaces. Its craftsmanship also expands across materials including solid surface, stone, paint, sheet metal and bespoke architectural glass.
In Maya's eyes, Axolotl's ability to do "literally anything" made it the perfect collaborator for her interior design studio, which is known for its customised work.
"We custom make all our furniture. We custom make all our designs and we particularly commission art works for that site specifically," says Maya.
"I've never gone to [Axolotl] with an idea and they've said no."
Throughout the recent Northbridge project, Nina and the team at Axolotl worked closely together to create custom pieces for the home, including glass features, elevator panels, doors, artwork and more.
The video showcases the stunning end result, including the intricate details and craftsmanship that went into each piece, from the delicate etchings on the glass panels to the subtle play of light and shadow in the lit interiors.
Glass windows, feature walls and commissioned artworks
"One of my favourite materials I love working on with Axolotl is glass," Maya says.
"It's just extraordinary what they can do with it. Whether it's adding in bronze, they can engrave it, they can print behind it, they can totally distort colours – there are just endless possibilities."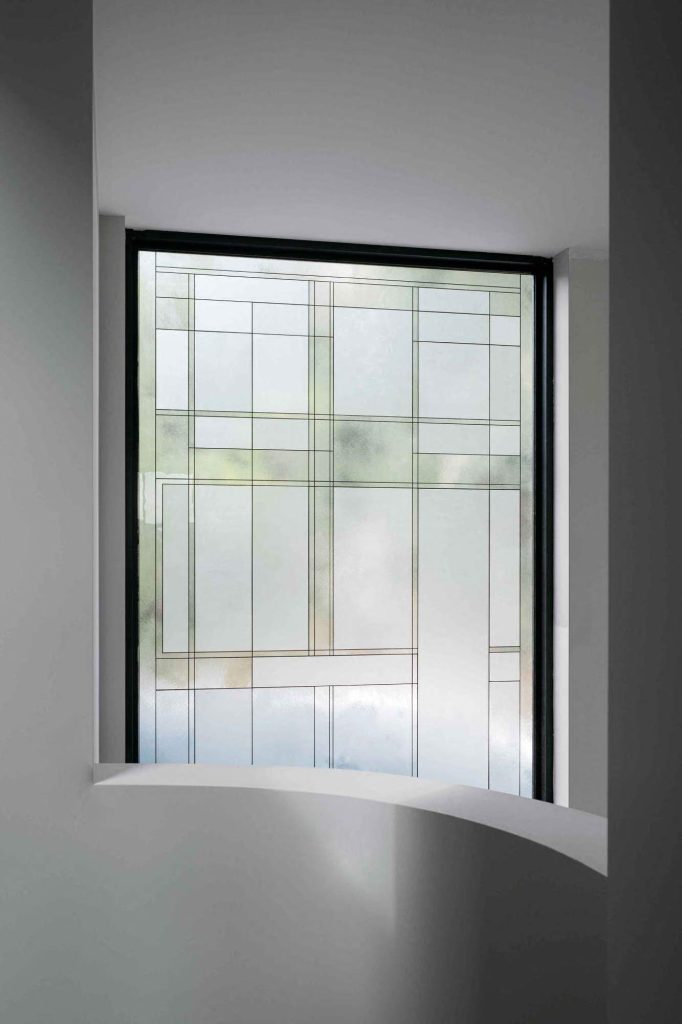 In Residence R, the first thing you see from the street is a feature fixed window panel. Nina saw this as a design opportunity to create the window into a piece of artwork. Using Axolotl's grid glass, the end result is a sophisticated appearance that mimics and retains a modern interpretation of both the Bauhaus and Art Deco period.
As you venture throughout the project, there is a sprinkle of commissioned artworks by Marcus Piper that are produced by Axolotl, including a glass feature wall artwork inside the lift, and 'Spectrum' in the dining room.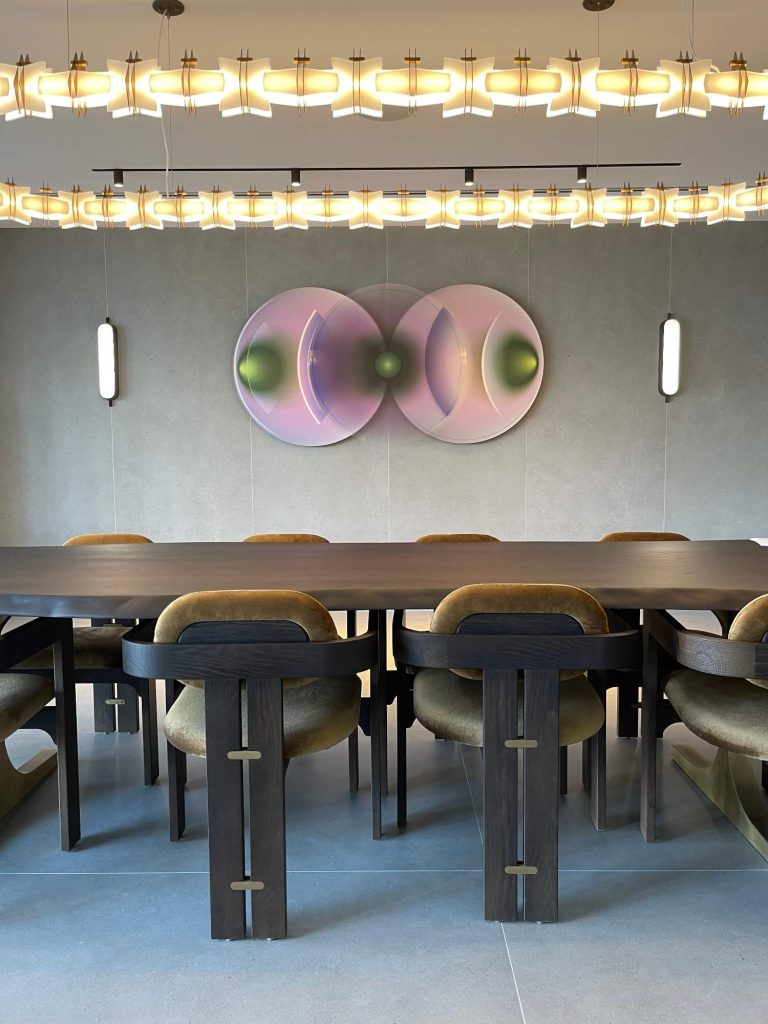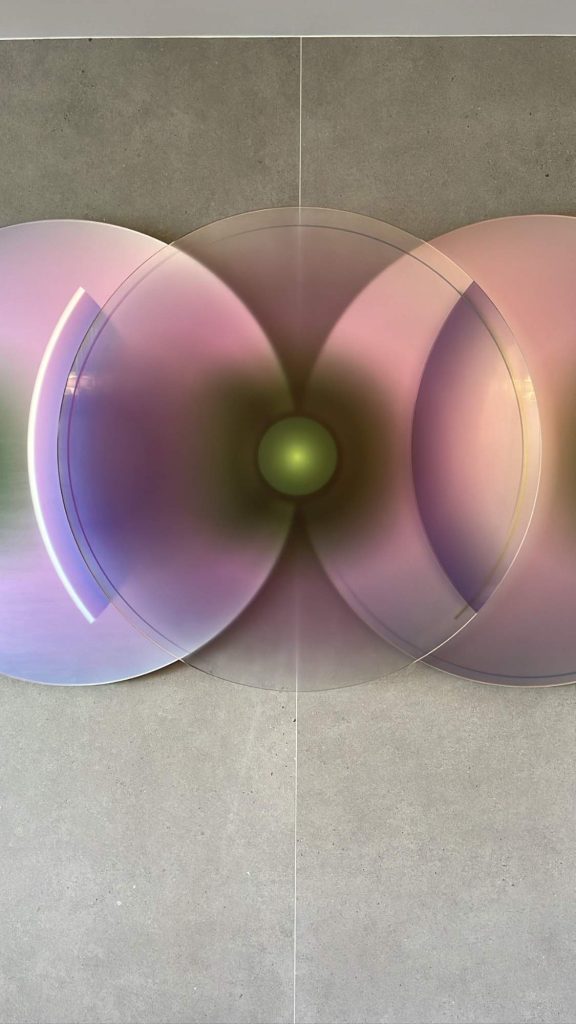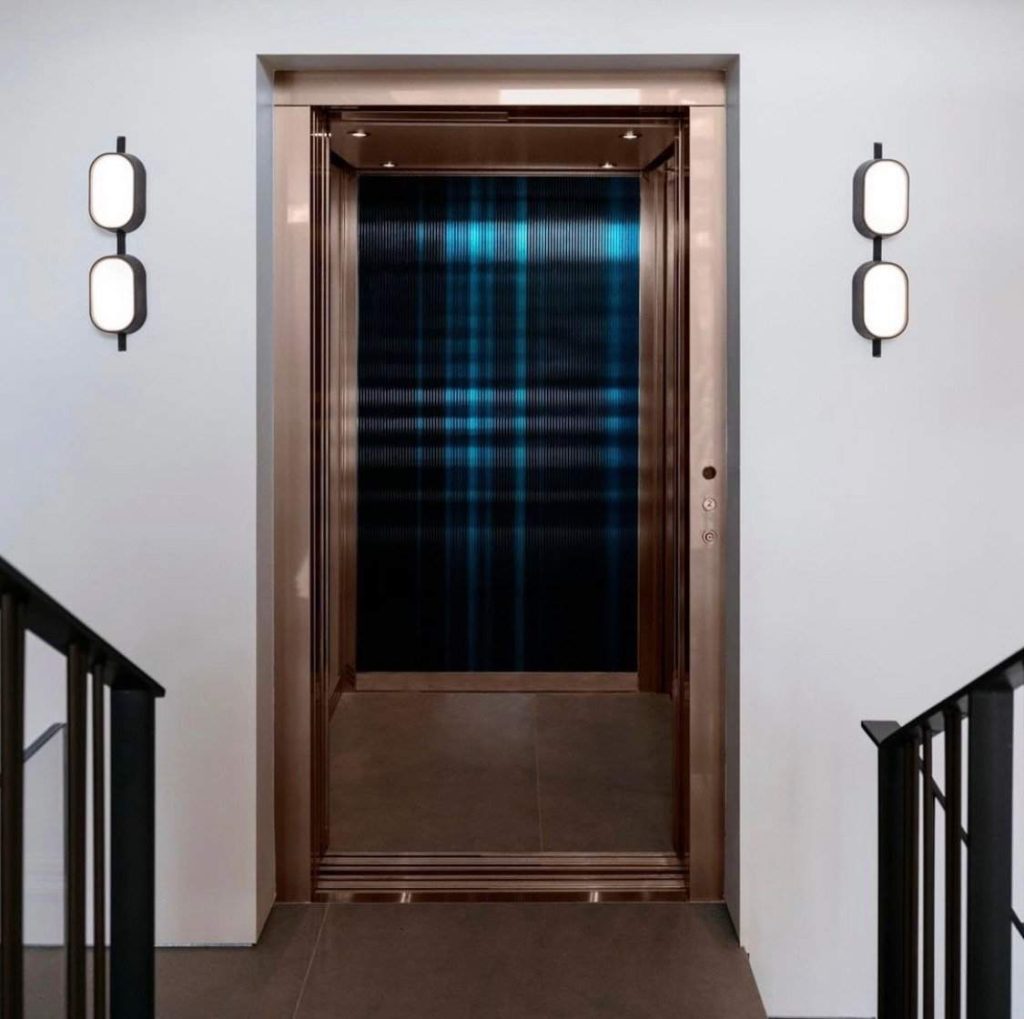 Fireplace flute
The residence's fireplace flute is a "perfect example" of Axolotl's mastery of curved metal, according to Maya, and ability to break materiality boundaries.
The cylinder was roughly 2400 millimetres long and seamlessly finished in applied metal, bronze and aged with brown Florentine patina, polished with a smooth texture and sealed with a semigloss topcoat.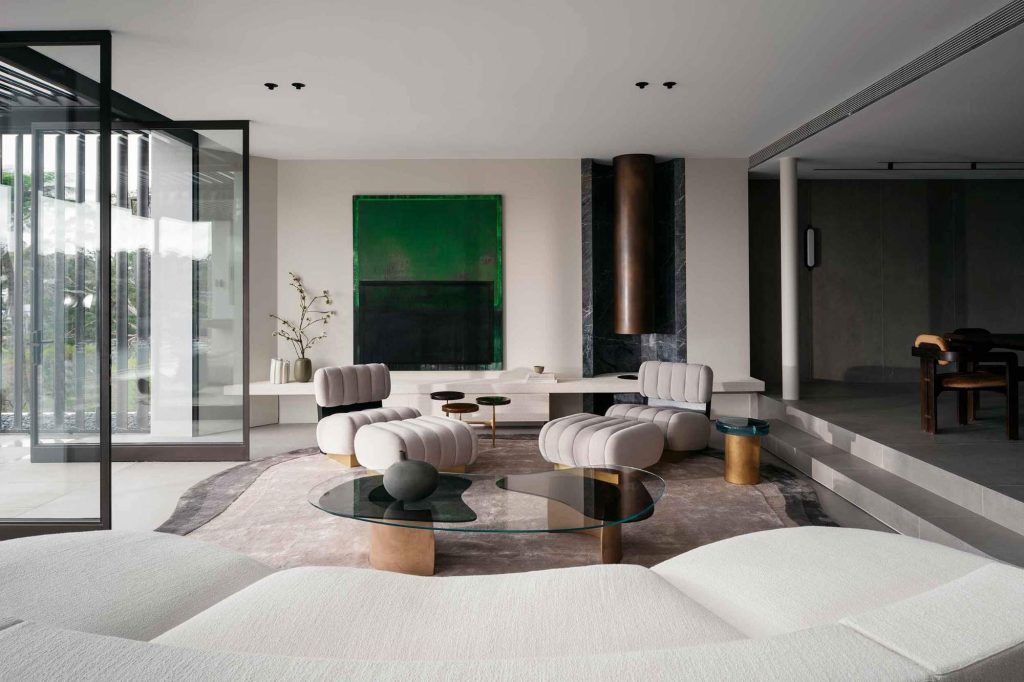 Entry door and garage door
Both the garage and the entry door at Northbridge residence were made using applied metal, Treasury bronze and Doric design in a smooth, cast texture with a semigloss topcoat.
As exterior feature pieces, they reflect the signature fill of the house's interior.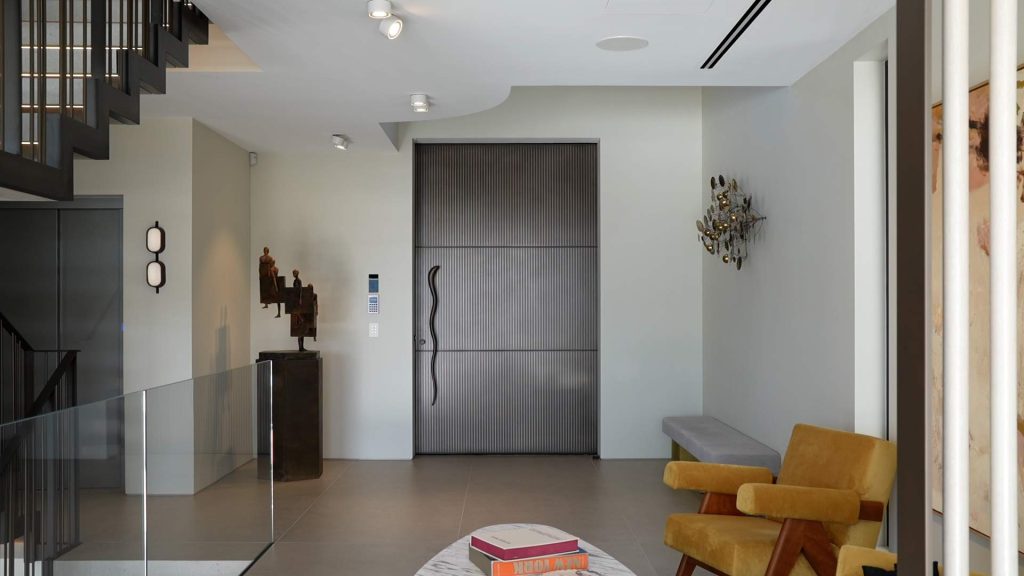 Their three-dimensional ribbed textures also harken back to the original design that caught Maya's eye on her client's garage door all those years ago.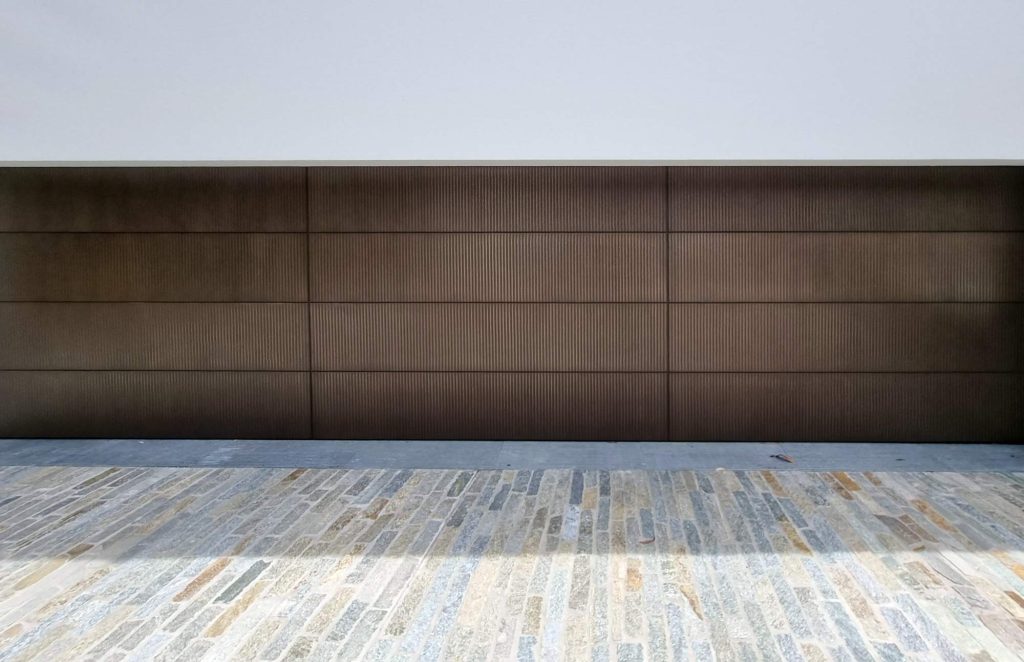 Residence R is a symphony of creativity borne out of thoughtful and meaningful collaboration.
Photos and video supplied.

Axolotl has been a proud supporter of IDEA since 2010, creating solid cast nickel trophies for our winners. Take a look at last year's winners' 'shelfies'.