Earlier this year, the IDEA 2021 gala took place at The Royal Randwick in Sydney. More than 500 architects, designers and design lovers gathered to celebrate the category and overall design award-winners.
To continue the celebration of design excellence, ADR and Axolotl have gathered a fun series of shelfies (trophy selfies) of some IDEA winners!
Designed by Axolotl, the 2021 edition of the IDEA trophies are handcrafted with solid cast Nickel. Each trophy is polished smooth and engraved with the logo and text.
Axolotl is an Australian-owned manufacturer based in Sydney. Drawing upon their expertise in manufacturing sculptural art and architectural surface design, Axolotl's focus has been to produce bespoke and futuristic sculptural pieces for the awards program since 2010.
Here are some of our favourite IDEA winner sheflies!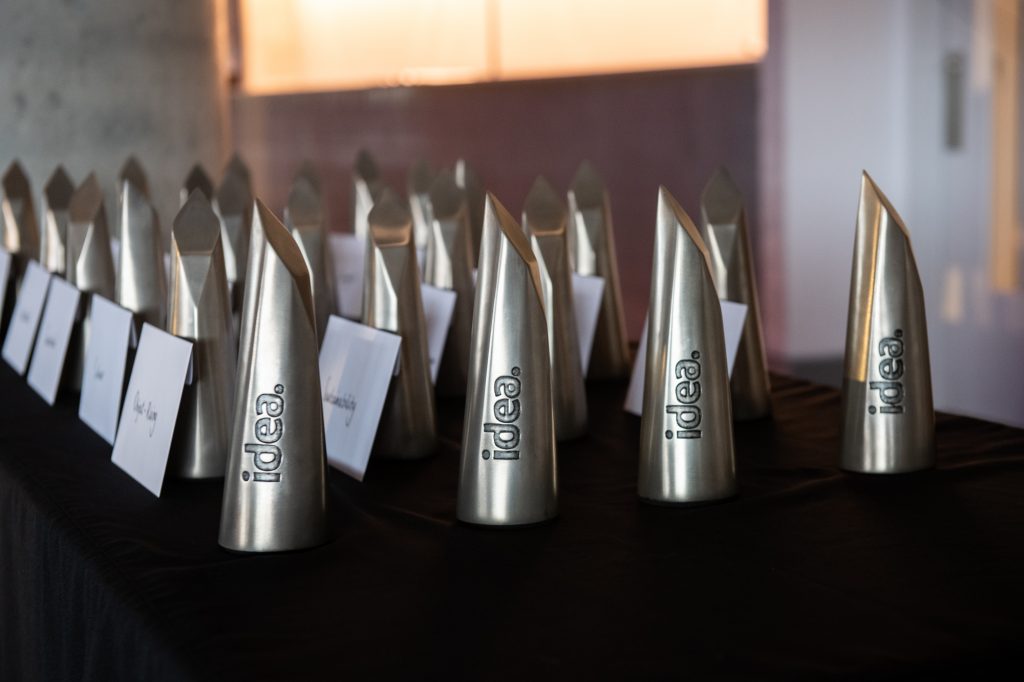 Smart Design Studio
As the recipient of the IDEA 2021 trophy for Workplace Over 1000sqm, Smart Design Studio readapted an industrial building in Alexandria to house a purpose-designed workspace for its own design team.
The studio is spoilt for high ceilings and clerestory windows, which are overlooked by four meeting rooms on the mezzanine through existing steel trusses.
See more images of the project.
YSG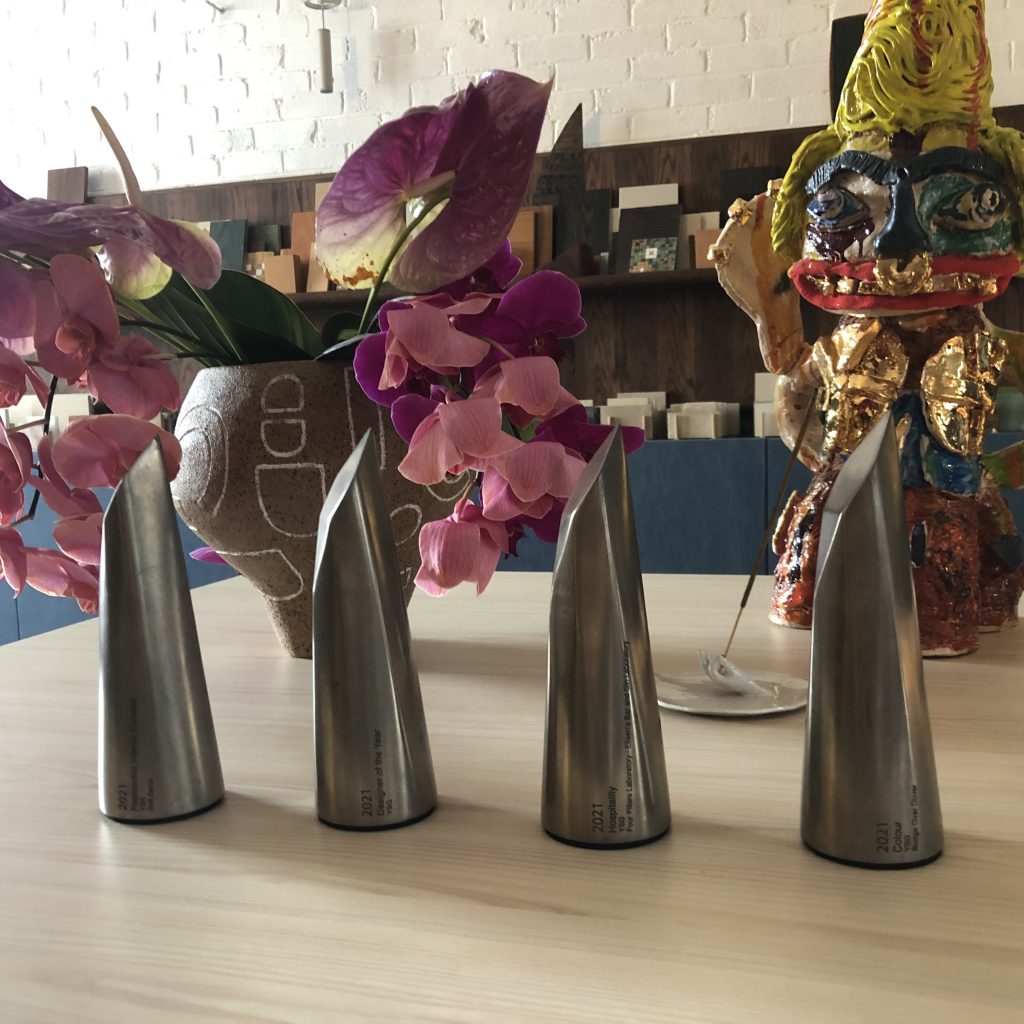 As the Designer of the Year winner, Sydney-based Yasmine Ghoniem from YSG had a massive night. The young practice took home the Hospitality, Residential Interior Curation and Colour awards, along with a slew of highly commended nods.
"Funnily enough it wasn't a 'pat on the back' moment where I stood back and looked at all my completed projects and said 'job well done'. I felt most chuffed about the sacrifices I have made over the years feeling worthwhile," Ghoniem tells ADR about her award success.
Learn more about Ghoniem and her projects.
Adam Kane Architects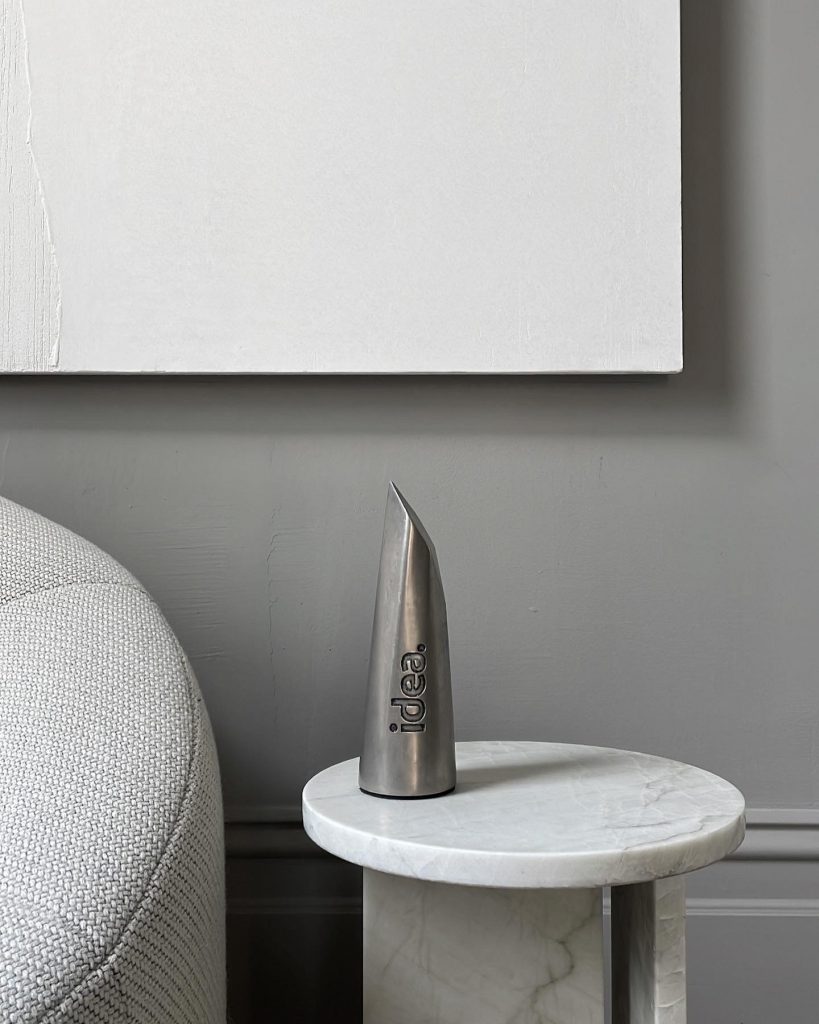 Adam Kane won his first IDEA award for Residential single project Barwon Heads house.
Textural and moody, Barwon Heads house takes cues from its relaxed coastal setting to offer a space of refuge and calm.
Designed for a young couple, the layout of the extension facilitates enhanced living and entertaining solutions.
See more images of the project.
Sabu Studio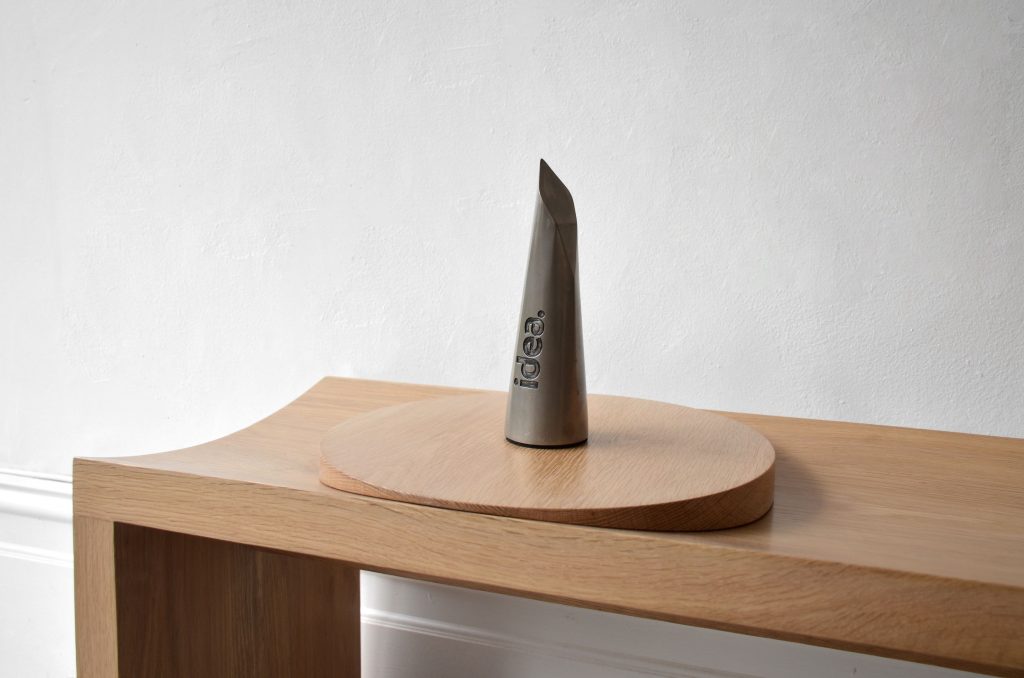 Establishing Sabu Studios in 2020, Melbourne-based designer-maker Samuel Burns produces subtle and unobtrusive designs that delight and intrigue.
Burns was announced as the recipient of the Object – Furniture and Lighting – Rising award for his Onu floor light, which "aims to bring a sense of the natural world into interior spaces through form and symbolism as if a glimmer of light between the trees".
Inspired by honest materials intertwined by a refined sensibility of contemporary craftsmanship, Burns is an emerging creative to watch.
Learn more about the designer and his project.
THOSE Architects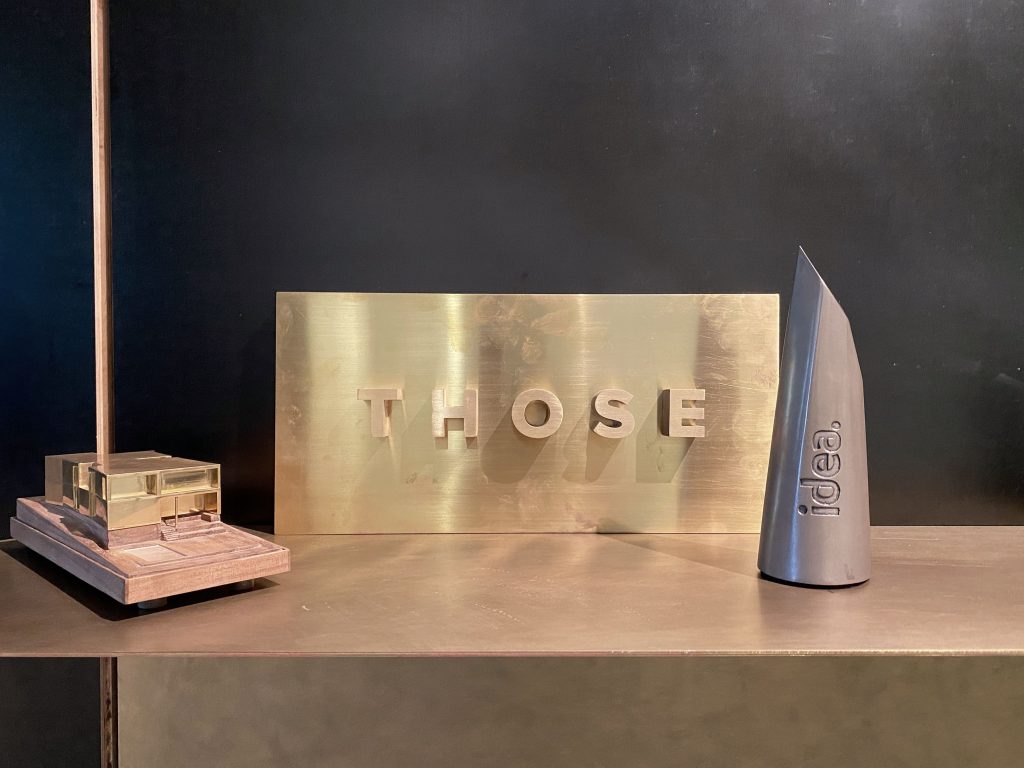 Founded by Simon Addinall and Ben Mitchell, THOSE Architects has studios in Sydney and Byron Bay. The practice was the IDEA award-winner for Workplace Under 1000sqm.
Reinvented as the new operations hub for a growing Australian fashion label, the Aje headquarters is situated in a 130-year-old landmark Sydney building.
Applauded for its considered and understated beauty, Aje headquarters created a tricky yet rewarding brief for the designers.
Breathe Architecture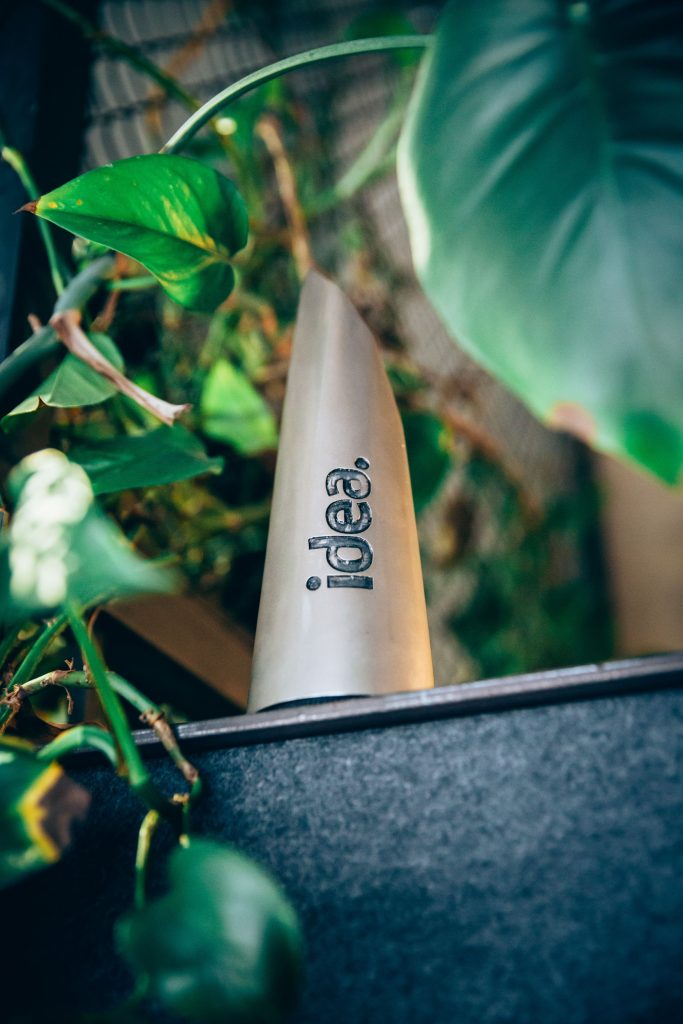 Breathe took home this year's Editor's Medal from inside editor Elisa Scarton for its ability to design sustainably "without ego".
The Melbourne studio has been designing sustainably and consciously for over 20 years, with its ethos predating pandemics, Intergovernmental Panel on Climate Change (IPCC) reports and 11th hour climate conferences.
Most recently, Breathe designed one of Australia's first hospitality projects to be completely carbon neutral in operations, Ona. The Canberra-based roaster's Melbourne debut is in an understated Brunswick warehouse conversion that is as inviting as it is humble and personal.
Learn more about the designer.
Jackson Clements Burrows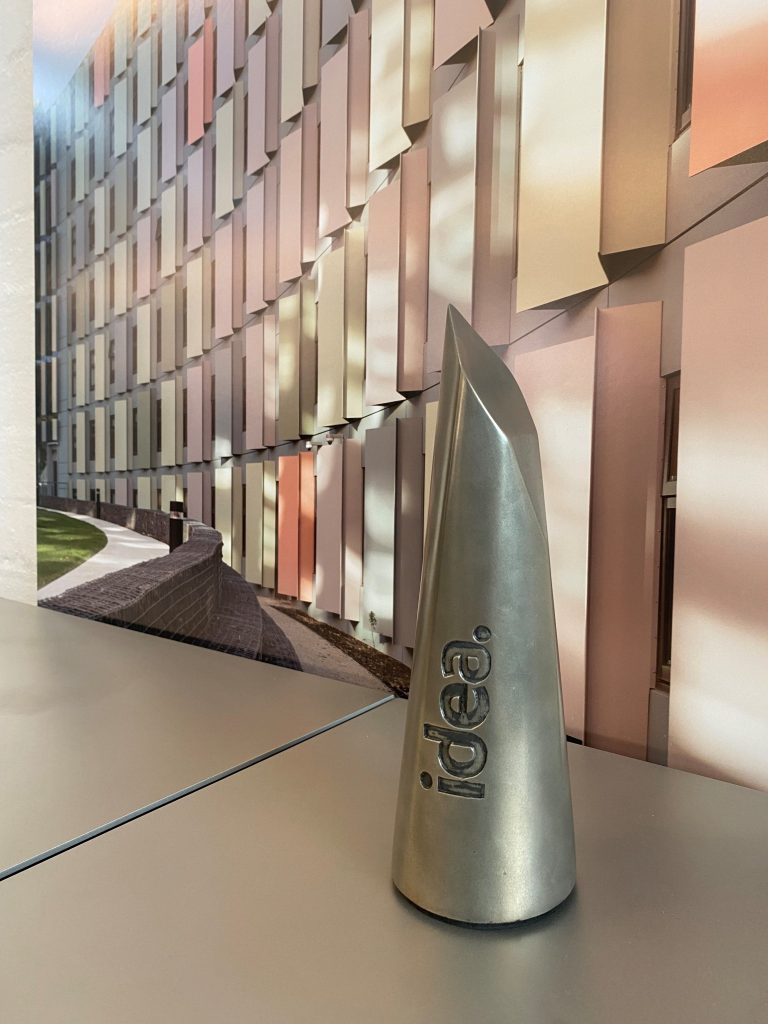 Shortlisted in both the Sustainability and Institutional categories for IDEA 2021, La Trobe University North and South Apartments by Jackson Clements Burrows ended up picking the top spot for the former category.
The 624-bed student living development is described by the practice as one of the largest mass timber projects in Australia, part of La Trobe's 'ambitious plan' to transform its Bundoora campus into a 'University City of the Future'.
The twin building student accommodation also features a considered palette that references the macro to the micro of the site's indigenous landscape, respecting its Australian bush campus context.
Entries for IDEA 2022 are open now! Get yours in early for your chance to pick up your own trophy at next year's gala.
See more exciting and innovative work by Axolotl by checking out their website and Instagram.