Last month at Sydney's The Royal Randwick, Yasmine Ghoniem from YSG was crowned Designer of the Year for IDEA 2021.
More than 500 architects, designers and design enthusiasts came together from across the country to celebrate 2021's category and overall design award winners.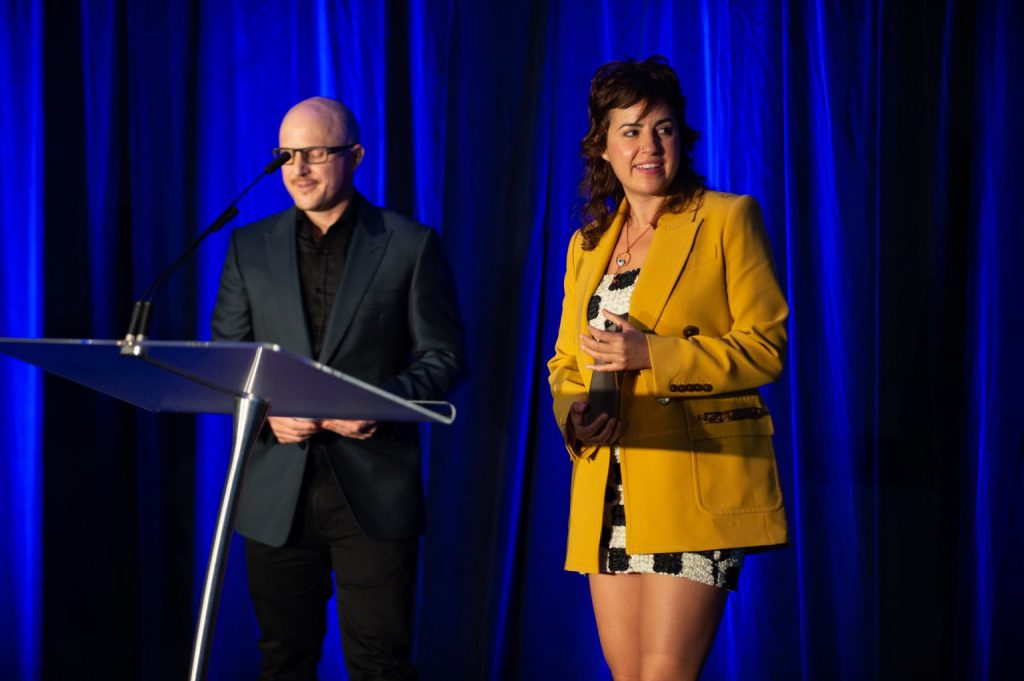 Sydney-based YSG had a massive night, also picking up the Hospitality, Residential Interior Curation and Colour awards, along with a slew of highly commended nods.
Her practice has achieved immense success considering its infancy. While Ghoniem is an old hand, her eponymous studio is not.
Amid all of YSG's success and the whirlwind of awards, ADR caught up with Ghoniem to gather her thoughts, movements, and ambitions following the IDEA awards.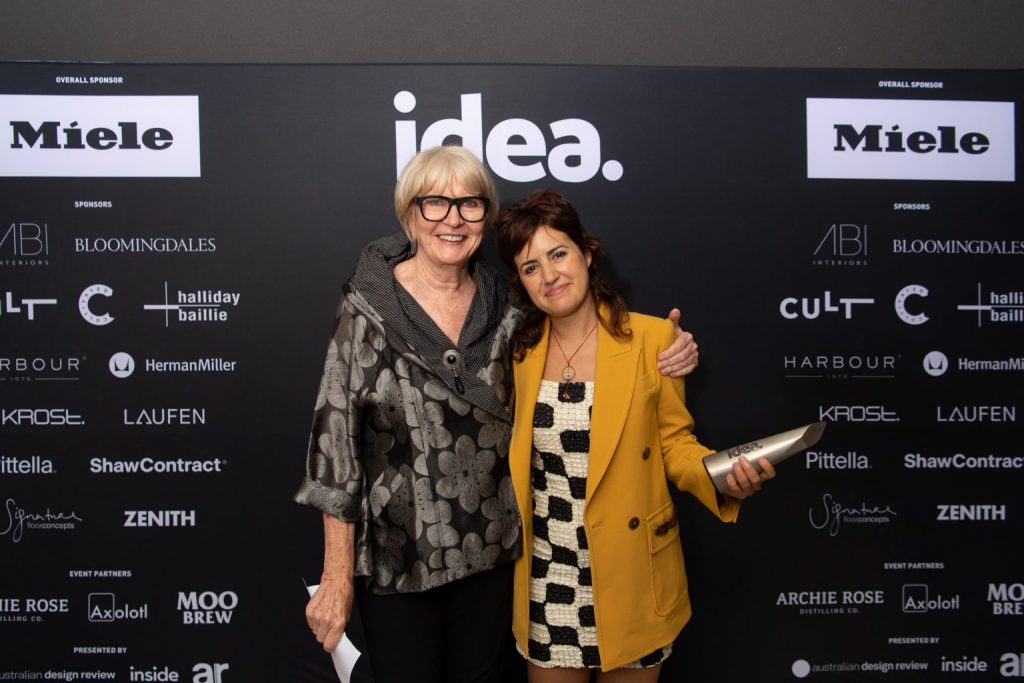 ADR: What did it mean for you to win the Designer of the Year award for IDEA 2021?
Yasmine Ghoniem: Funnily enough it wasn't a 'pat on the back' moment where I stood back and looked at all my completed projects and said 'job well done'. I felt most chuffed about the sacrifices I have made over the years feeling worthwhile.
There are a lot of long nights spent screen-side, lots of weekends too. Above everything, the recognition has bolstered my resilience to steer YSG's ship through unchartered waters and have faith that fellow 'seekers of the unconventional' will jump on board, but you gotta build the ship first.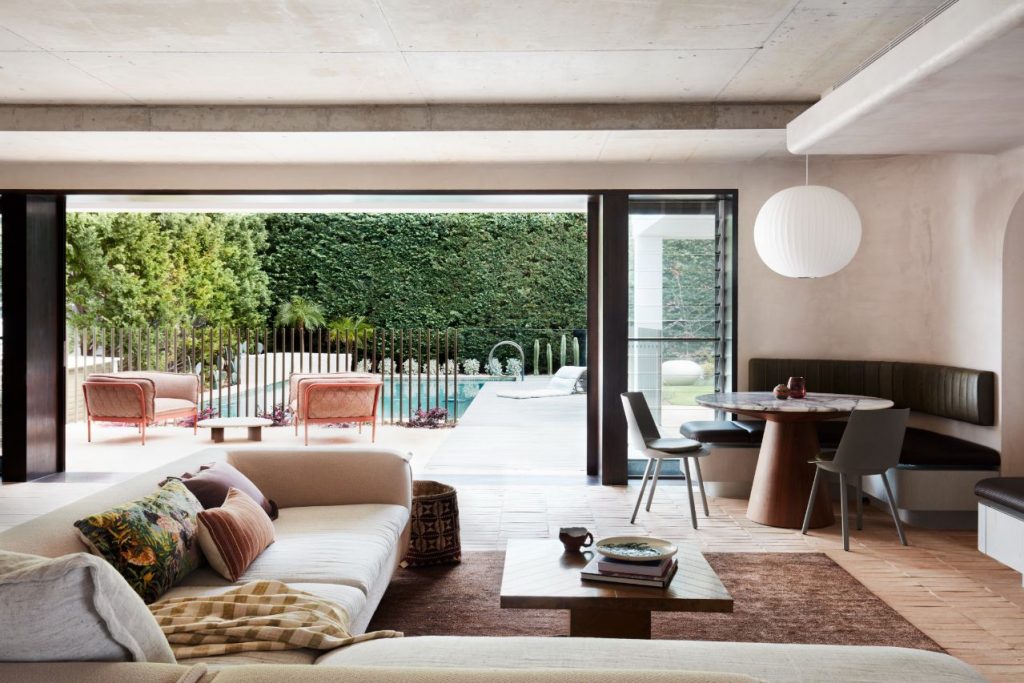 ADR: Why do you think 2021 was your year? What do you think came together for you?
Ghoniem: It was massive; starting with January when I found myself power walking between my old Darlinghurst studio and a co-working space in Surry Hills because I'd employed a fair few more staff and couldn't house everyone under one roof! I quadrupled our numbers within 6 months and luckily now, all 15 of us are ensconced in a new studio in Redfern.
On top of that my life partner became my business partner too. Tom steers the ship in terms of BD and everything else in between, his input has been invaluable.
We officially went global last year too, winning four major overseas projects (both residential and commercial) including Bali, France, Saudi and Morocco – all of which we're working on now in addition to more hospitality, commercial and resi projects in Sydney, plus a few resi projects in Melbourne.
To cap it all off, YSG made the 'AD100' in January 2022 in the European editions of Architectural Digest – defo a pinch-me moment in my career.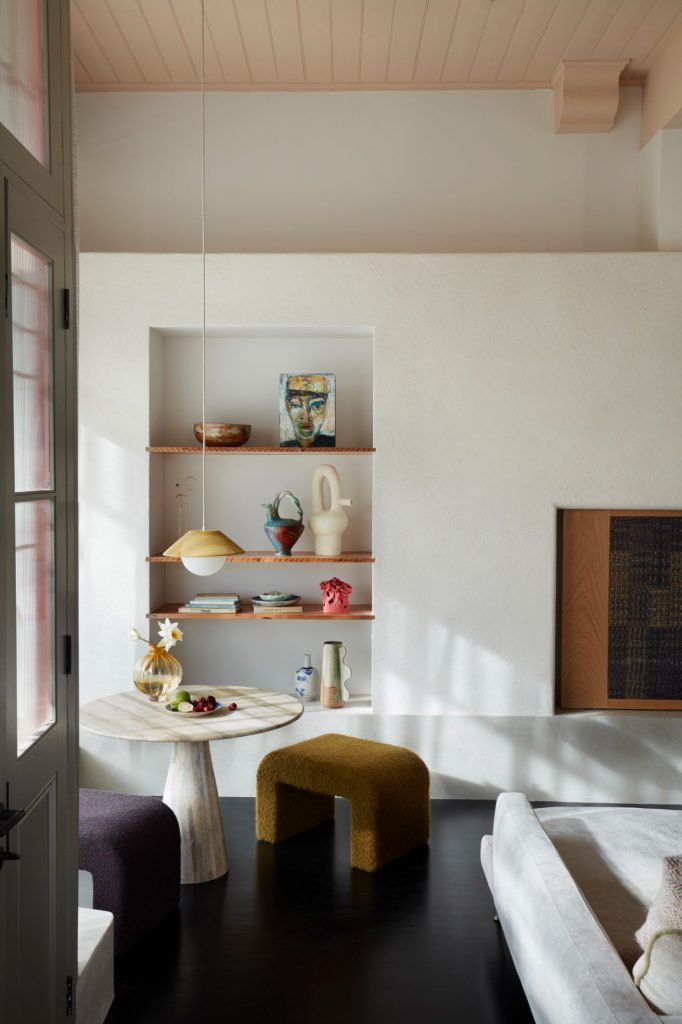 ADR: Can you describe your IDEA awards night? How did it feel being among and recognised by so many peers and established designers?
Ghoniem: To be honest, it was pretty surreal. After a few years of barely any evening events, it felt pretty major to see peers even from my own city that I hadn't clocked for ages.
After so many cancelled awards ceremonies, it sure beats a texted congrats on Insta! It made me realise how much I've missed these kinds of evenings. Everyone was on an all-time high.
ADR: Did you do anything special to commemorate your win? If so, please share!
Ghoniem: It was a crazy day that started earlier with surgery, so I wasn't feeling too flash by the evening. Sedatives and champs are an interesting concoction!
I was pretty emotional when I made my speech (especially as I won several other awards), and I really felt the room had my back. So I didn't paint the town red that night, but plan to with the team very, very soon.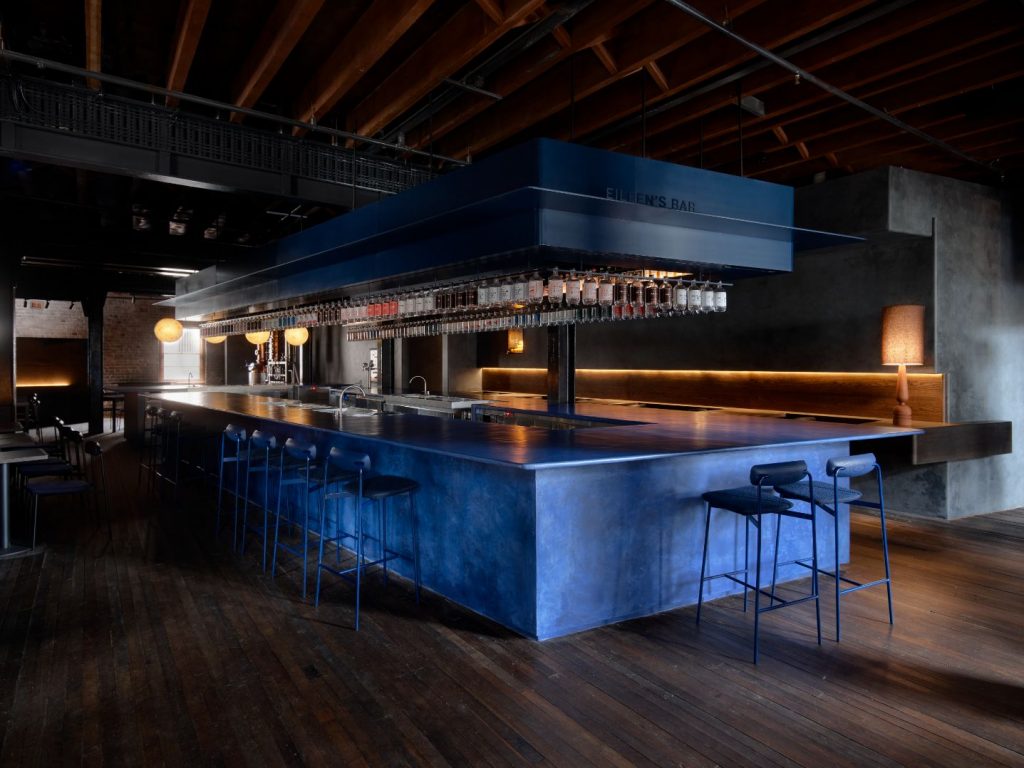 ADR: Out of all your highly commended and awarding-winning projects, do you have a favourite pick? If so, why?
Ghoniem: I was so thrilled our Four Pillars was finally recognized. The actual spirit of the venue firsthand, in the flesh, is a very beautiful experience. The particular project was a close-to-heart project for us and was the first covid build during the pandemic. Thank you to all the judges who saw the magic through the blue.
ADR: Your portfolio covers projects in private residences, hospitality, and commercial sectors. What challenges and opportunities do each of these respective categories present?
Ghoniem: Hospitality is interesting because you've really got to switch your marketing head-on. In addition to creating an awesome internal vibe that'll make people want to return again and again, you have to factor in subtle branding elements (tonal, textural, etc.) which also includes the all-important attention to entry points and a building's façade in general.
The space has to be highly practical for staff to circumnavigate the setting with ease, including practical kitchen access. The bonus is being able to visit the space and enjoy it post-completion whenever I want. Commercial spaces demand the same kind of attention, especially retail.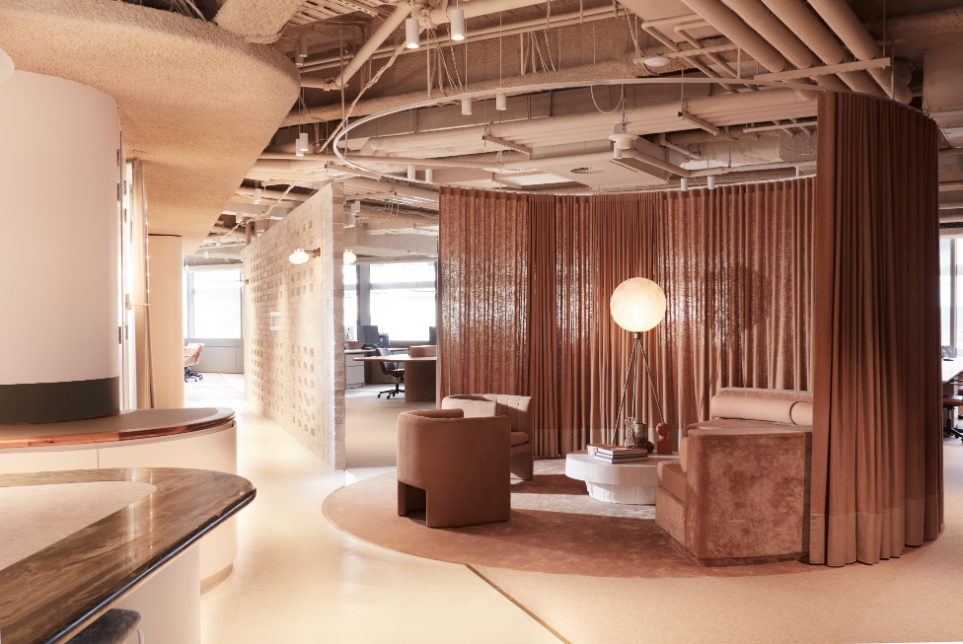 Ghoniem: Workplaces are interesting too as you really need to invest in what the offering is, how staff inter-relate and what component of the business relies on face-to-face encounters with clients.
The brief for my most recently completed workplace in Sydney's CBD was great – the corporate client wanted a hybrid office meets home comfort kind of feel, so I went for an open plan that riffed off James Bond set designs from the seventies. Carpet climbs up walls and seating, plus some subtle space-age themes make it really take off.
When it comes to residential projects, I really like to focus on how a client wants to feel in their new home rather than focusing on a fixed visual image. There's a lot more hand-holding as they usually like to get really involved in selections – from stone to new artwork, plus custom furniture designs. What results is a major team effort which is pretty rewarding when you get that 'hell yessss' response from them at handover.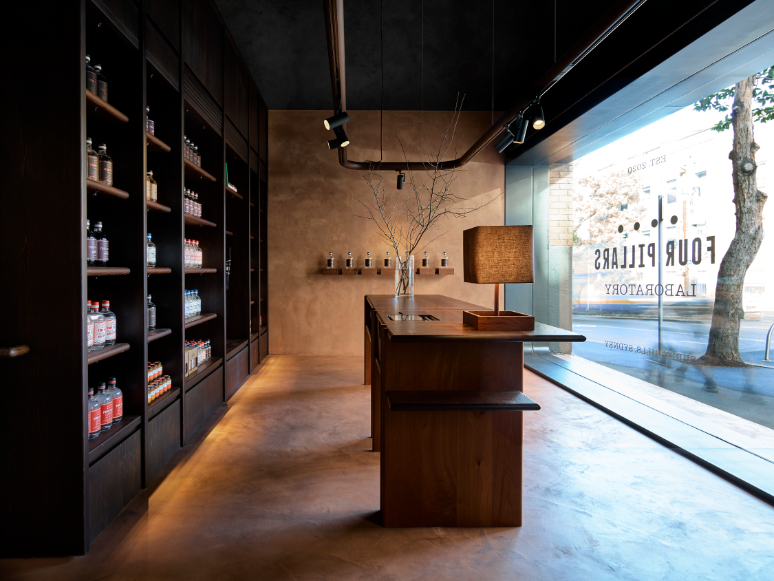 ADR: What's next? Can you share any upcoming or current projects you're working on?
Ghoniem: Cult's resurrected their Chairity event, which launched during Melbourne Design Week. 18 creatives across Oz (including YSG) have reinterpreted HAY's Result Chair designed in the '50s. They're all up for auction until 3 April with funds going to various charities. (see more here re. how to bid online and see the exhibit which also travels to Sydney: https://chairity.com.au)
In house, YSG projects include a ski chalet in Tignes, and city pad in Marseilles, a 3,000 square metre private residence in the Gulf region, a new architectural build in Bronte for my long time collaborator builder and good friend, several residences across Sydney and Melbourne, plus some additional Edition Roasters in Sydney's CBD and YSG's finally doing retail with Artedomus's new showroom in Melbourne.
Also working on some very exciting collaborations – stay tuned…some fun YSG designed and made furniture in the nix too which we are so excited to share!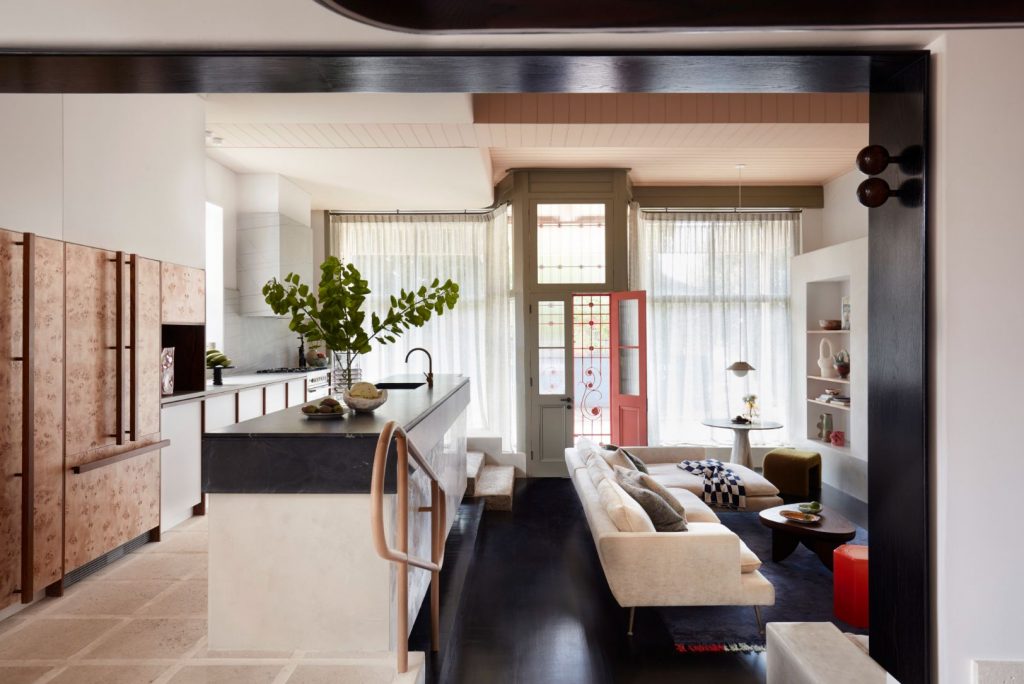 ADR: What advice do you have for designers who want to follow your path?
Ghoniem: Know that spaces can be truly transformative. They have the power to alter people's intentions, spirit and drive. If your spaces don't spur any of these emotions, then maybe design isn't your true calling. Interiors and psychology are very entwined.
Lead image: IDEA 2021 Designer of the Year YSG. Photography: Matthias Engesser/Narrative Post
Entries for IDEA 2022 are open now! Get yours in early for your chance to pick up your own trophy at next year's gala.