Inspired by honest materials intertwined by a refined sensibility of contemporary craftsmanship, Melbourne-based designer-maker Samuel Burns is an emerging creative to watch.
Establishing Sabu Studios in 2020, Burns has produced subtle and unobtrusive designs that delight and intrigue.
Earlier last month at the IDEA 2021 gala in Sydney, Burns was also announced the recipient for the Object – Furniture and Lighting – Rising award. His award-winning project was the Onu Floor Light, which "aims to bring a sense of the natural world into interior spaces through form and symbolism as if a glimmer of light between the trees."
To gather the finer details on Burns and his winning project, ADR caught up with the young designer to learn more.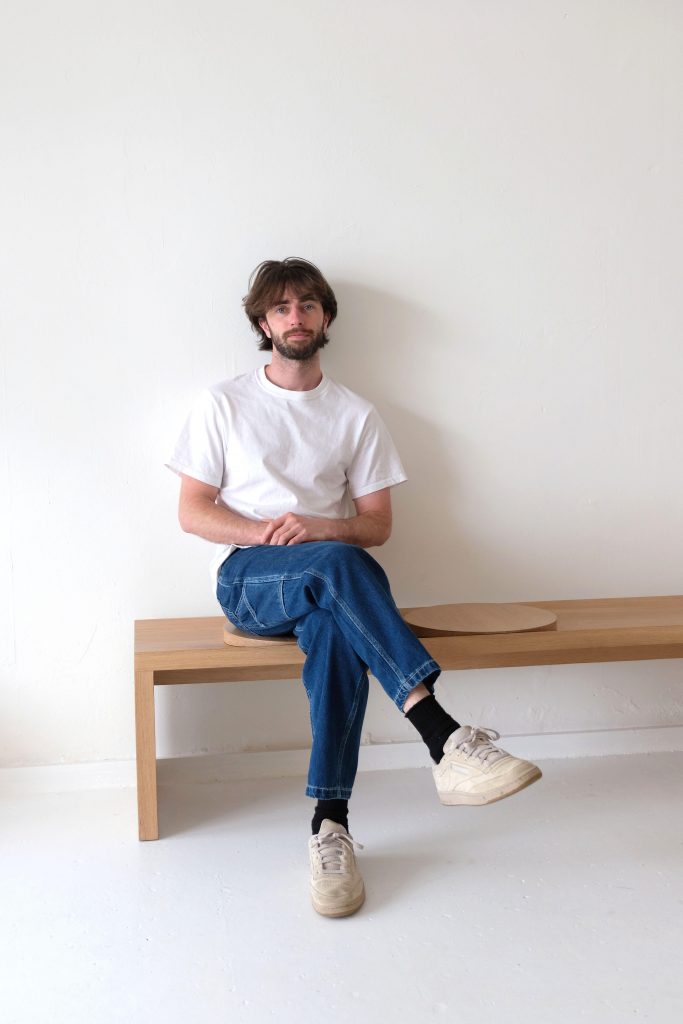 ADR: First off, tell us about yourself – how did you develop your love for design and establish your studio?
Samuel Burns: I have always had a keen interest in both art and design. After completing a Bachelor of Fine Art I went on to study Industrial Design in Melbourne, graduating in 2018. During my Industrial design studies, I undertook a workplace program with Alex Earl in Collingwood, in which I have been working there since.
I established Sabu Studio in 2020, and have been designing and making all the products from my studio in Coburg. I am wanting to develop both a range of products whilst also offering custom work and design, all products are handmade to order.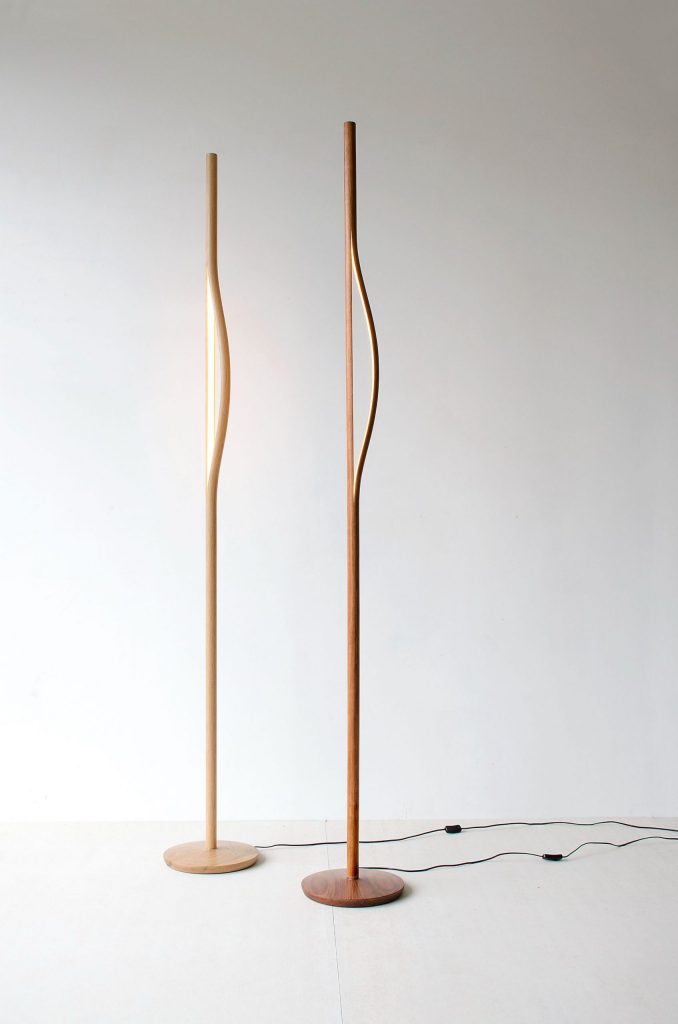 ADR: Can you share your design approach for Onu Floor Light. What inspired and facilitated this piece?
Burns: I often get inspiration at times I least expect. I am forever running around trying to scramble up a bit of paper and a pen when an idea comes to me at a random moment in time.
I also garner ideas through a process-based practice, through experimenting with materials and processes ideas and concepts are revealed. For the Onu Floor Light, I was experimenting with a timber bent lamination process.
My practice often draws inspiration from the natural world, this is demonstrated in this work, a glimmer of light between the trees. I was interested in the idea of a single length of timber spliced in half and opened up, its internal core emits light.
This design was completed in parallel with the Onu Pendant.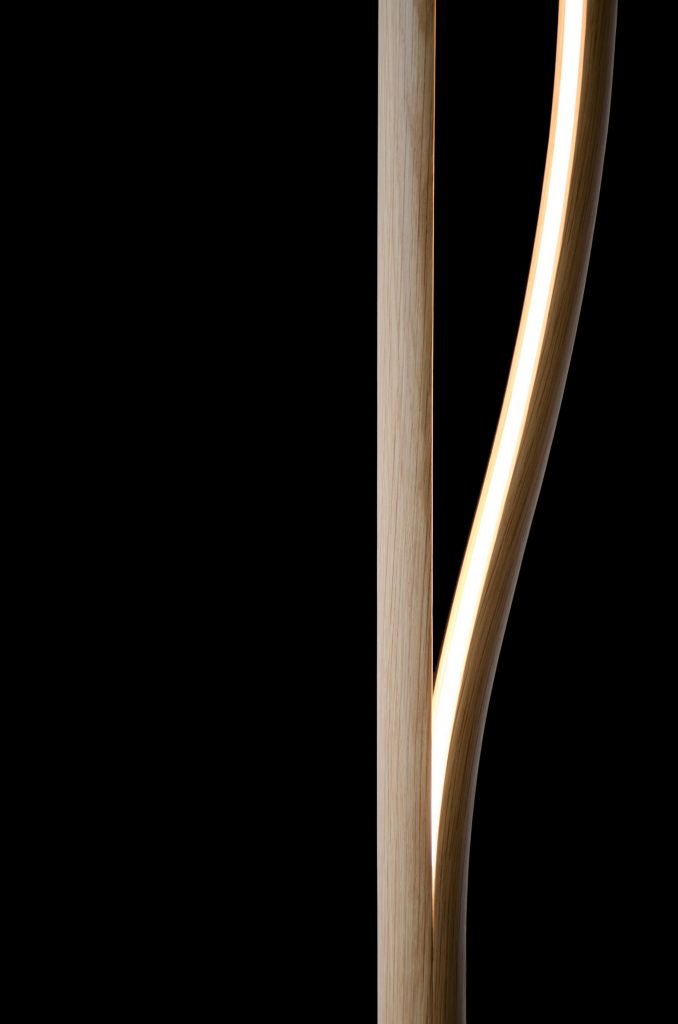 ADR: From conception to production, how long did it take you to get from A to B with Onu Floor Light?
Burns: This piece was a personal project for me, so I could develop it slowly in my own time. I progressed through various design iterations and prototypes to arrive at the resolved outcome.
There were a few obstacles to overcome throughout the fabrication, I didn't want any visible fixings to allow for a completely minimal paired back design.
Visually, from the outside, the Onu Floor Lamp is a very simple design, however internally there is hidden hardware and complex elements that allow the design to be the way it is.
ADR: How did it feel to win the Object – Furniture and Lighting – Rising award for IDEA 2021?
Burns: It was amazing to receive the Award. I have been following the IDEA Awards for some time now so it has been great to take part alongside such a great collection of both emerging and established Australian designers.
It also provides an opportunity to meet and build connections with other creatives and industry people, which is always beneficial to one's practice and business. It was great to get some recognition for my work, it meant a lot to me.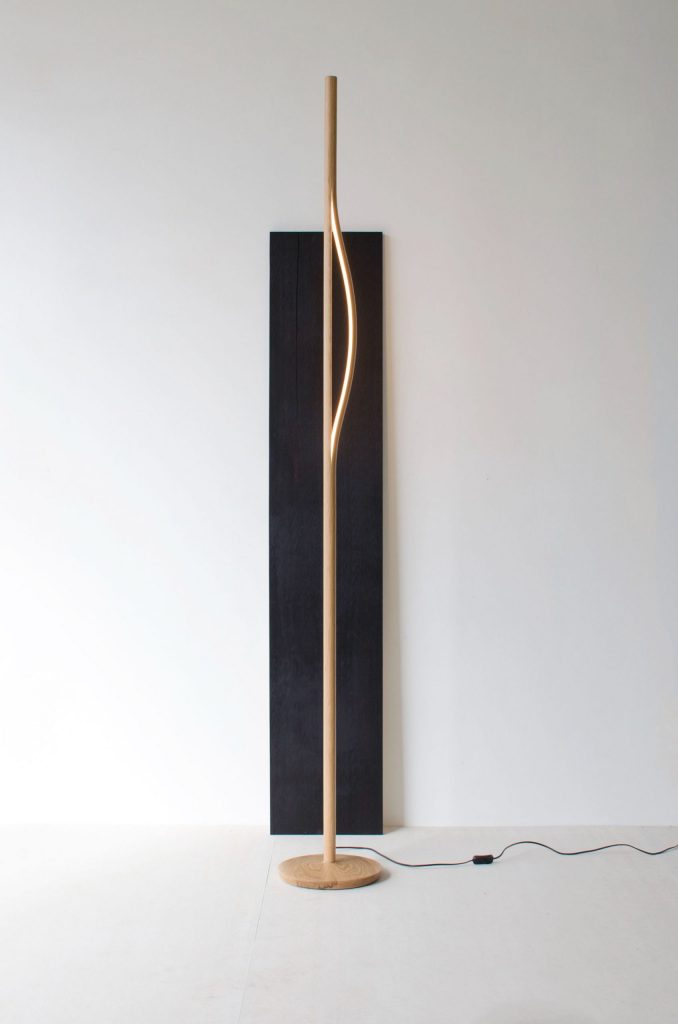 ADR: Who or what are some of your influences? What other designers, peers and creatives do you admire?
Burns: I draw upon the natural environment in my work, whether that be through form or symbolism, hoping to reflect upon specific aspects and introduce them into interior spaces.
My practice aims to demonstrate honesty to materials and a refined design aesthetic. Inherently, this aligns itself with both Scandinavian and Japanese design aesthetics.
ADR: What's next – can you share with us your vision, some of your goals and some of your current projects?
Burns: A long-term goal of mine is to have my own showroom and studio. I am currently working on a couple of residential lighting projects, these will keep me occupied for the next few months.
I am also working toward developing and releasing a new collection, hopefully, later in the year.
It is always a juggling act between completing orders/commissions whilst also finding the time to develop new design ideas and products.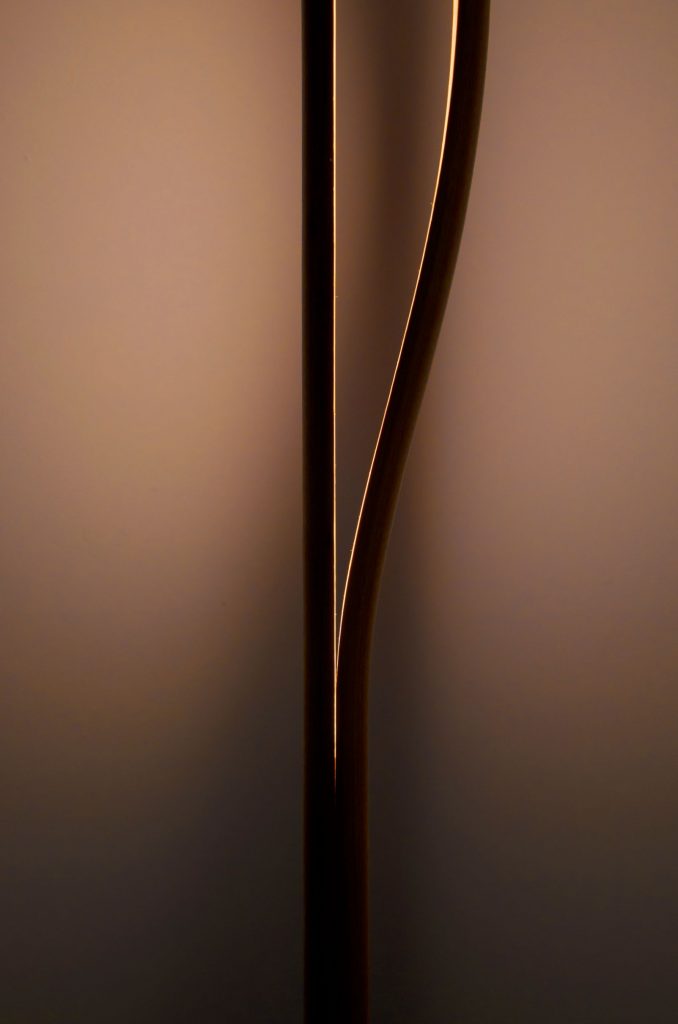 ADR: What advice would you give to emerging designers who want to follow your path?
Burns: Working for a designer/maker was a great learning experience, not only for developing and refining your skills but also for gaining knowledge about running a small business. It provides great insight as to how you may want to go about establishing your own practice/business.
Working in communal design studios is also a great way to begin, as you are working alongside other young designers and creatives. It is always beneficial to surround yourself with like-minded people, it provides a lot of inspiration, and there is also an opportunity for feedback and collaboration.
Photography by Sabu Studio.
Check out all the winners and amazing pics from the IDEA gala!