This drive for optimal consumption in tandem with optimal results is at the heart of Miele.
From day one, the core of the brand's product philosophy has been to manufacture to the highest quality and with a long service life, using premium-quality materials and sophisticated production methods. Where possible, those materials are also recyclable and, often, secondary raw materials.
With the latest technological innovations at its disposal, Miele has no plans to stop pushing the boundaries of sustainable design and manufacturing, as both a member of the UN sustainability organisation Global Compact and the publisher of a biennial sustainability report.
Never one to shy away from a frank discussion, Miele has teamed up with inside and Australian Design Review for this special series, inviting three Australian practices leading the way on sustainable design to share their thoughts on the most pressing environmental issues facing the industry today.
In the second of the series, ADR chats to Breathe principal and IDEA 2021 Sustainability judge Bonnie Herring.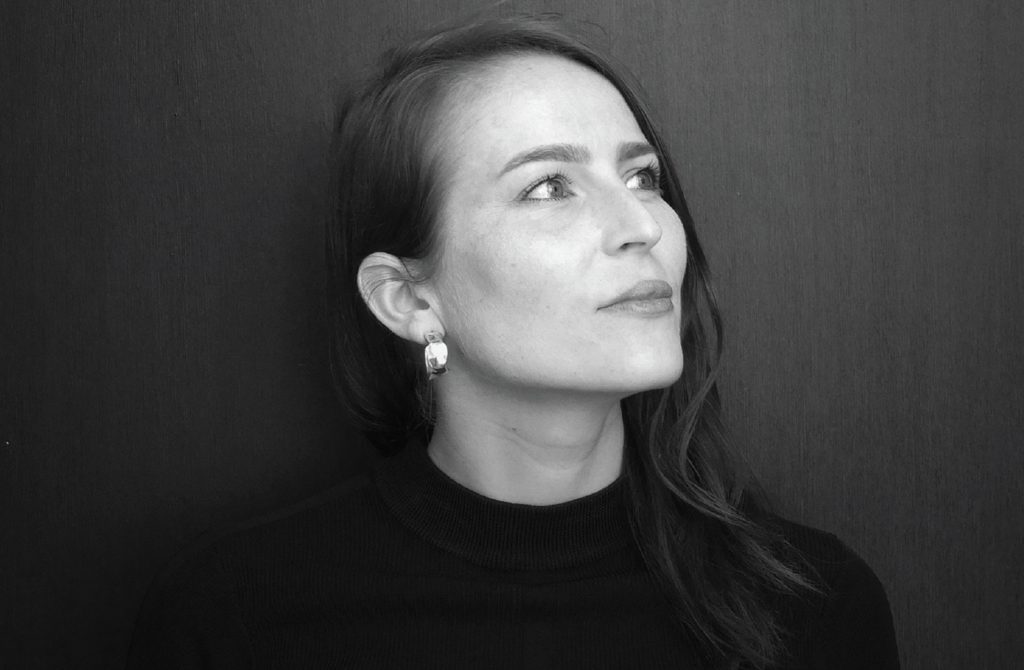 Can you tell us about some of the major sustainability initiatives Breathe is currently implementing in its own practice?
We are a carbon neutral practice, and as a founding signatory to Architects Declare, we helped lead the campaign to have other Australian architects commit to carbon neutrality by 2030.
Our office is powered by 100 per cent renewable energy, and operates in a building with a photovoltaic array and energy storage.
We also purchase carbon credits to offset our business' carbon footprint, and those of our projects. Breathe targets zero waste, and offers composting and recycling facilities. All catering is vegan and cruelty-free.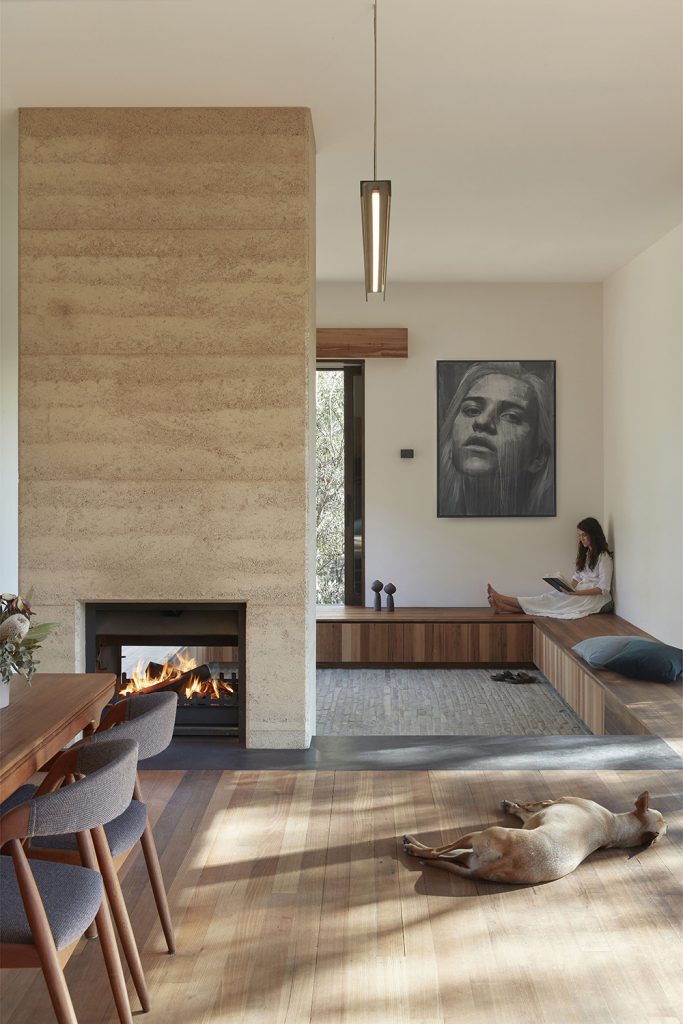 What three things should architects and designers be doing right now to ensure their projects are more sustainable?
Right now the greatest environmental impact of our projects is how we power them. Electrification of our buildings is an essential first step to get us on track to achieving net-zero carbon by 2050, and limiting the global overshoot of 1.5°C.
This means embracing the highly efficient, controlled heat of induction cooking and delivering hot water, heating and cooling without fossil fuels.
Secondly, through passive design, a considered thermal envelope, efficient systems, appliances and lighting, we can reduce the amount of power we need to keep our internal environments comfortable.
To close the loop on operational carbon reduction, the third and last piece of this net-zero puzzle is to work with your clients to sign up to 100 per cent renewable greenpower.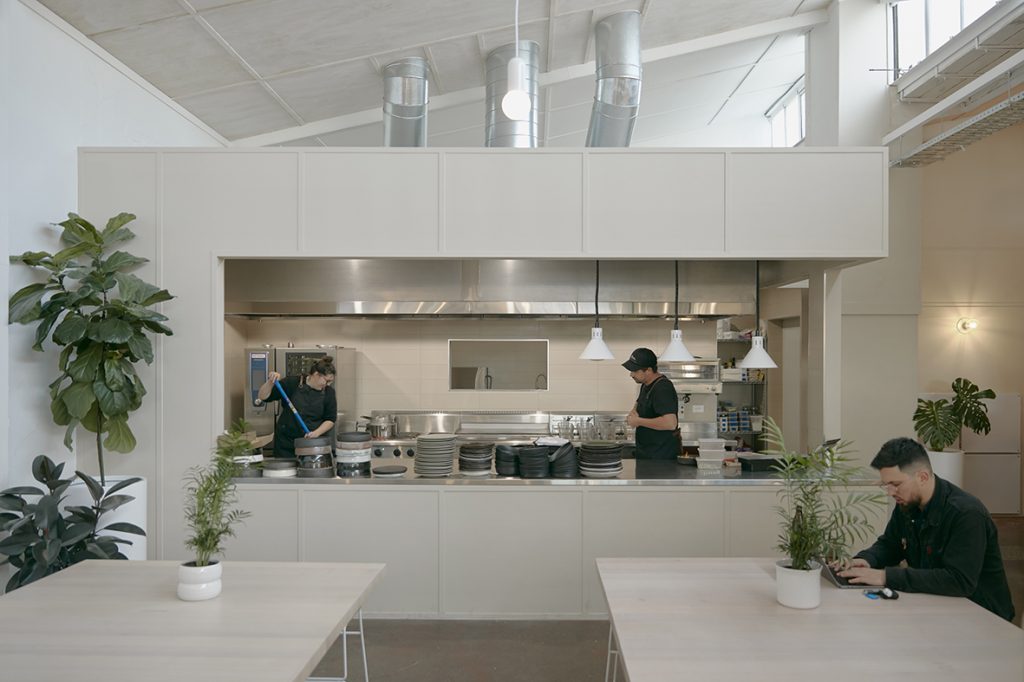 What can architects and designers do to ensure their own studios and practices are more sustainable?
Undertake a carbon audit and switch to 100 per cent renewable greenpower.
Work with your team to make more considered choices and offsets for around the impact of expenses, travel and waste.
If I can expand with a second step, it would be to form a strong position about the sustainability of the projects you embark on. Given the unequivocal urgency of climate action, we need to harness design as a force for good and build our way toward a more viable future.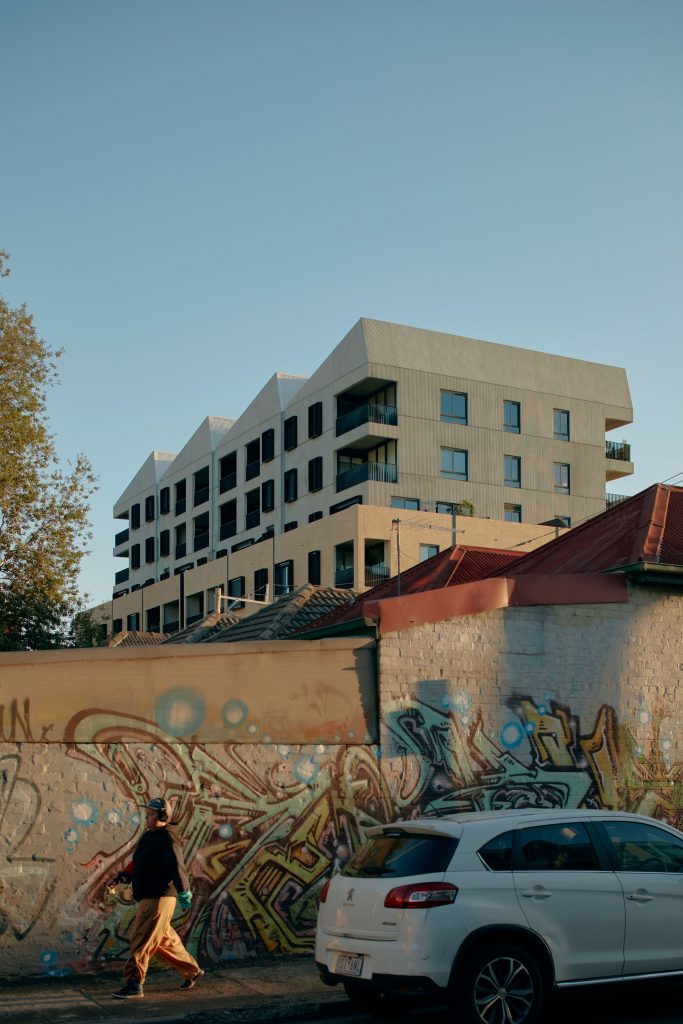 What sustainability questions should architects be asking their suppliers?
The provision of Chain of Custody and environmental certifications helps to determine product performance and impact, but we can delve further to promote decarbonisation of the supply chain, improved environmental and human health by asking:
Is the supplier offering products that come from carbon neutral companies?
Is the material renewable, recycled, and or recyclable?
Is it ethically sourced?
Does it have any harmful effects on human health?
Does the manufacture or installation involve significant waste or frequent maintenance?
One of our mantras at Breathe is: 'If you don't need it – take it out'.
Meaning that every component ought to serve multiple purposes – not just for aesthetics. So for us, the first question when selecting any material is do we need it at all?'
Photography: Tom Ross.
This article is part of ADR's sustainability series and originally ran in inside magazine. Grab a copy on newsstands now or online from the ADR store.
Earlier in the month, we spoke to Fender Katsalidis principal Chris Johnson. We also spoke to Herring about her role as IDEA's inaugural Sustainability judge.
Twenty-five projects have been shortlisted for the Sustainability Award for IDEA 2021. See all the finalists here. Winners are set to be revealed at the IDEA gala in Sydney in late February, so be sure to stay tuned for more updates about the event!