Möeckernkiez was to be Berlin's biggest contemporary housing cooperative, with 464 apartments in total and a particular emphasis on barrier-free design. In 2007 the project's initiators circulated a provocative flyer in the neighbourhood, asking, 'anonymous investors or us?' The kernel of an idea quickly drew interest and financial commitments from members and a piece of prime real estate, adjacent to Berlin's Gleisdreieck Park, was secured. Sadly, idealism seems to have been undone by poor management, inaccurate cost-estimates and the unfathomable decision to start constructing four buildings at once before financing was approved. For every success story, there's a cautionary tale – good intentions are not enough. The specifics of organisational, financing, management structures – and scale – matter.
The fate of Möeckernkiez also points indirectly to the petering out of the self-organised housing boom. Soaring investor interest and construction costs have made such projects harder and more expensive to initiate. Project manager and facilitator, Winfried Härtel, a relative old hand at steering aspiring co-housing groups, affirms this point. He penned a reflection in 2007 titled Why Berlin loves co-housing projects, but eight years on, says "Co-housing doesn't really have any friends in Berlin right now". Government support is also elsewhere, focused on delivering new social housing dwellings through its public housing providers. Nonetheless, Berlin is equipped with a few advantages, not least of which is a wide acceptance of self-organised approaches, and professionals with the skills to deliver them. The existence of 'friendly' German development banks, such as the GLS Bank and Umweltbank Nürnberg, as well as foundations with funds available to invest in social-interest projects, is also a significant headstart. In the absence of these factors, Australia could benefit from state-based programs, similar to the Netzwerk Agentur, to promote and facilitate alternatives and provide expert legal, organisational and financing advice, ideally incorporating overseas expertise.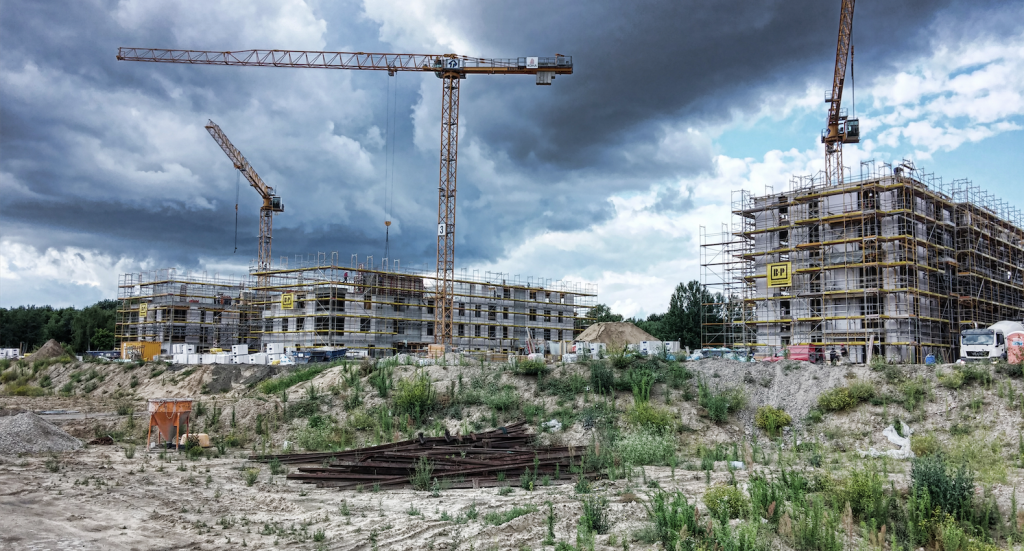 In some ways, the conditions that are making it harder to do self-organised housing in Berlin are the most important lessons for would-be proponents in Australia. One major issue is diminishing access to land. Both Stein and Härtel maintain that the granting of an "option" on land, giving a group time to develop a design, gather members and arrange financing (with the added assurance for the bank that the land does not have to be purchased until all else is resolved) is among the most secure starting points for a pilot project. Stein's next hybrid development will occur on church- owned land, where an inheritable 99-year lease agreement is in place. Härtel advocates a policy mandate, where 30 percent of publicly owned land would be set aside for self-organised housing projects, to be sold not to the highest bidder, but to the strongest concept, including provisions for low-income or social housing. While 30 percent might seem an unrealistic target in Australia, it's worth noting that the Senate Inquiry recommendation concerning public land's potential for affordable housing, was among the few to be accepted by the Federal Government.
Recent University of Melbourne research into family housing in central Melbourne recommends similar measures, referring to special land development arrangements that already exist in cities in the US and Canada. Perhaps the biggest challenge is to move beyond an understanding of housing as purely an investment chip. In addition to state-funded agencies, an independent coalition, uniting seemingly disparate initiatives (such as those in the Cohousing Australia fold, as well as shared equity programs), with the Nightingale group, could support and lobby for alternative housing models. Berlin offers no single solution, but rather a spectrum of approaches, only a tiny glimpse of which can be offered here.
To borrow urban theorist Peter Marcuse's recent description of land trusts, alternative models like the Nightingale are "a tool, not themselves a goal". Collaborative development and shared spaces are admirable aims, with real potential for realising different ways of living together. But their broader impact on equitable access to quality and secure housing can just as easily be negligible. Many and varied tools are needed, including advocacy for action at a structural level, without which, we are nowhere near a revolution. We should, by all means, embrace alternatives. But let's consider too their limitations, look to fill in the gaps and raise the bar higher.