When designing the new Viktoria & Woods store in Sydney, GOLDEN set out to mimic the movement of the Australian clothing brand's textiles.
"In keeping with the Viktoria & Woods philosophy, enduring design is enriched by natural materials and carefully sourced, locally produced furnishings," GOLDEN tells ADR.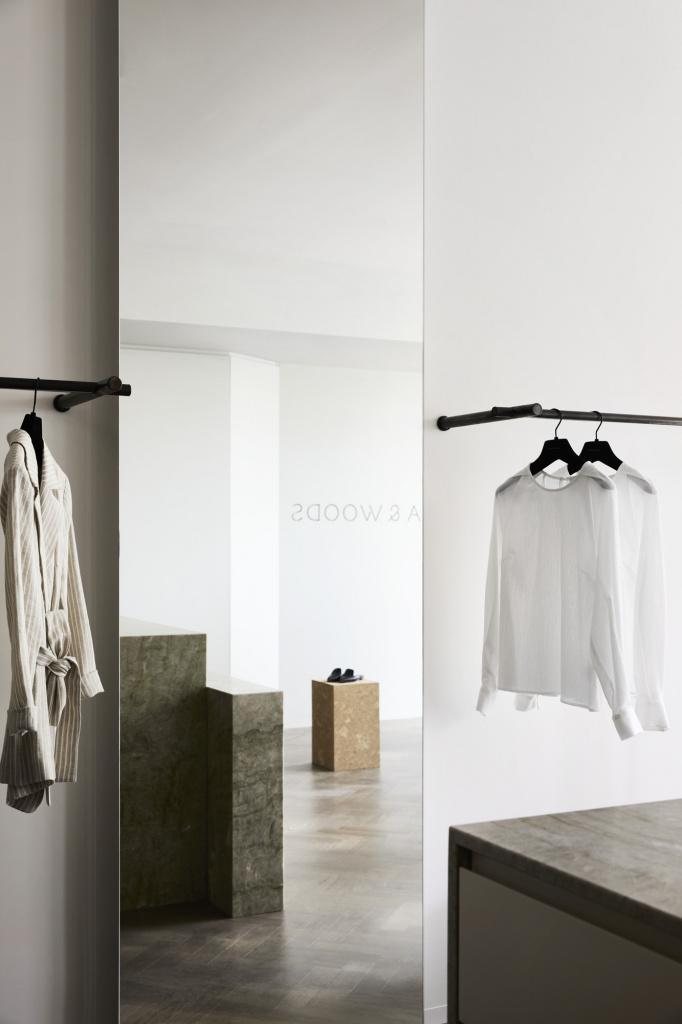 The all-white shop is inspired by "architectural gallery spaces" and is located in the Sydney suburb of Mosman, in "harmony with the intimacy of its village streetscape location and the surrounding harbour side views".
GOLDEN rendered the walls with a fine grade grit to provide "an arresting canvas on which to project emotive content in the forefront of the boutique".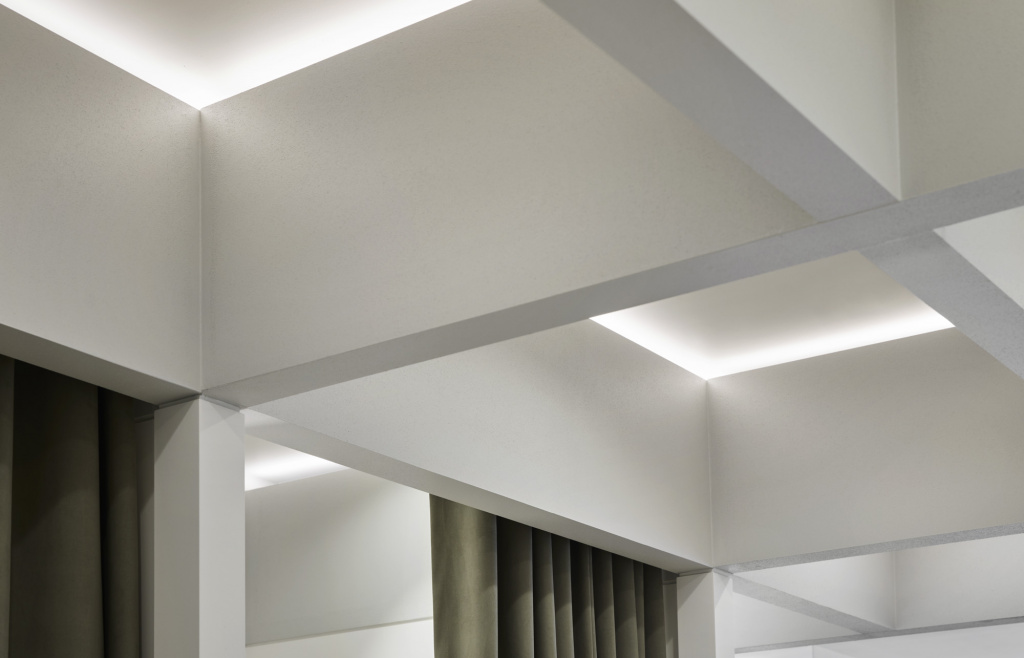 A coffered ceiling in the back draws the eye, while exaggerated geometric forms feature recessed lighting, casting shadow and light.
"Angular lines and curved fluidity are highlighted with a variation in textural elements against a recessive colour palette," says the studio.
"Stone, wool and jute come together to evoke an understated sophistication – quintessentially Sydney."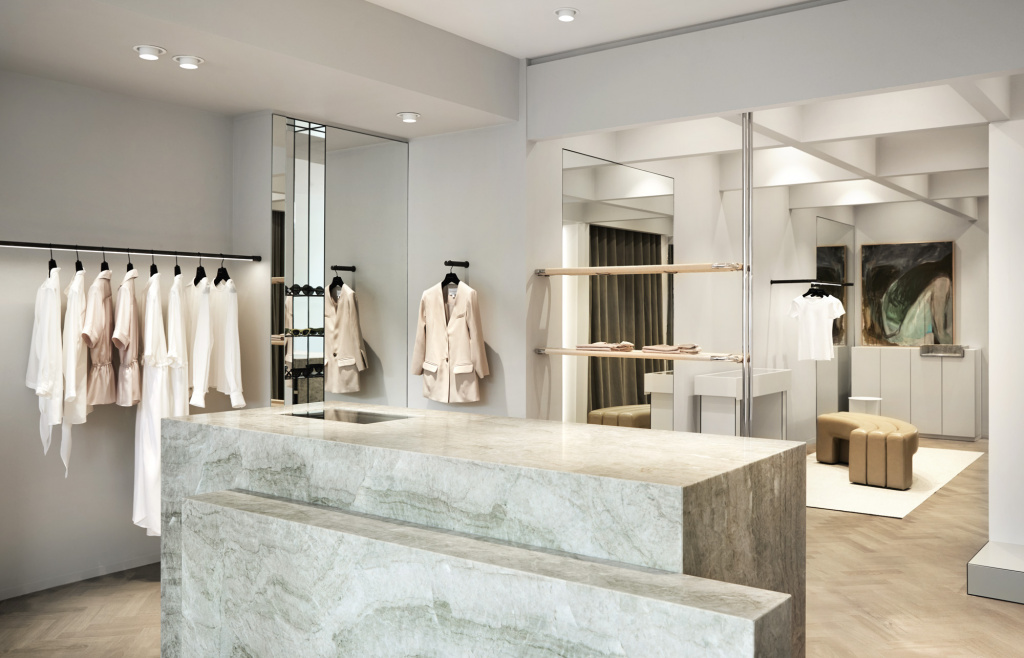 At the centre of the shop is a G-Lux quartzite sales counter in pale green. Behind it, custom James Howe shelving is inspired by ceiling trusses in Woolloomooloo's Finger Wharf building.
Paying homage to Howe's 'Rushcutters Bench', each shelf was hand-woven in Adelaide using traditional Danish paper cord techniques.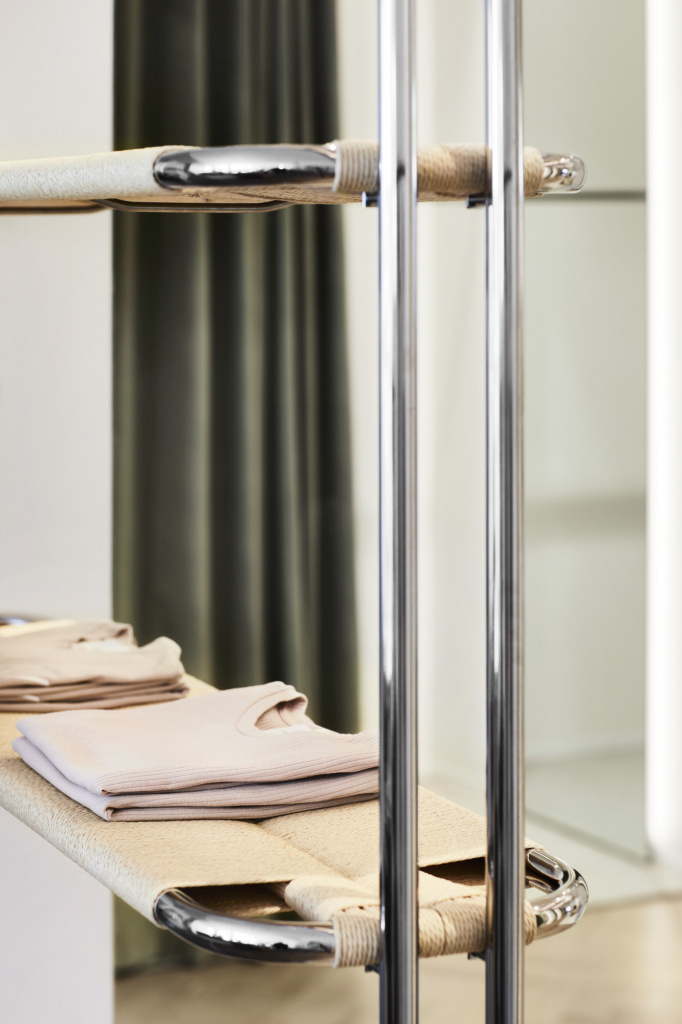 "We've long been admirers of Viktoria & Woods and were thrilled when they approached us to design a series of David Jones concessions," adds the studio's co-directors Kylie Dorotic and Alicia McKimm.
"Our brief was to create a space that was the physical manifestation of the brand — to elevate the in-store experience with a design that took customers on a journey."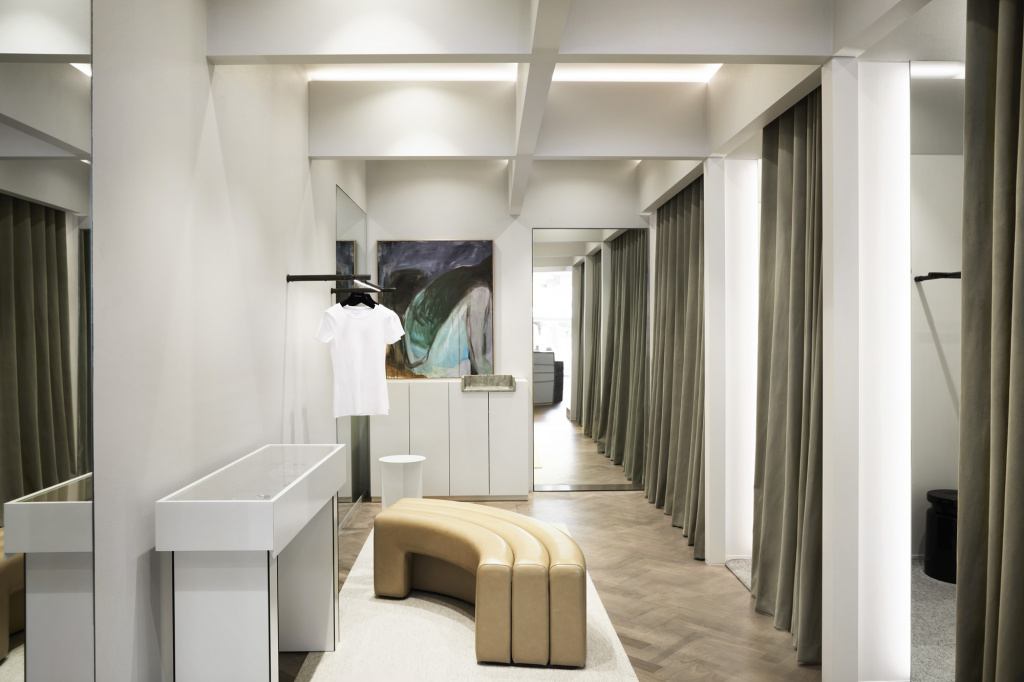 At the back of the shop, change rooms are draped with ecofriendly mock suede curtains on blackened steel.
Woollen looped carpet with a secondary jute woven backing is paired with plush upholstery in a buttery leather.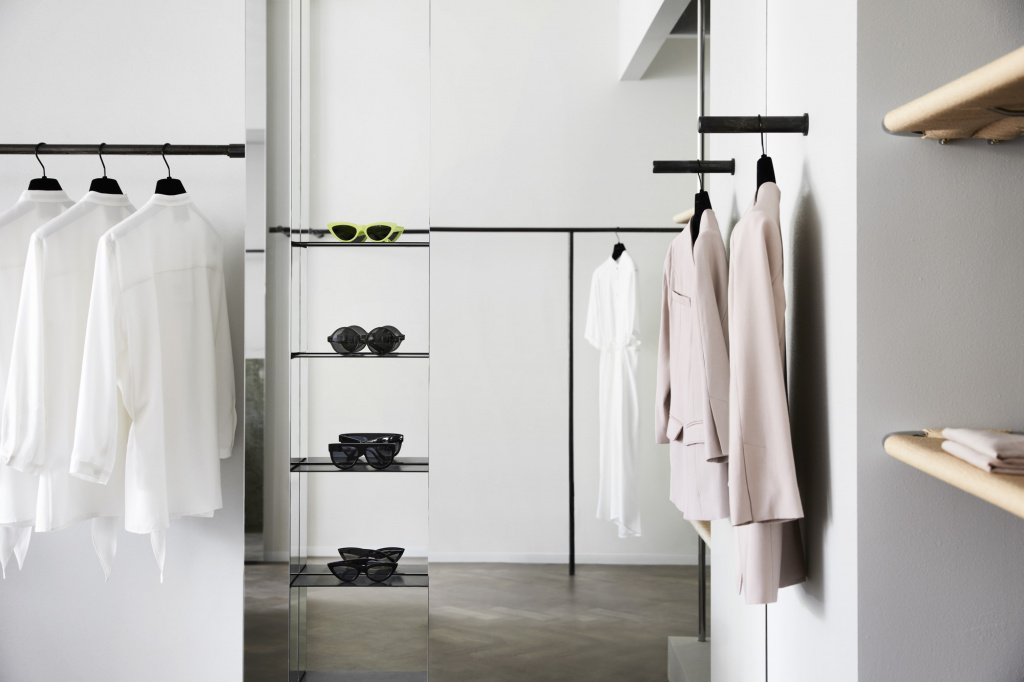 The accessory display has custom cork plinths topped with unfilled silver travertine with the "natural ochre hues and the subtle movement of the latter's characteristic veining working in harmony".
The curve of a nearby table top is echoed in the leather seating in the change rooms, while the sharp lines of its legs can be seen in the angular forms of the front desk and ceiling.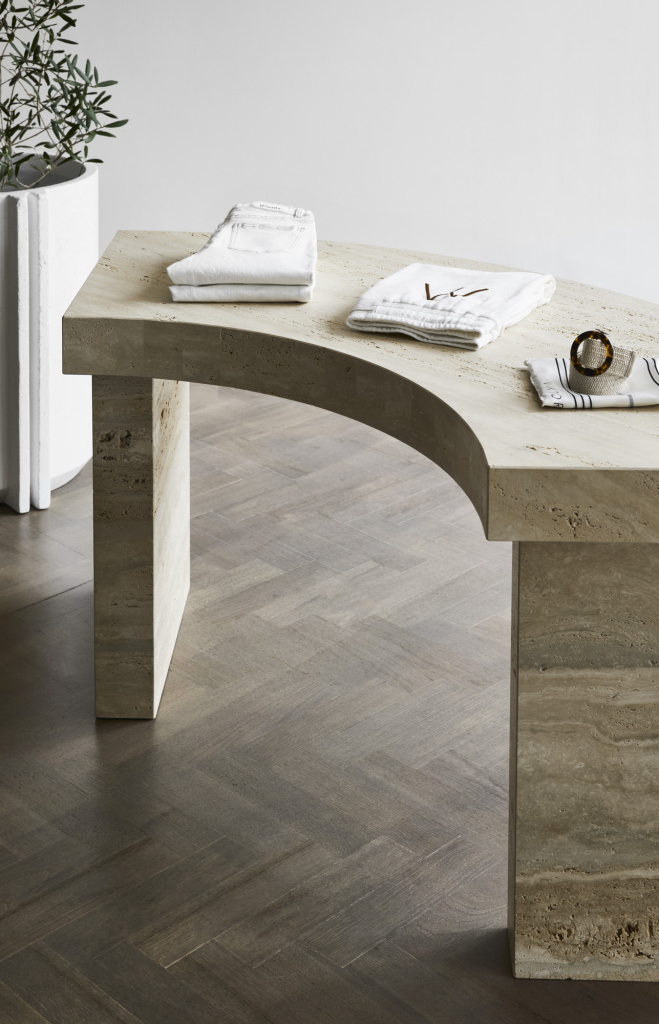 "We share many principles with the brand, which influenced our approach. Our design narrative focused on its effortless wardrobe staples, sustainable textiles and laidback modern feel," concludes Dorotic and McKimm.
Founded in Melbourne, GOLDEN is also behind this recent Australiana-inspired South Melbourne restaurant.
The studio's Viktoria & Woods Mosman store was featured in the latest edition of inside magazine, in stores now.
Photography: Sharyn Cairns.