GOLDEN's reductionist approach to expressive interiors demonstrates an intuitive understanding of the impact physical environments have on our well-being, earning the studio a much deserved spot as a finalist in the IDEA 2020 Designer of the Year category.
Raised in the SJB school of interior design under the inimitable Andrew Parr, directors Kylie Dorotic and Alicia McKimm founded the studio in Melbourne, and recently welcomed Daniel Stellini to join them at the helm as studio director.
Designing for residential, hospitality and workplace projects, GOLDEN has a body of work unified by a desire to contribute to a better quality of life. Here are five standout examples from its portfolio.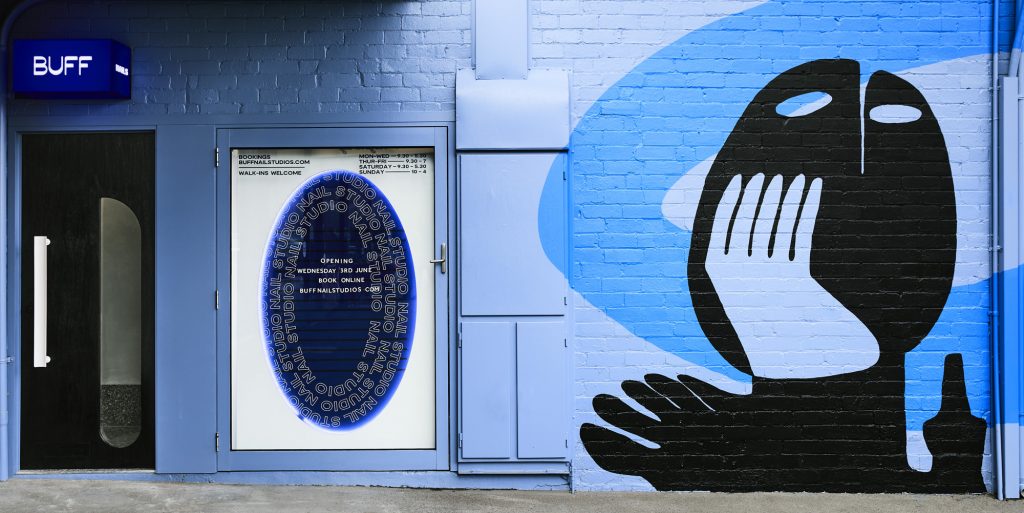 Buff Nails Studios
Shortlisted in the IDEA 2020 Retail category.
In the inner city suburb of Brighton, behind a pale blue door on Church Street, down a discreet hallway is a subterranean sanctuary that meets both hygiene and design requirements with its polished plaster walls and graphic floor tiles with returned skirtings.
To finish the space, GOLDEN selected plum coloured manicure chairs paired with hard-wearing micro-suede pedicure chairs in a blue that touches on the colour tones used on the front door.
Read more about Buff Nail Studios.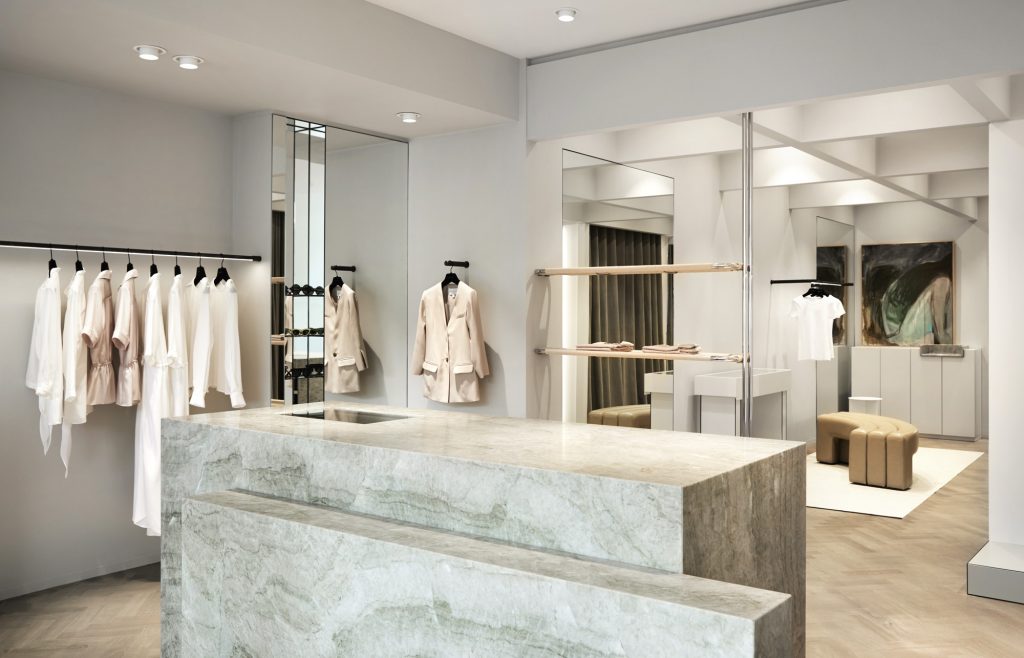 Viktoria & Woods Mosman
When designing the new Viktoria & Woods store in Sydney, GOLDEN set out to mimic the movement of the Australian clothing brand's textiles.
Enduring design is enriched by natural materials and carefully sourced, locally produced furnishings in this all-white shop inspired by architectural gallery spaces. Our favourite feature? The G-Lux quartzite sales counter in pale green.
Read more about the Viktoria & Woods Mosman store.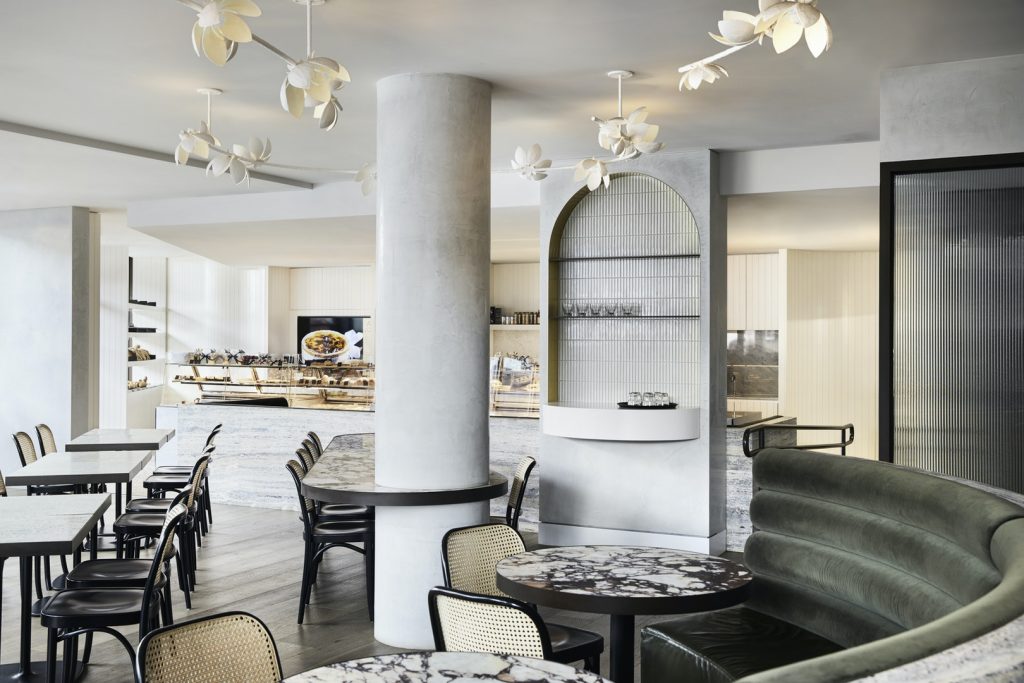 Laurent Kew
Shortlisted in the IDEA 2020 Hospitality category.
With inspiration drawn from the art of patisserie, Laurent Kew celebrates the iconic Melbourne bakery's 25 year of service. A layered design palette nods to sister sites also designed by GOLDEN while evoking a Parisian sophistication reflective of site and context.
Classic design, luxurious materiality and custom ambient lighting is enriched with playful, yet refined detail, tactile finishes and curved form representing pastry folds and layers.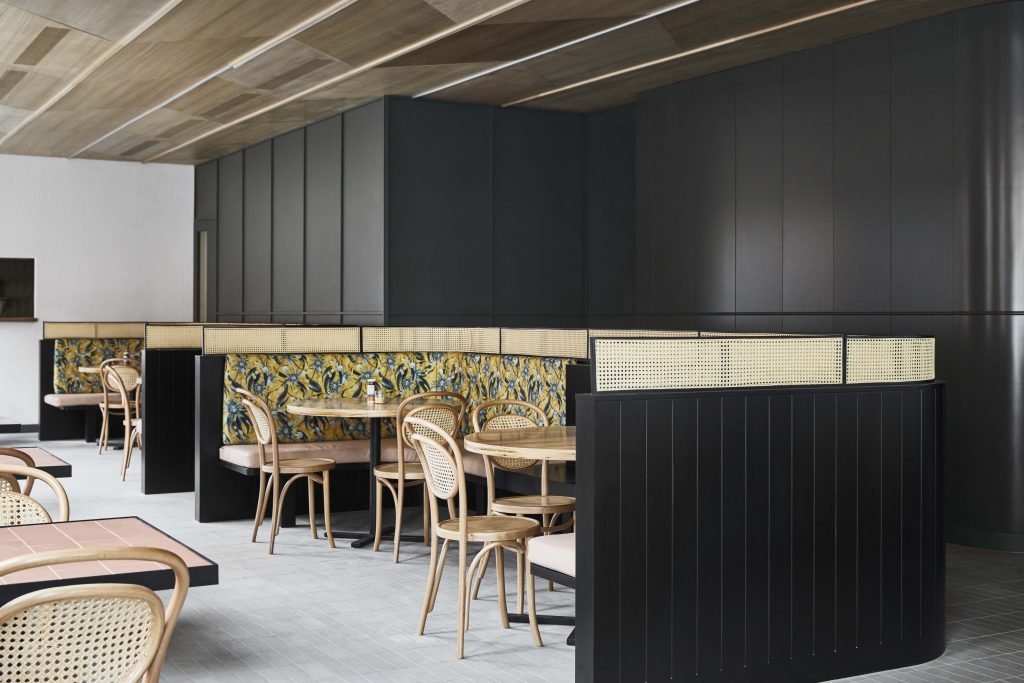 Nine Yards restaurant
A colour palette drawn from native flora and terrain helps channel Australiana nostalgia inside this South Melbourne restaurant.
The focal point is the upholstery, which is a custom-printed Australiana floral pattern in iconic green and gold tones. It's by Melbourne-based designer Louise Jones and is paired with stained Tasmanian oak veneer and banquettes crowned by curved ebonized timber and rattan.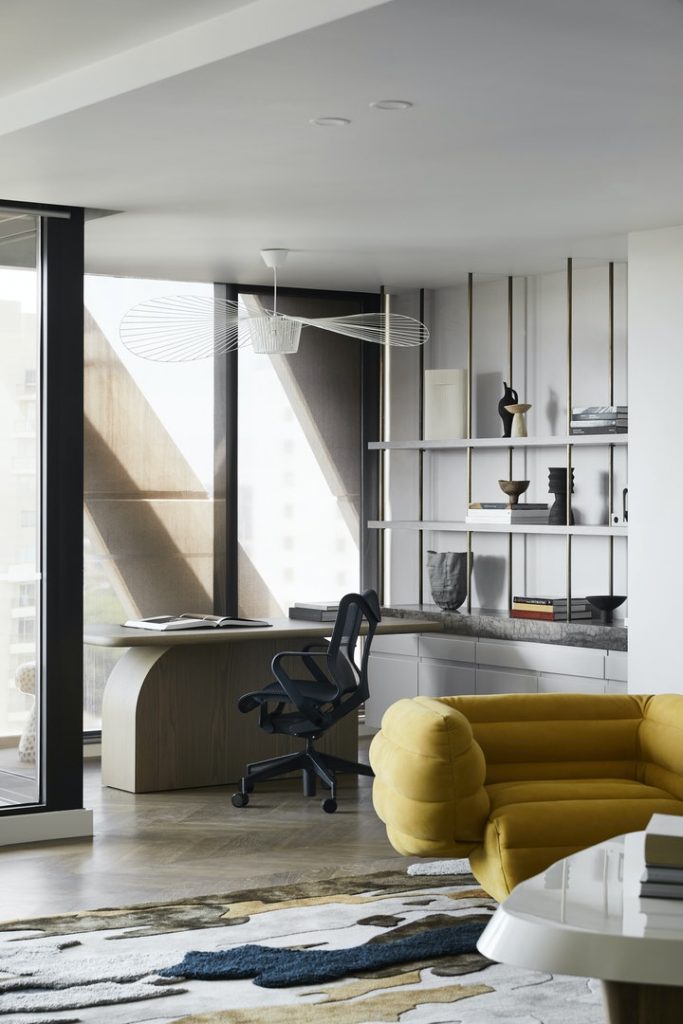 Lake View Penthouse
Shortlisted in the IDEA 2020 Residential Single category.
Making the most of Melbourne's cityscape for a family looking to migrate from coastal living to urban life, Golden has transformed Lake View Penthouse from an uninspired amalgamation to a home in the sky.
Rich tones, textural variation and high-end materiality, marries natural stone and reflective finishes to mirror the urban locale.
Read more about Lake View Penthouse.
Photography: Sharyn Cairns.
Find out who else made the list of finalists for Designer of Year as we count down to the IDEA 2020 gala.