In its third store for Australian clothing brand Viktoria & Woods, GOLDEN has created a "minimal and restrained" interior that acts as a "calming contrast" to its surroundings.
The Melbourne studio and IDEA 2020 Designer of the Year finalist fitted out the store with blush-coloured rendered walls and a concrete floor imbued with natural texture and tonal variation for a "warm and calm aesthetic".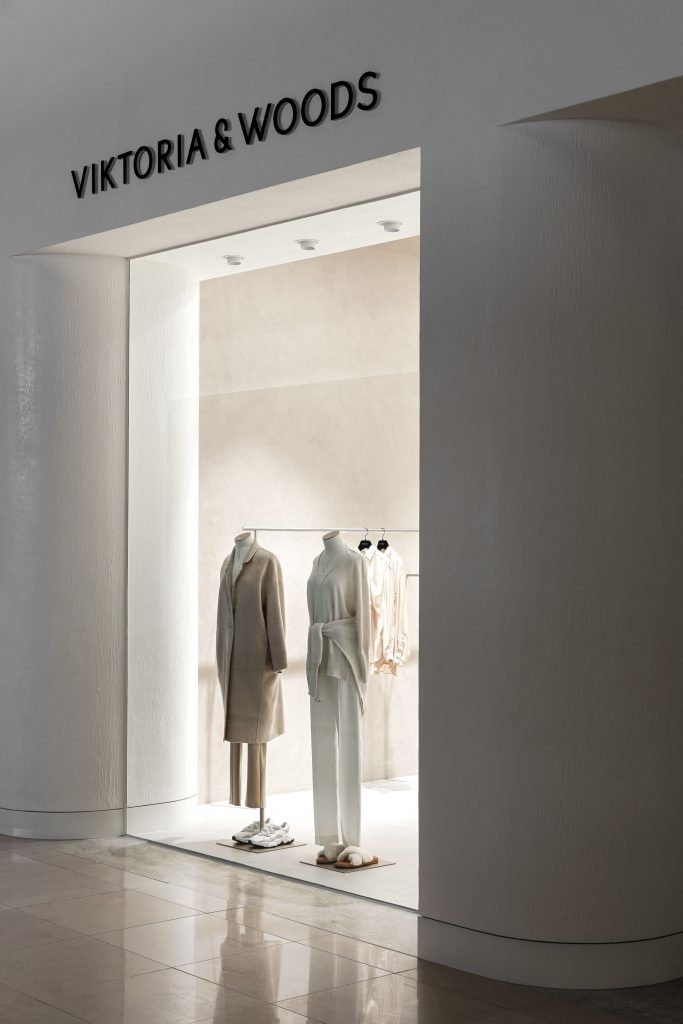 "Conveying the essence of the Viktoria & Woods ethos, the interior concentrates on simplicity and minimalism in the layout and joinery, offering a modern, textural, luxurious feel through its material palette," explains GOLDEN.
The new store is located in the International couture arcade of the Chadstone Shopping Centre in Melbourne's south east.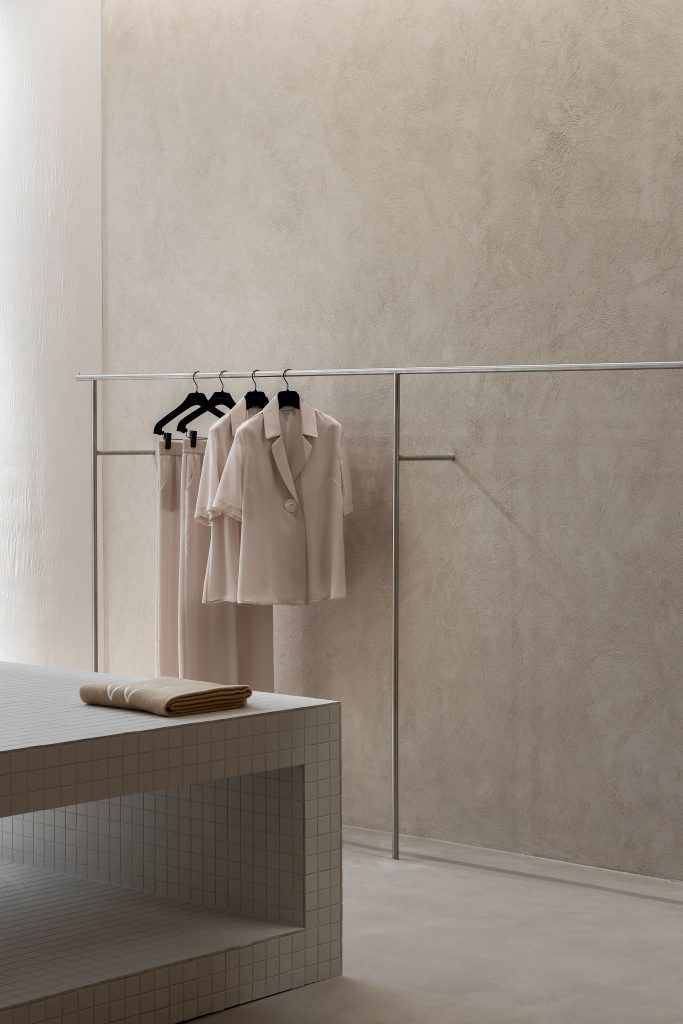 Designers emulated the spatial cues used by the other Australian and international brands in this part of the shopping centre, creating an "open and transparent" shopfront with a clear panorama through the store.
"The openness and control of the spatial composition allows for fluid movement," says GOLDEN.
"A strong sense of symmetry guides the customer's journey through the store and frames the styling suite at the rear as a focal point."
Maintaining the maximum height of the store windows, entrance and ceiling, GOLDEN introduced curves to "soften" the arrival area, while the white stucco wall finish on the exterior facade is designed to "subtly glow" in the natural light of a nearby atrium.
Inside, clothing is displayed on rails illuminated by concealed, recessed lighting like "objects of art" in a "nod to European ateliers".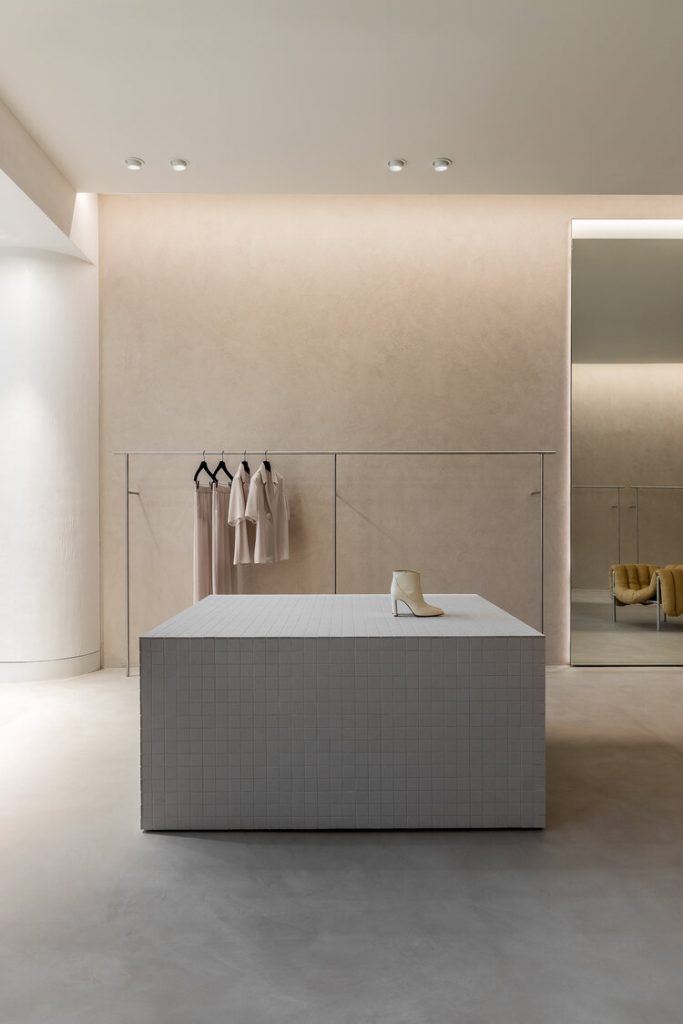 Elsewhere in the store, shoes and accessories are arranged on Nestos grey and tan marble shelving and a product table tiled with white handcrafted Japanese INAX mosaics.
"All joinery is functional and beautiful with nothing superfluous or over-designed," says GOLDEN.
"Custom design pieces through the store reflect Viktoria & Woods' love of art and design and commitment to its Melbourne roots."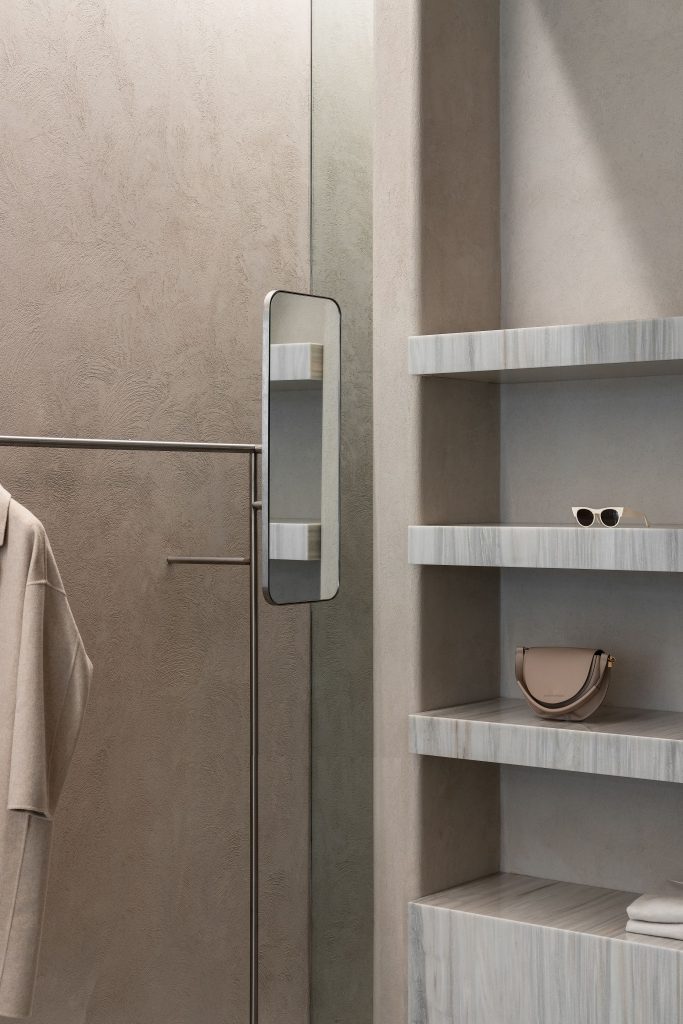 To this effect, GOLDEN has included custom handwoven stools by James Howe to match his Rushcutter Bench in the change rooms, where soft, lightweight olive curtains mimic suede in a more sustainable material.
Another piece by Lucy Montgomery hangs in the styling suite. Inspired by the terrace of the Le Sirenuse hotel in Positano, Italy, the mirror's "soft curves and fluid form" are paired with sustainably sourced Mongolian goat hair carpeting.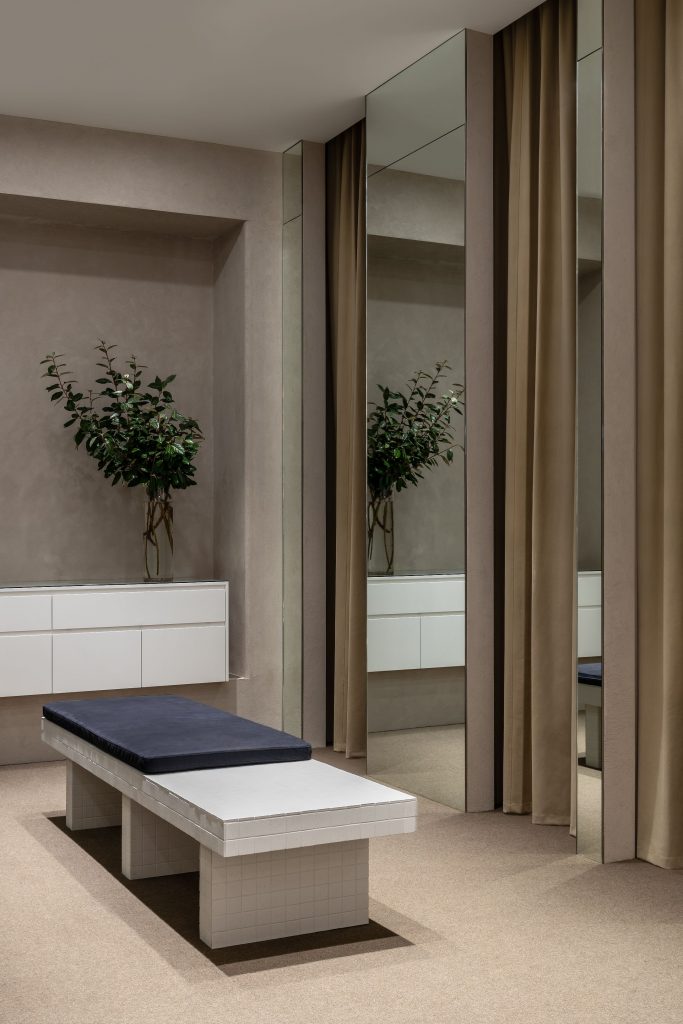 Completing the new store is a point-of-sale counter in quartzite.
"Sitting in the centre of the space, it purposefully faces sideway to be more welcoming and subtle," concludes GOLDEN.
"And its slight green hues have an incredible luminosity."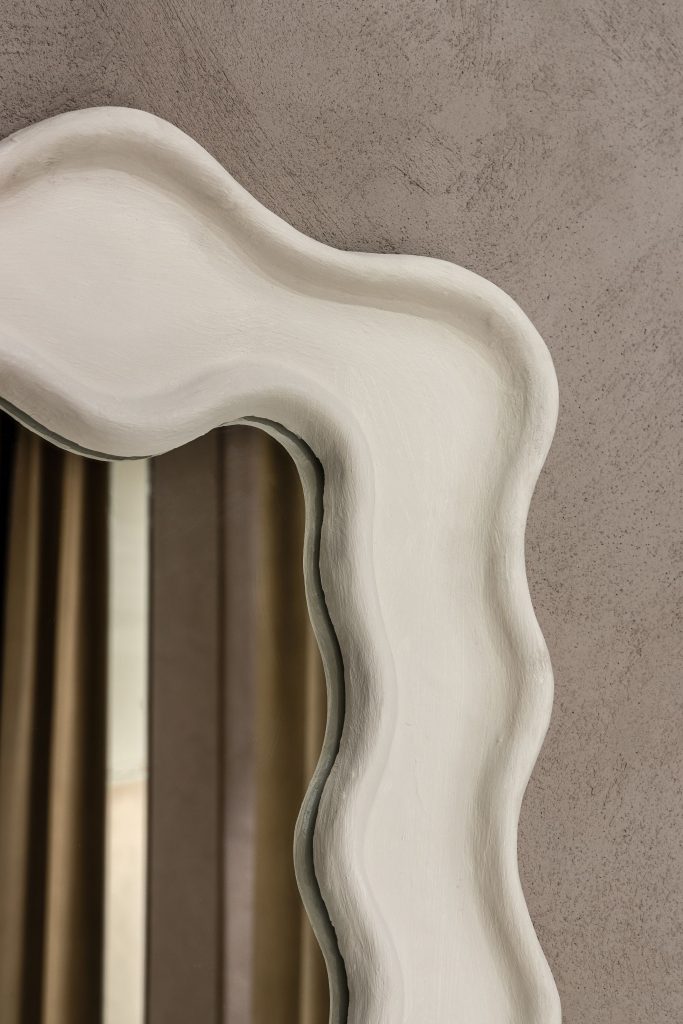 Photography: Timothy Kaye.
Raised in the SJB school of interior design under the inimitable Andrew Parr, directors Kylie Dorotic and Alicia McKimm founded GOLDEN in Melbourne.
The duo is behind Viktoria & Woods' Mosman store from 2020 and Buff Nail Studios in the inner city suburb of Brighton, which won the IDEA 2020 Retail award.