Brass accents dominate in Brighton Residence by Melbourne studio GOLDEN with impactful finishing touches from Pittella's TURA Collection.
Evoking both transcendent experience and familial comfort, GOLDEN's latest project is a highly personalised "landmark home" ready to entertain.
Pairing unconventional angles with a rounded form, the interior harnesses a "rich patine" of robust, organic surfaces and layered tactility.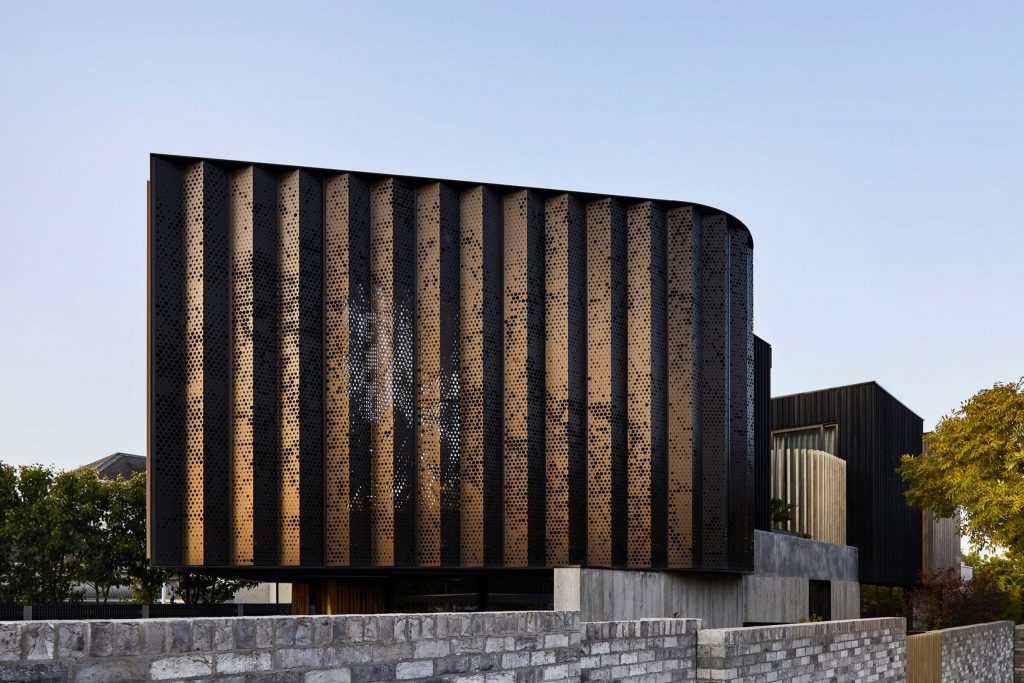 Emboldened by a client looking for the spectacular, GOLDEN enriched Brighton Residence with tactile bathroom, door and joinery fittings supplied by luxury Italian door and bathroom manufacturer Pittella.
Immediately upon entrance, guests are greeted by the Pittella TURA Door handle, which adorns the large pivot entrance door leading into the luxurious lobby.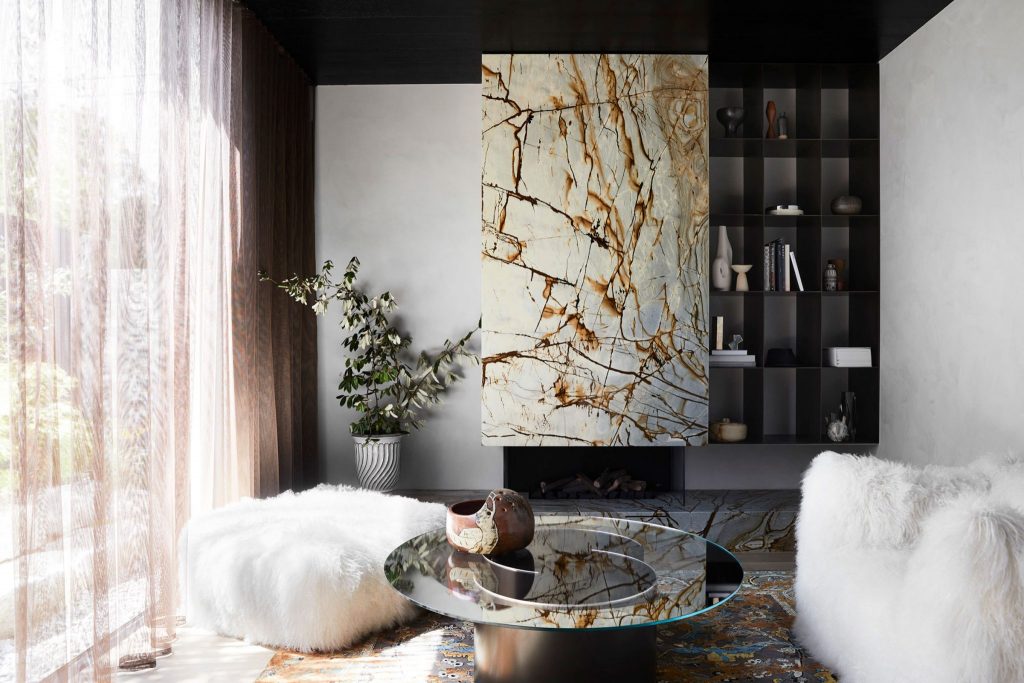 Inside, Pittella's antique brass accents are pared with exposed concrete panels and French Oak flooring underfoot.
GOLDEN directors Kylie Dorotic and Alicia Mckimm tell ADR they chose TURA for its "classic design and functionality.
"The collection has a beautiful balance of texture and form that complemented the layered finishes of the home," they say.
"Consistent in finish, in this instance, Antique Brass, it contributed to our detailed approach and offered a continuity of touch points throughout the residence."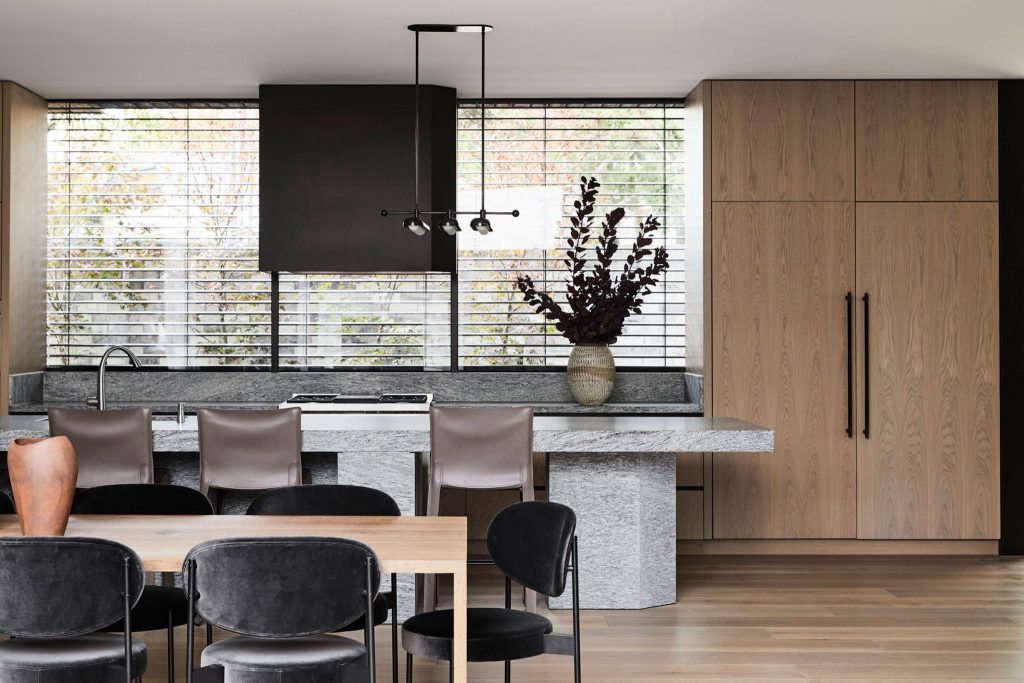 Moving further into the ground floor, angular stone forms a "monolithic island" in the kitchen, acting as an epicentre designed to enhance the client's passion for entertaining.
An adjoining bar is concealed within the joinery, anticipating its reveal when hosting guests and transitioning the space from day to night.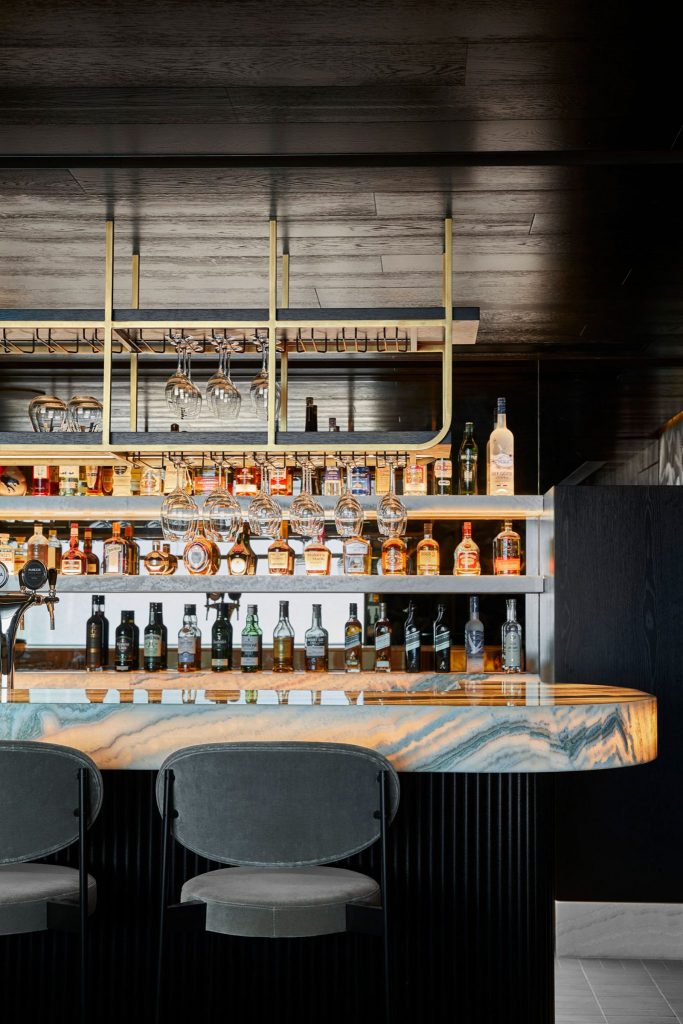 "For a seamless integration of the interior and exterior, sliding glazed walls are recessed at top and bottom," says GOLDEN of the bar.
"This philosophy of unification continues with ebonized timber panelling in transition zones referencing the hue of the external perforated metal shading screens."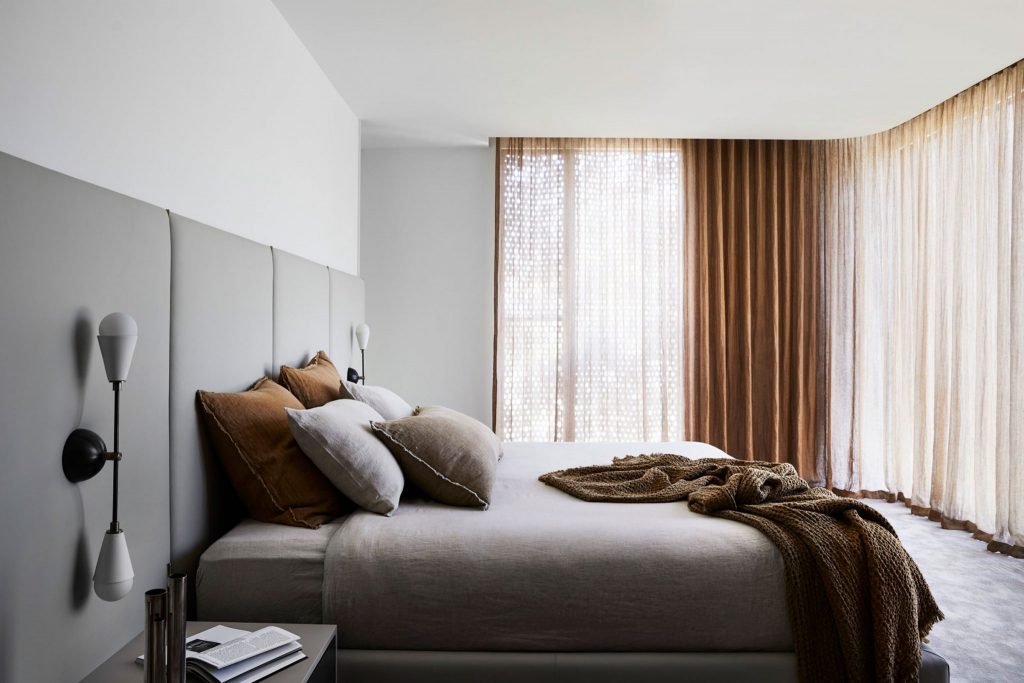 Elsewhere in the home, the master ensuite was conceived as a hotel-like retreat with "luxurious materiality and detailing" including a twin shower cased in hand-blown curved glass that floats in the stone-clad walls.
Marble fronts the vanity draws, which subtly mask a bar fridge primed for champagne enjoyed in the dual person spa, described by the studio as "organic in form and a sculptural in place".
GOLDEN's purposeful design is also showcased in the compartmental floor plan, which is connected with textured Pittella joinery to poetically form a "continuum of sculptural function".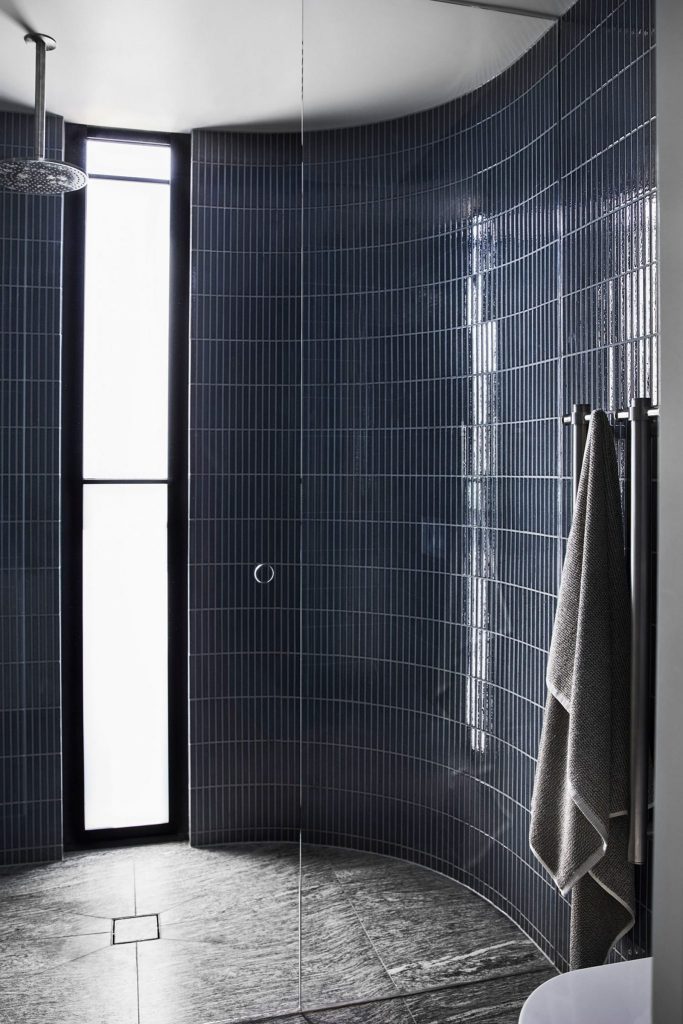 Brighton Residence is a "harmonious expression of GOLDEN's meticulous approach for meticulous design" concludes the studio.
"Working with Pittella is always a joy," Dorotic and Mckimm add.
"Pittella is attentive in our queries and request for samples along with technical information. Its common pursuit of excellence in design resulted in a great outcome for all."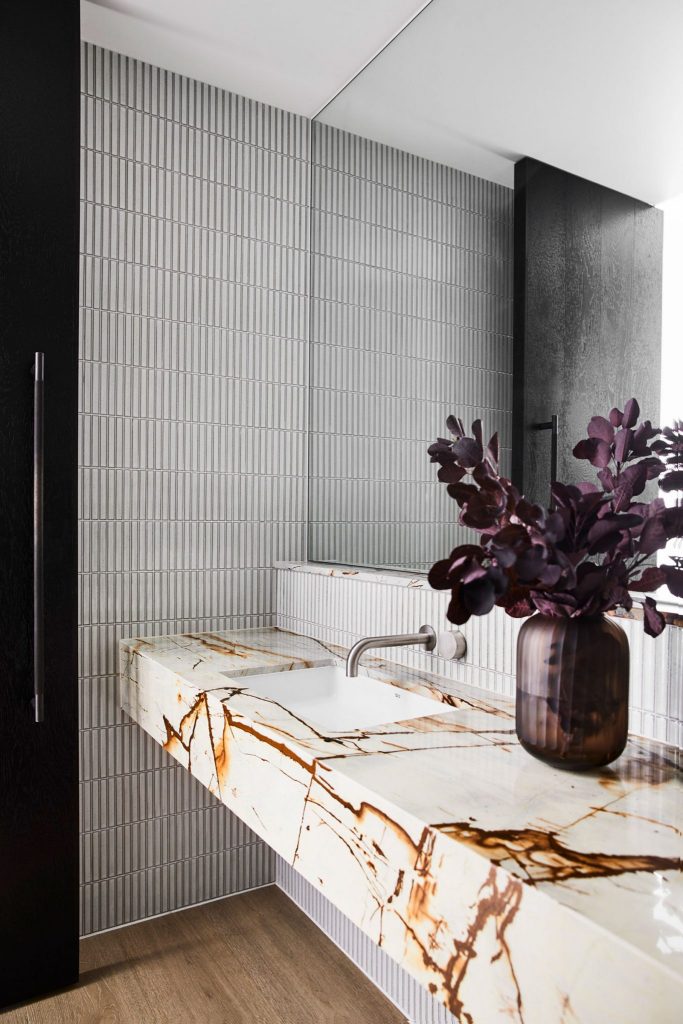 Pittella's TURA Collection references Italian mid-century design in its materiality and distinctive knurling, bringing an everyday tactility into the contemporary design envelope.
Find out more about the collection on Pittella's website or by visiting its Hawthorn showroom.
Photography: Sharyn Cairns.
Earlier this year, GOLDEN fitted out its third store for clothing brand Viktoria & Woods with rendered walls and concrete flooring.