Moo Brew's much-fabled origin story involves notorious art collector and gambler David Walsh discovering a well-shaped glass bottle and deciding he may as well brew some beer to fill it.
Come 2005, he'd built a brewery to do just that.
Some fifteen years later and Walsh has spawned an empire and opened a world-renowned museum in Hobart called Mona, the Museum of Old and New Art. Meanwhile, Moo Brew has grown to become Tasmania's largest independent craft brewery and a stalwart of the local brewing industry.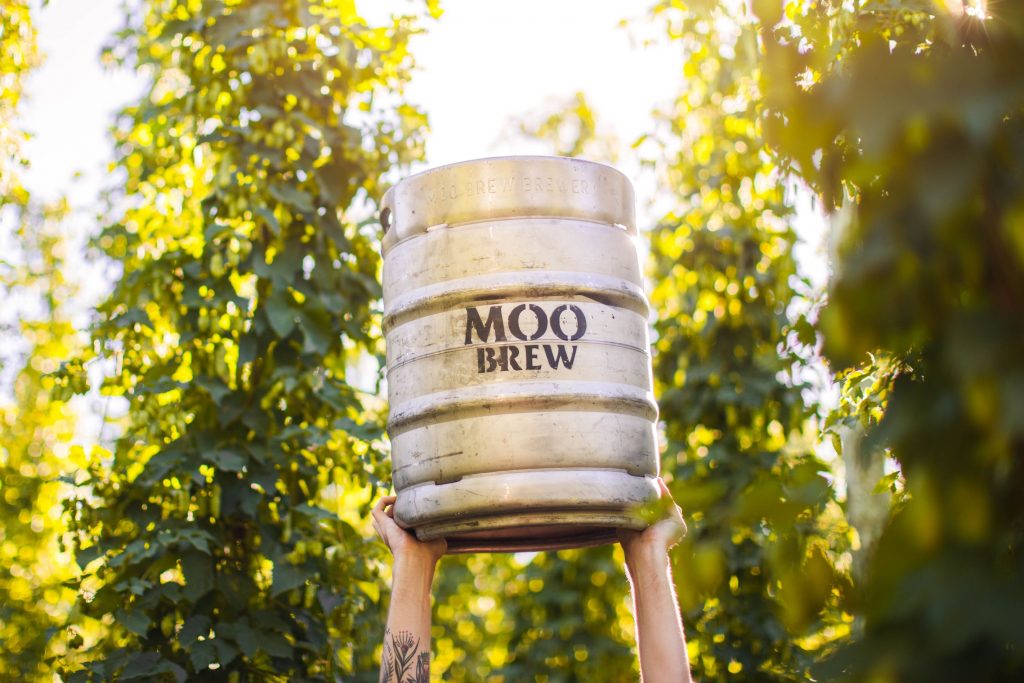 Mona is Walsh's playground. More officially speaking, it is Australia's largest private museum and was built by Walsh in 2011 to house his collection of ancient, modern and contemporary art.
Alongside the art, Mona is also home to several bars and restaurants, two wineries, a brewery, library, accommodation, festivals, music and events, a cemetery and tennis court.
Previously housed at Mona, Moo Brew's purpose-built brewery facility is now located just fifteen minutes down the road in the nearby suburb of Bridgewater.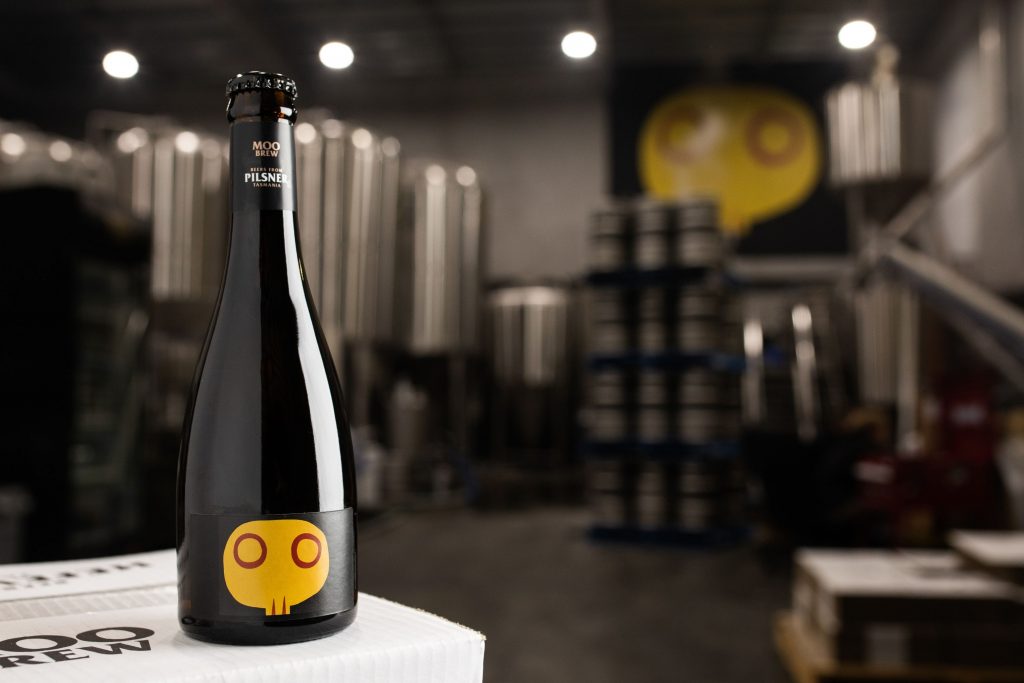 These days, Moo Brew is still available on site and at Mona's various events and parties and can be found in numerous pubs, restaurants and other retailers on the Mainland.
With a core range of six beers and an expanding limited and seasonal release line-up, Moo Brew is much admired for its quality craftsmanship and commitment to independent brewing.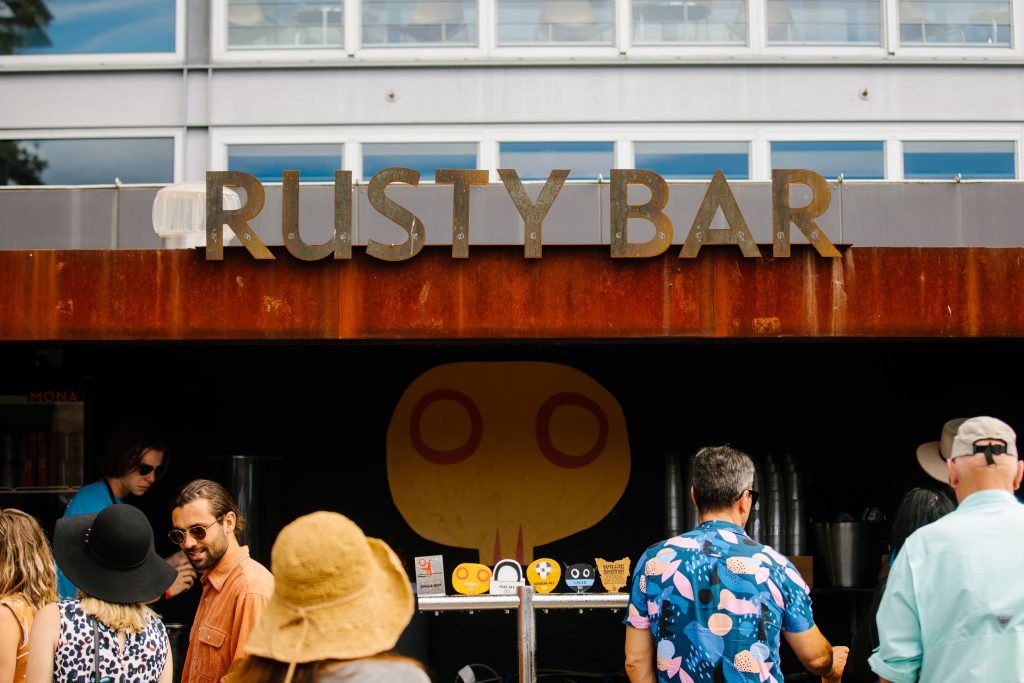 The beer labels feature the famed artwork of Australian artist John Kelly, who himself was attempting to enrage the powers that be at the Australia Council for the Arts by twisting their logo for his own anti-establishment means.
In mid-2020, in the midst of the unfolding COVID-19 pandemic, Moo Brew welcomed a new leadership team, with Lauren Sheppard stepping into the role of general manager and Jack Viney promoted to head brewer.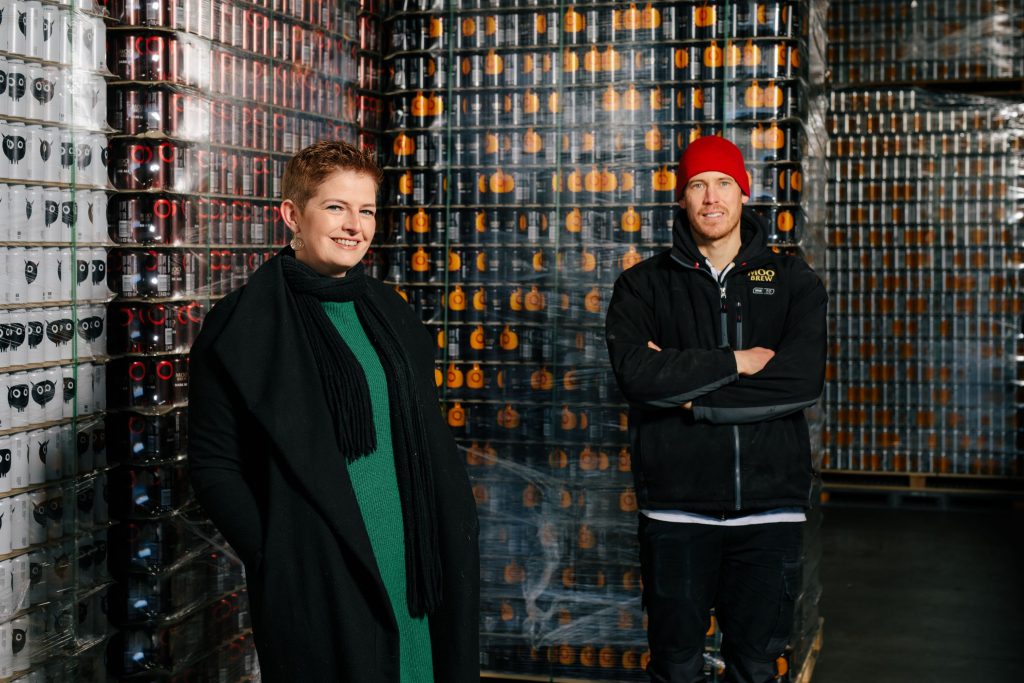 Both Viney and Sheppard joined Moo Brew from within the Mona family; Viney had worked as a brewer with Moo Brew since late 2014 and Sheppard joined the brewery from Mona's Moorilla and Domaine A wineries.
Viney and Sheppard have since taken the brewery to new heights with a renewed commitment to quality brewing, exciting partnerships and a thirst for the unconventional.
The fruits of their labour were recognised in the 2021 Australian International Beer Awards, with gold medals awarded to Moo's Dark Ale, Barrel Aged Stout and Winter IPA, and silver and bronze medals handed down for a suite of other releases.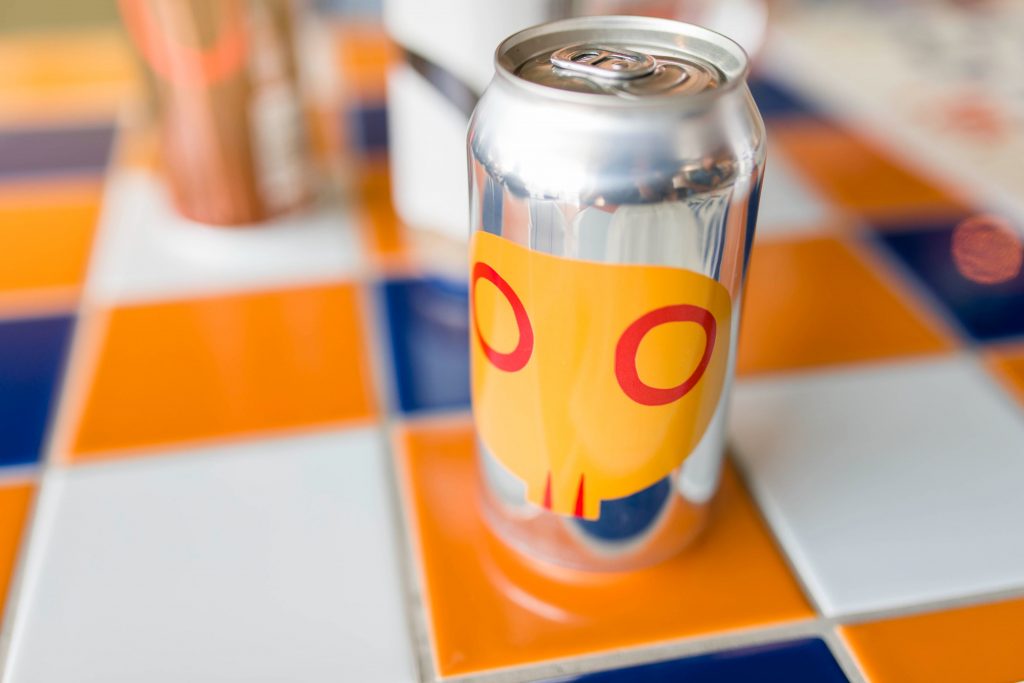 Moo Brew has long had a taste for the irreverent, having built a beer roulette vending machine for the museum and once kidnapping a young Belgian man to be the face of their Belgian Pale Ale campaign.
In early 2021, Moo Brew expanded its portfolio with the addition of a fresh new sub-brand: BREW by Moo Brew.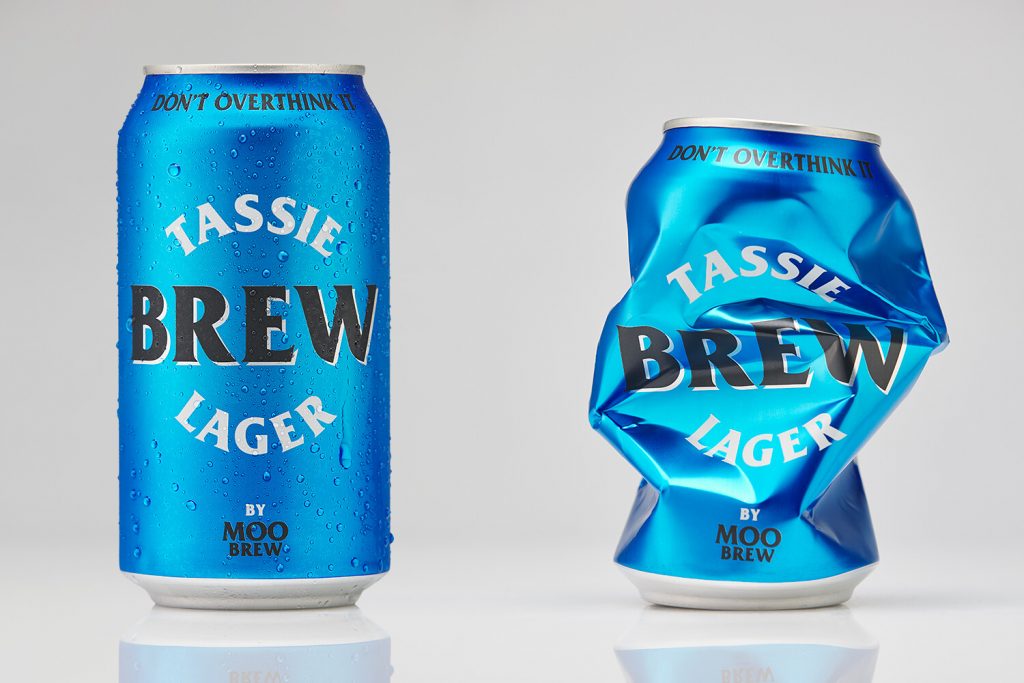 As the younger cousin to Moo Brew's core range, the BREW by Moo Brew stable will champion easy drinking sessionability with all the care and quality of Moo's classic styles.
BREW's first offering is the Tassie Lager, a refreshing all-rounder that's best enjoyed cold.
Photography: Mona/Jesse Hunniford. Courtesy MONA Museum of Old and New Art, Hobart, Tasmania, Australia.