The Louisa: They say first impressions count. And this is why a door handle is never just a door handle.
An exquisitely considered and finely manufactured handle that is completely in tune with its environment, the architecture and detailing that surround it, makes a statement.
Designed with biomimicry in mind, to emulate both the organic curves in nature and those formed in architectural concrete… this is the Louisa. It is not Pittella's managing director, Simone Pittella's first foray in design – the Maralina was the first release and the Louisa continues the development of the brand's direction.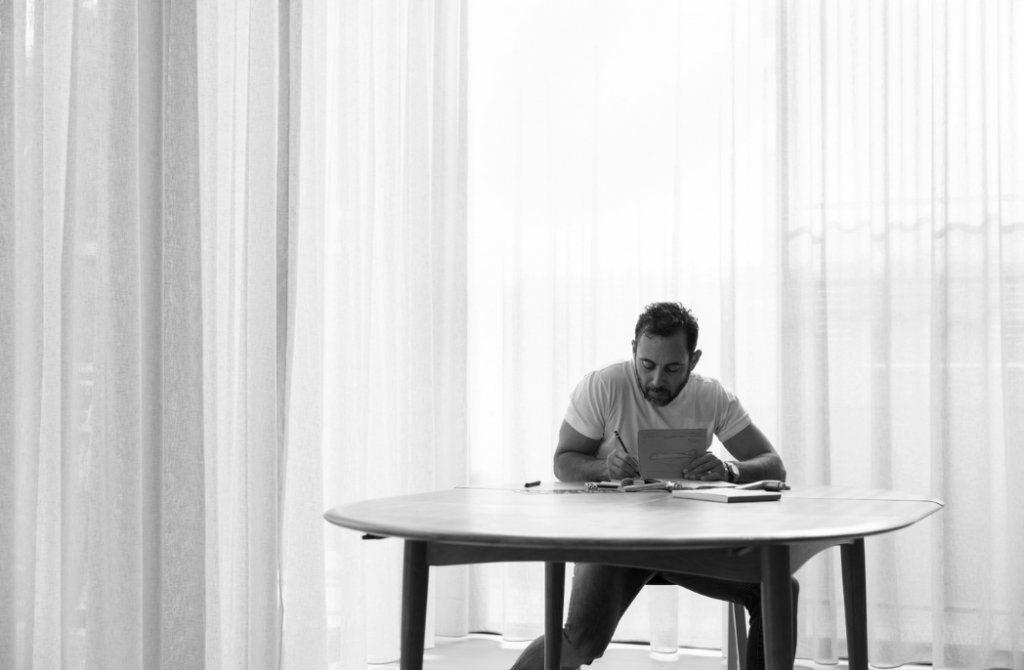 The Louisa reveals the meticulous design approach and holistic consideration that has gone into its creation. "I wanted to design a door handle that was quite understanding of the landscape, of the architectural presence of projects that we work on," says Simone Pittella.
This approach has defined the brand's products for over 40 years, when Pittella's Italian-born parents established the brand in Australia, with a view to producing the highest quality door and bathroom fittings. With a passion for embracing and honouring this cultural heritage, Simone Pittella and his wife Charlotte continue the tradition to this day, sourcing their raw materials from the famed brass foundries in the Lombardy region of northern Italy.
Evolution
While the Louisa employs the same tie bolt fixing technology used in all Pittella products to ensure secure and lasting fastening to doors, and is made from solid brass by way of a die-cast stamp, it also represents a design evolution for the brand. With his recent offerings noted for their geometric and angular presentations, Simone Pittella has designed Louisa with fluidity and substance in mind. It also continues the Pittella legacy of designing ergonomically informed products, but takes it to another level, he says. "The handle section is sliced and has a twist on its underside so when you hold it, it feels really comfortable… it feels just right when you handle it."
Cut to shape and refined to emphasise its bold and beautiful curves, it has more substance than similar products, but easily balances its solidity with its visual appeal. "It has a certain femininity about it, a soft beauty," says Pittella. "And it doesn't have any hard edges, it's not obtrusive to the eye, it's actually quite subtle. But then when you use it, it feels like a really nice, chunky handle."
At just under half a kilogram, it is heavier than the Pittella's standard lever handles, and longer too at 140 millimetres. To complete the effect, the Louisa is a product of a seven-step refinishing process, from tumbling to remove any burrs to the polishing of pre finishing in a range of selected Pittella finishes.