Deja vu was the feeling de jour in 2021, but the homes that graced our pages were anything but.
With that in mind, ADR editor Elisa Scarton looks back at our favourite residential projects from architects and interior designers across the country in this 'less-than-new normal'.
Florida house – Nest Architects and Placement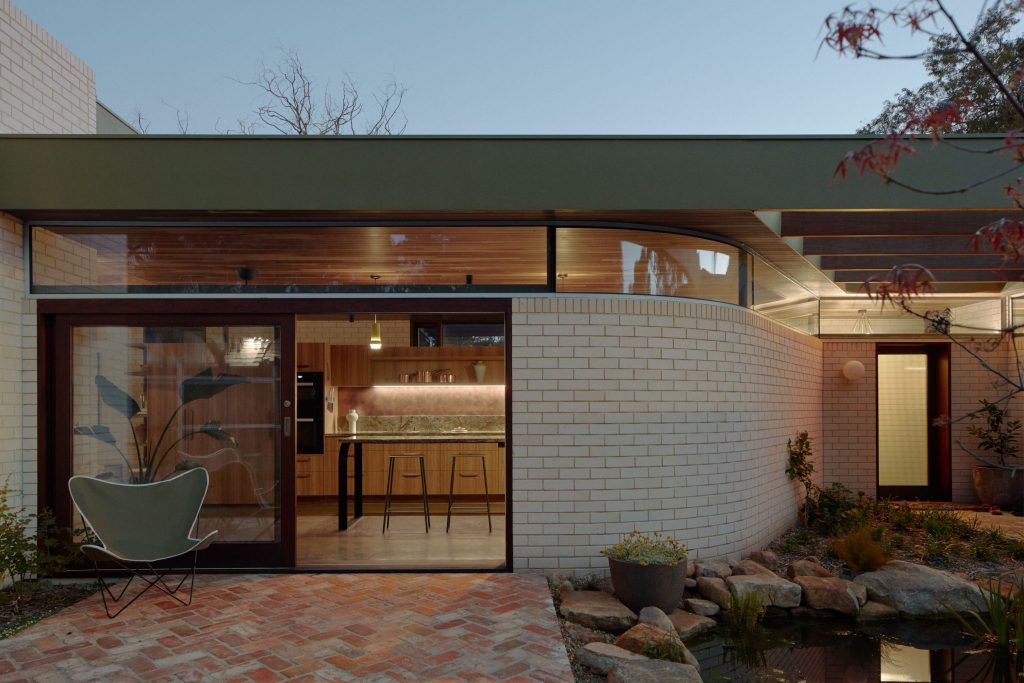 Haven is the first word that comes to mind when you stumble across Florida house.
Seeking sanctuary in a seaside suburb two and a half hours from Melbourne, the white brick bungalow feels like a taste of something long past. It suggests a memory from childhood or days spent without care indoors when there wasn't a statewide mandate to do so…
Read more about Florida house.
Welcome to the Jungle house – CPlusC Architectural Workshop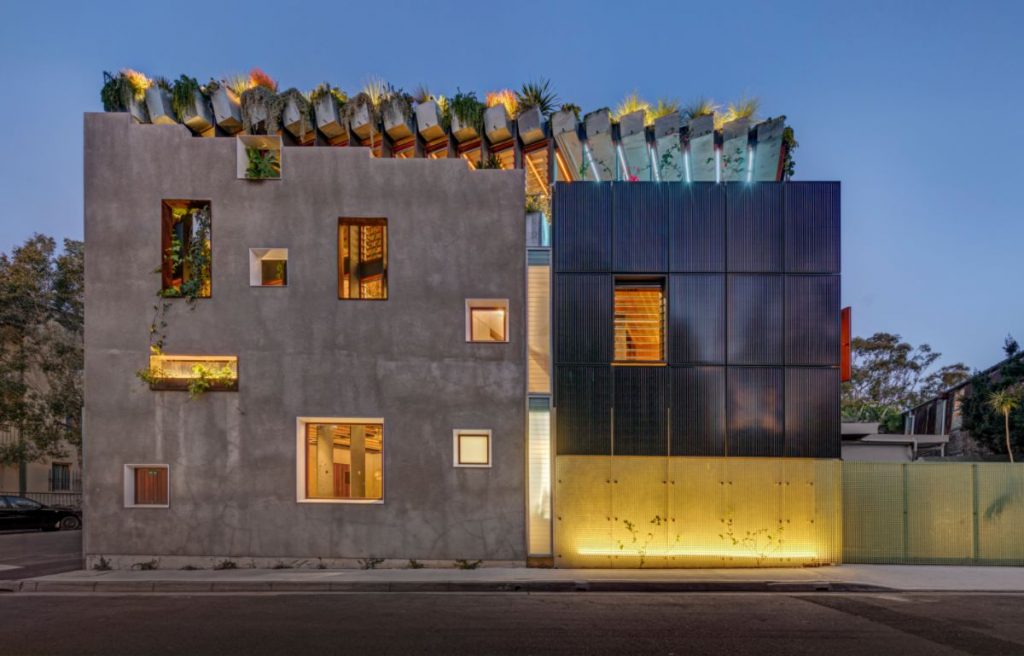 Sustainability is really at the heart of CplusC Architectural Workshop's Clinton Cole's own home in Darlington, Sydney.
A two-storey shop-top house in disrepair and close to collapse originally occupied the 90-square metre site. In restoring it, Cole not only designed a beautiful rejuvenated Heritage façade of rendered masonry, steel, timber and greenery, but also a model for a truly sustainable home in an urban setting.
Read more about Welcome to the Jungle house
Terracotta house – Austin Maynard Architects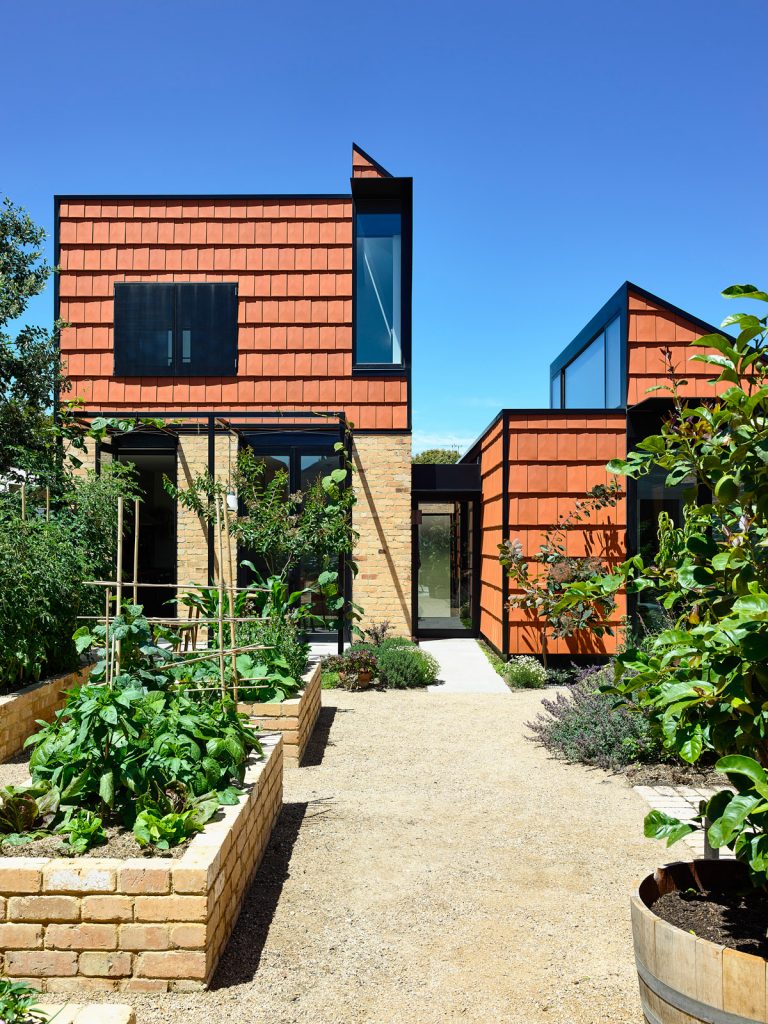 Built boundary to boundary to maximise natural light, Terracotta house in inner-city Melbourne features earthy red Monier Nullabor roof tiles that "spill down" the walls to meet reclaimed brick.
Lines of black steel frame and accentuate its facade in a cost-saving measure the practice has dubbed a "comic book illustration brought to life".
Read more about Terracotta house
Riverbank house – Wilson Architects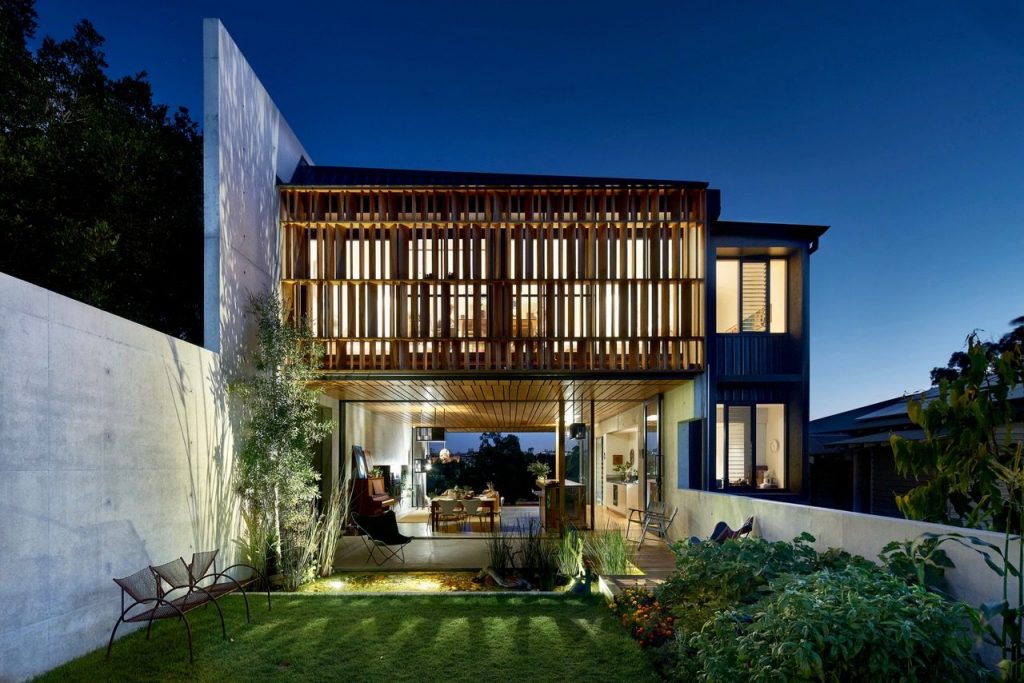 Positioned high on the edge of the Brisbane River, Riverbank house is a love letter to the Queenslander home… albeit remodelled with a patterned timber veranda that alludes to a network of wooden panels.
The project picked up the Robin Dods Award for Residential Architecture – Houses (New) at the AIA's 2021 Queensland Architecture Awards with the jury praising the practice's biophilic approach.
Read more about Riverbank house.
Brunswick apartment – Murray Barker and Esther Stewart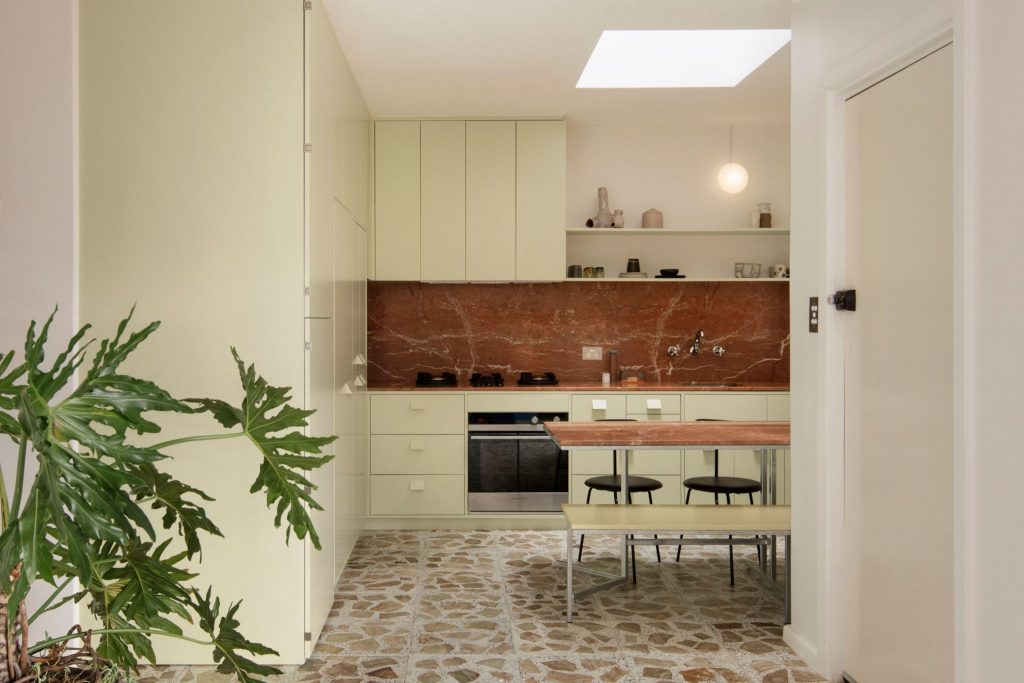 Faced with a space that was "too confined" and "disconnected" from the living room, architect and artist reconfigured the layout of the kitchen in their 65-square metre two-bedroom Melbourne apartment in a recent renovation.
Colour, material and form are brought together as a new layer to continue the story of the original apartment and bring joy to the daily life of the occupants, which are, unexpectedly, Barker and Stewart themselves!
Read more about Brunswick apartment.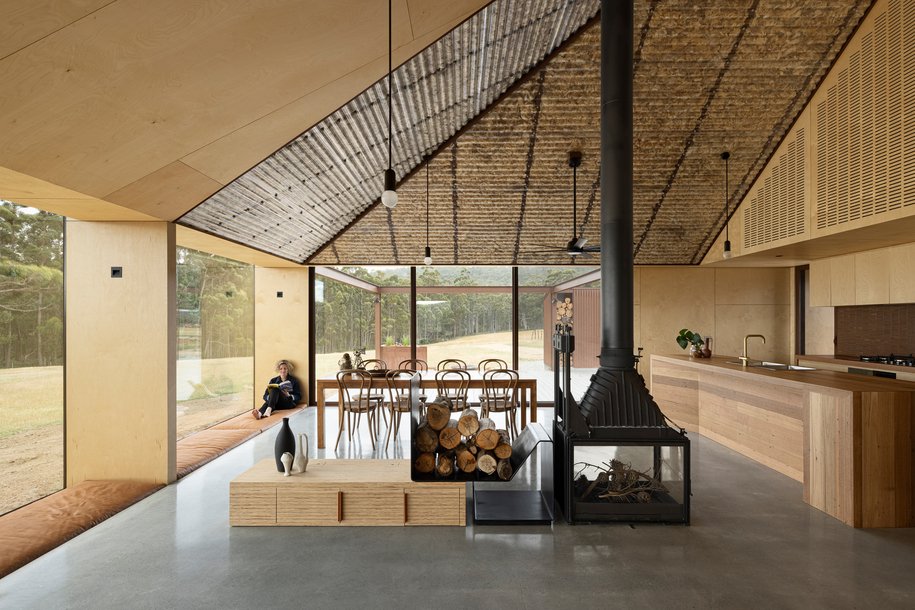 Nestled on Bruny Island, Coopworth won this year's AIA Tasmania Chapter's Esmond Dorney Award for Residential Architecture. It also happens to be shortlisted for IDEA's 2021 Residential award with FMD Architects in the running for Designer of the Year.
Our favourite feature of the project is the synergetic feel between the sharp exterior and the rural landscape as the farmhouse stands proud in its paddock, deliberately not fenced off from nearby sheep.
By the way, we'll be announcing the IDEA winners at our gala party in Sydney on 24 February 2022. Tickets on sale now.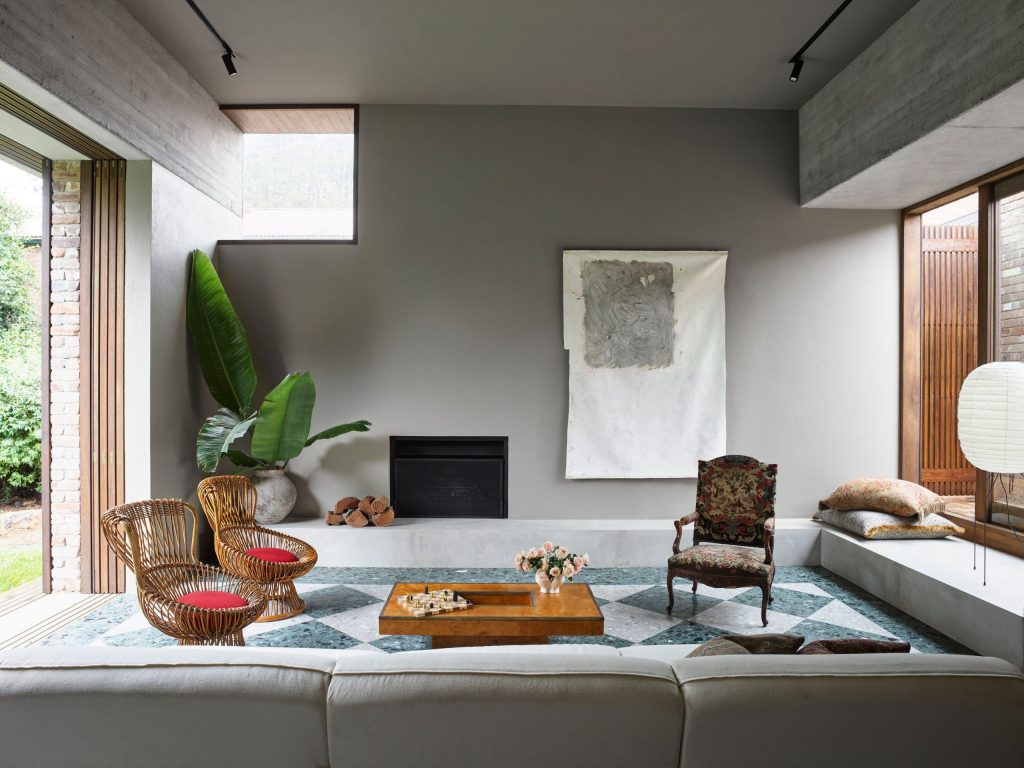 Grand, ostentatious and bold, Garden house in Sydney photographs like a superstar.
Approached to create an interior that would bring the garden into the home, Arent&Pyke's design uses materials to suggest links to the garden rather than pool the garden into the house.
It is a neat difference and, while both approaches are excellent, this visual style allows the sense of the garden's open space to pervade the home.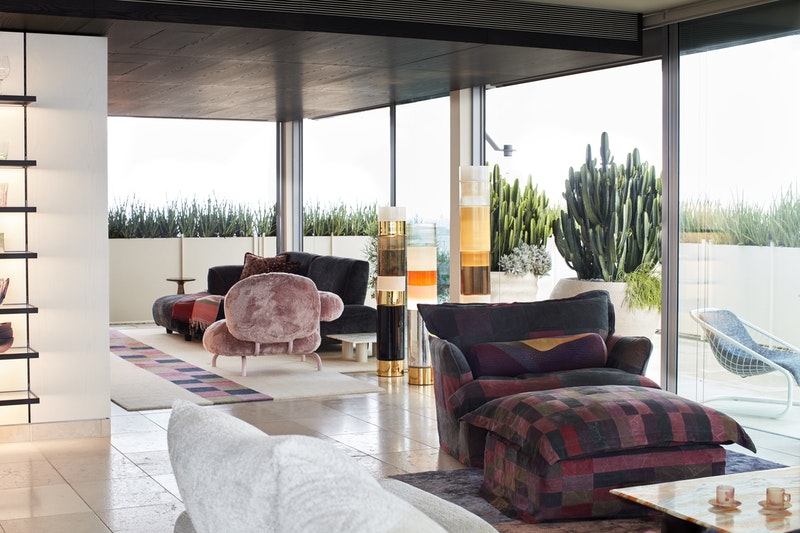 Featuring the "trifecta hues" of musk, lilac and plum, Dreamweaver sits atop of Engelen Moore's Altair apartments in Rushcutters Bay, overlooking the Sydney Harbour.
YSG (also shortlisted for IDEA's 2021 Designer of the Year) was inspired by Surrealism, contemporary Spanish tapas bars and their liberal use of tiling, plus the rich colour gradations of the Northern Lights.
The mood is revelatory and futuristic with an upbeat dose of Pedro Almodóvar's cinematic eccentricity.
Vigneron house – Enoki and Proske Architects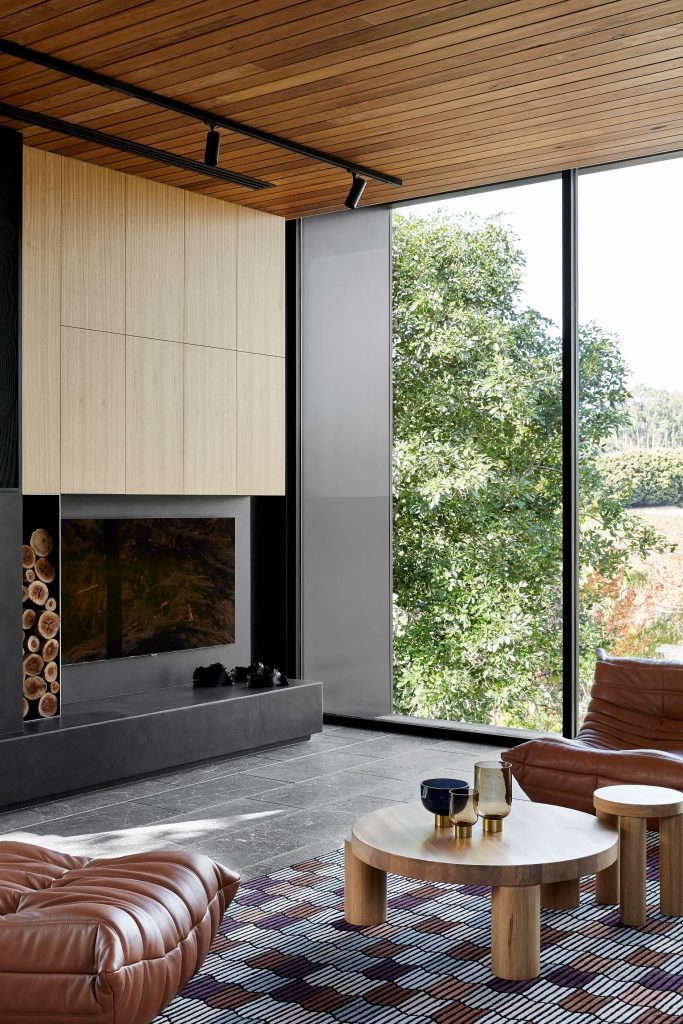 Essential to the brief for this home in the Adelaide hills was an avoidance of a 'white house'.
As such, Enoki used white sparingly, but focused on creating evocative and textural interiors through organic surfaces, and a balance of light and dark.
With materiality the focus of the interior design, the architecture provides the perfect backdrop in a series of 'pods' that allow for both introversion and extroversion – offering choices for how the family of five inhabit the home.
Read more about Vigneron house.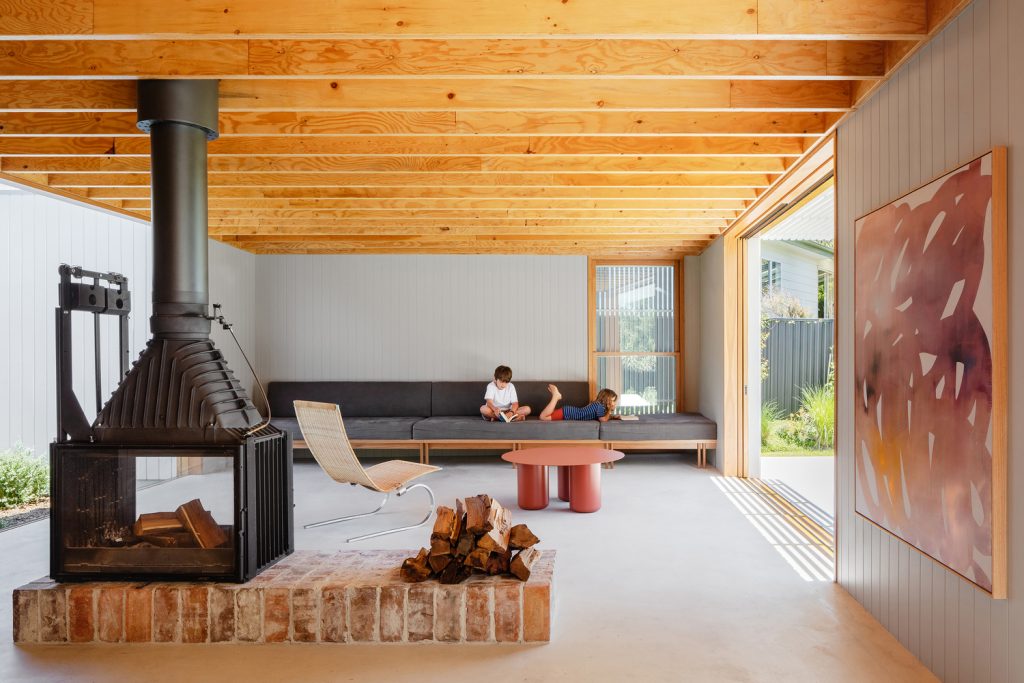 Developed as a weekender for director Hannah Tribe and her family, Bundeena House in the beachside town on Bundeena, outside of Sydney, wraps around an internal courtyard, positioned on a concrete slab with a modular timber frame that spans up to 5.4 metres without structural steel.
Architects channeled "modest fisher-cottages" in what can only be described as a take on the modern kit home-turned holiday house.
Read more about Bundeena house.
Lead Photo: Dreamweaver by YSG, Prue Ruscoe.