Austin Maynard Architects has reinterpreted the conventional granny flat with its latest project in the Melbourne inner-city suburb of Fitzroy.
Speaking to ADR recently, its director Andrew Maynard describes Terracotta House as a "good middle ground" for its owner to live with her family, but also have her own space and a sizeable vegetable patch.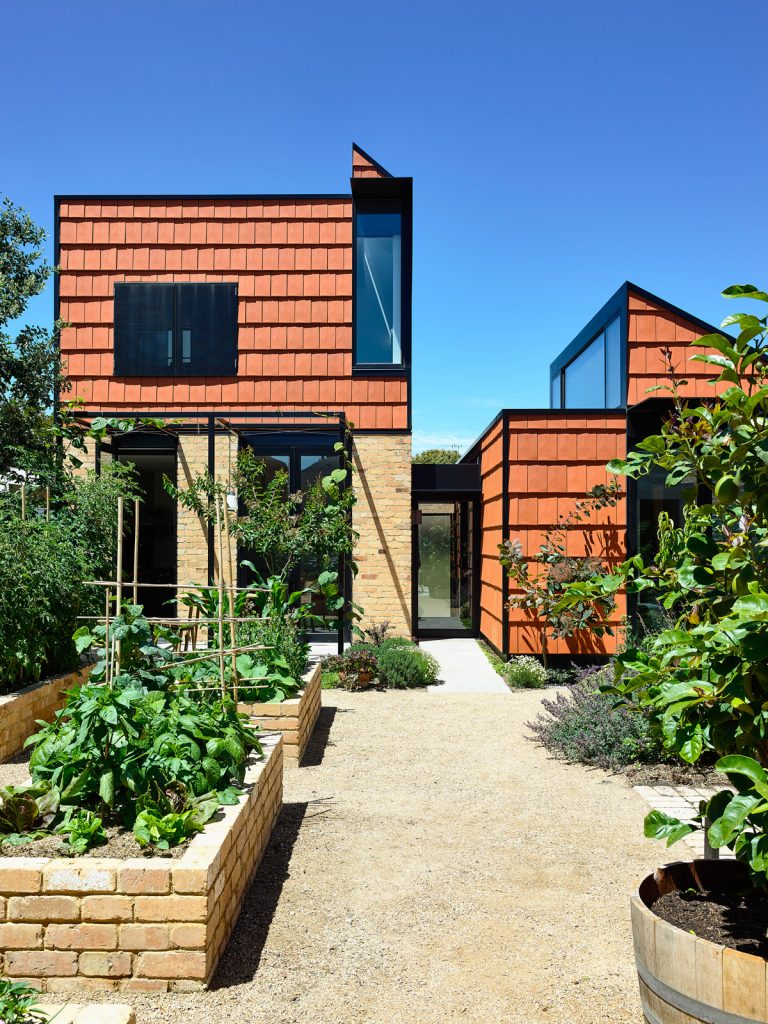 "Belinda did not want to take up too much space," explains Maynard.
"She was so committed to having a garden that wasn't driving distance, but also wanted to provide her son and his family with the opportunity to live in a vibrant inner-city suburb, close to their work, which they would otherwise be unable to afford."
Belinda was very much the driver of this multi-generational home, which is divided across three buildings.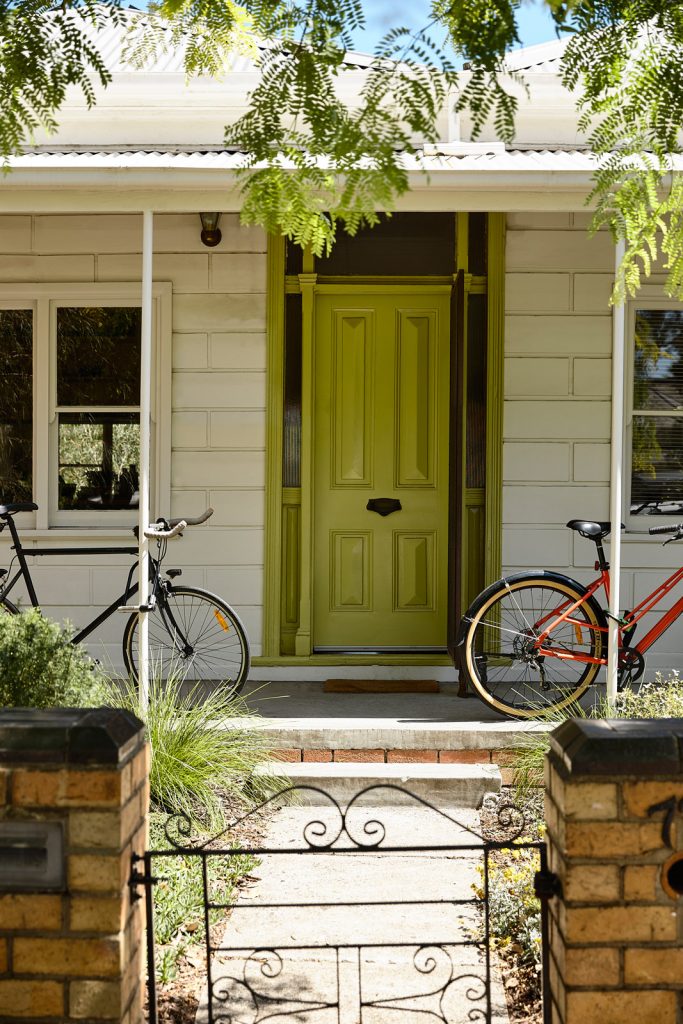 The original timber-clad Victorian workers cottage was set aside for her son and left untouched externally. Inside, Austin Maynard Architects re-arranged the layout, moving the living zone from the rear of the house to the front.
Walls were removed and a new kitchen and bathroom installed, simplifying circulation at the same time.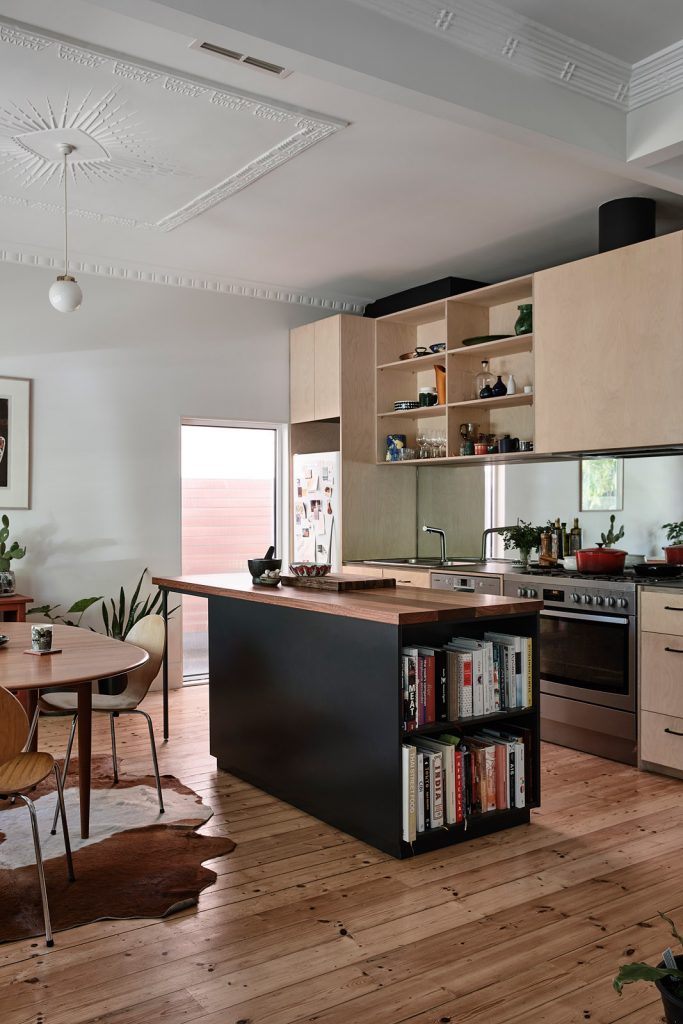 "With a thoughtful internal renovation and some maintenance, the existing character [of the cottage] was retained and enhanced," says Maynard.
"Though the front garden and verandah didn't change in form too greatly, it changed in function – rather than purely ornamental, it's now a productive, working and recreational space that connects to the community-rich street."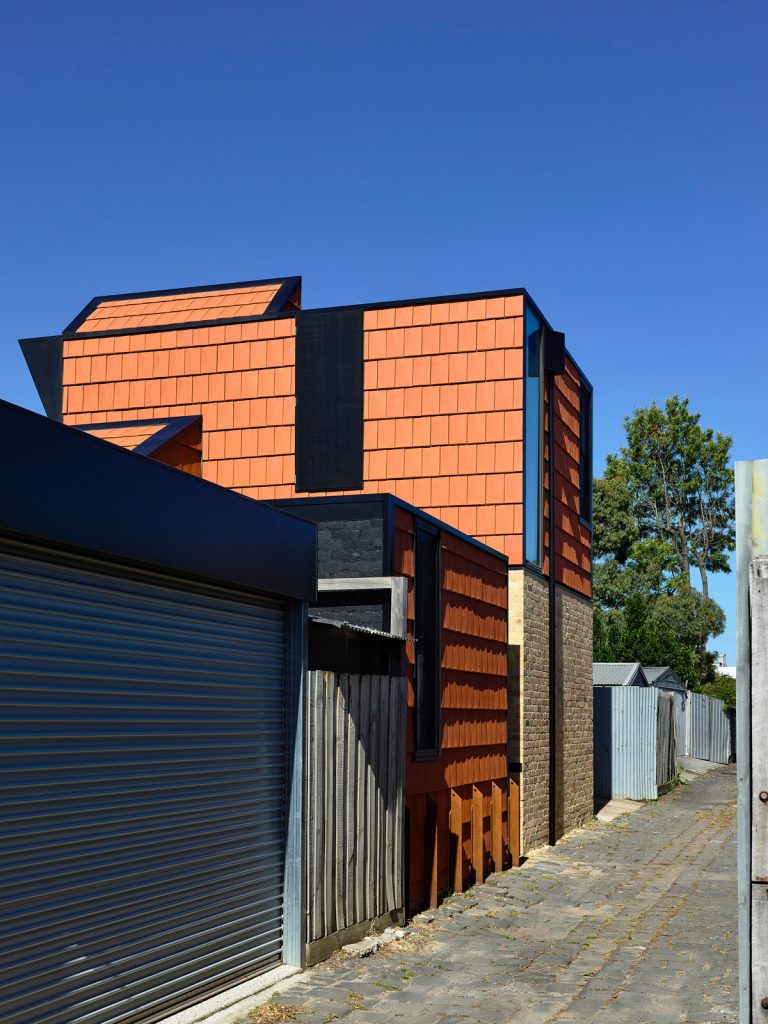 Belinda's new home takes the form of a 100-square-metre, two-storey building that sits "among the neighbouring gardens and outbuildings".
Built boundary to boundary to maximise natural light, Terracotta House features earthy red Monier Nullabor roof tiles that "spill down" the walls to meet reclaimed brick.
"We wanted to find materials that Belinda was really comfortable with," explains Maynard.
"She had some plants in terracotta pots in her old courtyard and that's what led us to these tiles. The idea being that we would take something meaningful to her and create a home out of it."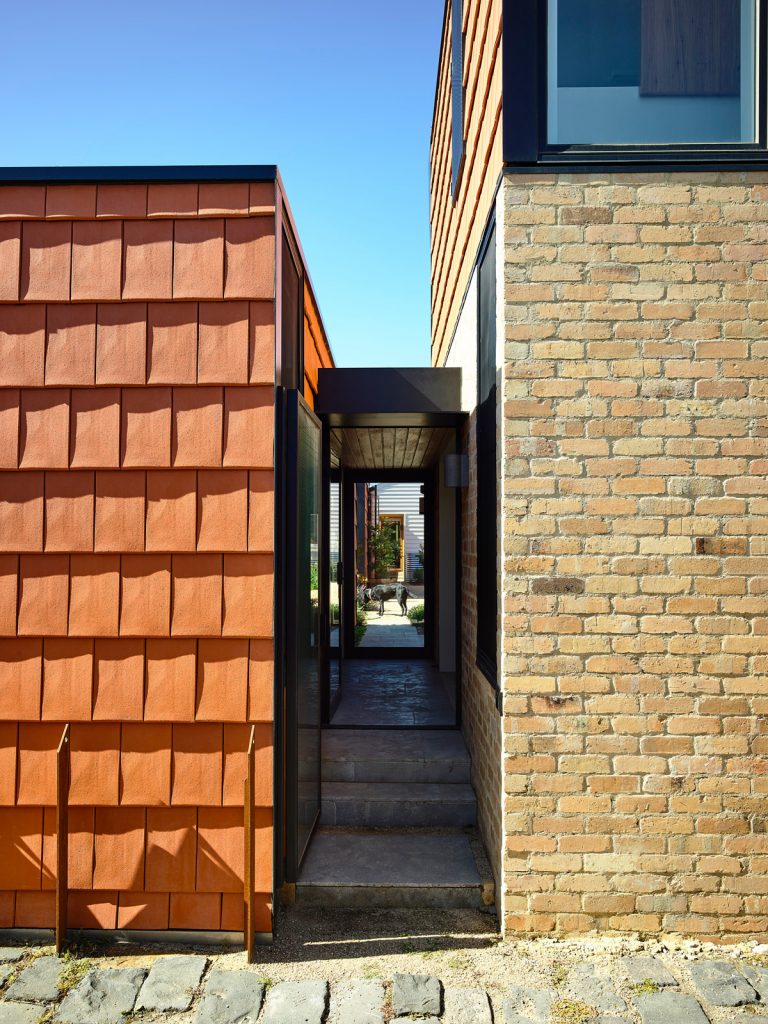 The bricks, which are hand brushed and reclaimed from a local recycling yard, also hold some significance, with Maynard referring to them as University of Melbourne yellow – a nod to Belinda's own tenure as a dean, albeit at another university.
Lines of black steel frame and accentuate the facade of Terracotta House in a cost-saving measure the practice has dubbed a "comic book illustration brought to life.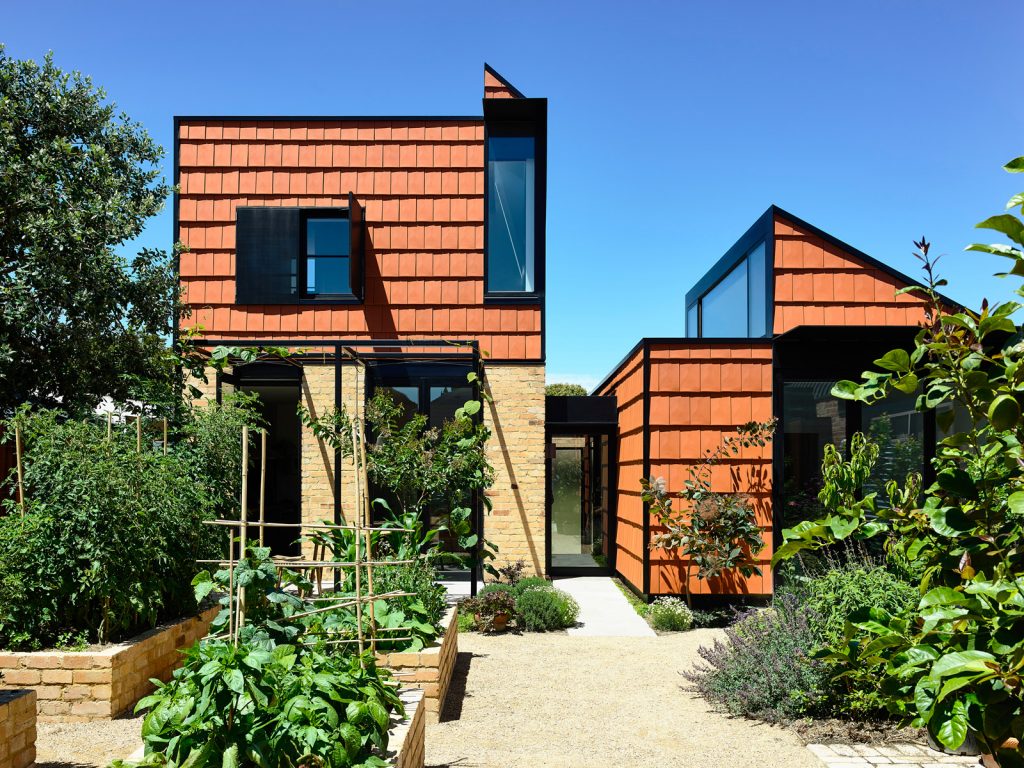 "As architects, we spend so much time concealing flashing and capping, but in this project we had a really tight fixed budget," says Maynard.
"Our solution did challenge Belinda a bit, but we were fortunate that Belinda had faith in us.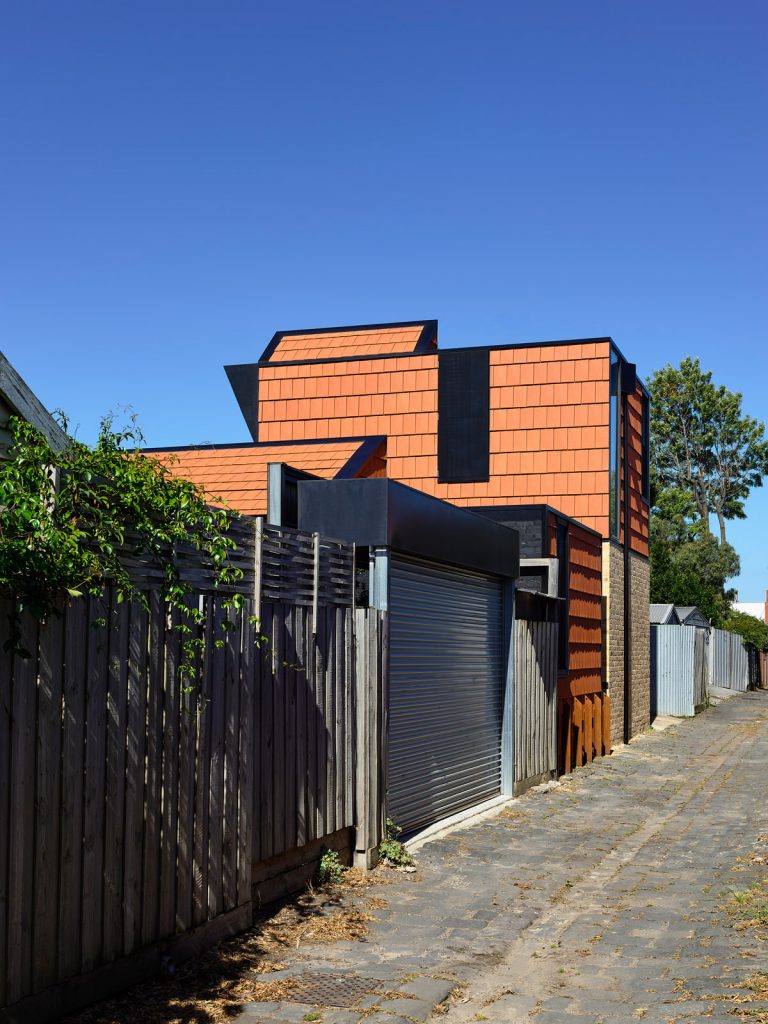 "Architecture is a little bit like that Forrest Gump box of chocolate quote. You don't really know what you're going to get until you move in, but you just have to have faith and trust in the finished project."
Terracotta House stands out for more than just its unusual facade. The home also interacts directly with the laneway behind it, with an independent entry onto the street.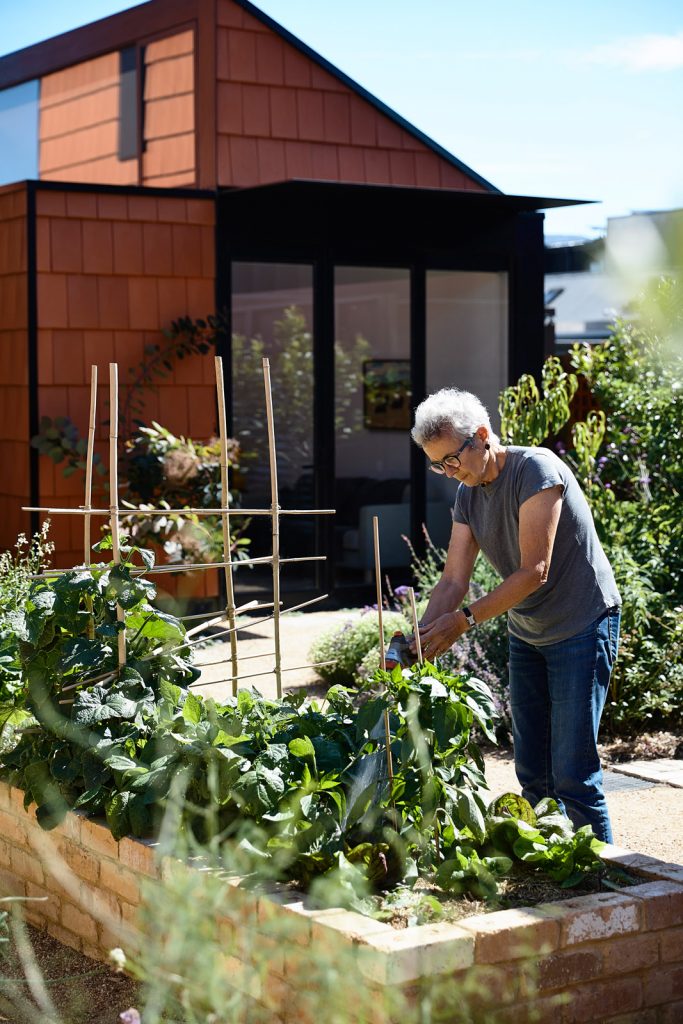 "There are hundreds and hundreds of kilometres of laneways all through Melbourne, but people are wary of them," explains Maynard.
"We see it as leftover utility space. It's not ours, therefore, it's where bad things could happen. But in reality, it's great free public space. So why not give as much love and care to a laneway as you would your own backyard?
"I want to live long enough to see these laneways reclaimed."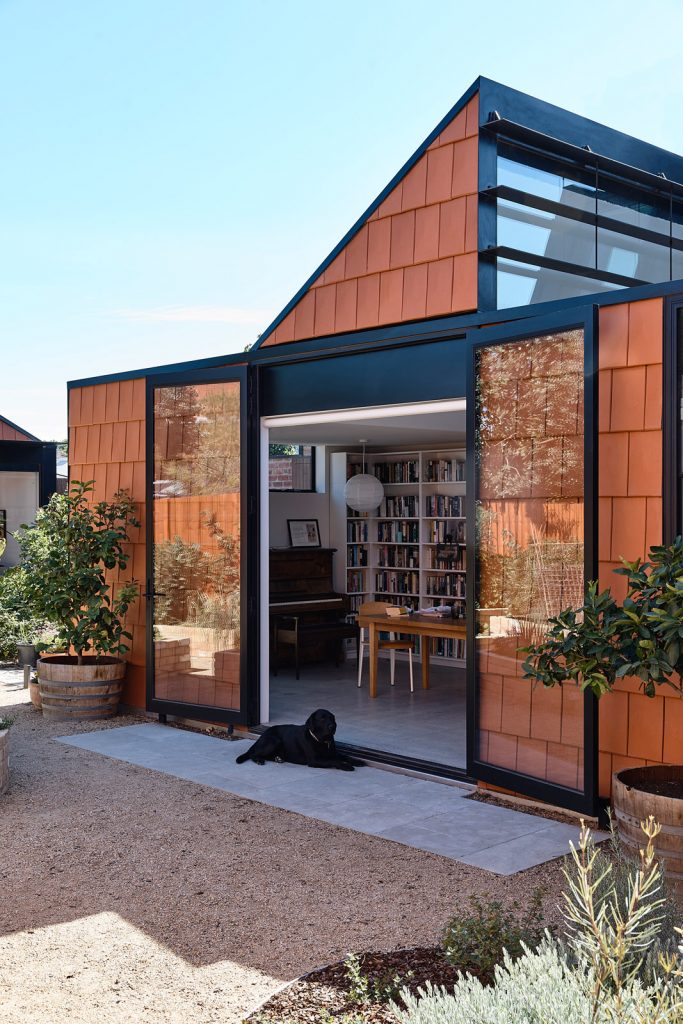 Back on Belinda's property, a smaller pavilion and expansive garden connect Terracotta House to the original workers cottage.
Affectionately dubbed "the dematerialised zone", it was designed as a place for the two families to come together without encroaching on each other's personal space.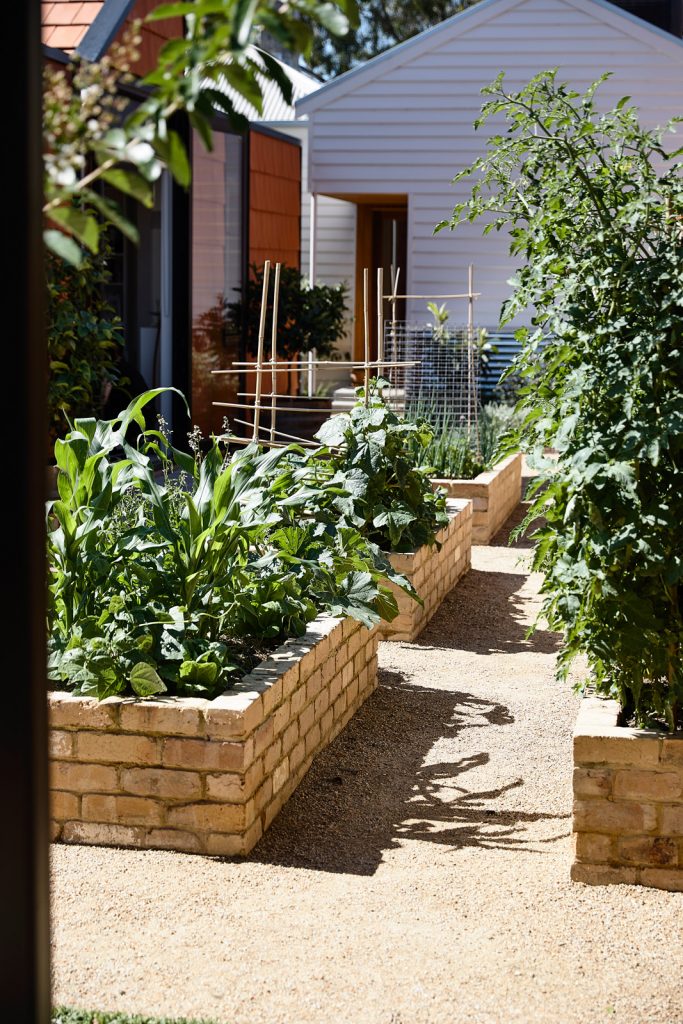 "We always ask ourselves, 'What will this project look like in 100 years?'," says Maynard.
"So it was important for Terracotta House to be easily separated into two residences, each with their own slice of garden. I really liked that there's enough flexibility for that in the future."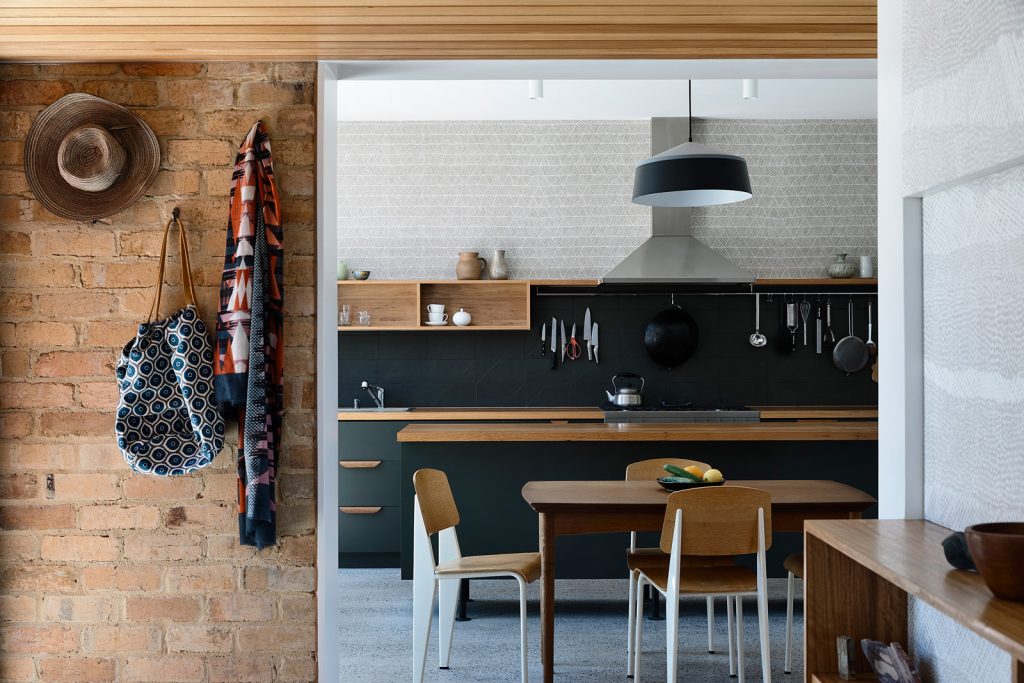 The pavilion opens directly onto the garden, framed by some of the leftover recycled bricks and limestone pavers, and houses a laundry, toilet, library, cinema, writer's studio, music room and guest accommodation with fold-out Murphy bed.
When it came to the interior design, Belinda challenged Austin Maynard Architects's aesthetic, which leans towards concealing things like appliances and storage behind joinery.
"Belinda loves the farmhouse look, where everything is on display from the fridge to the magnets on the fridge, so we really had to rethink the way we do interiors to suit her style."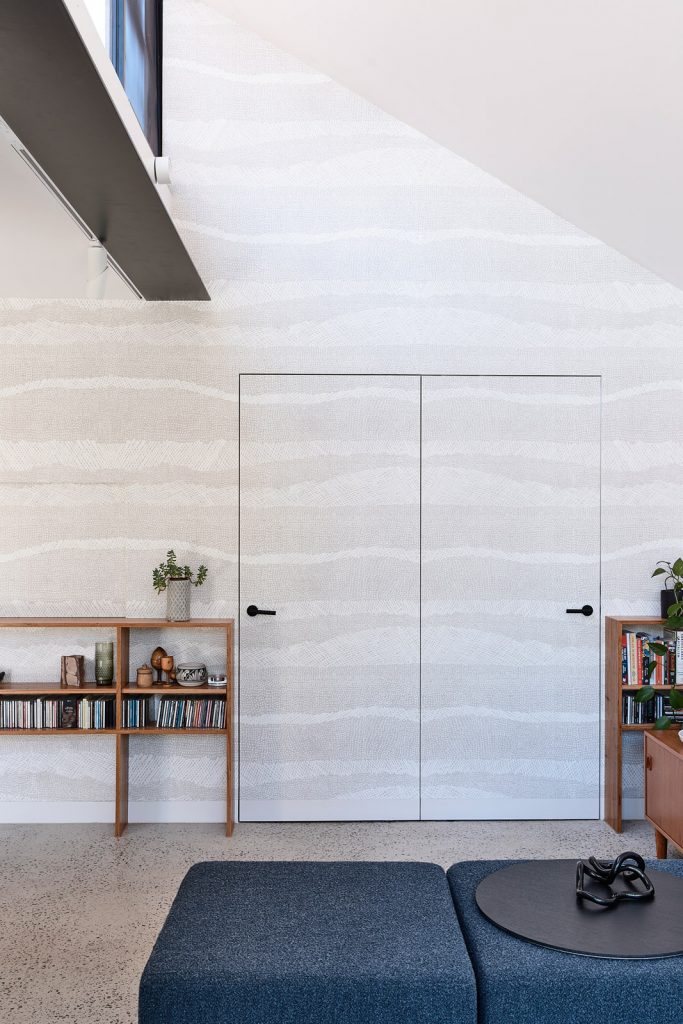 Pandanus wallpaper in Eucalypt by Willie Weston, a local studio run by two non-Indigenous women in partnership with Indigenous artists, defines Terracotta House's living room.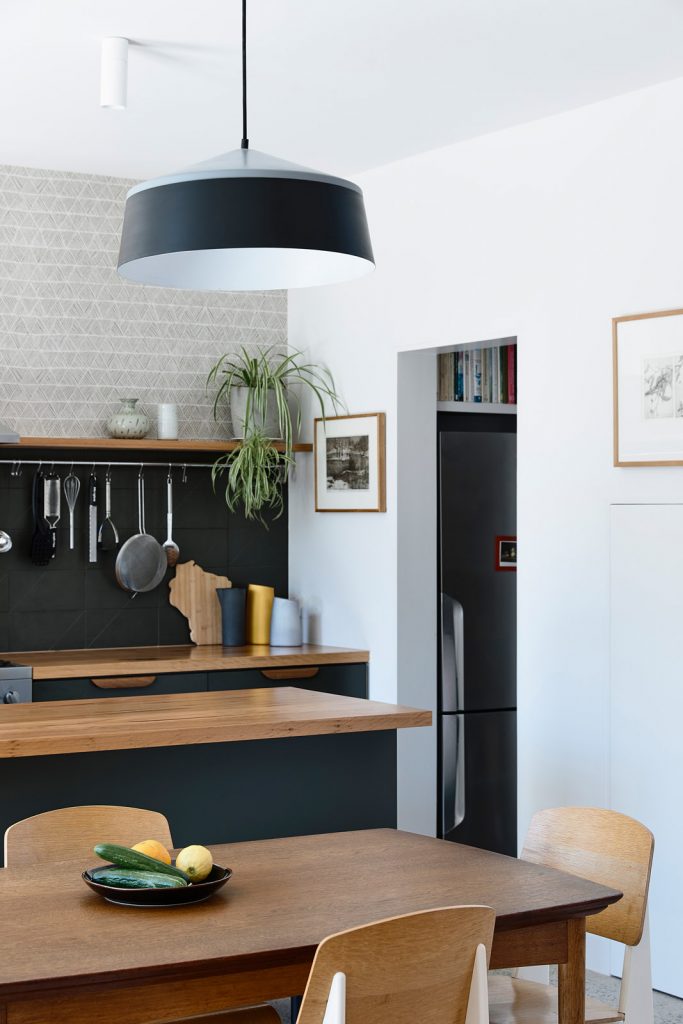 In the adjacent kitchen, a solid silvertop ash benchtop is paired with messmate timber joinery with laminate door and drawer fronts in Bayleaf.
A "salt and pepper" finish to the structural concrete slab floor and white walls were deliberately chosen for a muted feel that would ensure all three buildings blended internally.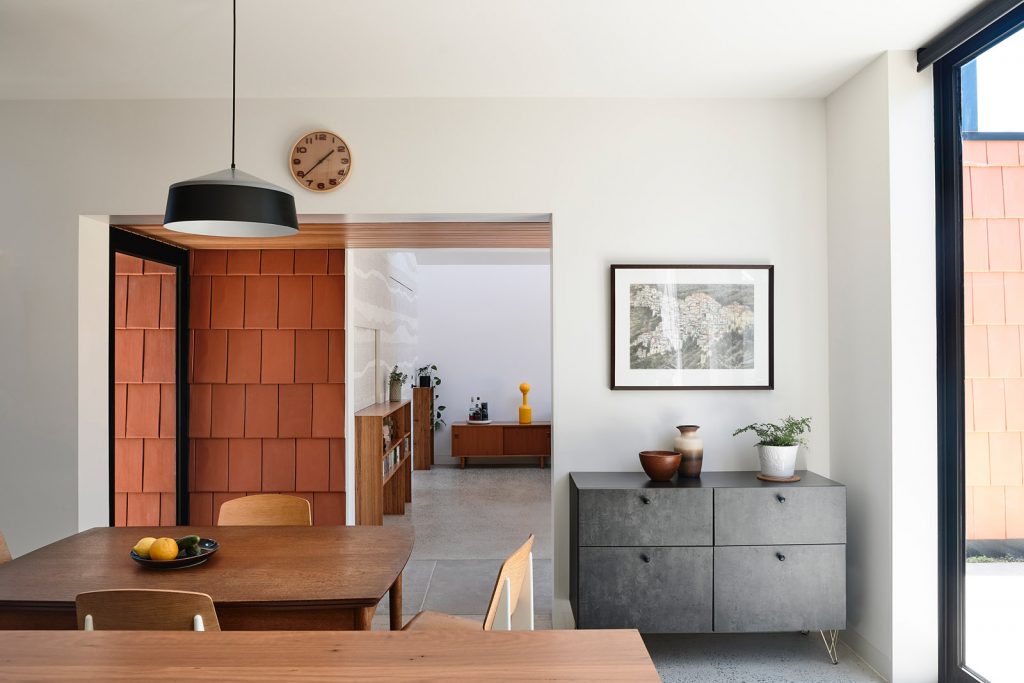 "With the interiors, we wanted the new parts to be really clear, but you didn't want to feel like you were just smashing old and new together," concludes Mayanrd.
"So the interiors are muted in places, but still textural and really interesting, especially when it comes to the huge open shelving in the pavilion."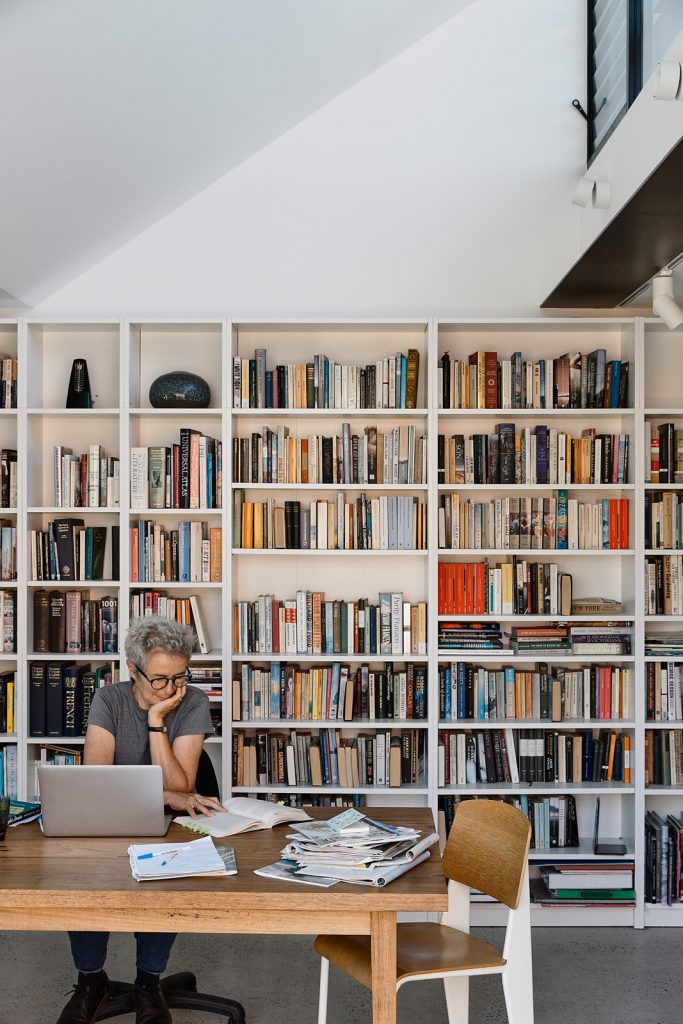 Photography: Derek Swalwell.
Founded in 2002 by Maynard, Austin Maynard Architects is an architecture practice based in Fitzroy, Victoria.
Last year, the practice brought a touch of the German Alps to this Melbourne home.