Tribe Studio Architects has channeled "modest fisher-cottages" in its latest project – a take on the modern kit home-turned holiday house in the Bundeena.
Almost 30 kilometres south of Sydney in the Royal National Park, Bundeena is a beachside village know for its cliffs, water pools, lagoons and single storey timber cottages.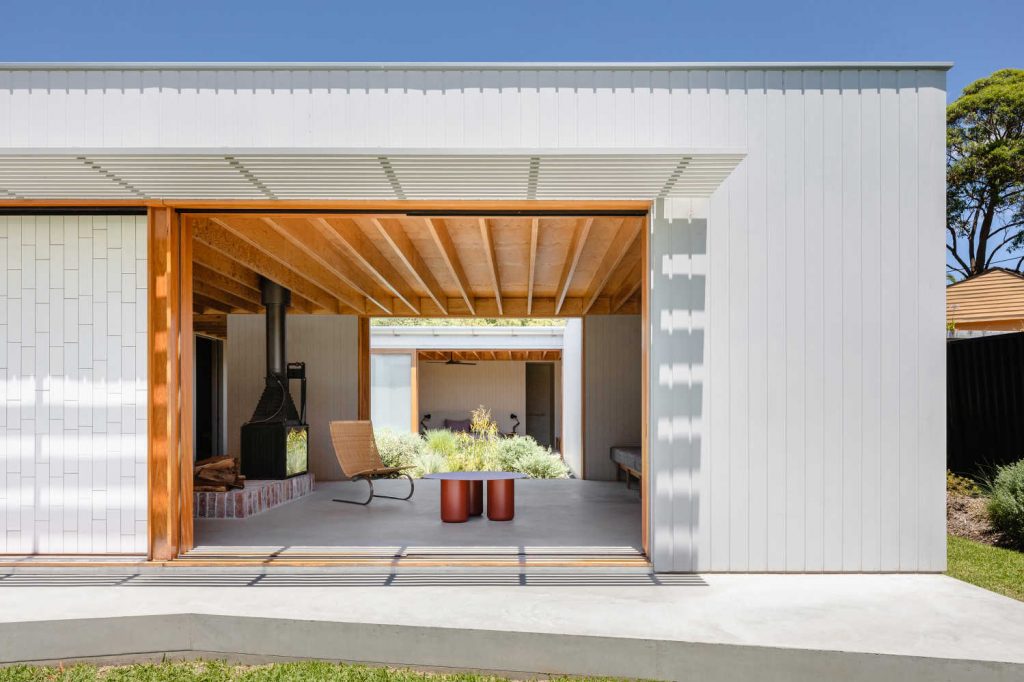 "We could have had glorious views from a second storey, however we felt that reinforcing the local vernacular was important," explains Tribe Studio Architects principal Hannah Tribe.
"This house is a retreat from busy city lives that encourages a slower way of living by the beach."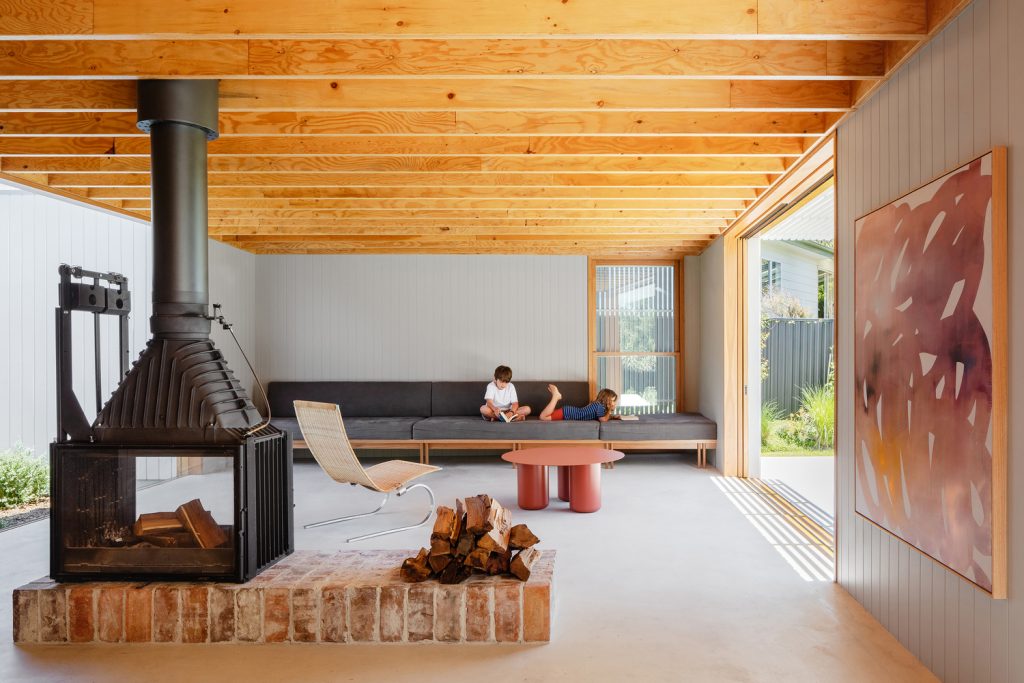 Developed as a weekender for Tribe and her family, Bundeena House wraps around an internal courtyard, positioned on a concrete slab with a modular timber frame that spans up to 5.4 metres without structural steel.
Living and sleeping spaces hug the courtyard, looking north onto the rear native garden setting designed by landscape architect Christopher Owens.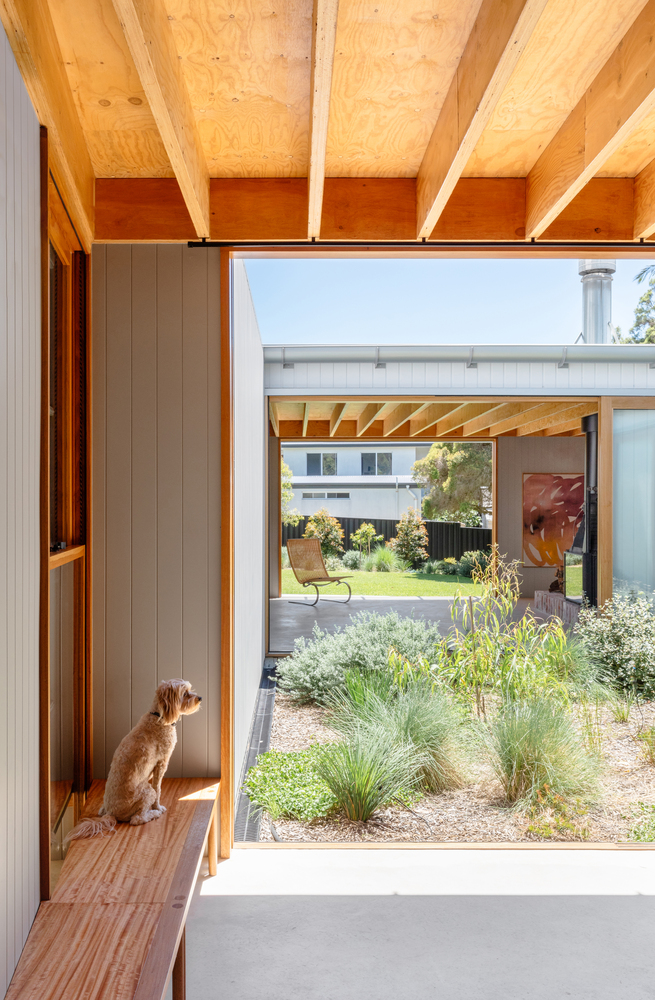 In this space, native and endemic species were added to attract kookaburras, tawny frogmouths, cockatoos, fairy wrens and sea eagles.
The only non-indigenous plants are edible, ensuring the garden doubles as the home's "food bowl"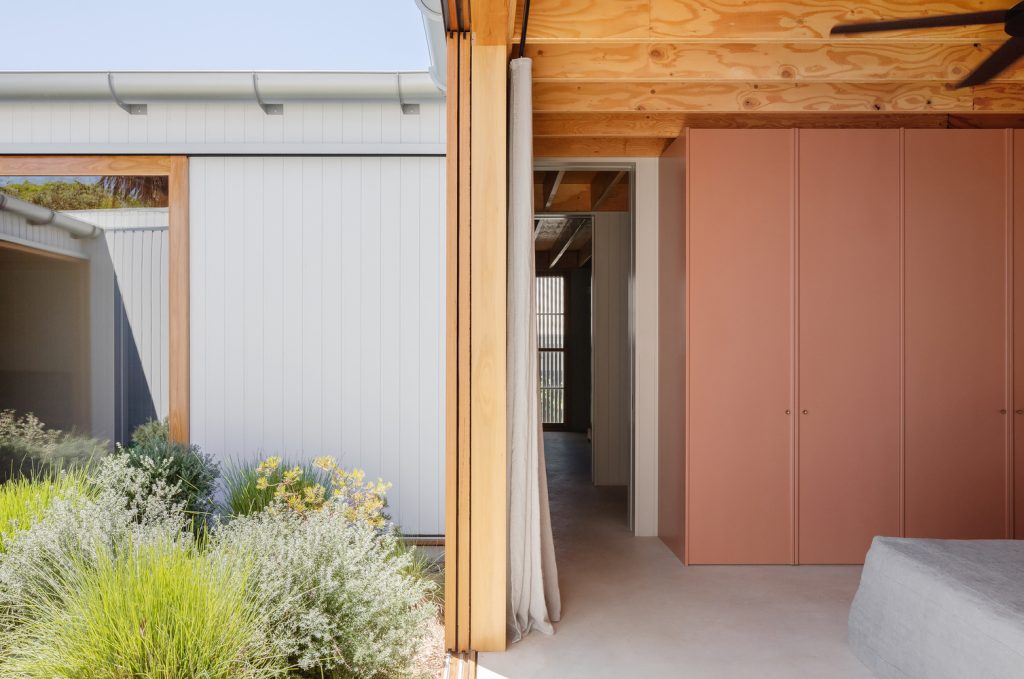 The laundry and bathroom were positioned in the entry threshold to double as a mudroom for sand-filled beachwear.
Opting for ceiling fans in the bedrooms only, Tribe Studio Architects cools the home with adjustable shading to the east and west double-glazed windows and awnings to the north.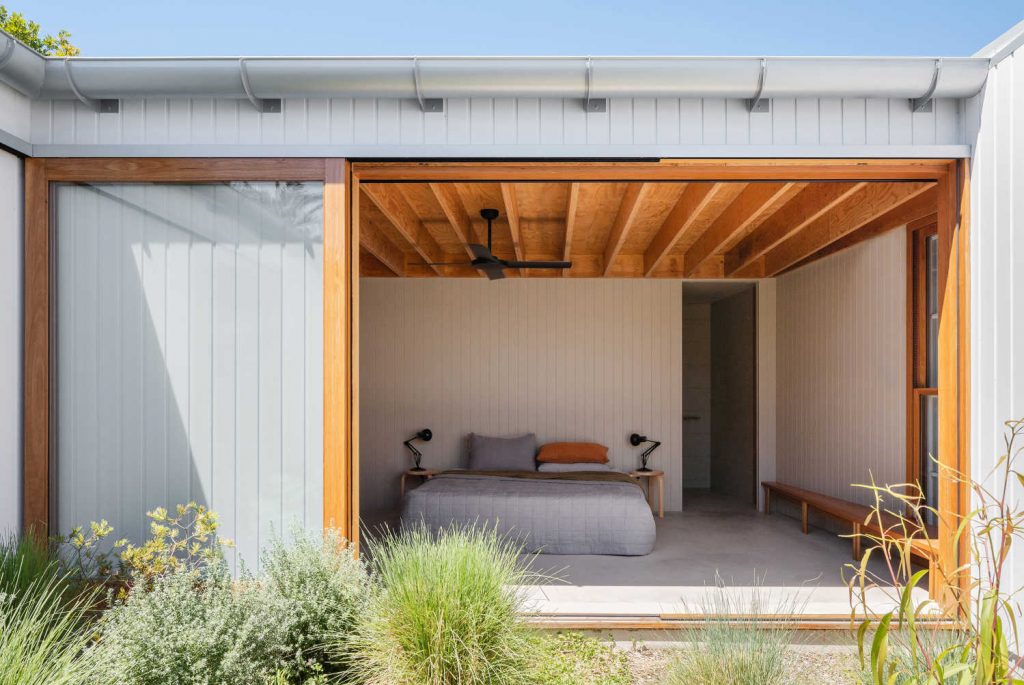 A Philippe Chemise fireplace heats the entire house, while a five-kilowatt photovoltaic array helps power the home with a separate solar hot water and provisions for a future battery.
Rainwater harvesting and recycling to the toilets, washing machine and garden irrigation makes the property 'water-wise'.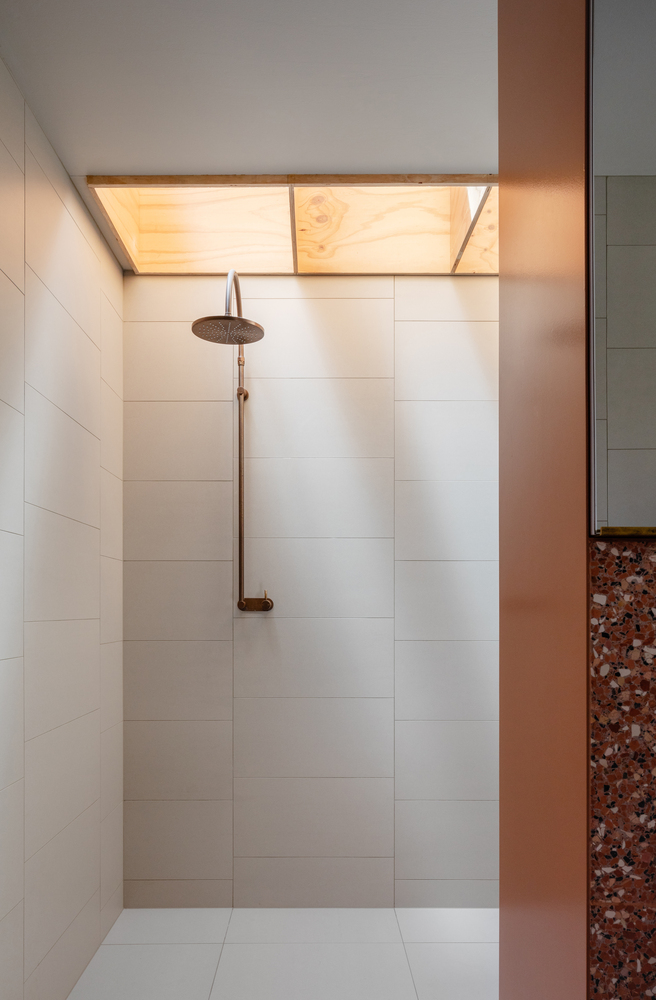 "Sustainable measures embedded in Tribe's philosophy are expressed throughout the house," explains Tribe.
"Eschewing structural steel was both an eco and budget-friendly choice."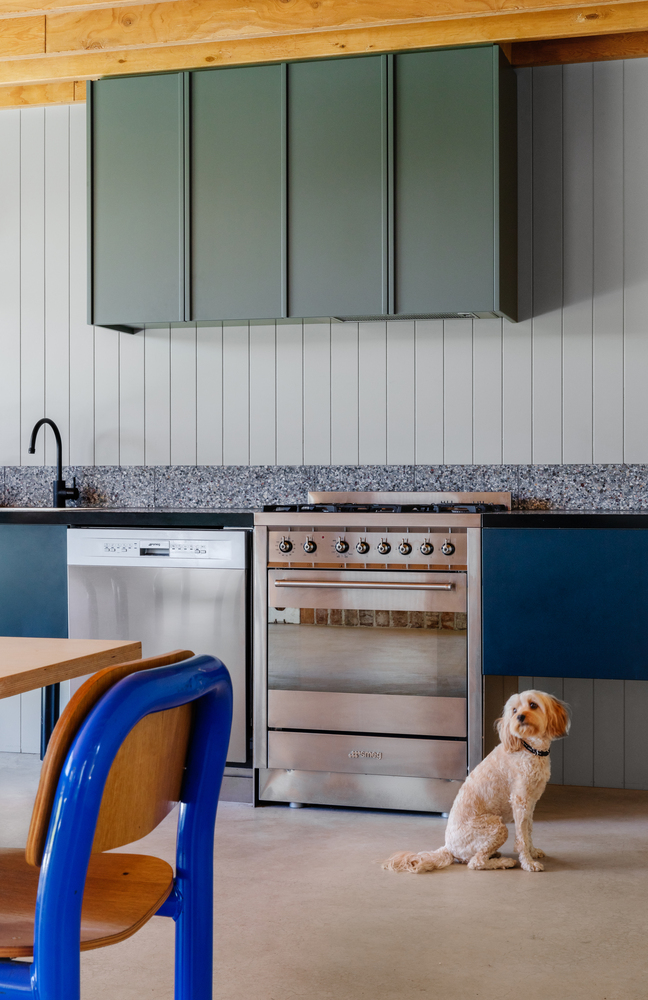 While Bundeena House reflects the particularities of its site with setbacks determined by mature trees and relationships with neighbours, the project was also conceived as a replicable prototype.
"The design doubles as an architectural example of a sustainable holiday home that is authentic to the Australian aesthetic, while also being cost-effective, environmentally aware and supportive of local trades," says Tribe.
"It is an understated economical achievement with high levels of architectural and environmental integrity."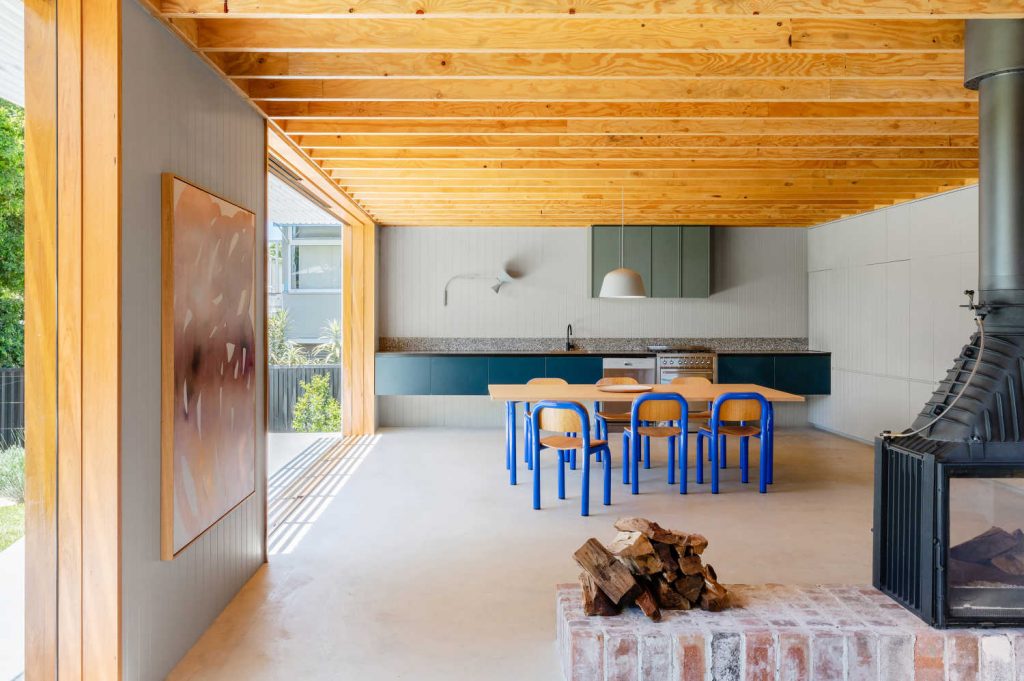 With that in mind, internal timber is certified plantation with laminated veneer lumber and structure ply ceilings in a clear matt finish.
Timber walls are painted white, while the hardwood joinery is Australian Blackbutt, paired with an unpolished concrete floor throughout.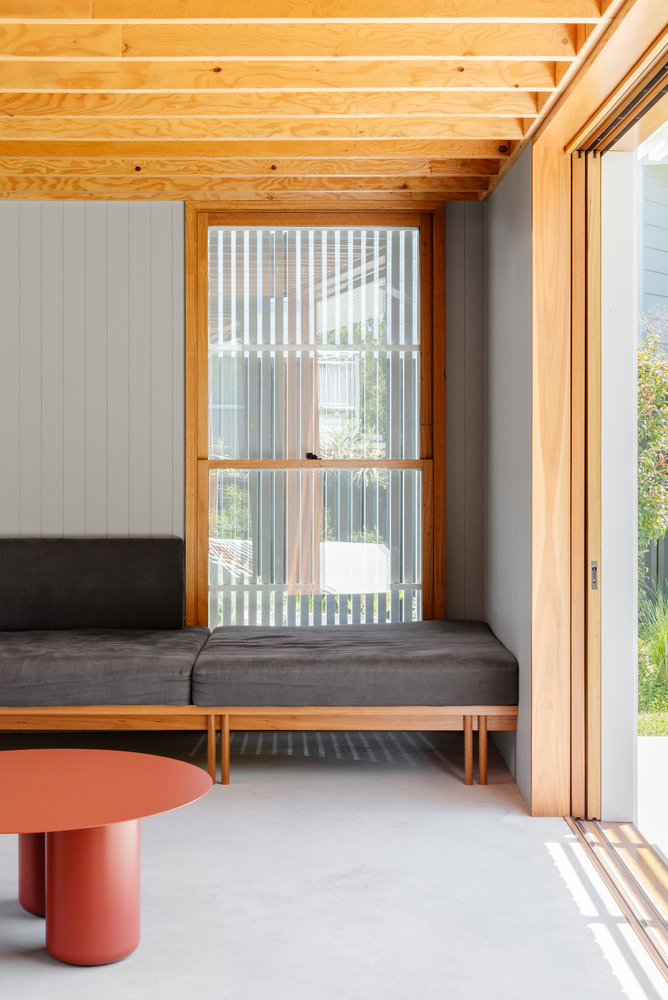 Retractable walls in the open dining, lounging and eating space provide a seamless connection to the outdoors.
A built-in sofa in the lounge can be converted into a bed, enabling the home to accommodate additional guests beyond the two adult bedrooms and kids' room, which can sleep up to six.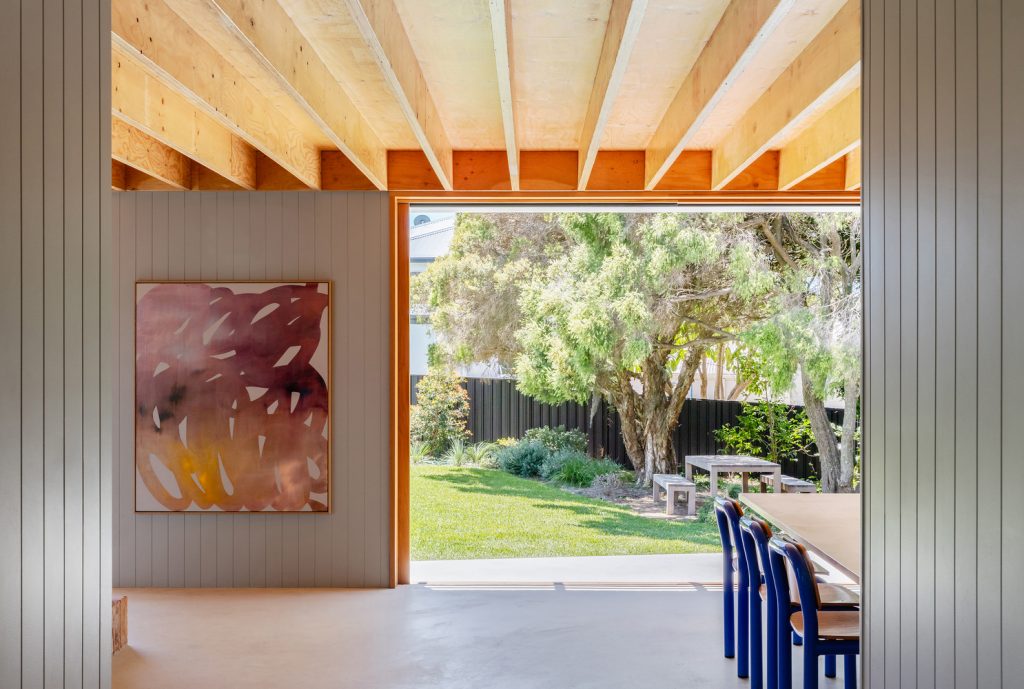 "Internally, a relaxed and raw aesthetic contrasts the architectural rigour," says Tribe.
"Materials are durable and honest"
Photography: Katherine Lu.
Founded in 2003 by Tribe, Tribe Studio Architects is a studio-based Sydney design practice delivering projects ranging from a civic scale through to bespoke hardware.
Recently the studio tackled another renovation, reinterpreting a classic Californian-style bungalow in Sydney's inner west.