The IDEA Gold Medalist was introduced in 2010 as a way to recognise those practitioners who have made an influential and enduring contribution to Australian design culture over the course of a career.
All this week and last, we've been sharing the shortlisted projects and practices for IDEA 2021.
See the 2021 IDEA shortlist here.
And while we can't publish the shortlist for the Gold Medal, we can take a stroll down memory lane to look at the past winners of this prestigious prize.
This year, the Gold Medalist will be chosen by our judges David Flack, Jean-Paul Ghougassian, Meryl Hare, Domino Risch, Chelsea Hing, Ryan Genesin and Brahman Perera, with the recipient announced at the annual gala ceremony via a special video feature.
The Gold Medal is sponsored by Krost.
2010 – Sue Carr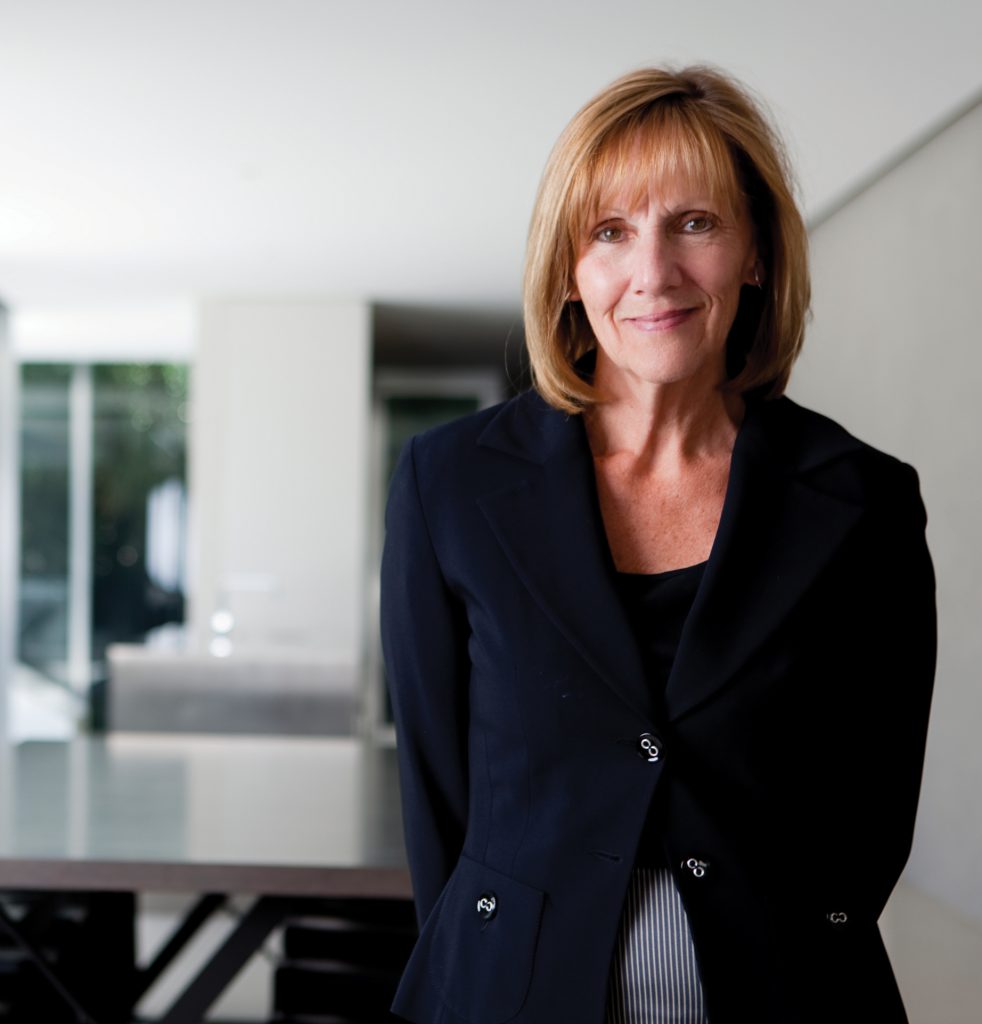 The inaugural Gold Medalist co-founded Inarc Design in the early seventies, with the name later changing to Carr Design Group.
At the time Sue Carr won this award, her leading architecture and interior design firm had already been responsible for high-profile projects including the Hilton Hotel interiors Adelaide, Westin hotel interiors Melbourne, Australian Stock Exchange and Deacons Law Tenancy national roll out.
Of her work as a designer, Carr said: "A singular idea is the power of a great project. It is the feel of the space that is important – the sensory and emotional experiences that give people a sense of ease and wellbeing. My work is very subtle, yet when you put all those subtleties together, the whole can be very strong."
2011 – Hecker Guthrie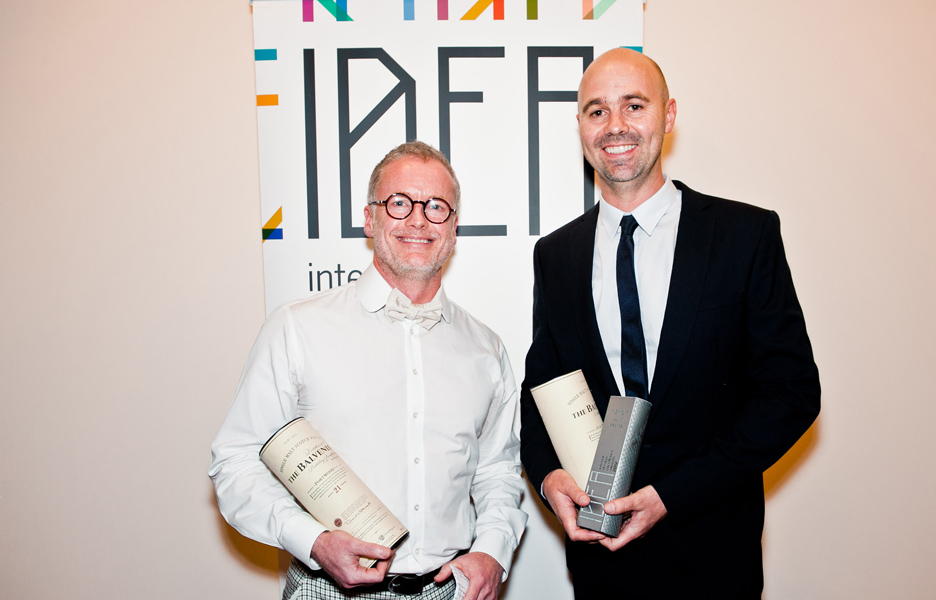 With work ranging from the 1970s Miami glamour of Sydney's Ivy to the indulgent elegance of Bistro Guillaume in Melbourne's Crown Casino, Hecker Guthrie's work had a decidedly hedonistic pedigree when the duo picked up this award.
The pair is driven by a desire to make affective spaces that have genuine meaning for the people that occupy them. One of the first things Hecker refers to when describing his practice's approach is the importance of layering and their dedication to craft.
The 2012 IDEA jury nominated Paul Hecker and Hamish Guthrie for the Gold Medal, noting the consistency and depth of their work. The jury applauded Paul and Hamish's ongoing consideration for the ways in which a project is put together and the place that the craftsman sits within it.
Read more about Hecker Guthrie.
2012 – Janne Faulkner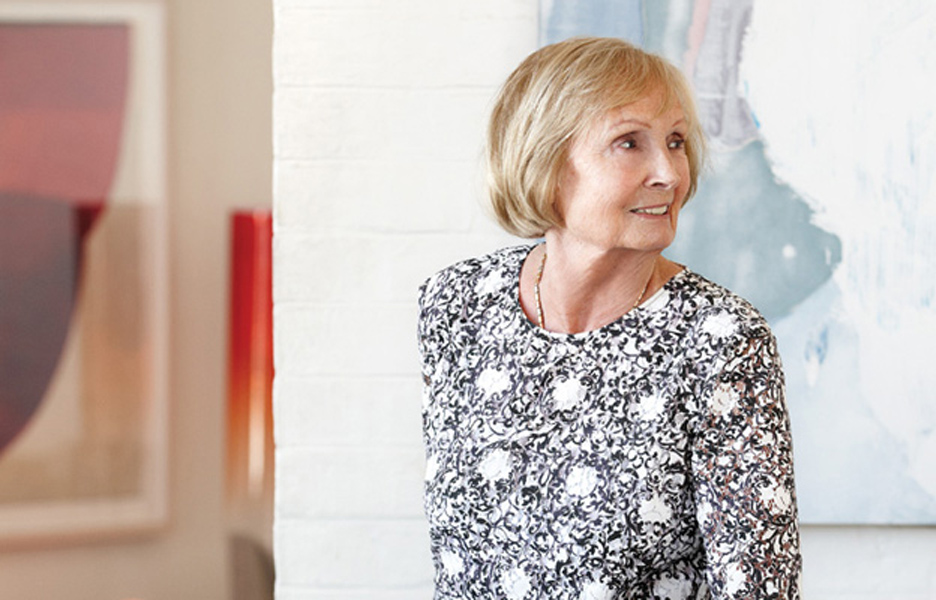 No other designer has influenced the discourse of Australian design quite like Janne Faulkner.
She is internationally recognised as one of Australia's most talented and influential entrepreneurs, responsible for leading interior design and advising product manufactures in Australia.
Many of the items found in Australian homes are a result of Faulkner's design influence; the Colourbond steel roofing on Australian homes, the colour of telephones and kitchen bench tops – even the patterns on tissue toilet paper.
In 1967, when interior design professionals were practically non-existent, Faulkner was one of the first to open an interior design practice in Australia, Nexus Designs.
Read more about Janne Faulkner.
2013 – Jeff Copolov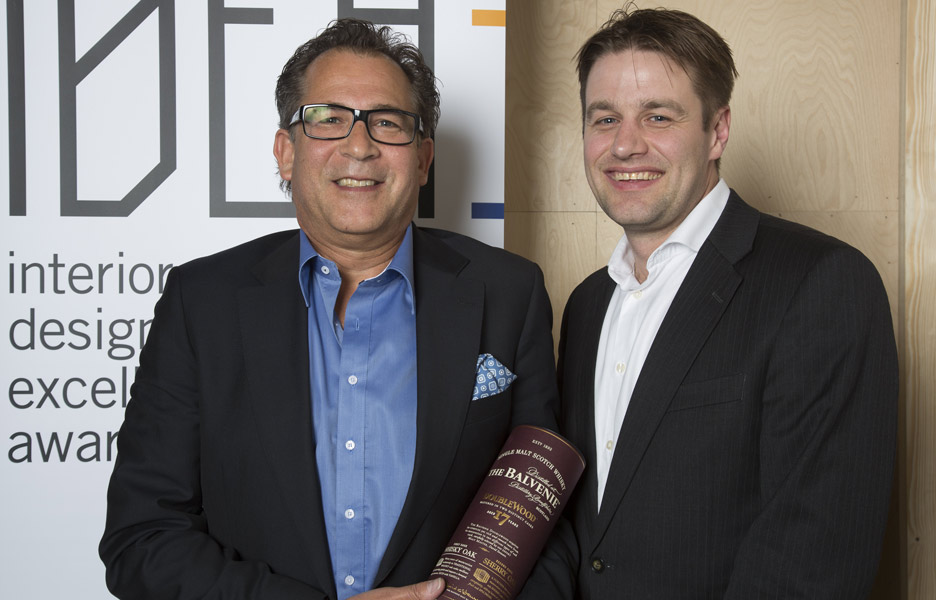 Jeff Copolov is an engaging figure. A quiet and thoughtful man, he is a passionate designer whose talent has made an indelible mark on the Australian design landscape.
Working as interior design director for Bates Smart at the time, he was responsible for some of Australia's most impressive and successful interior design projects.
Architecture and design is a part of the Copolov family DNA. Copolov's maternal grandfather was an architect, trained and educated in Vienna during the Secession movement, who embraced the old school ways when artisans were integral and the hand-made was revered. His mother was an award-winning textile designer and painter, while his paternal grandfather and father retailed home furnishings. Art, architecture and design were essential elements of family life through city visits to architectural landmarks, theatres and galleries.
2014 – Chris Connell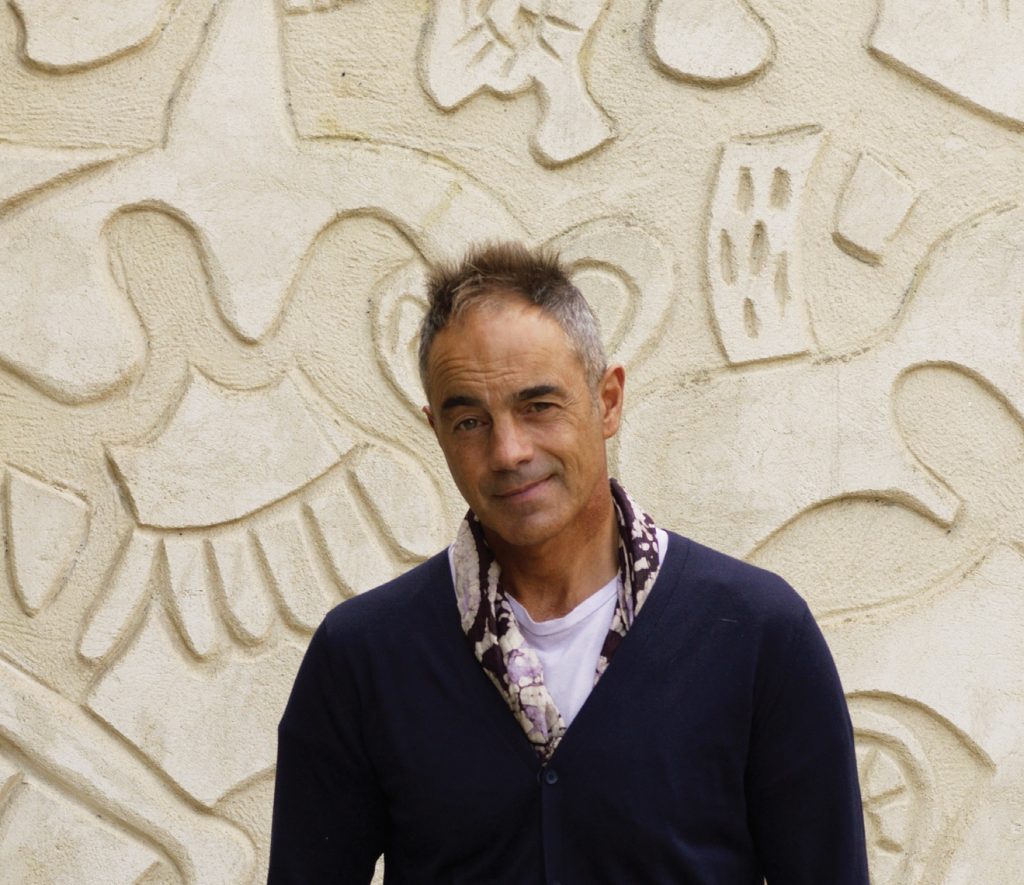 Chris Connell was director of Chris Connell Design and co-founder of MAP with Raoul Hogg when he picked up the Gold Medal in 2014. He also had a reputation for elegantly shaping residential and hospitality interiors, while designing and manufacturing objects and furniture.
His first project – Caffé e Cucina – evoked history, warmth and a sense of family establishment. Cucina was Connell's springboard, as it was for owner Maurice Terzini. The duo gave Melbourne a new alternative in the café experience – a compact space, great service and attention to detail, with great food and coffee.
Read more about Chris Connell.
2015 – Nik Karalis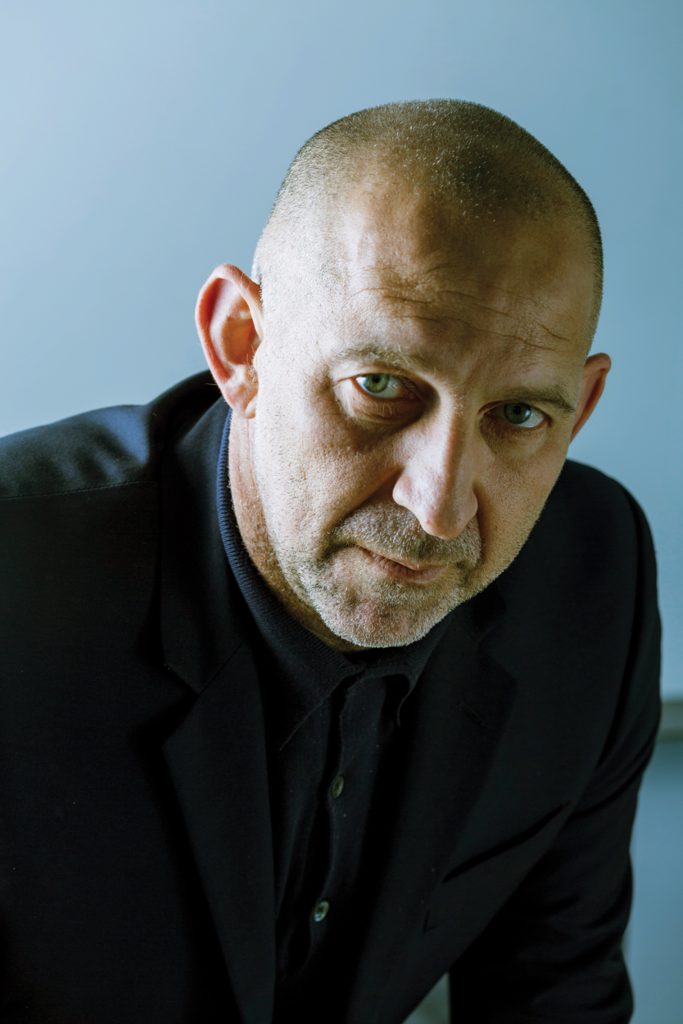 Throughout his, then, 22 years with Woods Bagot, Nik Karalis had been an outstanding contributor to design and architecture on a global platform.
Coming from an interiors background Karalis carved out an outstanding career.
Speaking of his career, he said: "I managed to get into Adelaide Boys High School and eventually this lead me into a university course of chemical engineering. My studies included both physics and mathematics all very useful foundations for my next journey. I dropped out of the course right in the middle of mid-term exam and felt that architecture was my destiny. I commenced an interior design course in 1980 and almost 20 years later I finally sat the architecture exam via a night course. Now I am actively pursuing a third degree in urban design – the true trifecta of the entire built form creative spectrum."
2016 – Kerry Phelan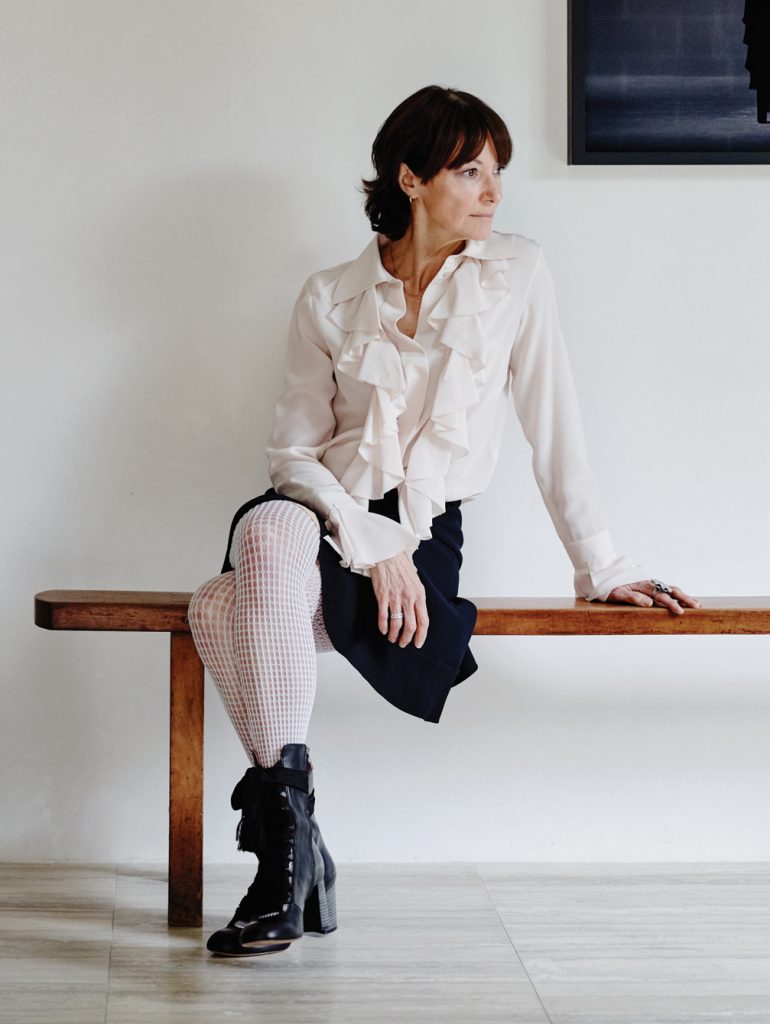 Throughout a career that spans more than 20 years, Kerry Phelan has produced exciting and groundbreaking designs that are sophisticated and creative, winning accolades and securing loyal clients along the way.
Phelan established Kerry Phelan Design Office (KPDO) after a long and successful career as one of the directors of Hecker Phelan Guthrie.
KPDO is a practice that encompasses the best of both worlds – the design talent, experience and wisdom of Phelan, and the architectural maturity and intellectualism of partner Stephen Javens, who joined the practice in 2014.
Phelan has made her mark in the architecture and design community moving through her career more under the radar than as a celebrity. Her innate good taste and eye for detail are evident in every project that comes from the KPDO studio and she has established a grand tradition for excellent outcomes.
2017 – Rob Backhouse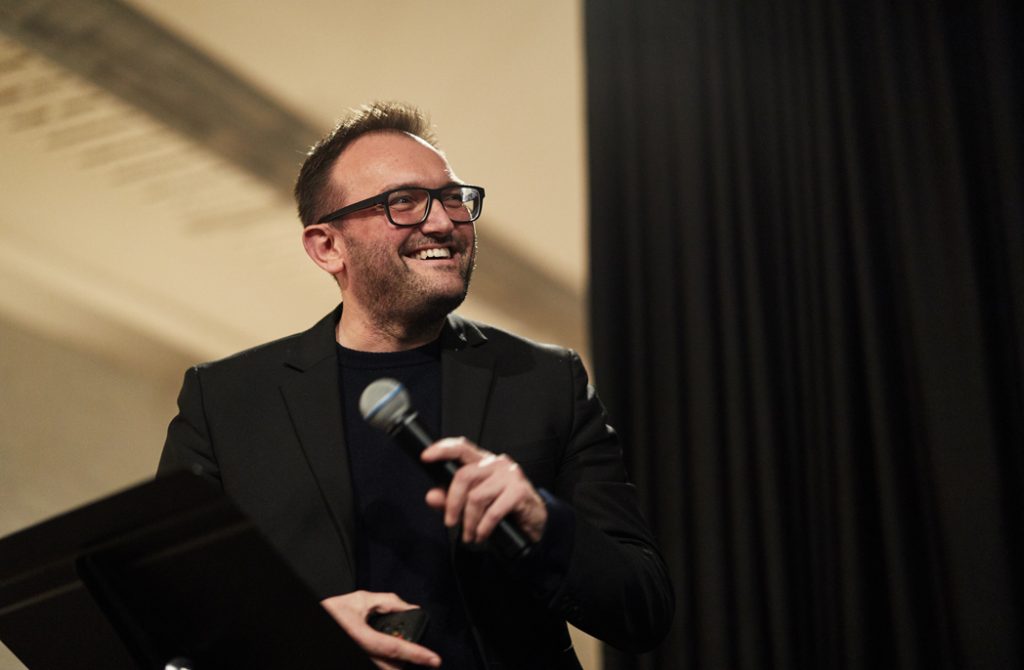 The IDEA Gold medal recipient for 2017 was a man who had made an indelible footprint on the Australian design scene throughout his career.
As a designer, he contributed to projects that were recognised worldwide and, as managing director of Hassell, he led the business to further accomplishment and fortune.
Backhouse was born in Melbourne, but grew up on Queensland's Gold Coast, graduating from the Queensland University of Technology with a Bachelor of Built Environment majoring in interior design. While he was studying urban planning and landscape at QUT, it became apparent to the young Backhouse that the genre of interior design offered him greater opportunity to grow and learn and so, looking to the future, he changed focus to interiors. His first position was with BVN as an interior designer working alongside Shane Thompson and Kirsti Simpson.
Perhaps one of Rob Backhouse's greatest talents is his inclusive and collegiate nature. He has the ability to nurture and sustain inter- and multidisciplinarian teams that work together for the greater good of the project and the practice. His perception of design is inclusive of all design genres and he understands that this is what makes a good project great.
Read more about Rob Backhouse.
2018 – Sandy and Peter Geyer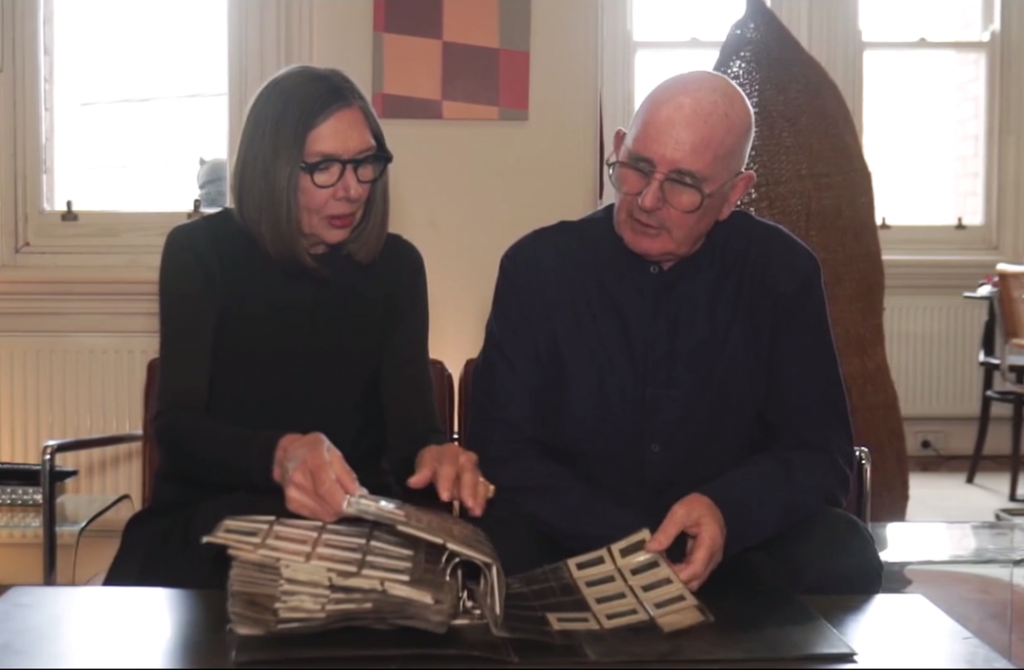 Husband and wife team Sandy and Peter Geyer are well-known for creating Geyer Design, later simply called Geyer. They are renowned for a brilliant legacy of projects that have shaped the interior design landscape of our country.
The couple met while studying interior design at RMIT in 1968 and, after graduation, each pursued their own direction in Melbourne. Sandy Geyer went to work at Bates Smart McCutcheon and then Yuncken Freeman, where she was the first female designer employed.
Peter Geyer joined a shopfitting company where he worked on such projects as the radical House of Merivale store, before moving on to architects Lumsden and then Perrotts, where he was head of interior design at the age of 24.
Throughout their long careers, Sandy and Peter Geyer worked to change the face of design in Australia, ensuring that interiors were no longer second to the role of architecture, but dynamic and integral to creating buildings driven primarily by the end users' needs.
Read more about Sandy and Peter Geyer.
2019 – Andrew Parr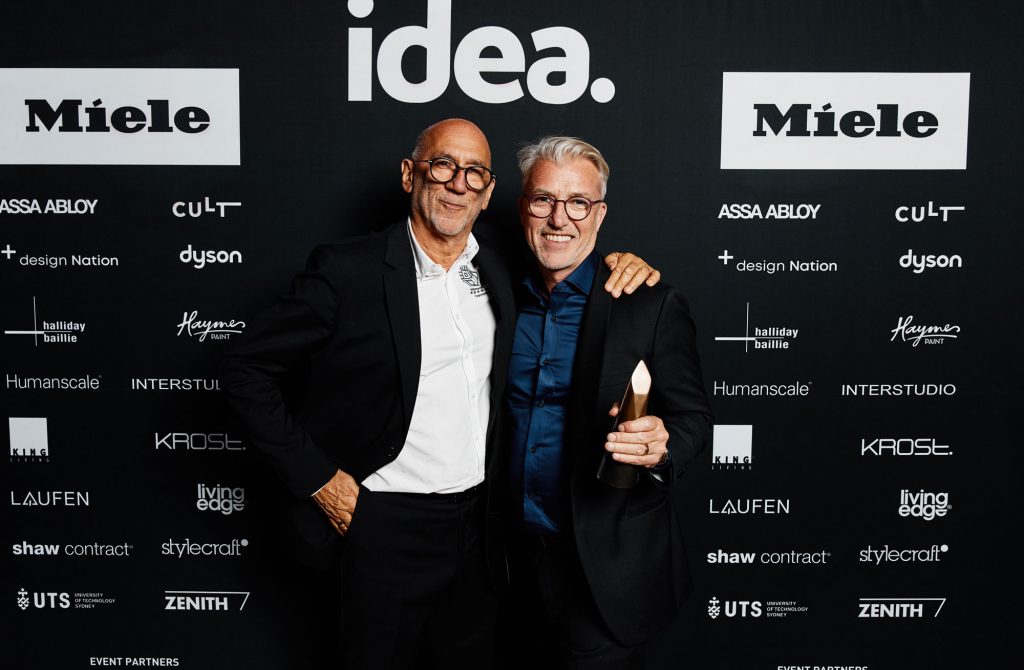 2020 – Meryl Hare
Growing up around modernist homes along the Yarra River, Andrew Parr became intrigued with the work of Robin Boyd and his contemporaries.
His very first commission was to design the family home in Templestowe. Just 16, Parr drew up the floor plan before passing it along to his father's friend, architect Ian Barr. The minimalist design influence was decidedly Graham Gunn, but the palette came from Parr's grandmother and mother, who both embraced modernism and colour within their own homes.
His first position was with renowned Melbourne architects Synman, Justin and Bialek (who later became SJB) and he's been there ever since. Along with his prodigious talent, anyone who knows Parr will attest to his sense of fun and zest for life. He is one of Australia's most beloved and renowned interior designers.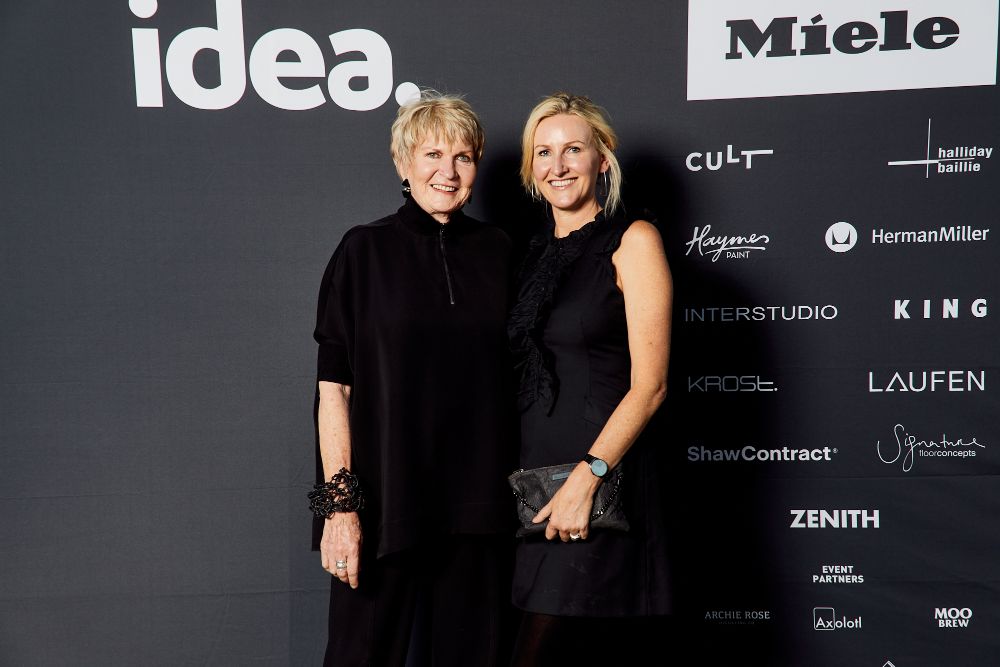 The daughter of an Anglo-American mining company man, Meryl Hare was raised in Zambia and Swaziland and immigrated to Australia in 1988, where she formed Hare + Klein Interior Design in Sydney.
With no local contacts, she soon found her feet with architects and craftsmen, laying the foundation of a more than three-decade long career spanning both residential and hospitality, and establishing herself as a doyenne of the Australian design industry.
A worthy recipient, she was described by the 2020 jury as "A truly sophisticated designer who always delights in her approach to her client's brief".