In 2021, we introduced a new category to the IDEA awards program – Community Services.
The new category acknowledges the positive impact interior design and architecture have had on our community or not-for-profit sectors.
Designed to highlight the work architects and interior designers do for those who don't traditionally have access to design expertise, it is open to projects completed between January 2018 and July 2021.
In its inaugural year, the Community Services category has six finalists. They're listed below, each with a link to a dedicated page on the IDEA website where you can find more images and information about each.
These finalists were selected by our editorial team. A further round of judging by our judges David Flack, Jean-Paul Ghougassian, Meryl Hare, Domino Risch, Chelsea Hing, Ryan Genesin and Brahman Perera will determine the winners, which will be announced in late November.
To receive regular updates about IDEA, including details of how to enter next year, subscribe to our newsletter.
Below is the full list of the Community Services shortlist:
This category is sponsored by Zenith.
Foyer Central, DKO Architecture with St George Community Housing and Hutchinson Builders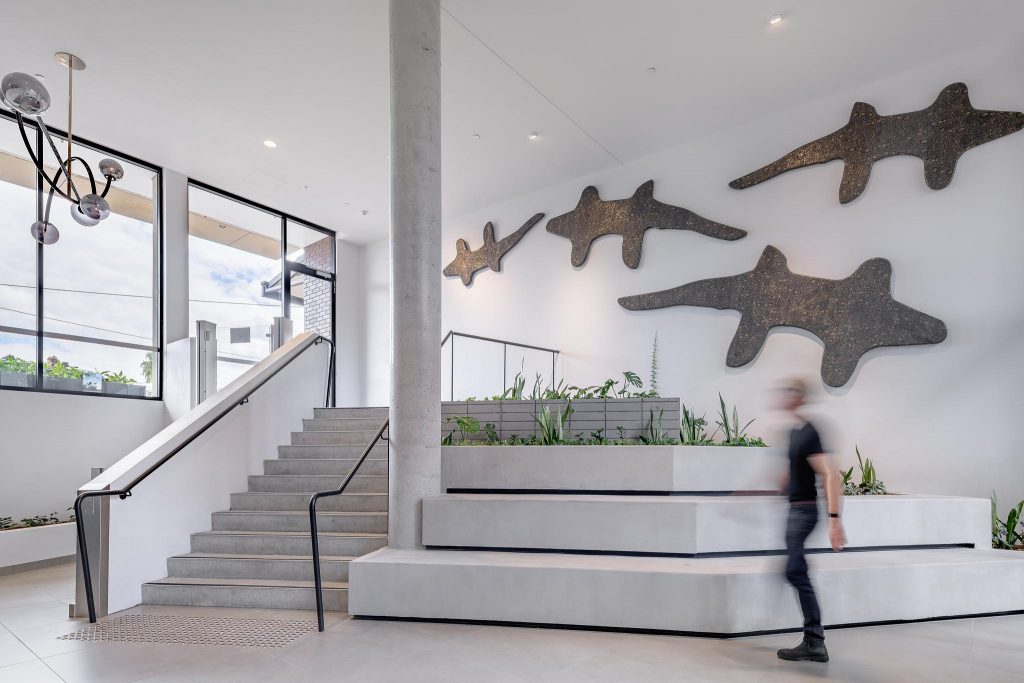 Foyer Central is an innovative youth housing model, affordable housing, office and commercial spaces on one site in the heart of Sydney's Chippendale. Previously public housing, the building was transformed to deliver a modern, quality purpose-built accommodation that is now home to 73 individuals.
Investing in young people at a pivotal point in their lives reduces their dependence on government services in the future – saving money across vital public services and benefitting the entire NSW community. Foyer Central students are likely to have improvements to their physical and mental health, education and development outcomes, including employment and secure housing. The Foyer development has transformed the aesthetic of the local area, while meeting a community need for additional affordable housing.
Groote Archipelago Housing Project, TheFulcrum.Agency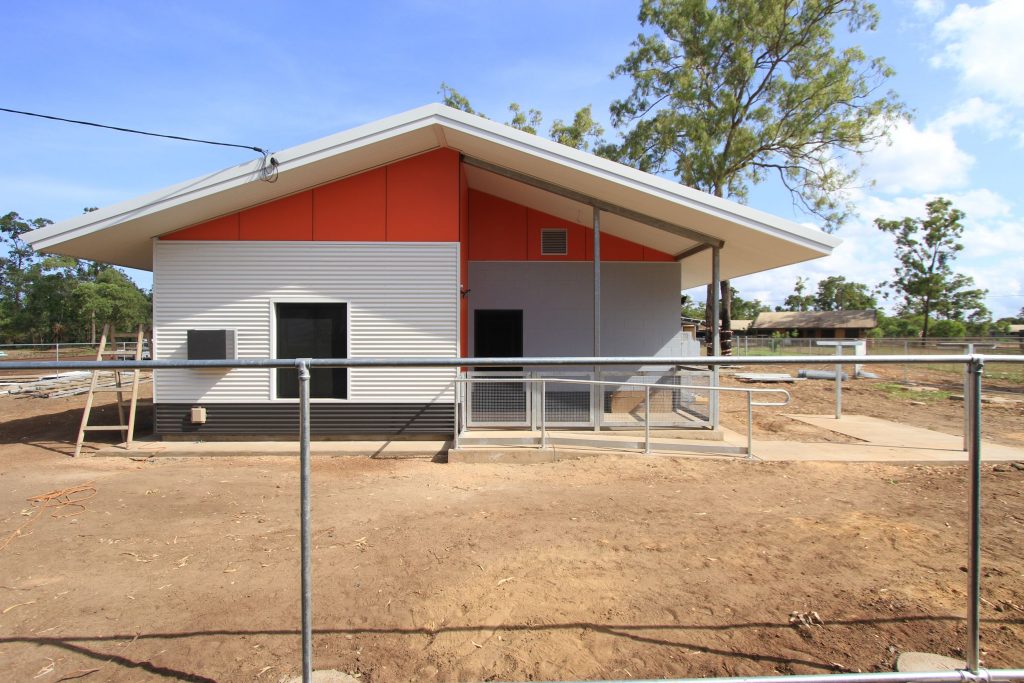 The Groote Archipelago Housing Project has been carefully co-produced with the Anindilyakwa people to create a sustainable, long term housing future underpinned by local decision making, community leadership, empowerment and local community control to deliver culturally responsive and climatically suitable housing.
Fundamentally this project was a design-led housing program, not a housing project. In the overwhelming majority of Indigenous communities, housing projects are delivered through sporadic government interventions in singular projects with a focus on cost cutting and novelty. The opportunity presented by the Anindilyakwa community was to re-imagine the housing paradigm that has haunted remote Australia.
Nyul Nyul Community Packing Shed, SJB with Bruno Dann and the Nyul Nyul community, The Orana Foundation, Promena Projects and van der Meer Consulting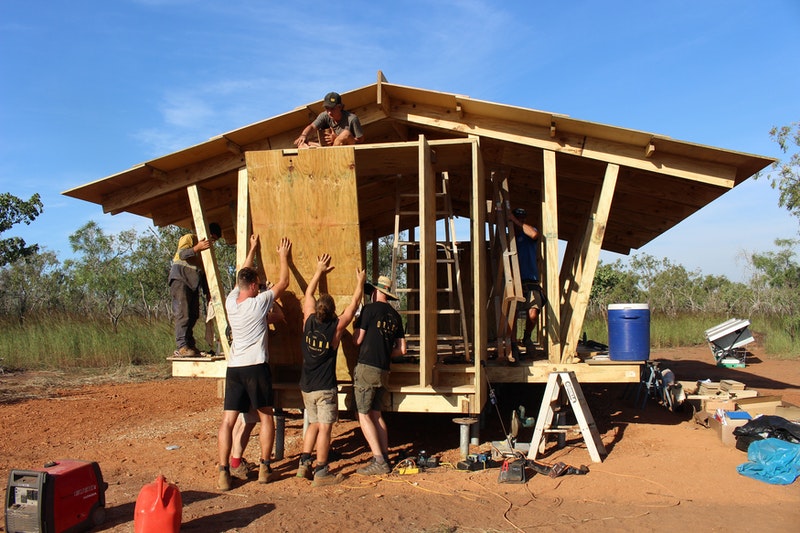 The Packing Shed is a purpose-built timber facility that was installed at Twin Lakes on the Dampier Peninsula for the harvesting and processing of Indigenous foods on Country. The partially prefabricated structure is designed to withstand cyclonic wet season conditions while providing a cool natural environment for meeting and working.
Located on the land of the Nyul Nyul people, who are the custodians of Winawarl, the Country also known as Twin Lakes Cultural Park, the design evolved over a more than 10-year period in a pro bono collaboration between traditional owners, architects, builders, engineers and the Orana Foundation. It is the product of a bottom-up process that sits outside the government funding model, giving community full agency to direct the process by assuming the role of client.
Redlum – Wye River house, MGAO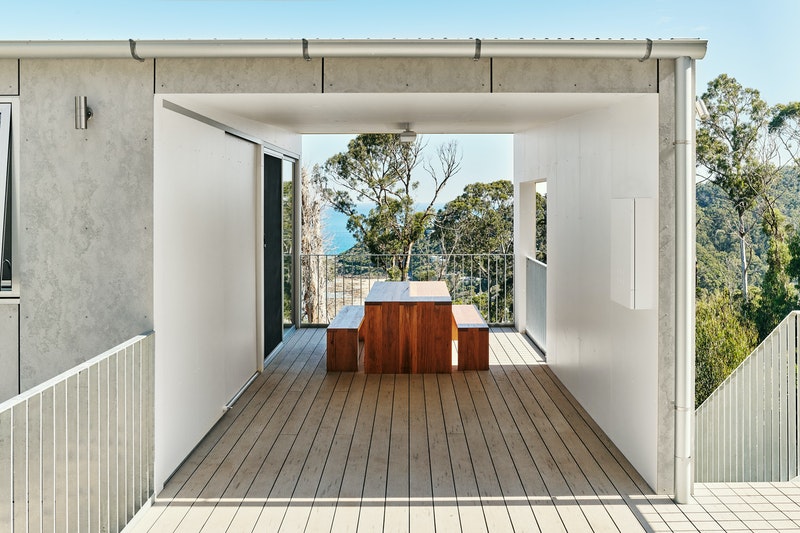 After the bushfire destroyed the family home in 2015, the rebuild of this coastal dwelling uses the vernacular beach shack typology as a reference for design. The project aimed to explore simple materials, rational forms and a 'careful carelessness' in order to create a modern (bushfire compliant) fibro beach shack.
The project was one of three pro bono projects undertaken by MGAO after the bushfires. Its clients have a long historical connection to the Wye River, with a family connection to a man named Paddy Harrington, one of the original builders who constructed many of the town's early fibro beach shacks.
The Hester Hornbrook Academy, Gray Puksand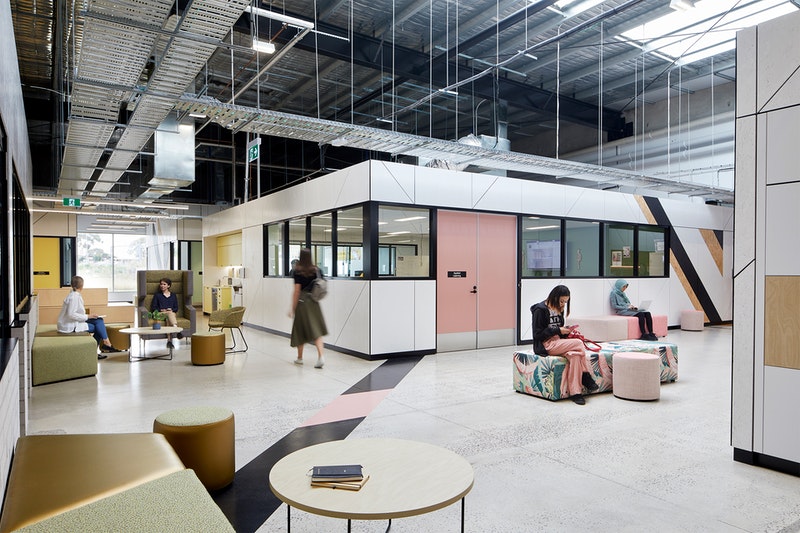 The design for The Hester Hornbrook Academy delivers a harmonious educational facility that is warm and welcoming. Its high school-age students are some of the most disengaged young people from some of Victoria's most disadvantaged areas. The sensitive design response supports a pedagogy that supports community, inclusiveness and interaction.
A unique element of the project is the design's intent to visually connect all the spaces so that students can see others using the space, which fosters a feeling of security. The design's emphasis is on community and belonging, and for these students being a part of something is crucial, not only for their academic development but for their own personal growth.
Utopia Refugee and Asylum Seeker Health, Brave New Eco with Mesh Designs (building designer responsible for permit applications)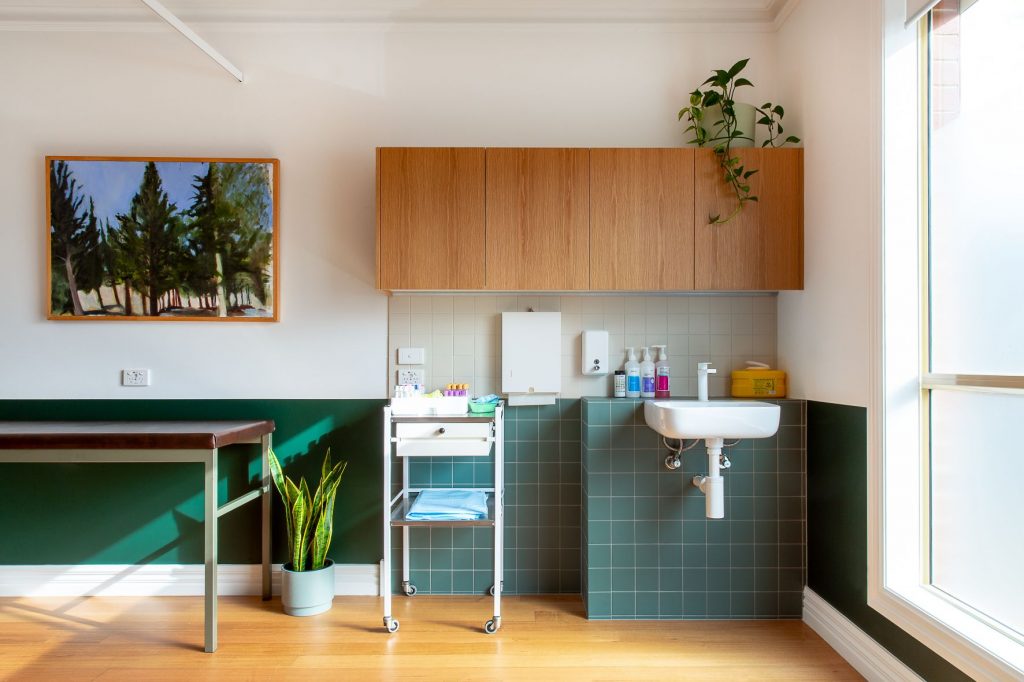 Utopia is a refugee/asylum seeker health service providing primary care at no cost to refugees and asylum seekers regardless of their Medicare status. It is a non-government organisation established by people who believe in health as a human right and that refugees and asylum seekers require services tailored to their needs.
The pressure was immense to get the clinic open and, in a feat of project management excellence, Fido Projects (which came on board to deliver the project at cost for Utopia) managed the entire fitout stage ready to open the doors in six weeks. Utopia opened and had barely hit the ground running when the COVID-19 pandemic struck. The centre quickly adapted and provided a valuable testing centre in the west of Melbourne.
See the full Community Services category.
Last Friday, we shared the Colour, Hospitality and International categories. While earlier this week, we shared the Emerging Designers of the Year and Designers of the Year.