One of Australia's most exciting contemporary artists Ramesh Mario Nithiyendran is set to showcase his exhibition The Guardians at Sydney Sullivan+Strumpf across four exciting weeks.
Opening October 14, Nithiyendran's major solo exhibition will feature creative references to his diverse global influences and gestures to broad histories related to sculptural and ritualistic icons designed to protect from evil.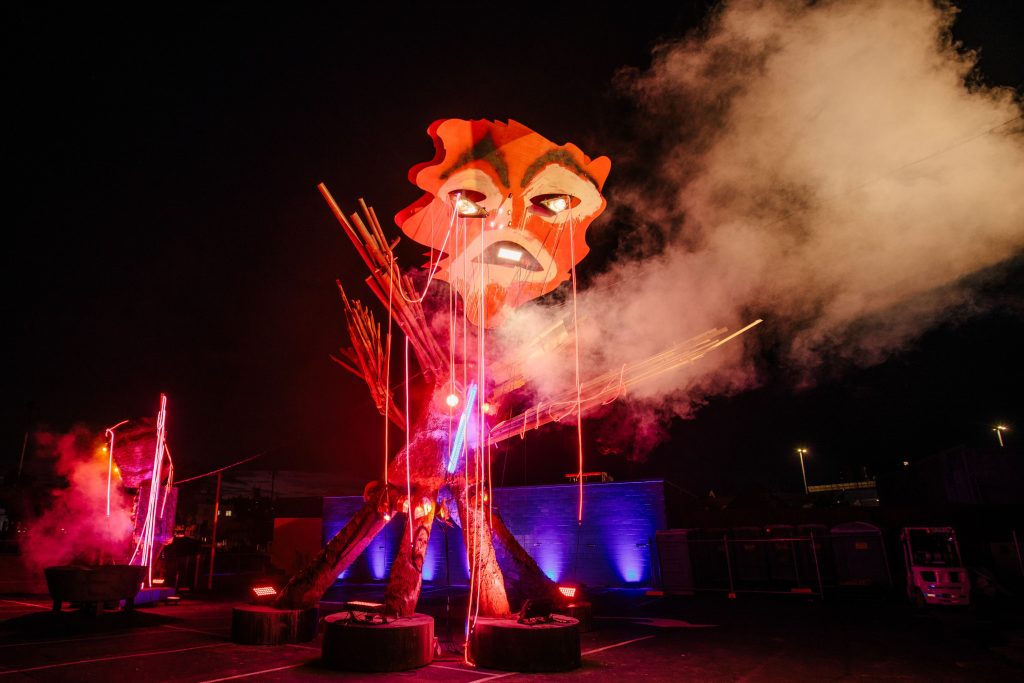 The Sydney-based Sri Lankan artist says: "The [guardian] figure's allusions to ideas around regeneration, renewal and even collapse are particularly pertinent in our current global climate defined by social, environmental and public health shifts/upheaval."
To celebrate Nithiyendran's latest exhibition, ADR sat down with the artist to discuss his cultural background and design inspiration.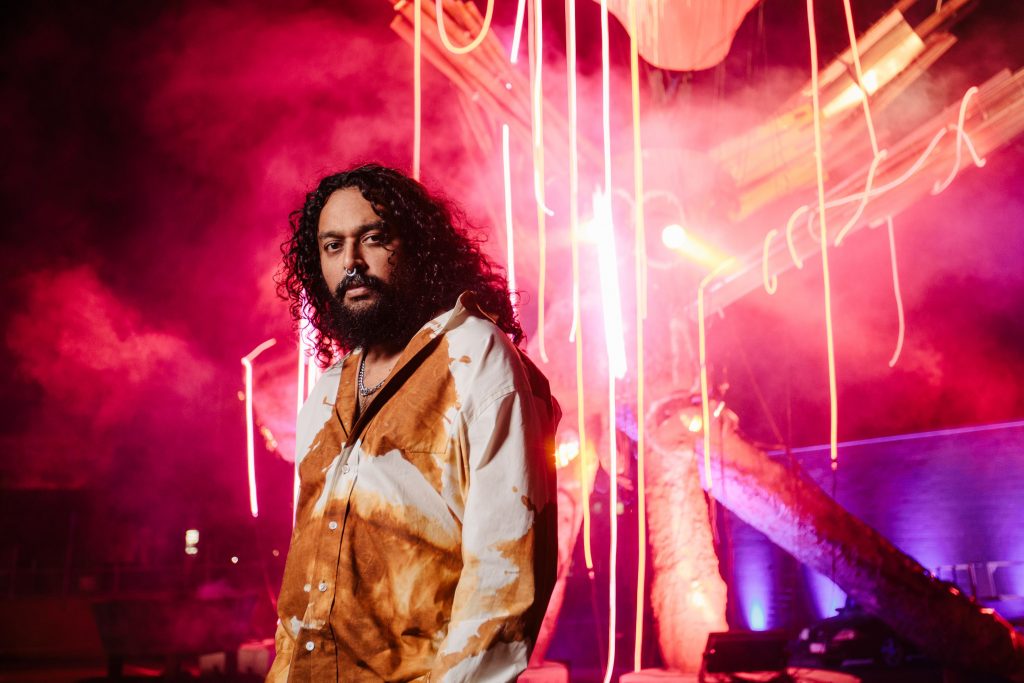 When did you first become interested in the world of art? And what path led you to become an artist?
I've loved making and experiencing art for as long as I can remember. I have memories of being a small child and covering sheets of A4 paper with scribbly drawings.
I grew up in Auburn in Western Sydney within a migrant family and community. I was pushed towards more vocational pursuits and never went to galleries.
As I became a teenager, I remember learning about artists in high school. I was so inspired by those who explored feminism and race politics both locally and overseas. When I went to university and studied fine arts, they were the artists I was interested in researching.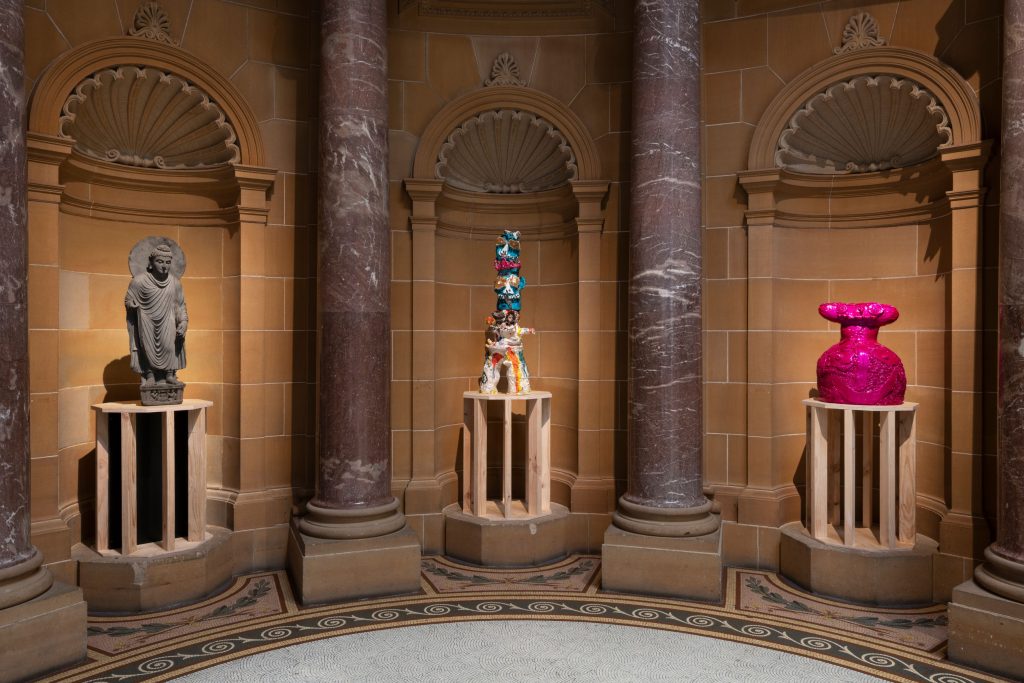 You're often described as creating New Age idols. Can you talk a little more about that?
Idolatry is a key theme in my work. While there is much to draw from here, there is no hierarchy. Everything from emojis to the media, monuments, mythologies, zoology and monsters has a presence. South Asian forms and imagery are of particular interest.
Politically, I'm interested in thinking through ideas related to the monument, gender, race and religiosity. Working with materials like clay and bronze gives me the potential to connect to diverse histories and regions.
Tell us about your upcoming solo exhibition.
It's called The Guardians.
There will be over 25 different scaled ceramic sculptures, which are the culmination of research into various sculptural and ritualistic icons designed to protect from evil as well as the elaborate building and glazing strategies I've been experimenting with over the past year.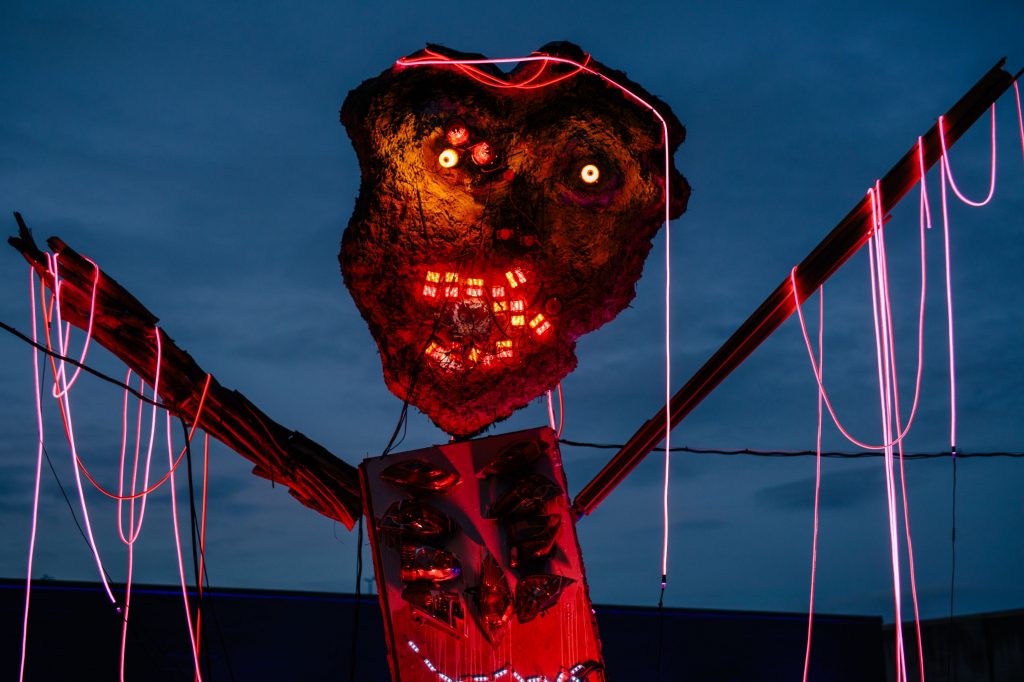 You most recently completed a sculpture for the newly unveiled HOTA Gallery (designed by ARM Architecture) on the Gold Coast, right?
Yes! It was commissioned in partnership with the Melbourne Art Foundation and HOTA to mark the gallery opening and is made primarily from bronze with concrete, neon and fibreglass elements.
I wanted to make a guardian or protector figure that referenced global and spiritual cultures while nodding to the urban vernacular of the Gold Coast. I was deeply interested in the kinds of figurative sculptures that frame entrances in places of importance globally.
What do you think is the most challenging part of being a young artist at the moment?
The financial implications of maintaining a fully functional sculpture studio in proximity to my core professional and personal networks. Real estate is such an inequitable industry in Sydney.
This – combined with a lack of literacy around the creative sector – makes maintaining a studio practice challenging.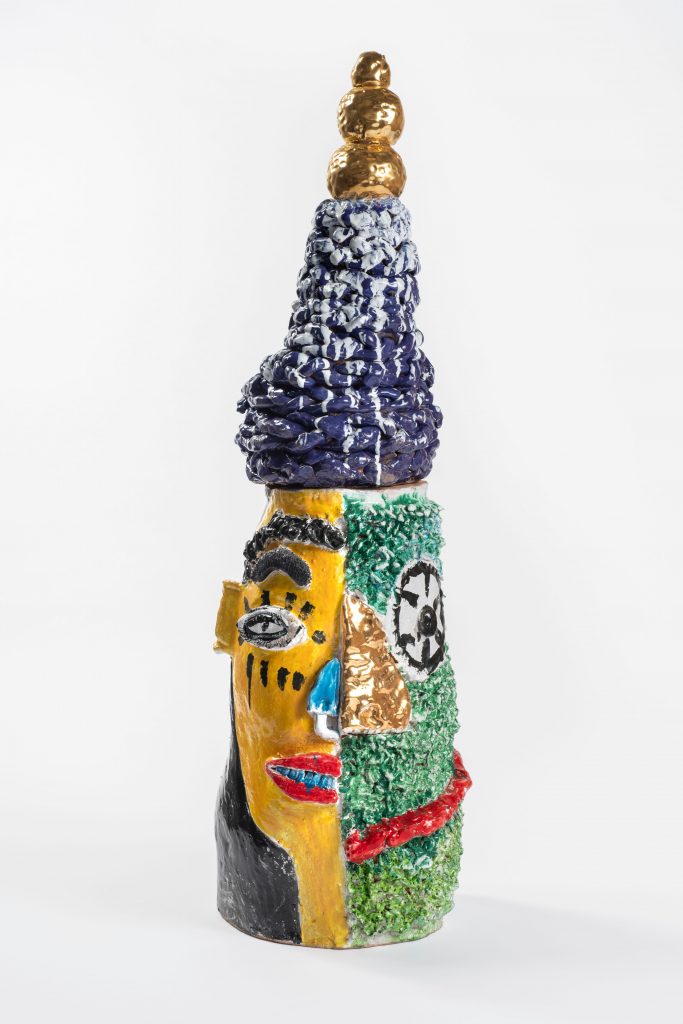 Who or what are some of your influences?
I am inspired by so many aspects related to material and visual cultures. Art, design, food, fashion, architecture, writing… everything has resonance. Although, my major points of research are related to vernacular sculpture from Asia from 2000 BCE onwards.
What was one of your biggest lessons learned since starting out as an artist?
Professional and successful artists need to have extraordinary business skills. That sounds dry, but being able to conceive my art as something existing within markets and different kinds of economies has allowed me to develop sustainable practices, which means I can keep doing the thing I love every day – making art.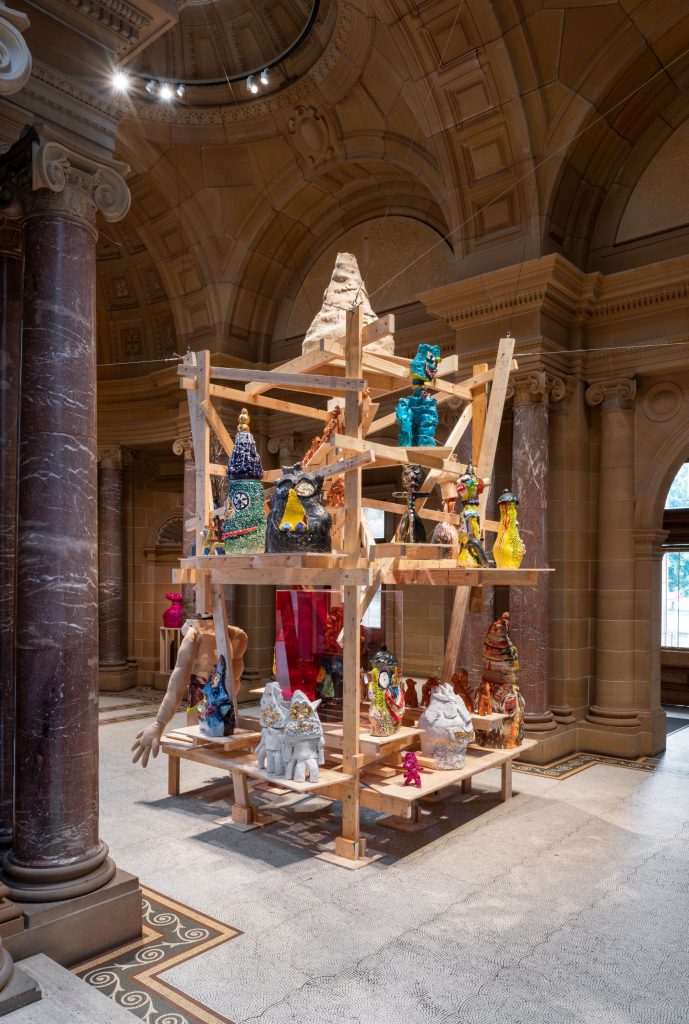 What's next?
I hope to work more in the public realm, on larger and more materially ambitious projects that reach broader audiences. I'd love to make a large fountain that integrates bronze, lighting and water.
Lead image by Elise Frederickson.
The Guardians launches October 14 at Sullivan+Strumpf Sydney until November 13. Click here to learn more!
In more art news, ADR recently toured Justin Art House Museum (JAHM) with Charles Justin to discover the relationship between architecture as a business and vocation.
This interview originally featured in the latest edition of inside. Grab your copy at your local news agency or online.