Shou Sugi Ban and tactile materials dominate this restaurant designed by Pattern Studio to "lure" Melburnians out of the city and into the airport suburb of Tullamarine.
Three Blue Ducks is by the hospitality group of the same name, which opened its first eatery in Sydney's beachside suburb of Bronte a decade ago.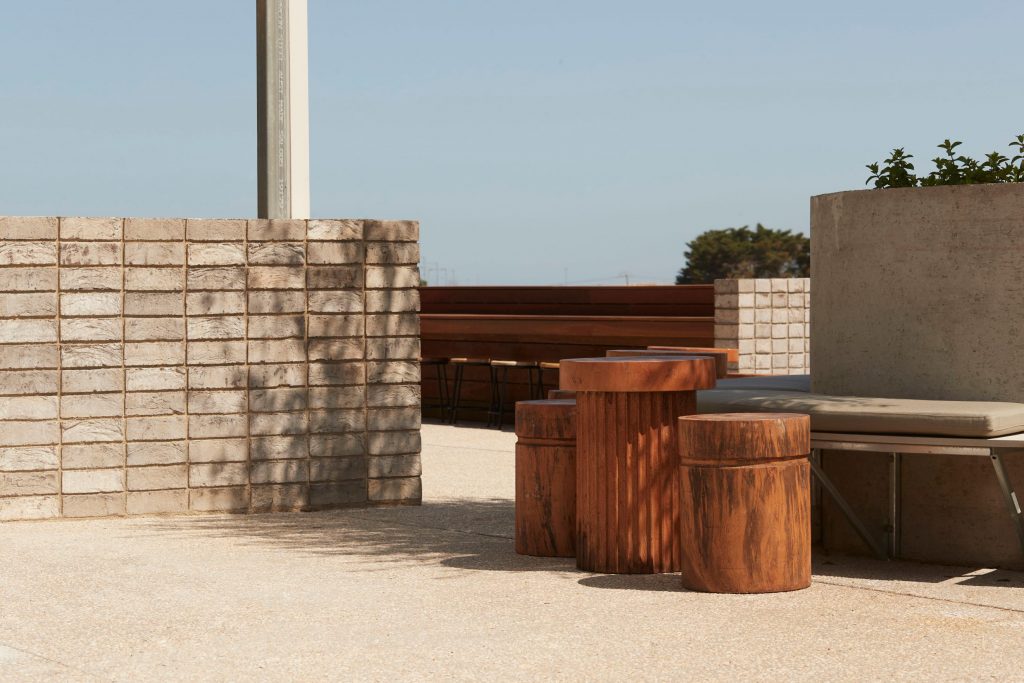 The Tullamarine restaurant sits within Urbnsurf, a two hectare surfing lagoon and Australia's first surf park.
Pattern Studio also worked with Urbnsurf on its changing rooms and surf rental areas, and set out to design spaces that "bring a sense of character and soul [that's] often lacking" in commercial recreational facilities.
"Three Blue Ducks draws inspiration from the raw and energetic soul of surf culture," Pattern Studio director Josh Cain tells ADR.
"The result is a warm and tactile semi-industrial space richly layered with natural materials, colours and textures."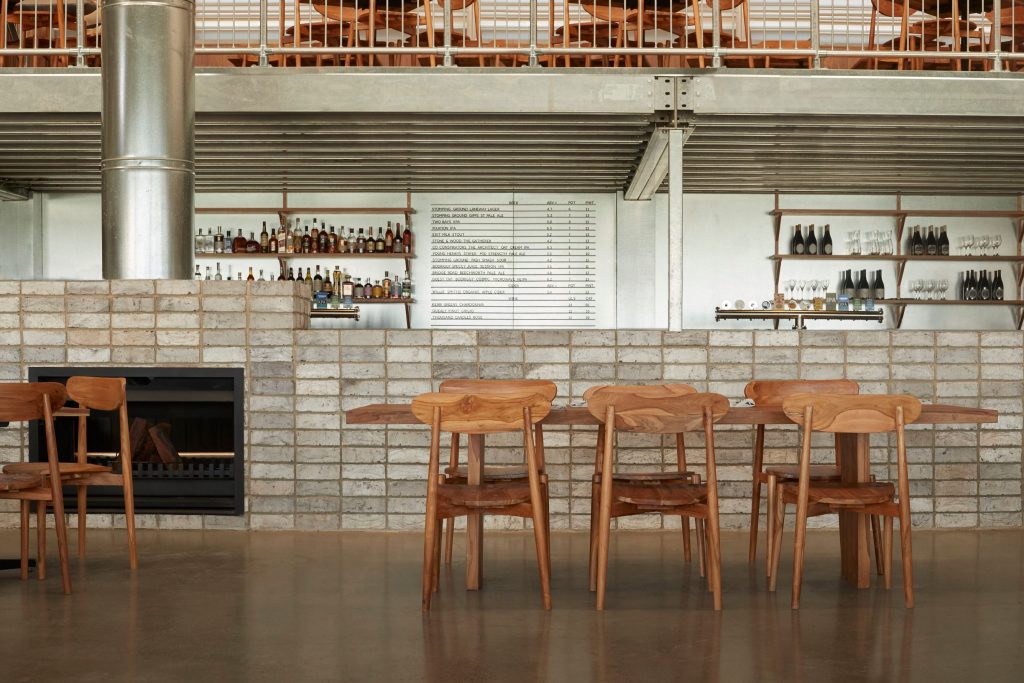 The 400-seat restaurant takes advantage of its site with large windows that don't obstruct views of the lagoon.
Outside, the al fresco dining areas feature hardwearing concrete, steel and "smoky grey" brick.
Dotted throughout are large planters providing a mix of shading from trees as well as herbs and edible plant varieties that service the restaurant.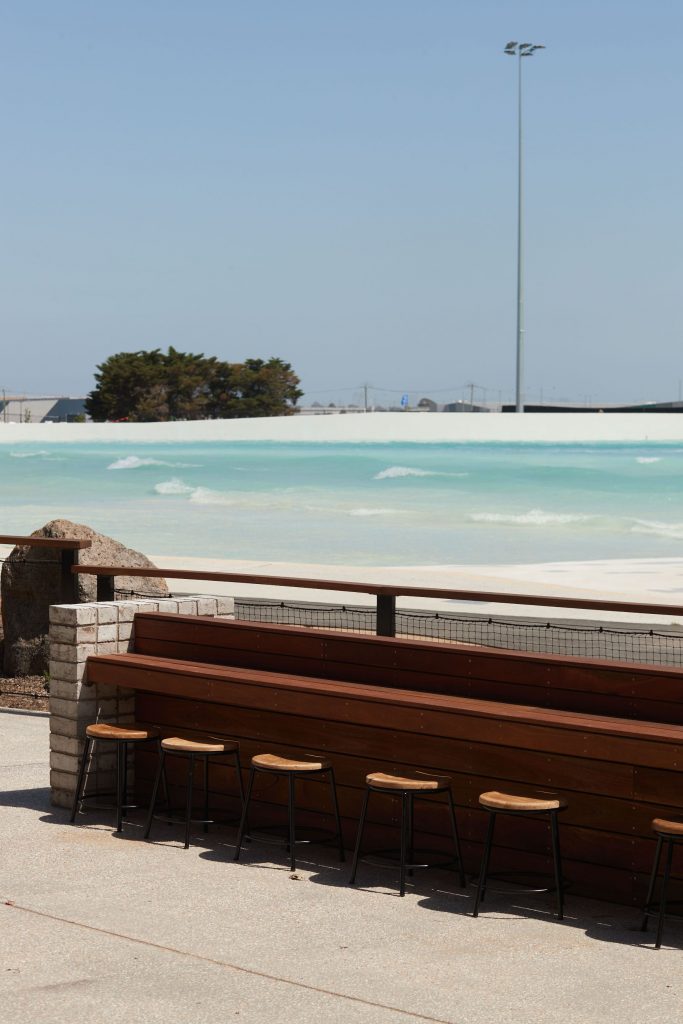 Back inside the 1,600-square-metre industrial, corrugated steel shell, the palette is decidedly warm and worn.
"We were particularly mindful that we were trying to create something with a sense of honesty and authenticity at an, arguably, totally inauthentic site – an artificially made surf pool," says Cain.
"Part of our strategy here was to build a material palette that used and celebrated the raw and natural wherever possible."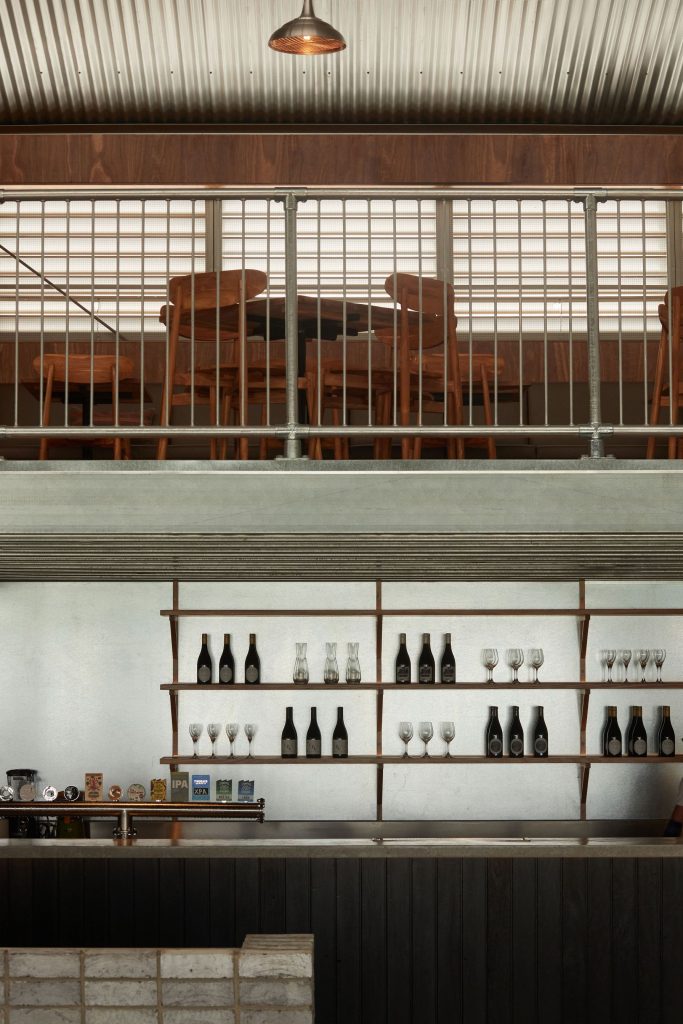 On the ground floor, kiln-fired Italian grey bricks form the front of the bar and service space, paired with Shou Sugi Ban charred timber panelling.
"Conceptually, we wanted to reference the charming, soulful surf shacks that have their own unique character and charm," says Cain of the decision to use Shou Sugi Ban.
"Pragmatically, our material selections needed to be robust and hardwearing given the high-traffic commercial environment."
Galvanised steel sheets, echoing the restaurant's steel staircase and railings, are used on the bar's backsplash, adding to the industrial feel of the polished concrete countertops and floors.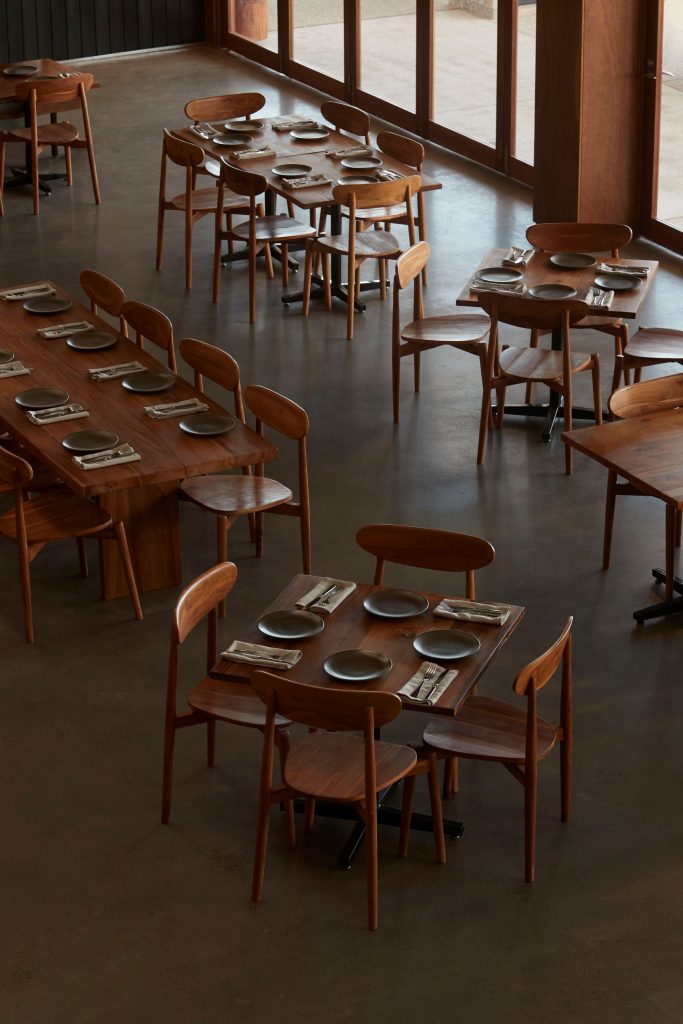 "The venue's design embraces the utilitarian nature of the site's industrial fabric.
"Layers of colour and texture have been brought into the space via furniture and soft furnishings."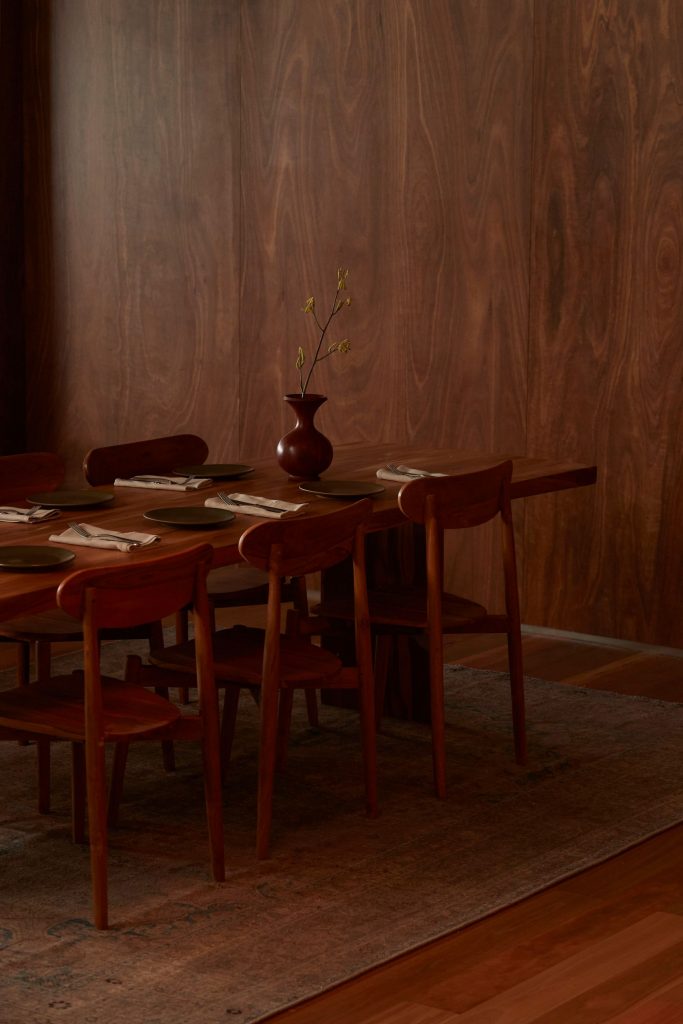 On the mezzanine level, the "rich, warm hues" of Australian Blackbutt and teak cover every surface. Timber furniture and aniline leather upholstery add warmth and tactility to the space.
Dotted throughout the restaurant are framed prints by surf photographers Woody Gooch and Nick Green, and Moroccan rugs and throw cushions that "nod to" North Africa's surf sites.
Vintage floor and table lamps bring a feeling of "retro cool".
"We have a great respect for surf culture and felt it a great disservice to respond conceptually with a surface-level design approach only," says Cain of the studio's decision to avoid cliched references to surfing and surf culture within Three Blue Ducks interiors.
"[Instead] we've endeavoured to create a restaurant experience that appeals not only to stoked wave riders who will routinely visit the lagoon, but to a considerably broader clientele of food-loving Melburnians who perhaps never thought they'd step foot in a surf park."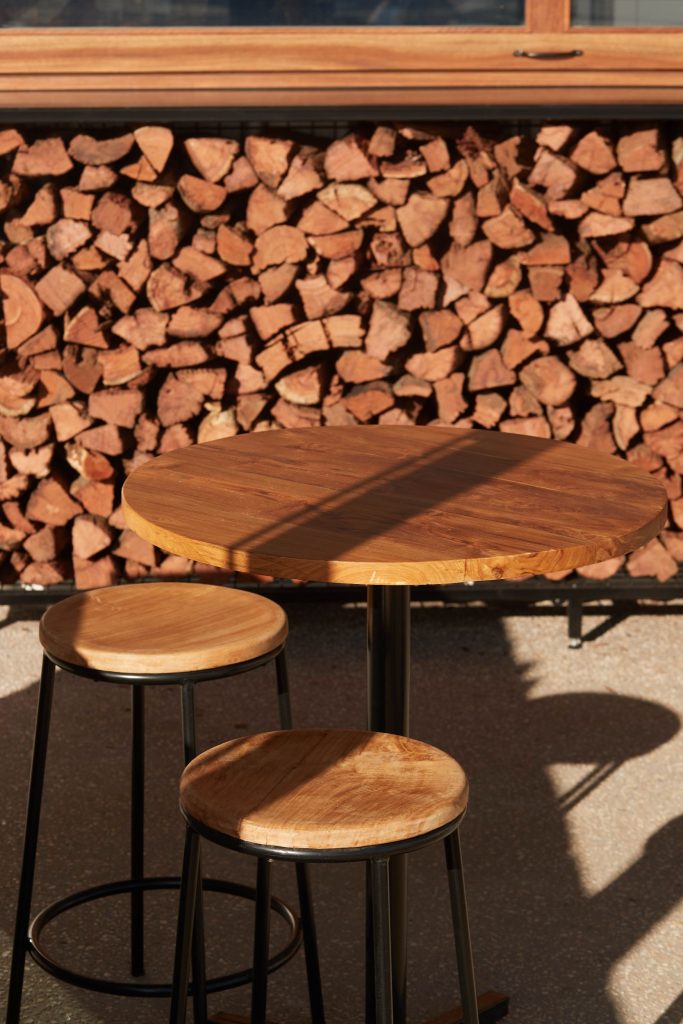 Photography: Traianos Pakioufakis.
Pattern Studio is a studio led by Lily Goodwin and Josh Cain. We caught up with the duo recently to chat about their careers, studio ethos and working across cities and time zones.