The directors at Pattern Studio share a few traits with Goldilocks: they are young and keen to try new things. But they're worldly-wise too. Just look at their projects.
Lily Goodwin and Josh Cain have tried working in large and small practices, operated from remote and local studios, and created ephemeral and enduring projects. And since they established Pattern Studio in 2015, they have realised projects on several continents.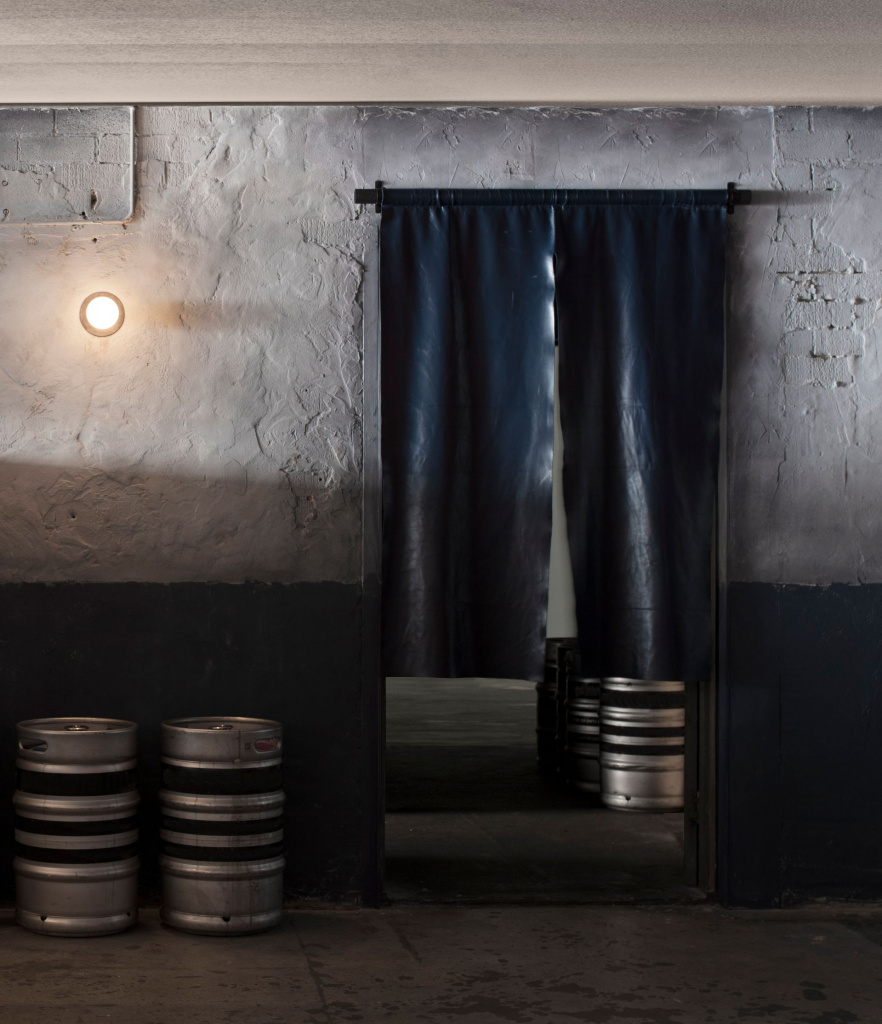 "One of the motivations for starting Pattern was that it might offer the opportunity to work flexibly and move around – to live elsewhere in Australia or overseas – and that has worked in our favour with regards to projects," says Goodwin.
"We've honed the 'anywhere, anytime' way of working. Our plans pre-COVID were actually to fly out to Europe today [the day they spoke to inside].
"We also desired diversity in our work," she continues, "and in the past five years we've been really fortunate to work on a fairly wide range of projects, with different types of clients, at different scales, across various locations. Each of these has seen naturally unique outcomes and lessons."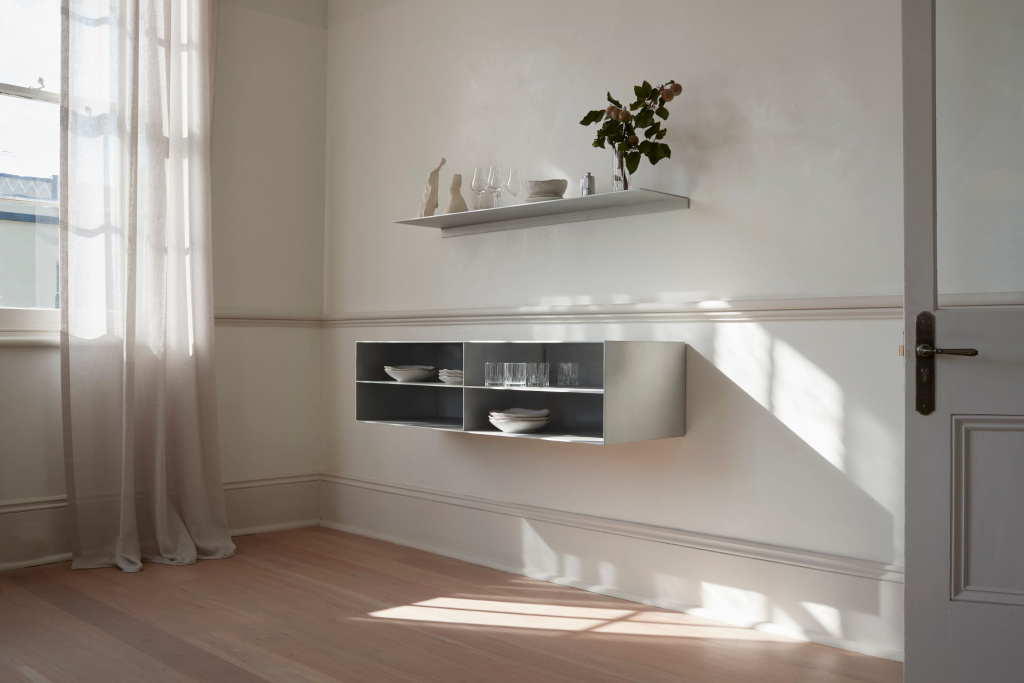 That variety – coupled with a desire to eschew trends – makes for an atypical design practice – one towards which young and disruptive clients naturally gravitate.
"We've really been able to explore, in the broadest sense, the possibilities within design," says Goodwin.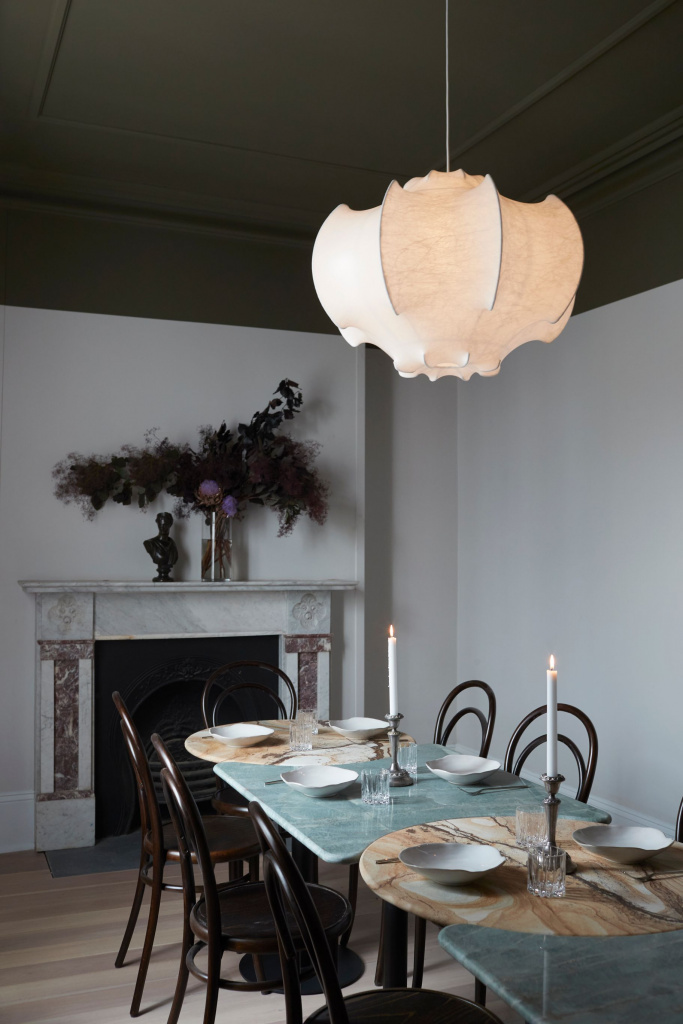 The couple met while working at an established architecture firm in Perth, an experience they both found at times uninspiring, says Cain.
"We were working on high-profile projects with decent sized budgets, but consistently there were a large number of stakeholders and complex organisational requirements keen to influence the design," he recalls.
"It can be challenging to steer those projects in new or interesting directions. Often the outcome is predetermined by the project DNA. It meant we were craving involvement in smaller projects."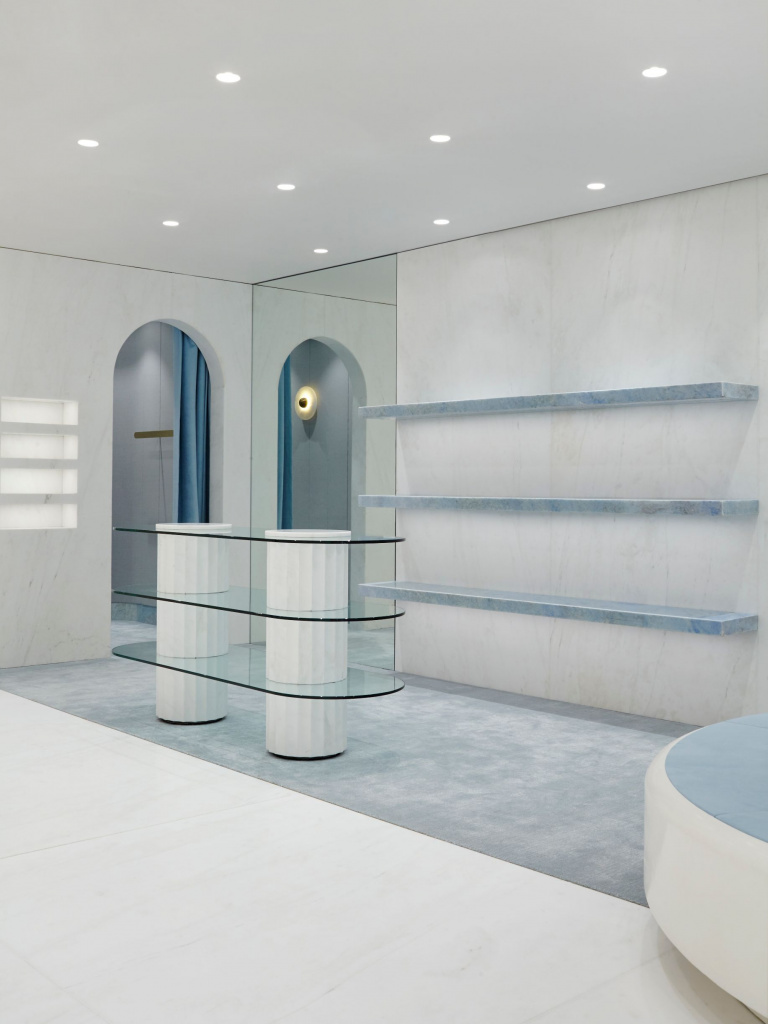 They moved to Sydney and then Cain relocated to London and back, before the duo founded Pattern Studio. Overseas connections led to their first production design gig: a PS by Paul Smith show at Pitti Uomo in Florence, Italy.
"Our first international contract came through a friend in London, and happened really quickly," says Cain.
"They weren't happy with their previous designer, so we were interviewed on a Saturday night and started work on the Sunday afternoon."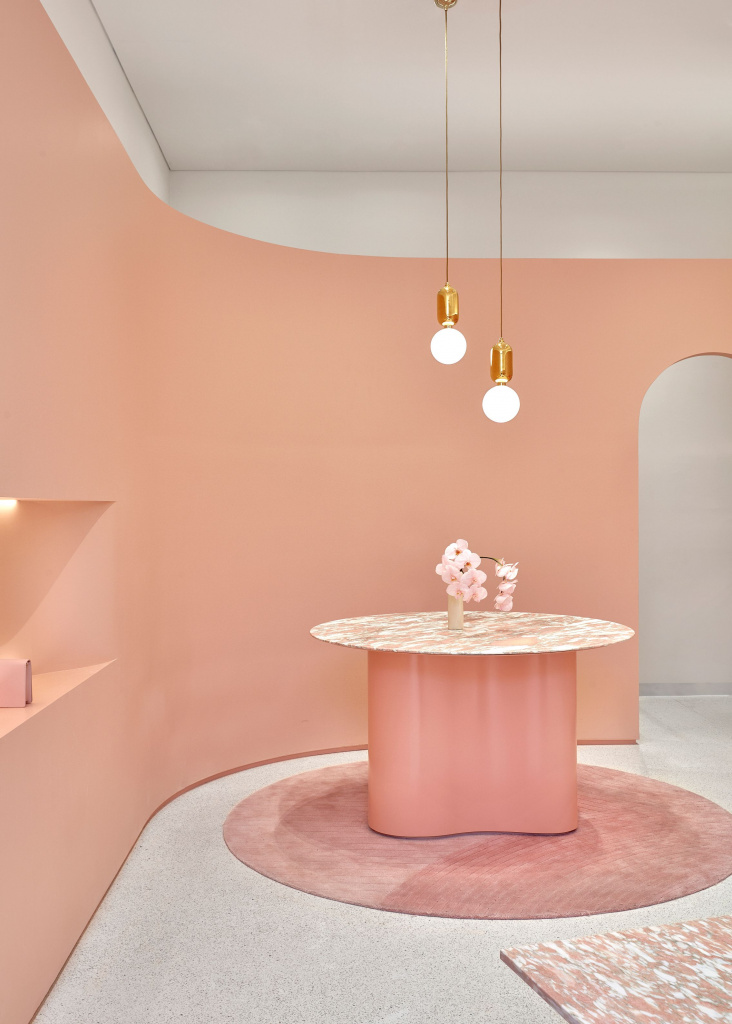 PS by Paul Smith set up the couple for more fashion set design and retail projects, which involved delivering highly creative schemes in short time-frames.
"There was a lot of creative freedom and we were charged with conceiving exciting experiences that represented each client's brand. The social media aspect of fashion events was gaining momentum, so there was an increasing consideration of that facet to the design as well."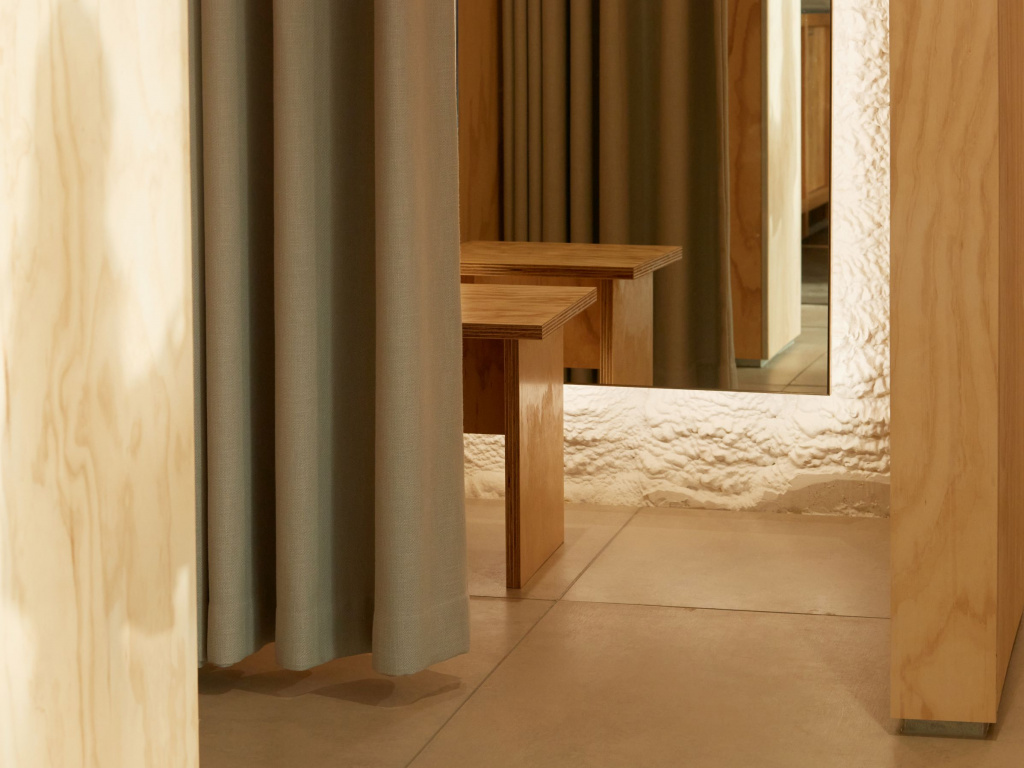 Eventually, however, the process of remotely delivering design concepts – which were built (and often quickly dismantled) at arm's length – prompted the pair to try another way of working.
"We were fatigued by the level of resources, including time, money and materials, for these events and sets that we would work on for months, for fleeting acts that were then over so quickly," Goodwin explains.
"We were hungry to work on projects with a longer lifespan."
"We don't have a job without our clients, so it's important to understand the meaning of sustainability for them, and for their investment," says Cain.
"A huge part of circumventing aesthetic trends is about allowing our projects to have a sense of timelessness and be enduring."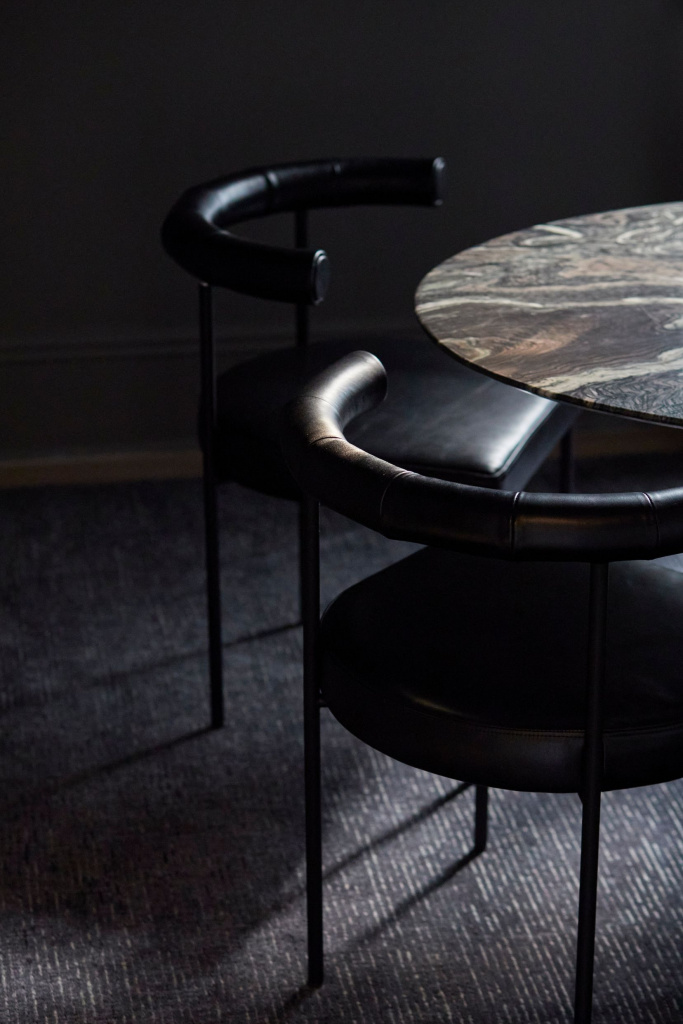 Their search for a different way of working saw the couple focusing their attention locally. "We were missing the critical on-site development of a design, as well as the human interaction," recalls Cain.
"We wanted to feel part of a broader team and community, rather than dealing with our clients on Skype and just handing over drawings."
Splitting their time between Bondi Beach and Byron Bay, Pattern Studio created three stores for leather and lifestyle accessories store The Daily Edited in Sydney and Melbourne, Locura in Byron for Three Blue Ducks, and a second hospitality project in Melbourne for the same clients, which is ongoing.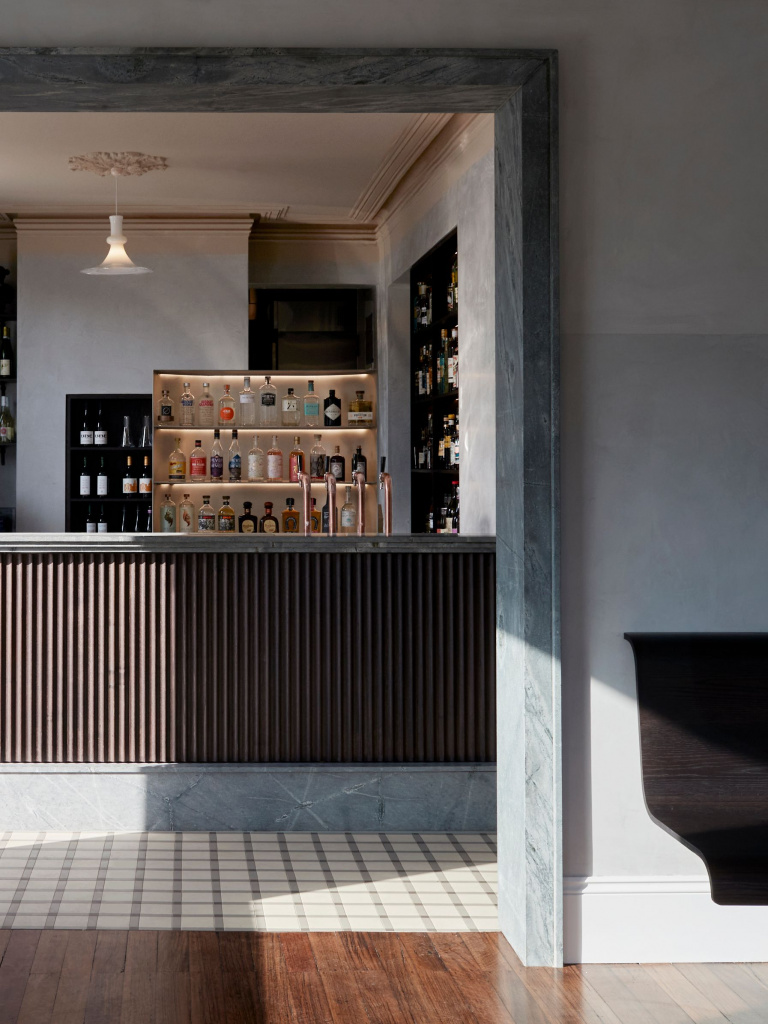 "We haven't really been able to rest on our laurels – starting every new project from scratch," Goodwin says.
"What is consistent across all our work, though, is that we try and investigate what our client is trying to do, and how we can use design to solve a problem," adds Cain.
"The results that arise will vary based on the client, the budget, the ambitions of the brief and other factors."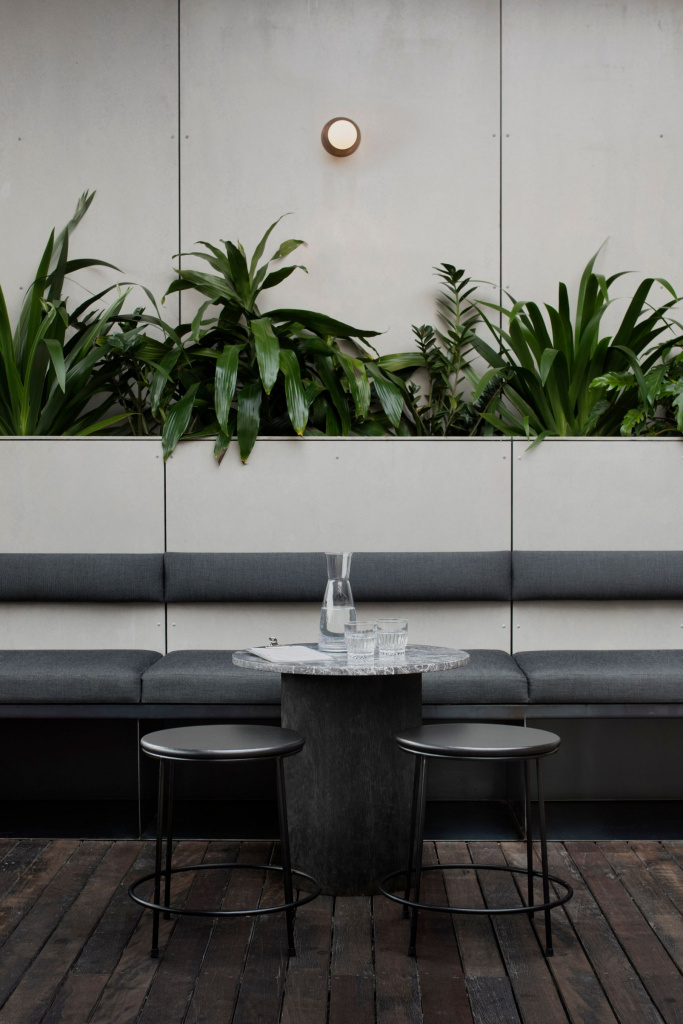 This bespoke approach means that Pattern Studio has no single process or style; rather Cain and Goodwin draw from a kitbag that includes different ways of communicating, different tools and software, and different levels of education for their clients throughout the collaborative process.
"The main thing we need is for our clients trust us. Having trust in your design team is so important to having the process run smoothly," Goodwin says.
"We try really hard to establish a sound relationship initially, and to give our clients confidence that we will understand their needs."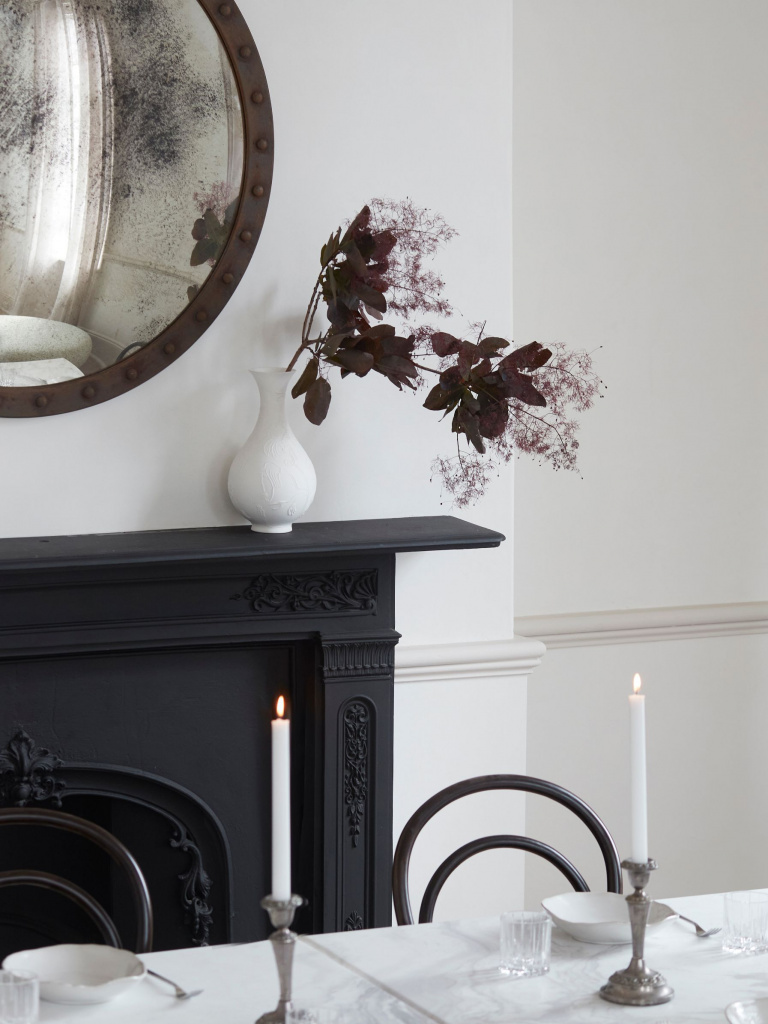 The fact that it's just the two of them provides clients with greater consistency than they may experience working with a larger practice, Cain says. It also places a natural capacity on their ability to expand, but that suits the couple just fine.
"Our biggest hesitation in hiring someone else is that it would limit our flexibility, because we couldn't just pick up and move elsewhere, or travel overseas," explains Cain.
"If we've had a crazy couple of weeks or months, we like to take a breather or a few weeks off, because that's such an advantage to our way of working. When we don't need to work, we don't need to work!"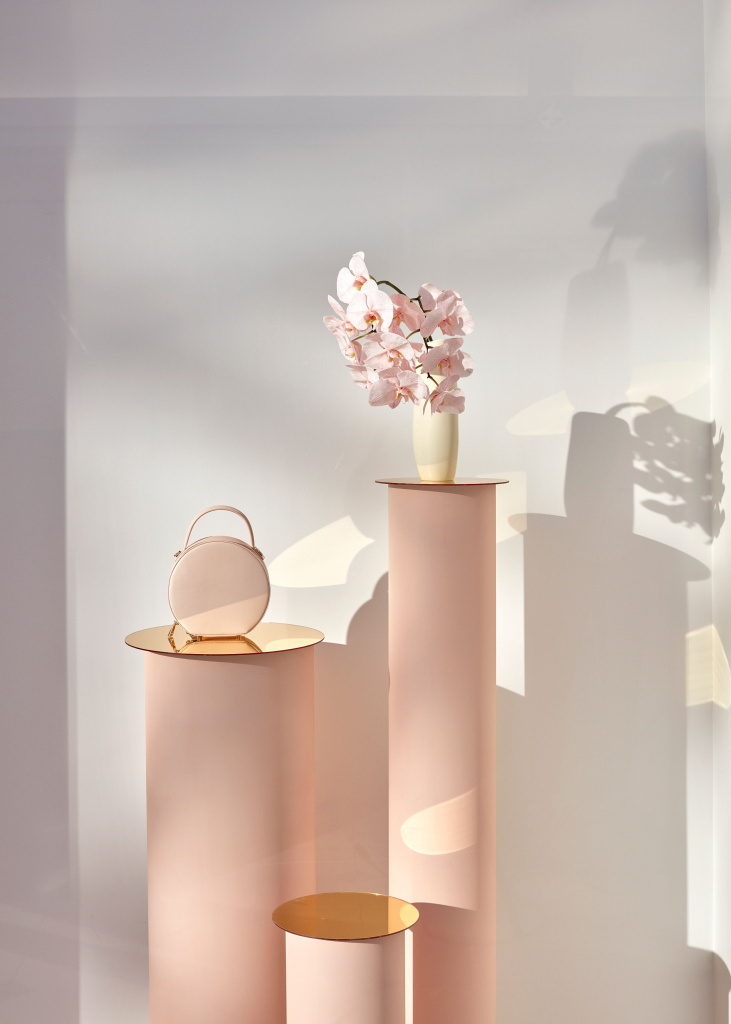 "We love having the opportunity to be flexible – to jump on a flight and spend a couple of weeks in Tokyo, but that means for now we have forfeited a permanent workspace, which certainly can provide a level of comfort," says Goodwin.
"But we've learned to be nimble with just a couple of laptops and dongles," she continues.
"It may sound glamorous, doing a spot of work at the airport! But the reality is often so far from glamorous, and we've had some humbling experiences.
"One particularly low moment was unplugging the lights on a Christmas tree at Melbourne Airport so I could keep my laptop on charge right until the flight's final boarding call," Goodwin says.
"I felt pretty rotten doing that!"
The couple's nomadic existence is evident in their projects to date. "I think our projects are so different because we tend not to use the same elements or finishes repeatedly," explains Cain.
"I'm constantly searching for interesting materials to work with, ordering new samples, and I think that's an important part of our approach."
So what's next for Pattern Studio?
"After a busy few years, we had bookmarked 2020 to get out of Australia and visit Greece, Italy and Portugal, and then come back feeling inspired and refreshed," says Goodwin.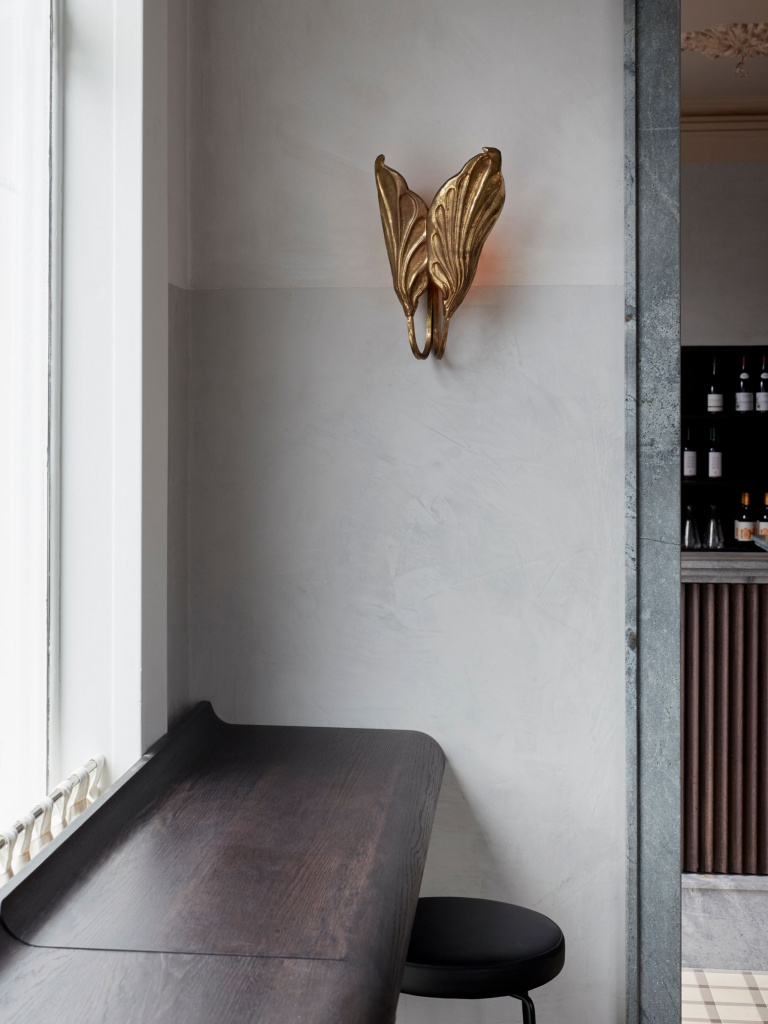 Instead, they've spent the shutdown period in Byron Bay, close to her extended family.
Many of their projects were put on hold, so they've maintained close relationships with their clients while tending a small vegetable garden and worm farm. And they've noticed that the trees on a distant hillside are suddenly visible, thanks to lower air pollution levels in the flightless skies.
"No one has lived through a period when governments have shut things down before – including borders and jobs – so it's interesting because we now have a precedent for radical intervention," she says.
"I'm interested to see whether there are other issues where it's deemed justifiable to have such an intervention. It's exciting."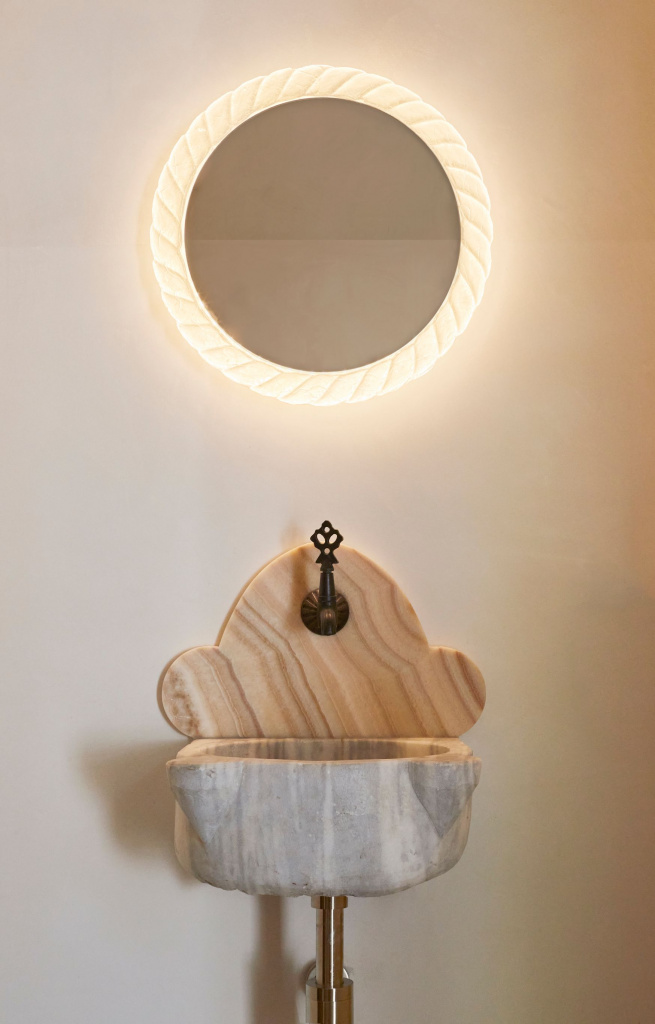 They're hopeful that their small practice and dynamic work habits will be advantageous as regular life resumes.
"We seem to have created a niche of working with innovators or disruptors, for want of a better word, and we're hoping that our projects restart with a new perspective, not just business-as-usual after COVID-19," says Goodwin.
"In the meantime, we've been reflecting on our business and thinking about how we can use this time to refine our offering."
"We had challenges pre-COVID-19, and now they are different challenges, so rather than focusing on the negatives, we want to improve on things," Cain adds.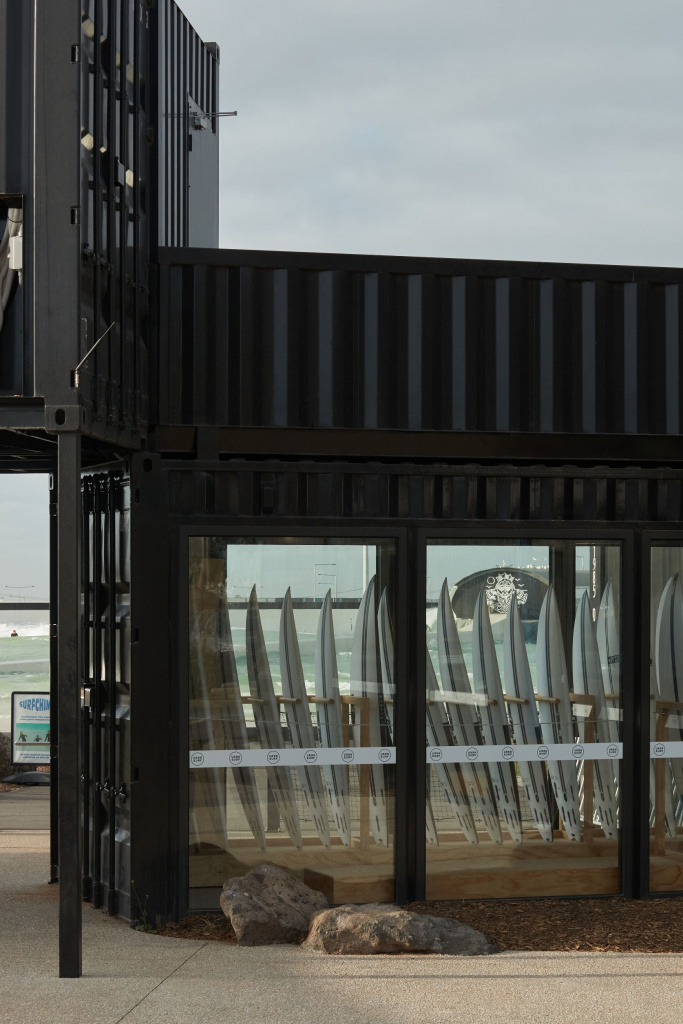 They may embody Goldilocks' optimism, but Goodwin and Cain are keenly aware of some of the negative aspects arising from being Millennials in Australia: they face unaffordable housing, poor job security and a gig economy, as well as the impacts of climate change.
"I often think about our generation's relationship with the working world – our work ethic. It's not uncommon for young people to have to work a couple of jobs and hustle to get by," Goodwin says.
"The pedal-to-the-metal style of working has enabled our studio to grow steadily and survive its formative years – a feat we're really proud of.
"We're constantly inspired by the power of design and its ability to affect lives, ideas and ways of thinking and doing," she adds.
"We are both fascinated by the sense that we live at a time in history when we all need to be living and acting in more responsible and conscious ways, shifting away from patterns and habits that have led to the current ecological crisis.
"We're keen to continue exploring how we can make that more conscious way of living more interesting and appealing to people," Goodwin concludes.
"Whoever we are working with, we challenge them to do what they are doing in the best way possible – to use design to enhance their experience."
Led by Josh Cain and Lily Goodwin, Pattern Studio is an interior design practice with projects in Sydney, Melbourne and overseas.
Photography: Traianos Pakioufakis.