Melbourne-based interior designer and owner of her eponymous studio, Pascale Gomes-McNabb has been named as the seventh judge for IDEA 2022.
Gomes-McNabb will be joined by Arent&Pyke founder and interior designer Sarah-Jane Pyke, Smart Design founder and creative director William Smart, Derlot founder and designer Alexander Lotersztain, interior designer Nina Maya, YSG director and IDEA 2021 Designer of the Year Yasmine Ghoniem, and Woods Bagot principal and interior designer leader Eva Sue.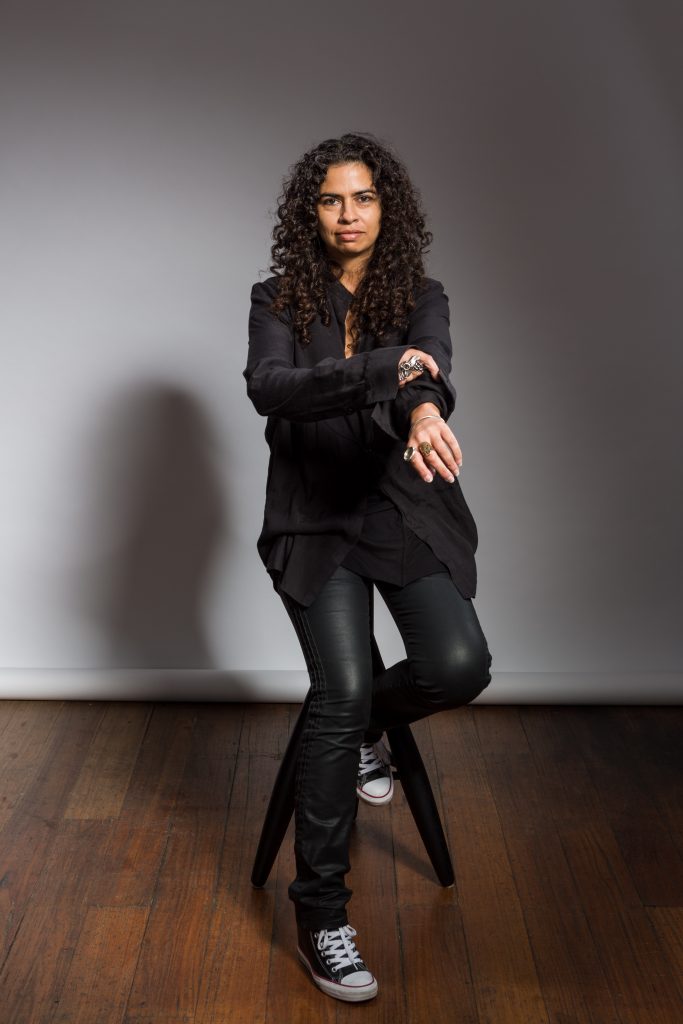 Pascale Gomes-McNabb Design (PGMD) specialises in hospitality and residential interior landscapes with her projects taking a holistic approach.
Encompassing interior architecture, furniture, objects and lighting, PGMD creates spaces that are visually engaging, functional, intuitive and seamless environments.
Originally in the restaurant business, Gomes-McNabb segued into a design career to utilise her architecture degree.
"These two professions perfectly entwine to create strategic, structured and sophisticated social corporeal spaces," Gomes-McNabb tells ADR about her career journey.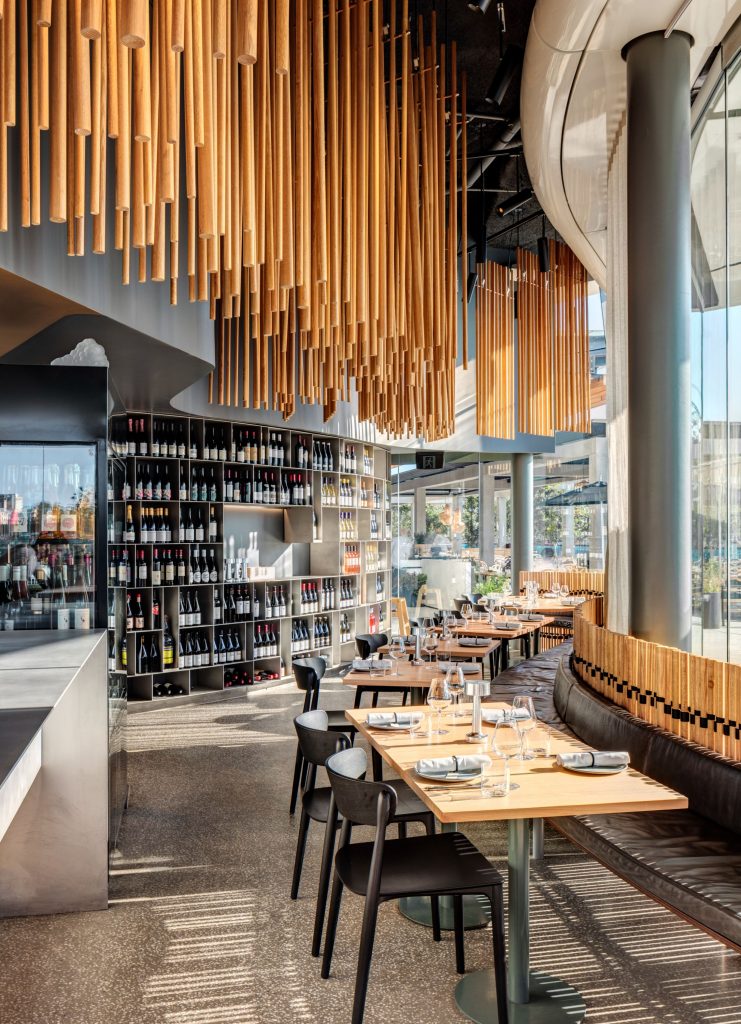 On her personal highlights, Gomes-McNabb says it's about the "small things".
"A daily highlight is the orchestration of elements and componentry to create designs that vary from large scale to the minute.
"It is the small things, the minutiae, the connections with people, clients, makers, suppliers – all the various constituents that go into realising the ensemble end piece, be it a house, a furniture item, a colour scheme, a styling job that has been designed and curated specifically for a project.
"Creating a harmony of elements produced by others in your design that once realised is a personal highlight. Not everything gets to shine and be shown off, it is about the journey, the process and end result."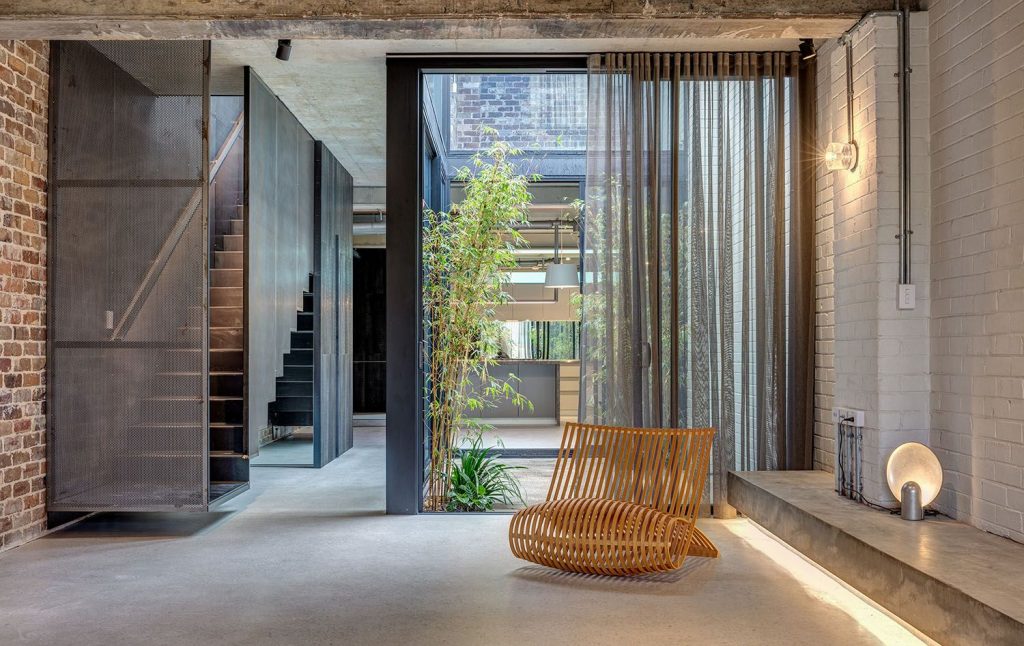 Currently engaged with "some very gestationally lengthy projects", Gomes-McNabb is excited to showcase some coming work soon.
Her last hospitality project was undertaken during Melbourne's first series of lockdowns in 2020 and completed late that year.
The project entailed a refurbishment of an existing hospitality space in inner city Sydney to create the new Monopole for long-time creative partners sommelier Nick Hildebrandt and chef Brent Savage.
"We considered and incorporated as much of the existing fitout as possible, adding joinery, an appropriate operational layout and other thoughtful essential layers of our design to intentionally convey the brand of Monopole – including a beautiful and more mobile light fitting collaboration with Christopher Boots.
"It was fun, to budget, a somewhat sustainable collaborative design that delivered a relaxed, brand-orientated warm, comfortable yet edgy space to showcase their fantastic food and wine offer. Truly an immersive hospitality experience."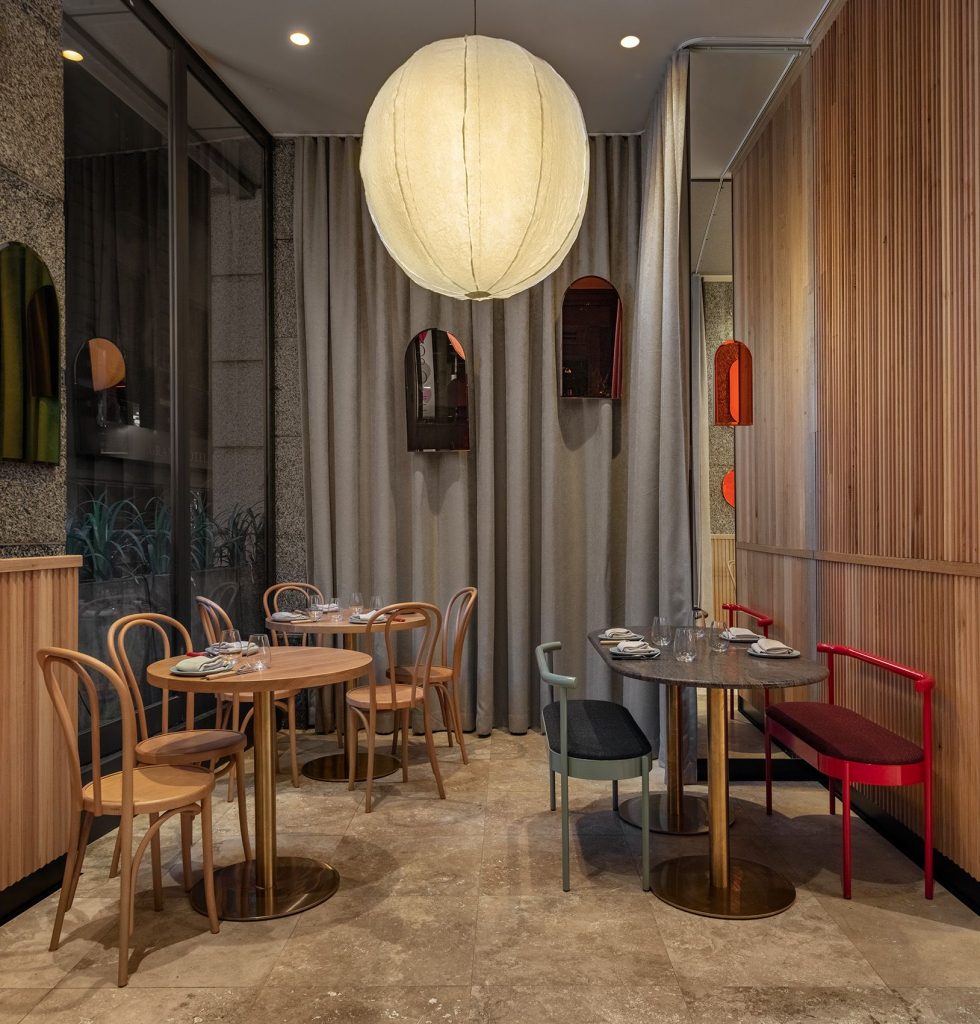 Reflecting on the design industry, Gomes-McNabb says it's time to "rethink" our approach with sustainability and local talent.
"A huge challenge and opportunity are for our industry to create a culture of innovative design surrounding the use of reused, recycled or upcycled components. We need to focus on the implications of the footprint we create now, to reduce our impact and its effect on the future to protect our planet.
"Championing Australian-made design to create more openings and opportunities is essential for our industry to grow and evolve with an emphasis on longevity in design, with long-term environmental sustainability."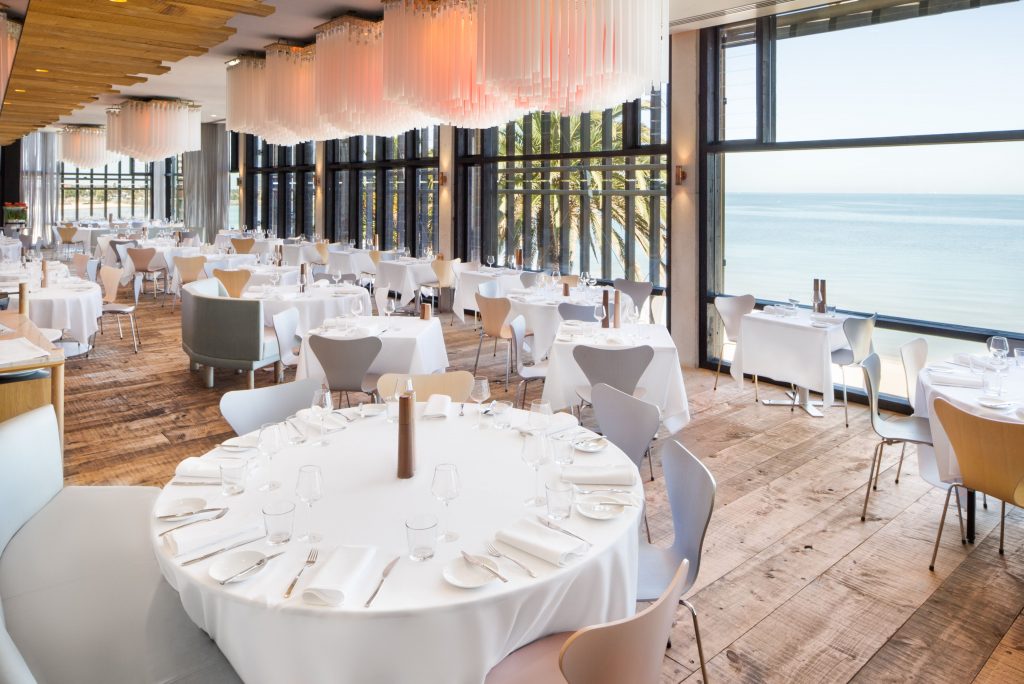 She also hopes awards programs like IDEA will encourage the design community to "raise the bar of design and recognise its importance in our community".
"Design through all educational levels should be an essential and accessible tool for everyone," she adds.
Now as an IDEA judge, Gomes-McNabb is looking forward to understanding and appreciating "interesting problem solving and thoughtfully considered design ideas and solutions that are socially engaging, innovative and enduring".
Project photography by Murray Fredericks unless otherwise stated. Lead image by James Morgan.
To sign up to our newsletter and stay up-to-date with all awards-related news, click idea-awards.com.au/sign-up-to-the-idea-newsletter.