Stukel Architecture has designed a Sydney penthouse for a couple from France and New York that features a number of bold and unexpected design choices. 
Having moved to Sydney suburb Surry Hills from New York City, the owners of this apartment approached Stukel Architecture with an interesting brief.
"The clients were interested in transforming a rather mediocre apartment into an incredible place of cooking and entertaining, taking advantage of its roof-top position and city views," explains Daniel Stukel Beasly, director, Stukel Architecture.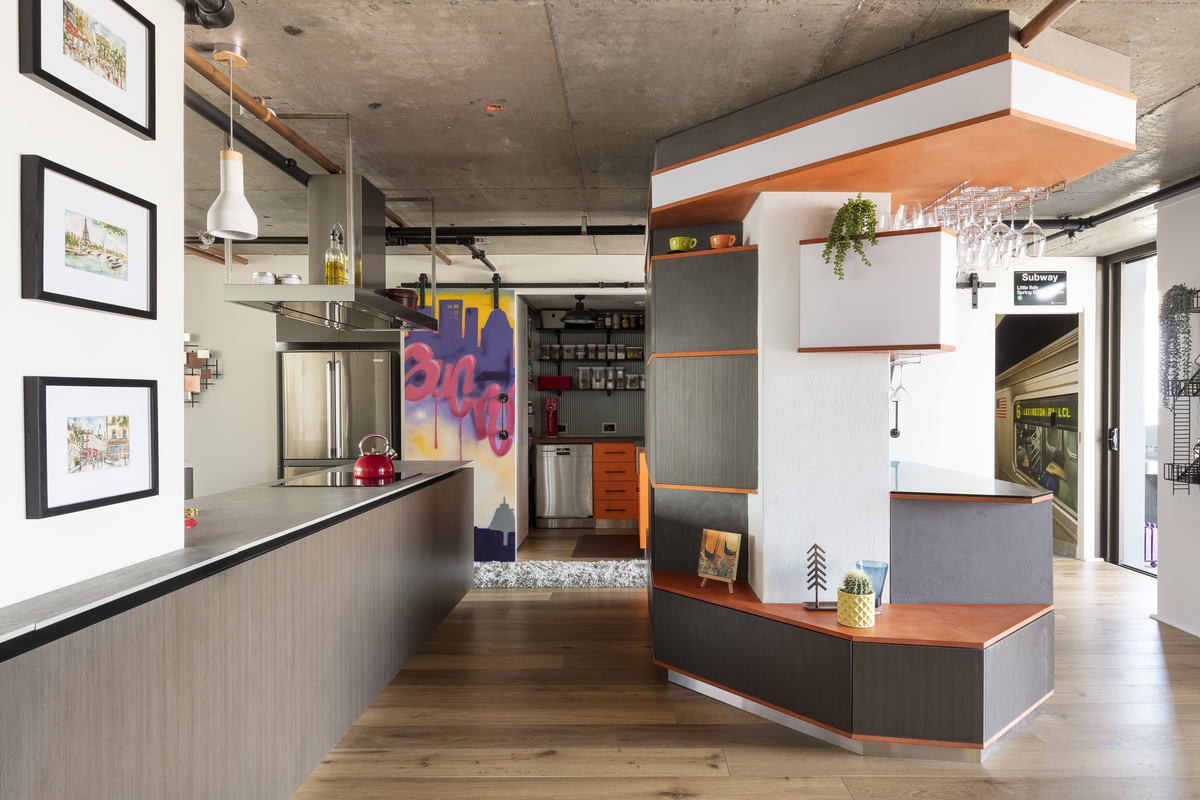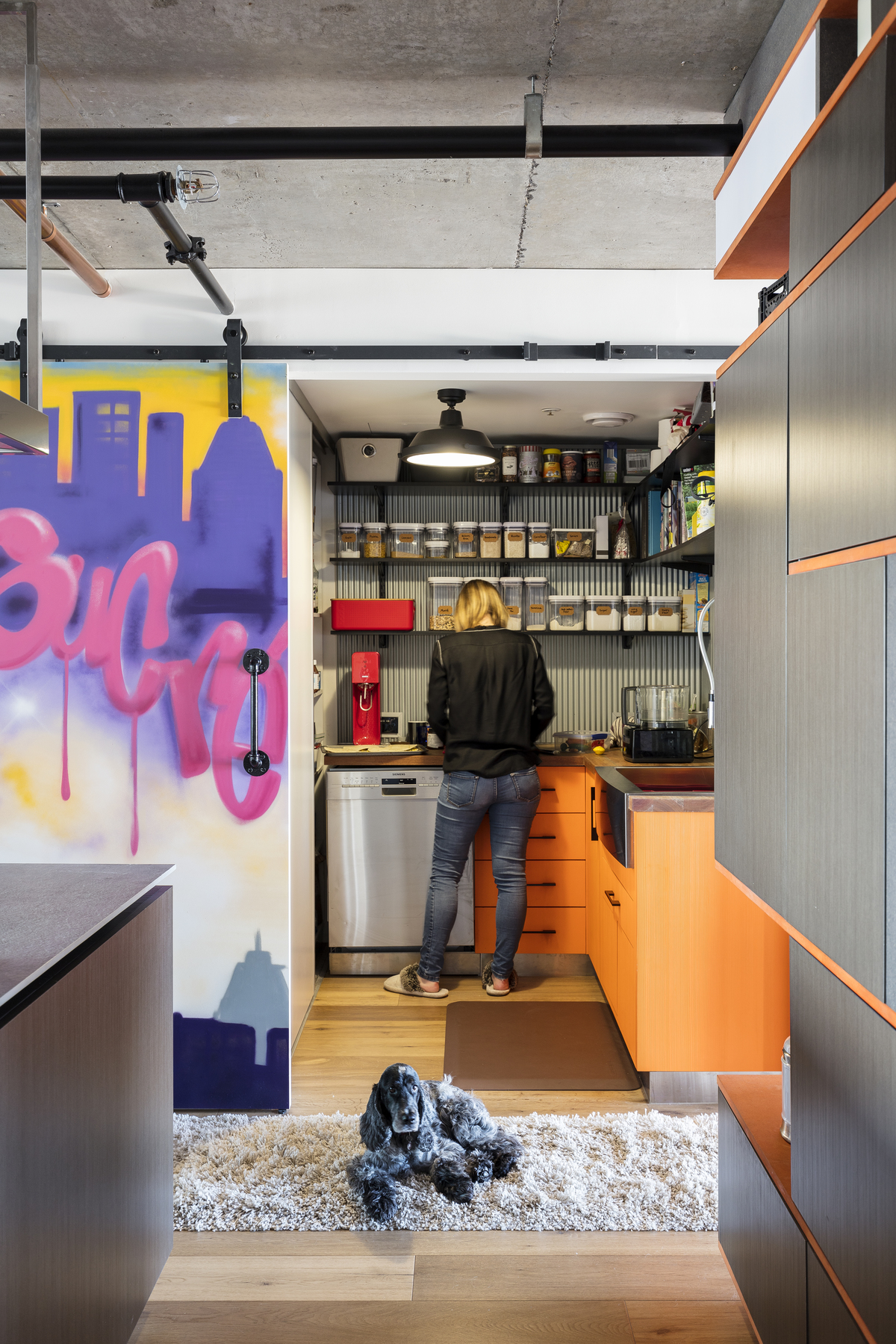 As a result, the design is less concerned with creating a sanctuary for the occupants, but rather to draw the public life of Surry Hills up into the apartment.
"The spaces are deliberately commercial but quirky as if a visitor has stumbled upon another small Sydney hidden bar," says Stukel Beasly.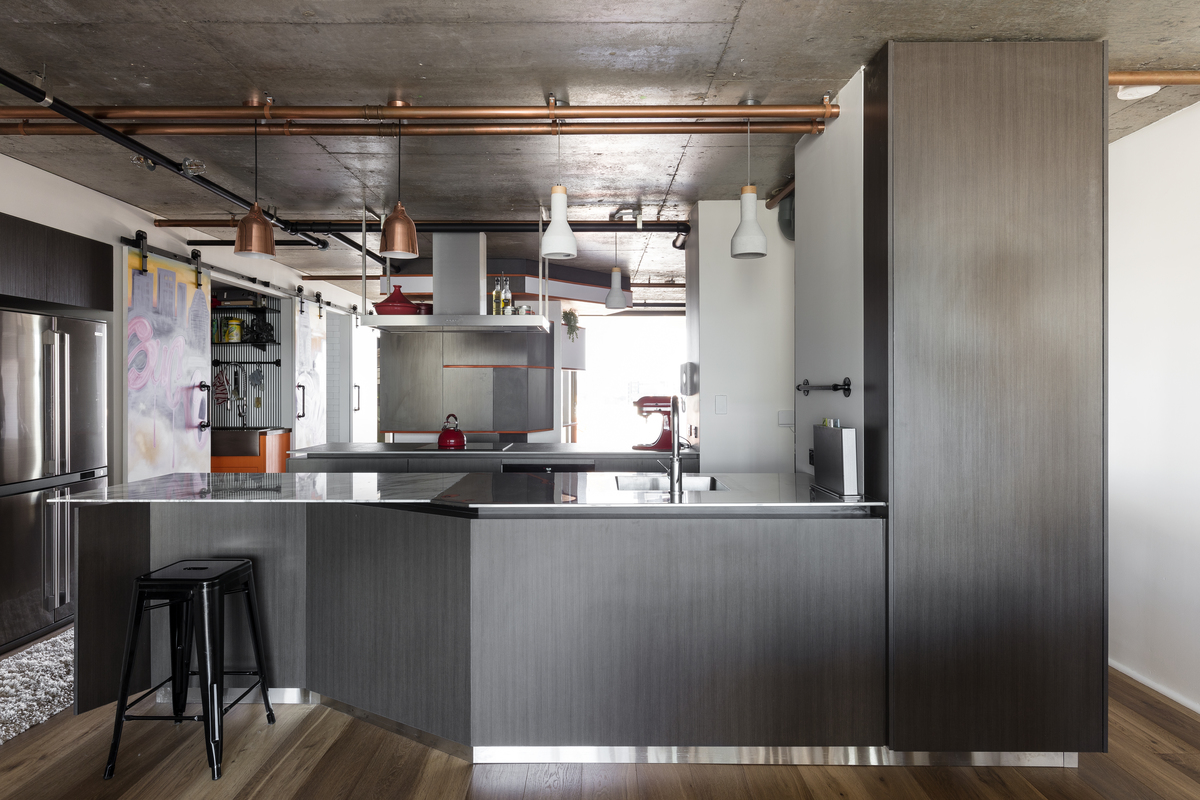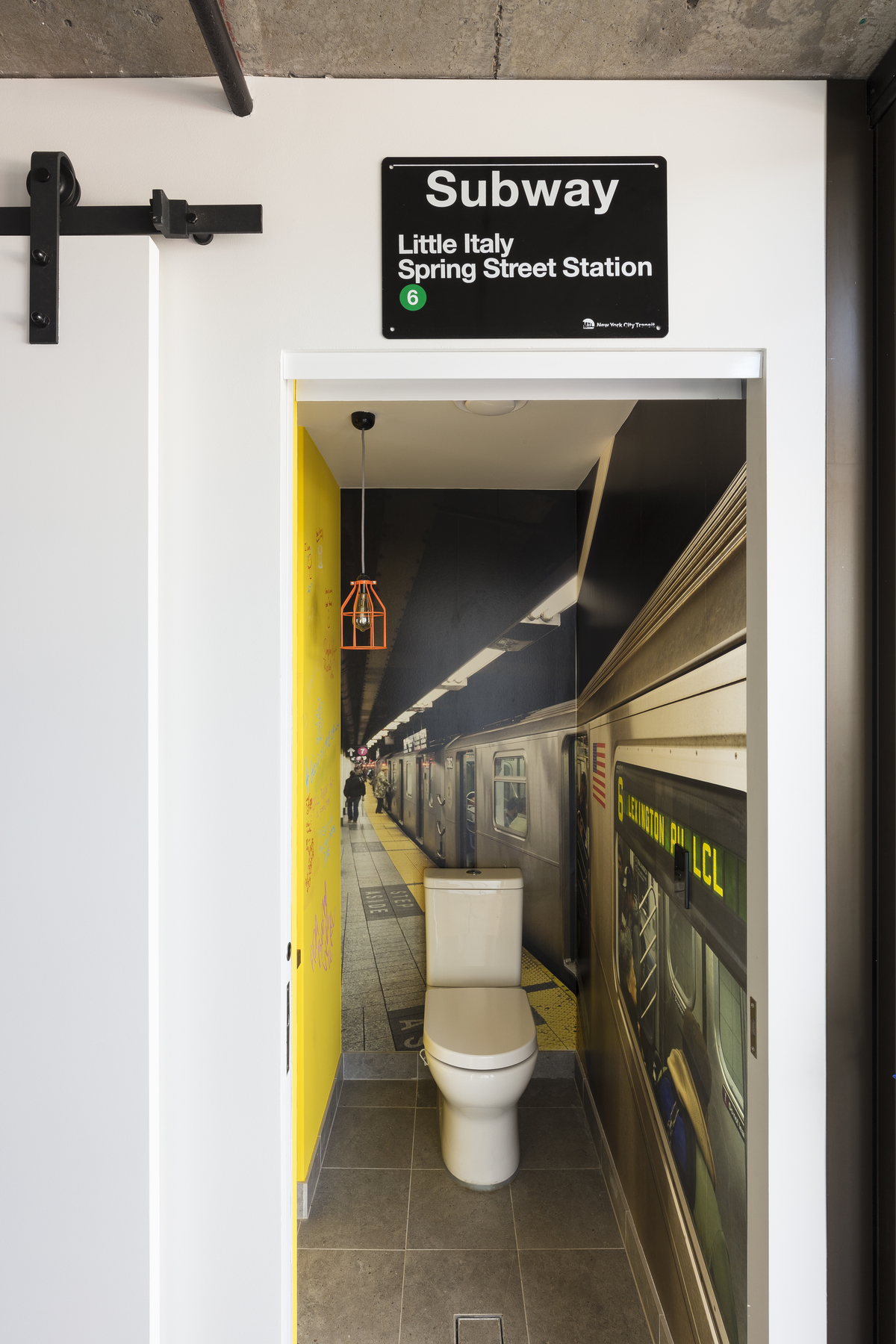 The existing apartment had a poorly planned layout and lacked generosity of movement and proportion. All internal walls were non-load bearing with a concrete frame at the building perimeter. This allowed the majority of the interior to be stripped out and re-planned, however, major existing essential service risers were unmovable.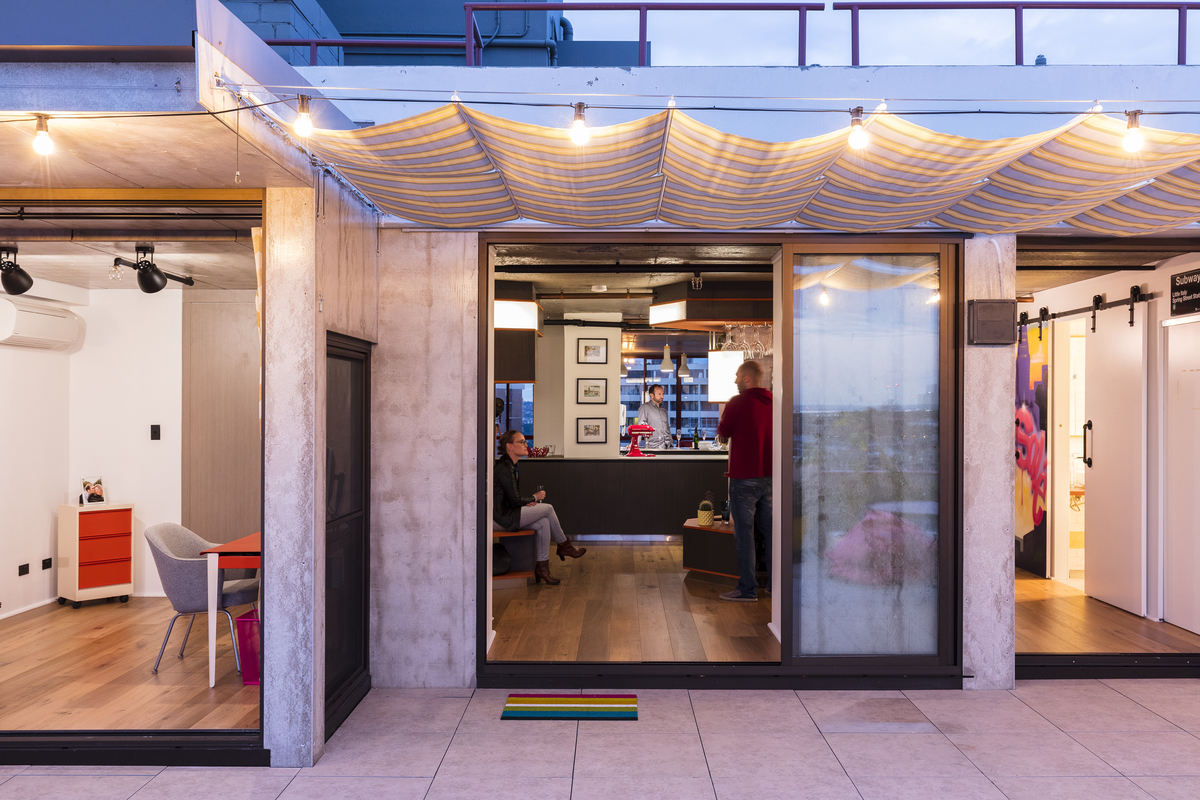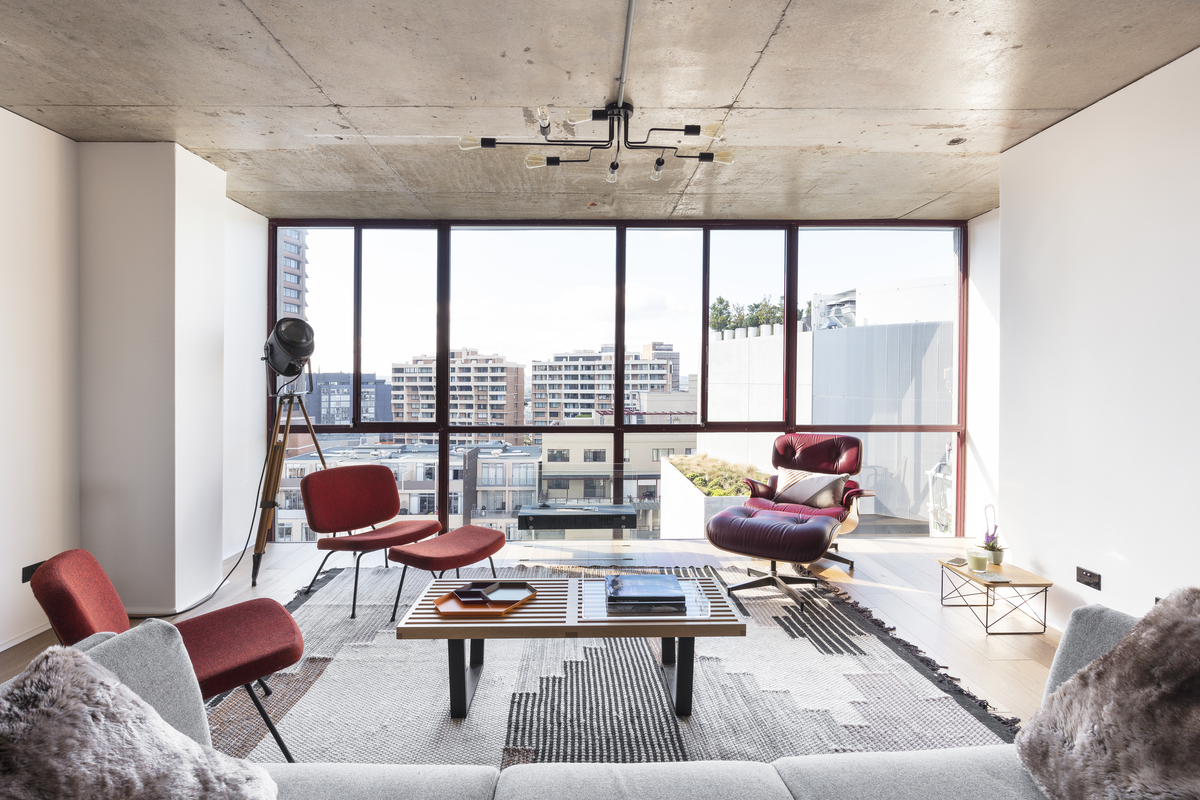 "These have been used as fulcrums or pivot points from which the new joinery attaches, creating the dynamic pantry, bar and entry sequence that shape and direct the use of the space," adds Stukel Beasley.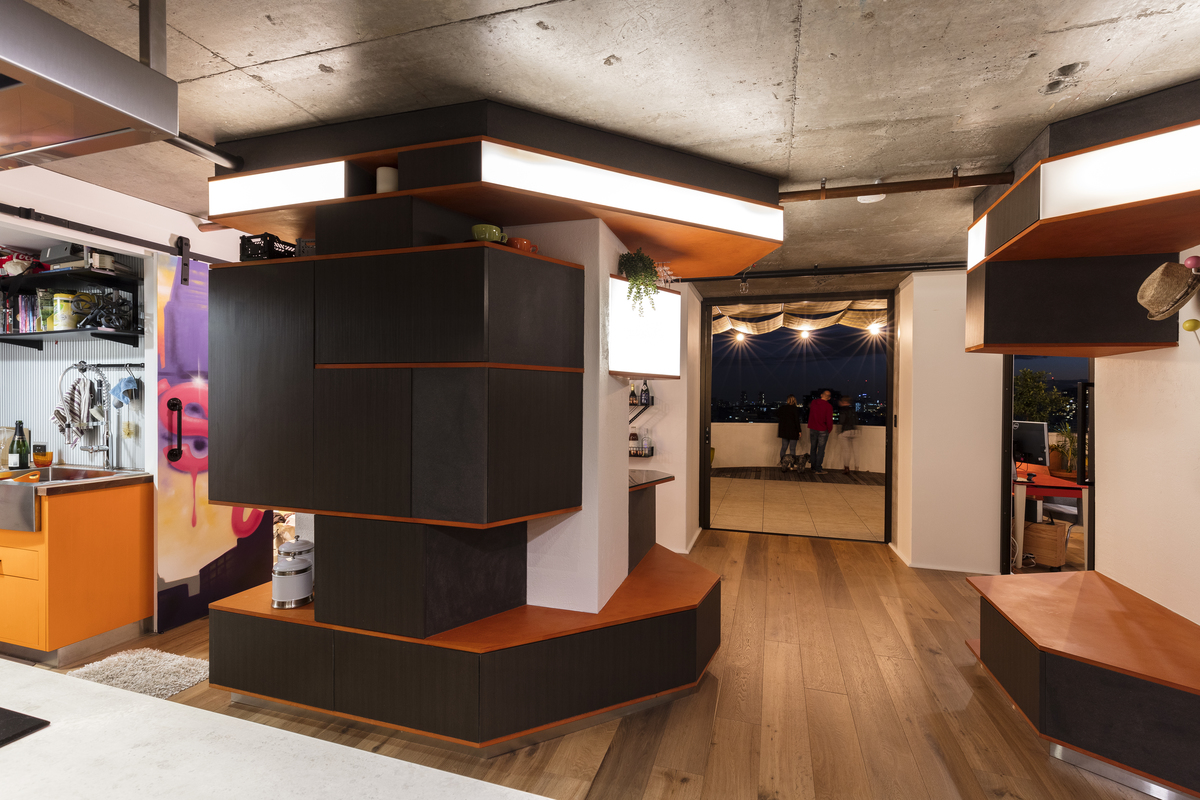 The Kitchen sits in the centre of the layout, encouraging living around the preparation of food.
Photography by Tom Ferguson