Infused with retro-inspired details and a speakeasy bar, Pirate Life Brewery by Stickman Tribe is a multi-venue project that offers two distinct hospitality experiences in Perth's CBD.
Stickman Tribe is a boutique interior design studio founded by principal designer Marcos Cain. Along with offices in Dubai and Shanghai, Stickman Tribe recently unveiled its new studio in Perth, which also happens to be Cain's hometown.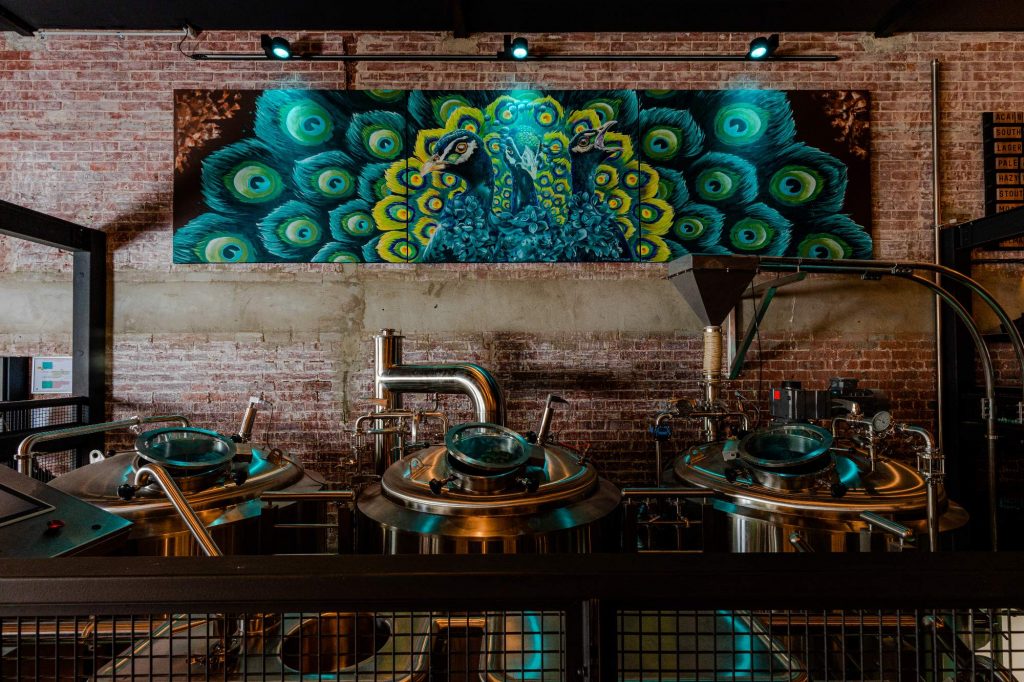 Pirate Life is a sprawling, multi-venue project with the two spaces CRUSH and honey "aiming to infuse the west end of Perth with upbeat energy", says Cain.
"Stickman Tribe focused on establishing each venue as its own entity, hidden throughout an elaborate labyrinth of experiences and opportunities."
Designed to resemble a decommissioned props warehouse, Pirate Life evokes an industrial and rustic aesthetic, while offering two hospitality spaces.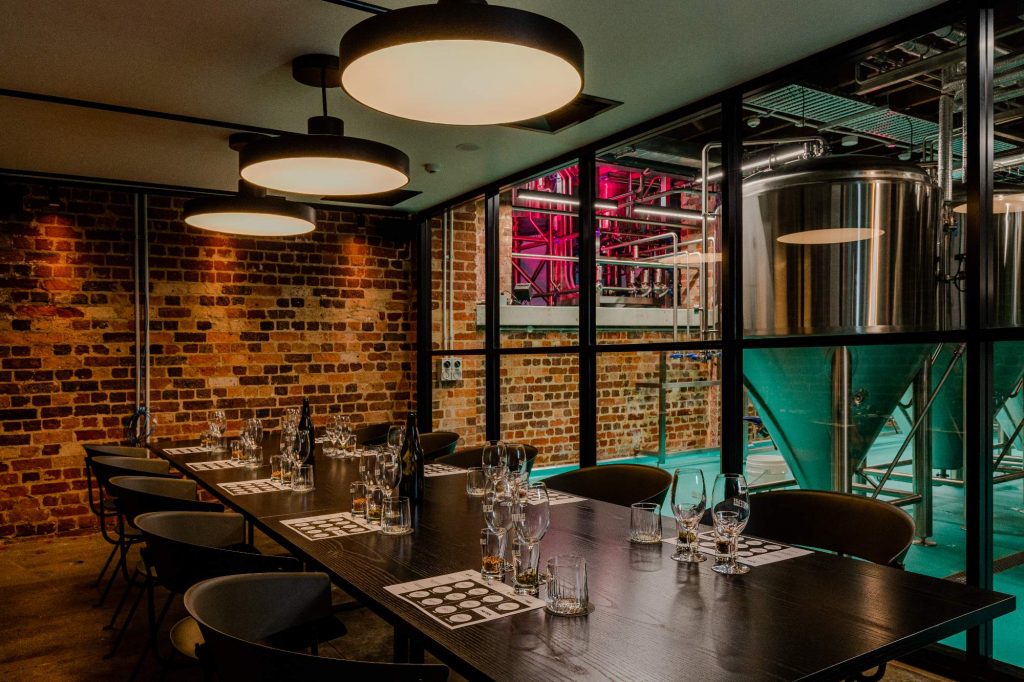 For CRUSH, it's back to the '70s. A rich colour palette of pastels and understated timber panels complement the retro-modern floor and wall tiles – all reminiscent of Californian beach days and Mexican desert hikes.
"Light and breezy, the pastel haven is home to giant, chic cacti bringing the modern-desert appeal, fresh succulents, and elegant vases filled with lush greenery adorning the modern bar area, serving colourful and fruity drinks," explains Cain.
"An array of colours, greenery, and metallic elements create a three-dimensional optical illusion in the sunlight."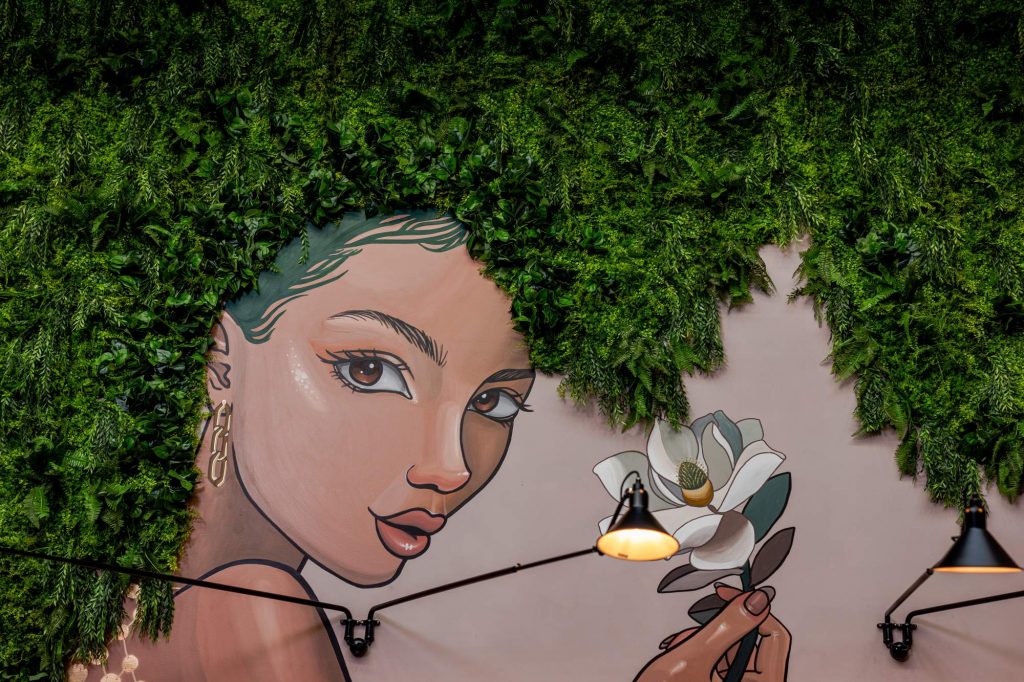 Structurally, the space also houses 24 operable skylight windows and an open balustrade balcony at the rear, which neatly frames a large mural of a woman named Daysie created by local Perth artist Bec Abdy.
For a more intimate experience, diners can sneak away into a speakeasy-inspired rum bar in the basement below, named honey. Boasting a ten-metre-long cocktail bar and a dozen beer taps, honey is decked out in brick and includes a backlit glass to "create a warm ambience with honey-coloured hues", adds Cain.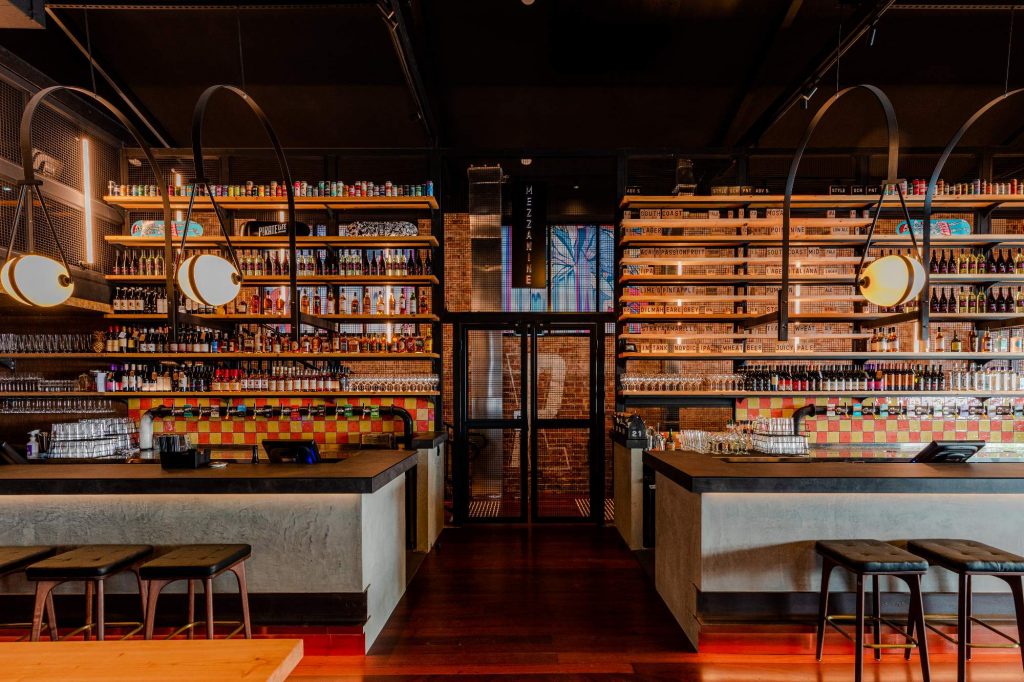 Continuing the theme of art and unconventional colour, the bar also showcases an eight-and-a-half-metre-tall graffiti feature wall that plays off the varied colours of the liquor bottles.
And to ensure a semblance of overall cohesion, honey's unique floorplan ensures visitors can enjoy their drinks from either below or above the basement while observing each other.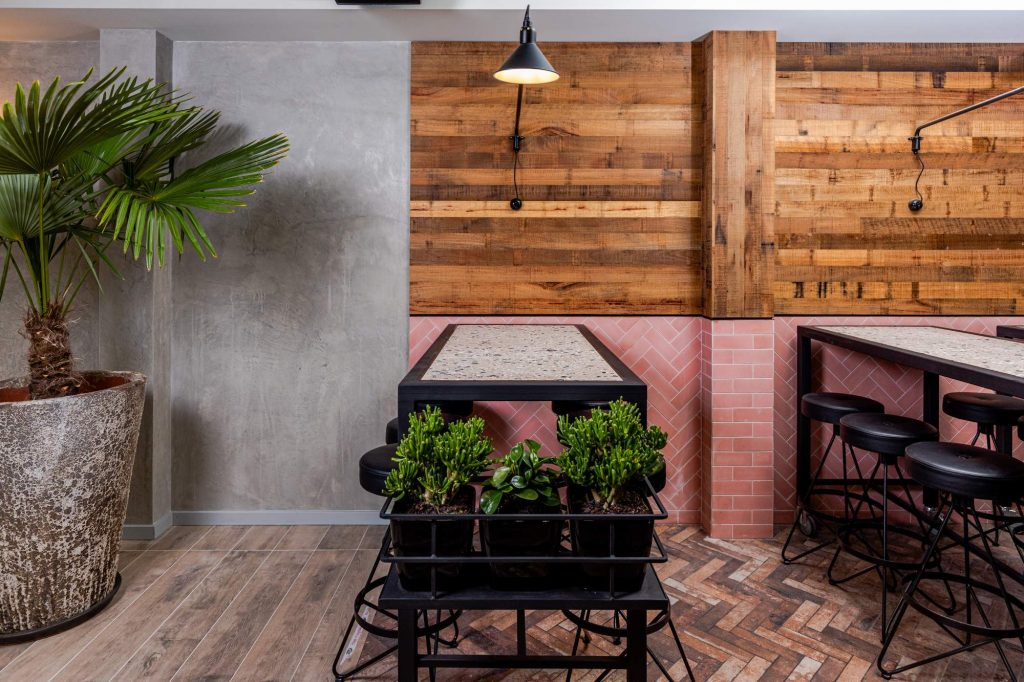 Photographs by Danica Zuks.
Keen to discover more Australian hospitality projects? Take a look at our comprehensive list of excellently-designed hospitality projects that all showcased the most sophisticated functionality and personality of the venue to deliver that all-important memorable experience, drawing the clientele back for more.