The six buildings shortlisted for the 2022 RIBA Stirling Prize for the UK's best new building have been announced, all informed by a strong sense of sustainability and purpose.
The Royal Institute for British Architecture's Stirling Prize is handed to the architect of the building thought to be the most significant of the year for the evolution of architecture and the built environment.
Firms vying to win the accolade this year include Reiach and Hall Architects, Hopkins Architects, and Niall McLaughlin Architects.
Speaking about the shortlist this week, RIBA president Simon Allford said the problems represented new spaces to interact and learn in informal and formal settings.
"As we grapple with housing, energy and climate crises, these six projects give cause for optimism, each offering innovative solutions to the challenges of today and the future," he said.
"From major capital city regeneration programmes to new visions for higher education, they all share the ambition to deliver generous architecture fit for a low-carbon future.
1.100 Liverpool Street by Hopkins Architects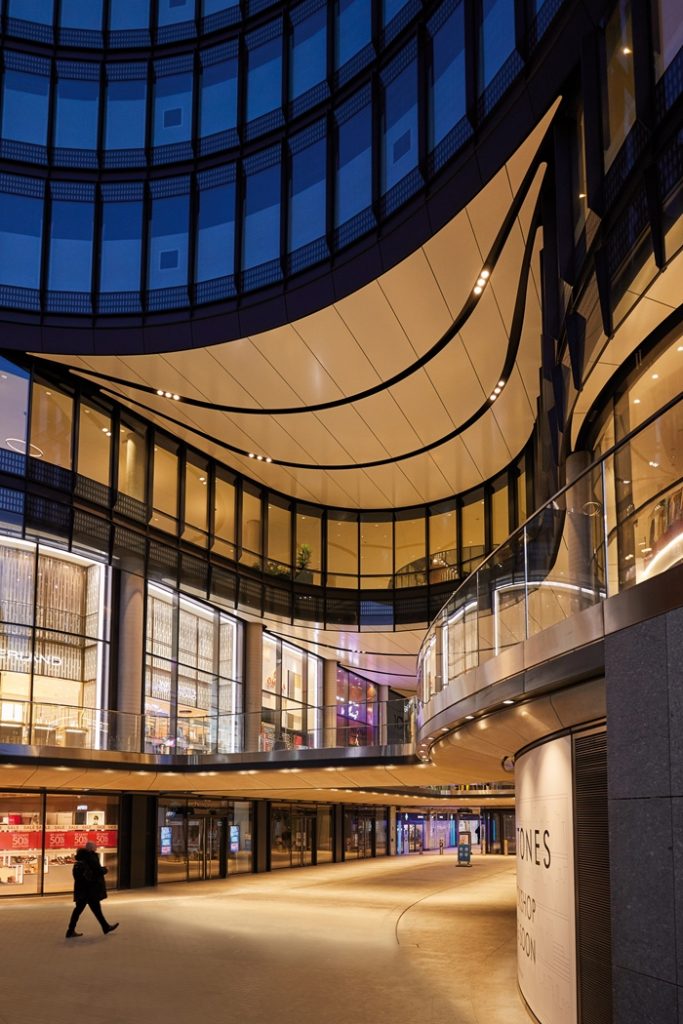 This refurbishment project transforms a former 1980s office building with deep floor plates into a high-quality, flexible commercial building fit for the 21st century.
Its approach to reusing the existing building demonstrates clear strategic thinking, keeping what could be salvaged, unpicking what could not, and adding what was necessary.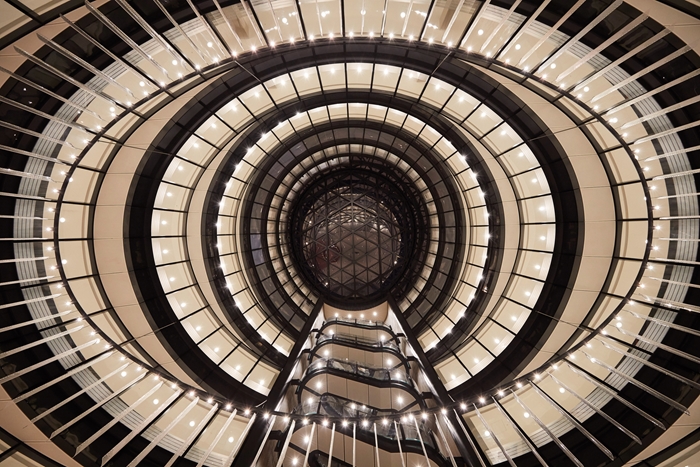 2. Forth Valley College – Falkirk Campus by Reiach and Hall Architects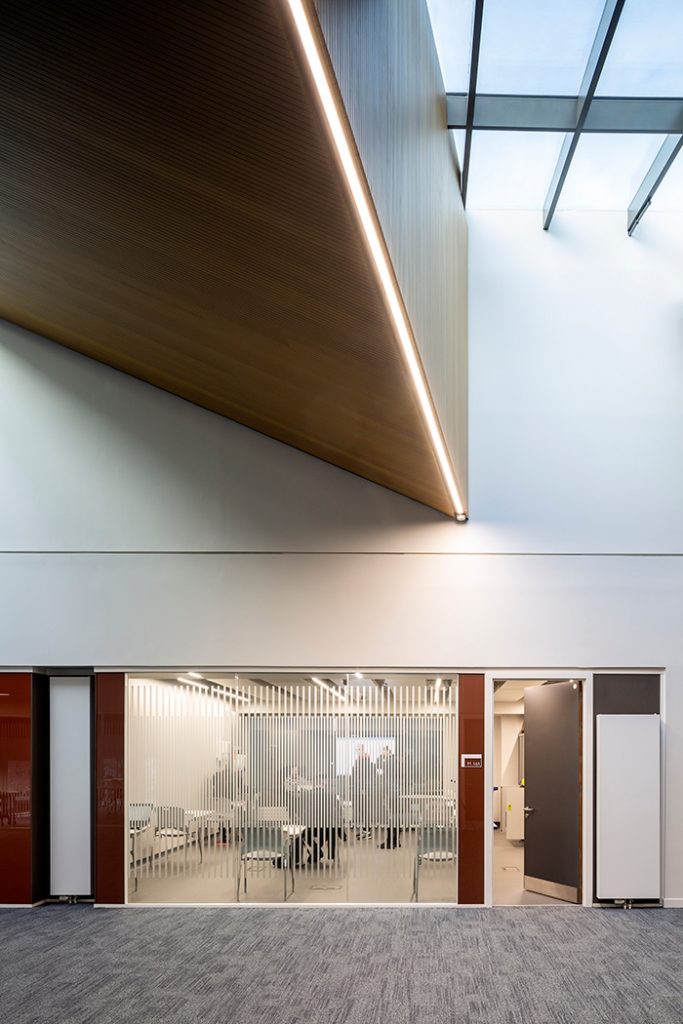 Forth Valley Campus is the final building in a decade-long redefinition of the college's building stock after the two previous successes at Alloa, Stirling, and Falkirk.
Replacing a 1960s building that had reached the end of its useful life on the site adjacent, the new campus buildings hark back to the architecture of the era with long, low slung elevations, intentionally nodding to both the setting and the evolution of Reich and Hall as a practice. Externally, this results in a building made in a honeyed Pietersen Brick, profiled aluminium cladding, and a smattering of corrugated concrete. This is a building that knew where it needed money and an architect and client worked in harmony to make sure it got it.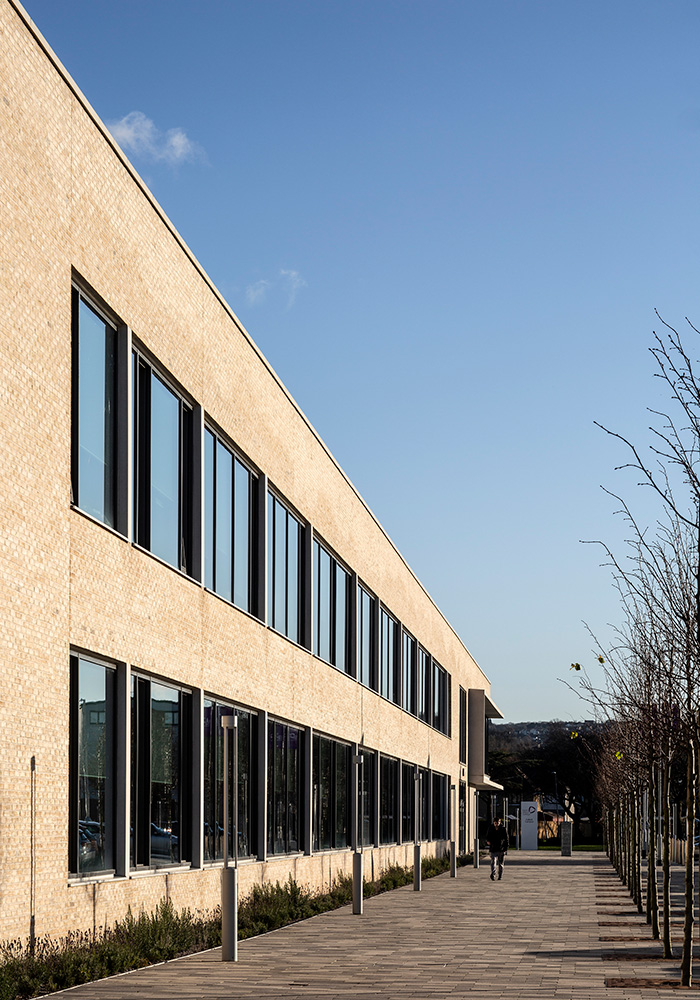 3. Hackney New Primary School and 333 Kingsland Road by Henley Halebrown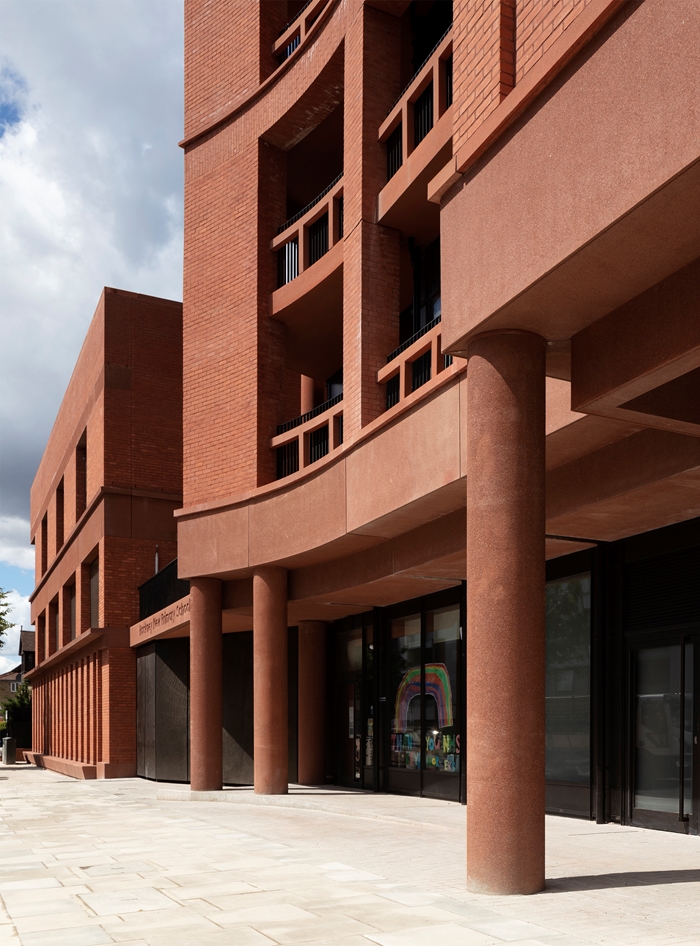 Hackney New Primary School is an immense sculptural pink brute of a building, punctuating a busy junction on Kingsland Road with a certain civic pride.
The project comprises a school enabled by a new housing block, both on a single, tight urban site. Its size clearly challenges educational and environmental norms, with the elimination of internal corridors forming an inner world of a closely-knit courtyard and classrooms.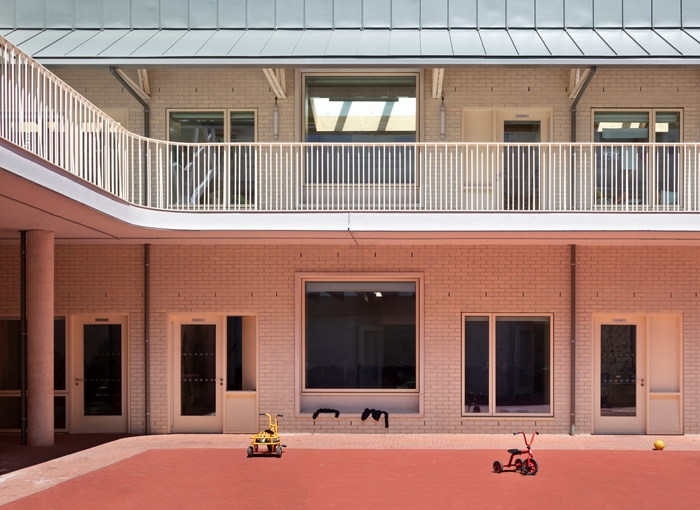 4. Orchard Gardens, Elephant Park by Panter Hudspith Architect
Comprising 228 homes and 2,500sqm of retail and cultural spaces, Orchard Gardens is an entire city block and major component of Elephant & Castle's regeneration.
Designed to be viewed as a cluster of buildings, it wraps around a sunny communal garden with sophisticated and playful contrasting scales and heights, ranging from five to 19 storeys.
The composition of these varying elevations enhances the quality of place-making around the site, creating an approachable neighbourhood, resonant of historic groups of buildings that have developed over time, without appearing contrived.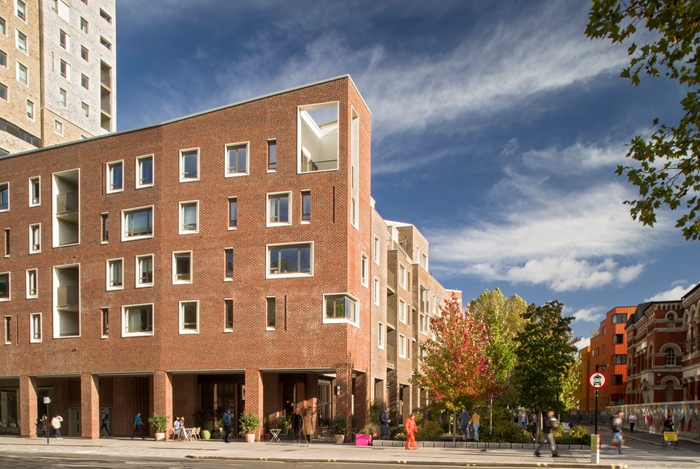 5. Sands End Arts and Community Centre by Mæ Architects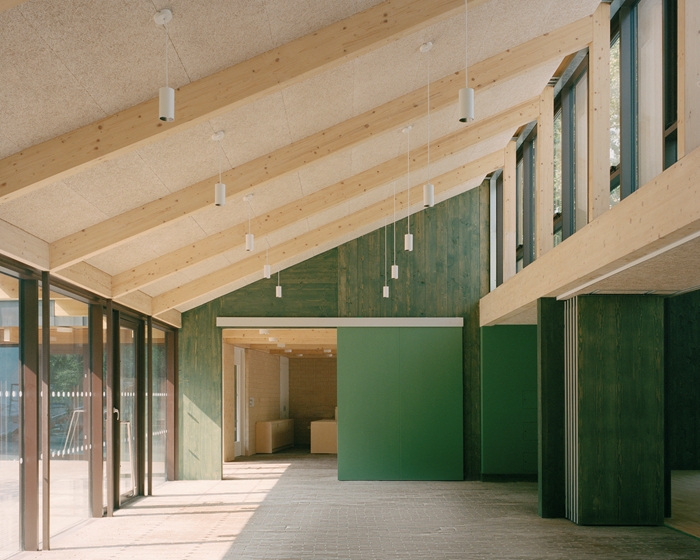 Located on the northwest corner of Fulham's South Park, the new Sands End Arts and Community Centre is a collaborative development comprising several new connected pavilions arranged around the existing disused Clancarty Lodge, a popular landmark that was refurbished as an exhibition space as part of the same project.
Driven by the local council's arts strategy of improving access to cultural activities for the widely diverse local community, the development's brief and programme were co-created in consultation with the council, user clients, local stakeholders and local residents, all facilitated by the architects. The result is a flexible new facility at the gateway into the park.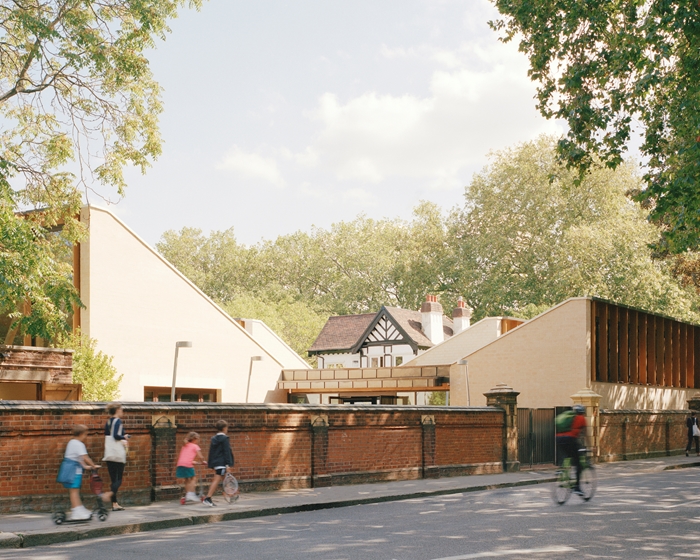 6. The New Library, Magdalene College by Niall McLaughlin Architects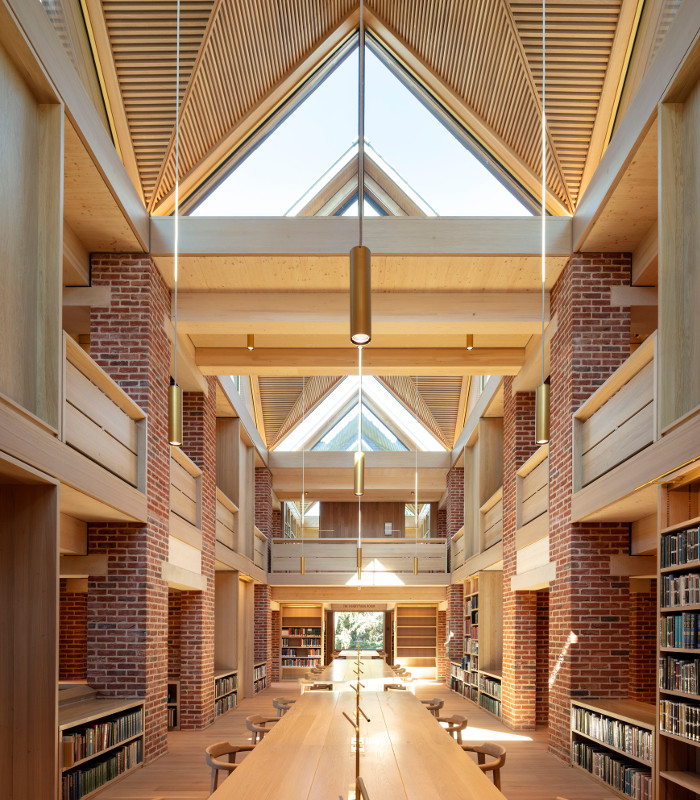 A brief to create a college library with a lifespan of 400 years – to replace a library gifted to Magdalene by Samuel Pepys 300 years previously – is no small task.
Niall McLaughlin Architects have certainly risen to the challenge with this deft and inspiring temple to learning.
The library combines load-bearing brickwork with exquisitely detailed horizontal engineered timber structure to establish a lofty, surprisingly vertical space with a complex three-dimensional tartan grid.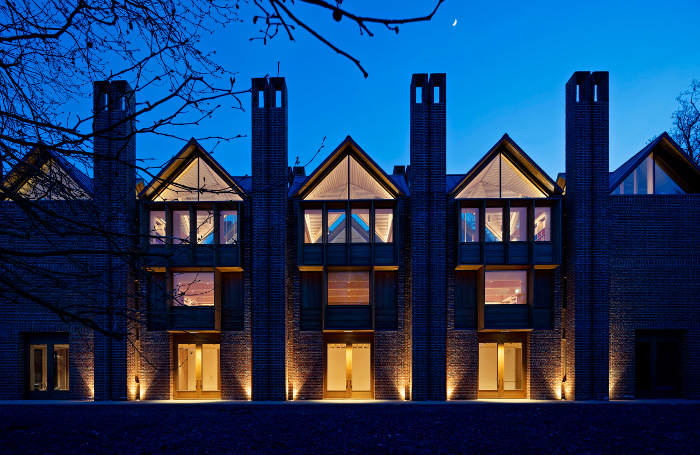 Lead image: Sands End Arts and Community Centre by Mæ Architects. Photo: Rory Gardiner.
Also in international design news, Bangkok-based architecture and design practice all(zone) led by internationally-acclaimed architect Racharporn Choochuey has been commissioned to design the site of MPavilion 2022, which will open in Melbourne on 17 November.