British architectural designer John Pawson has unveiled his designs for two villas for Sabina Ibiza, the island's first ecologically inspired private villa estate.
In the two villas, Can Adelfa and Can Almendro, Pawson has harnessed his philosophy of rigorously simple architecture to create bespoke homes within Sabina's spectacular west coast.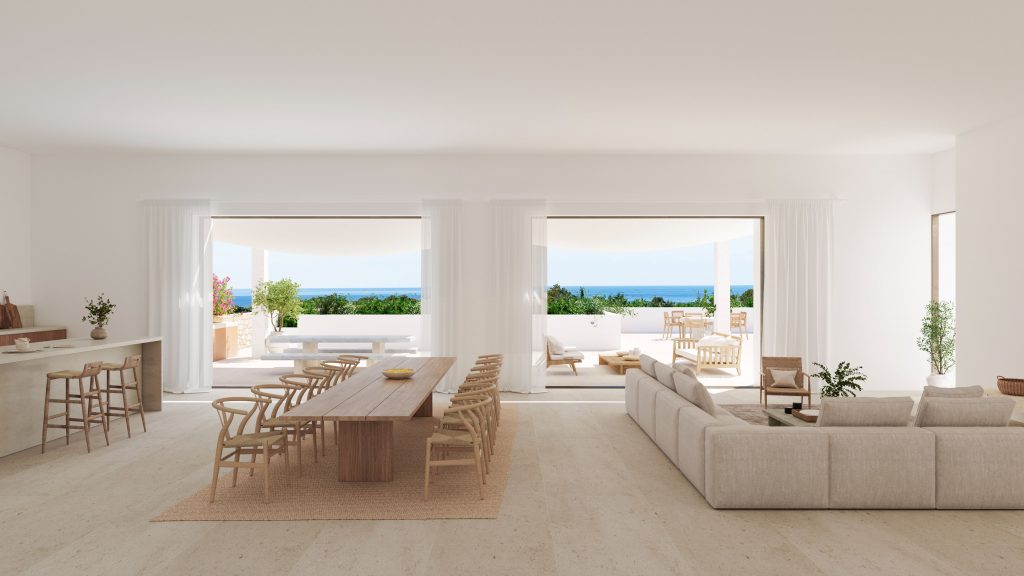 Both villas will feature seven bedrooms, 25-metre swimming pools and additional guest houses.
The slightly larger of the two, Can Almendro is over 1788 sqm and set in a plot of land more than 4000 sqm in size. Can Adelfa is equally impressive, full of amenities and spoilt with enchanting sunset and sea views.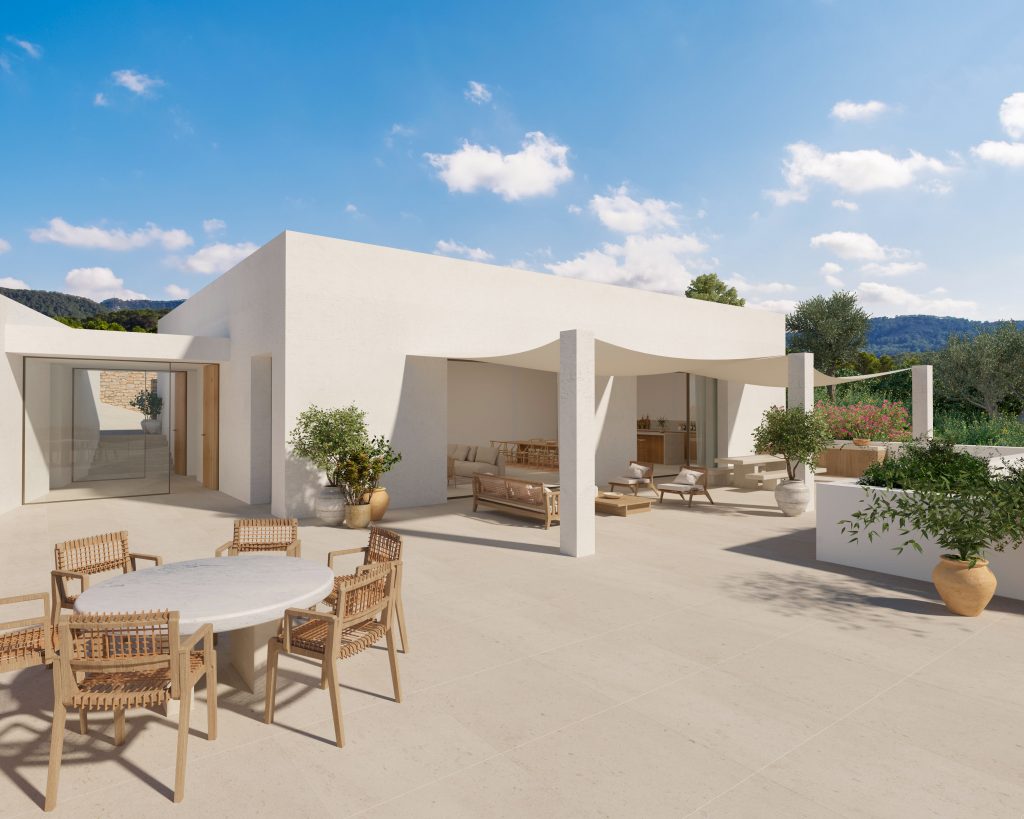 Although large in scale, Pawson's architecture feels intimate and sits in harmony with the one-of-a-kind surroundings of Ibiza.
"One of the defining moments for me was standing on high ground and experiencing the exhilaration of the unimpeded view down the ravine. It is a spectacular site in a spectacular location, charged with the simultaneous drama of the sea and the mountains," says Pawson on his villa designs.
"Both villas are intentionally very generous so that each can accommodate the owners and their children comfortably, as well as two or three guests and their children. The point was to make places where everyone staying – guests and owners – has plenty of space inside and outside, to gather or withdraw, with shaded areas for eating and relaxing.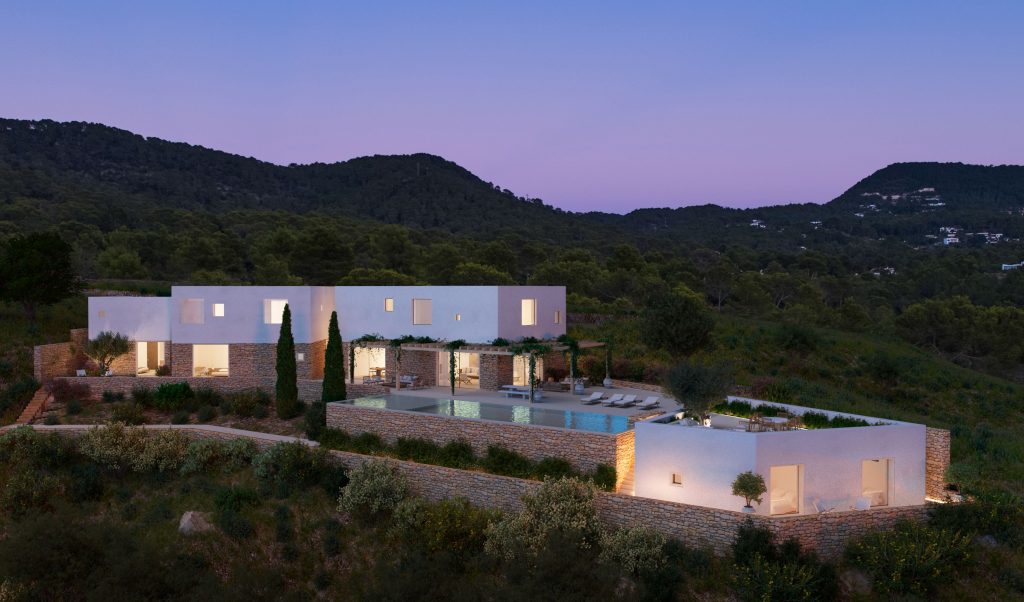 "At the same time, we wanted to make the villas look intimate – to avoid the scale feeling too monumental. Using the local limestone and whitewash helps the architecture to become part of the landscape, giving the impression of volumes that are bedded into the hill rather than rising from it. This was never about making a Parthenon or a Getty."
John Pawson's villa designs are a part of Phase Three, for which 21 bespoke villas have been designed by some of the world's most sought-after architects, and situated in elevated and private terraced positions affording them exceptional sea and mountain views.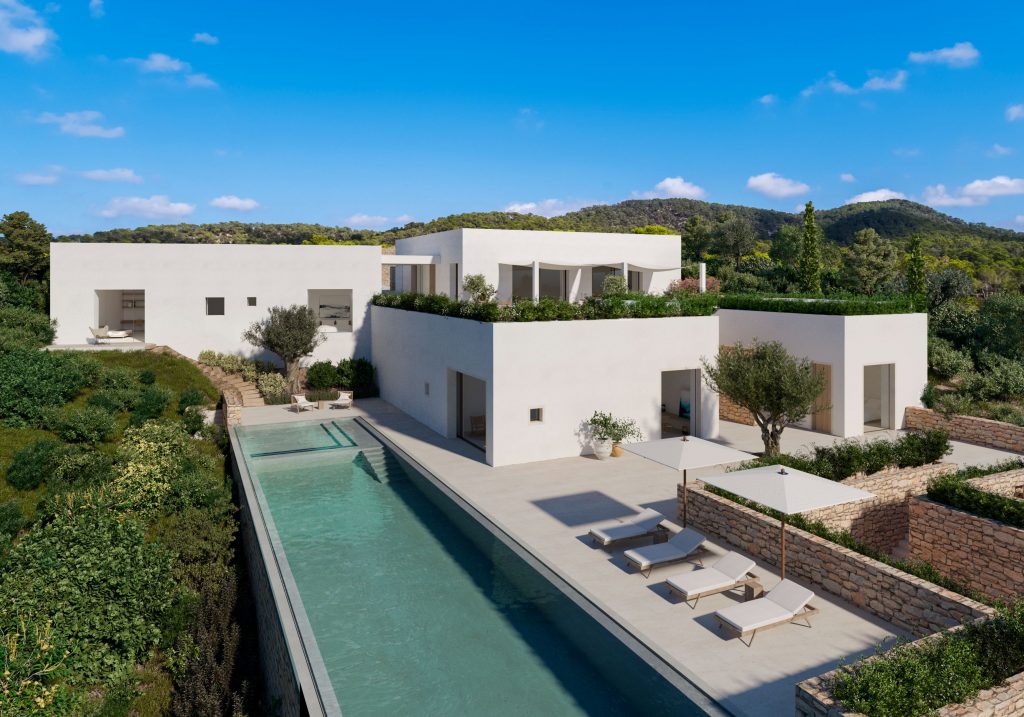 Pawson's villas are thoughtfully designed to provide the perfect retreat, comfortably accommodating families and guests.
Phase Three villa construction will begin in Winter 2022.
Renders by John Pawson.
John Pawson is a designer who has spent more than thirty years making rigorously simple, minimalist architecture.
Pawson's studio comprises 21 architects and designers whose commissions range from designer brands to boutique hotels, ballets to bridges, museums, galleries and luxury private houses.
Interested in more international design? Check out the 2022 RIBA Stirling Prize shortlisted projects in pictures