Swiss bathroom manufacturer Laufen has revealed its Sonar bath designed by Patricia Urquiola who was inspired by "the way sound waves travel through water".
The freestanding piece is part of the broader Sonar Collection, including washbasins, vanities and toilets.
Featuring thin edges and geometric texture, the Sonar bath is finished in white and is designed to provide "novel design solutions in the limited spaces of the bathroom" and features Laufen's Marbond.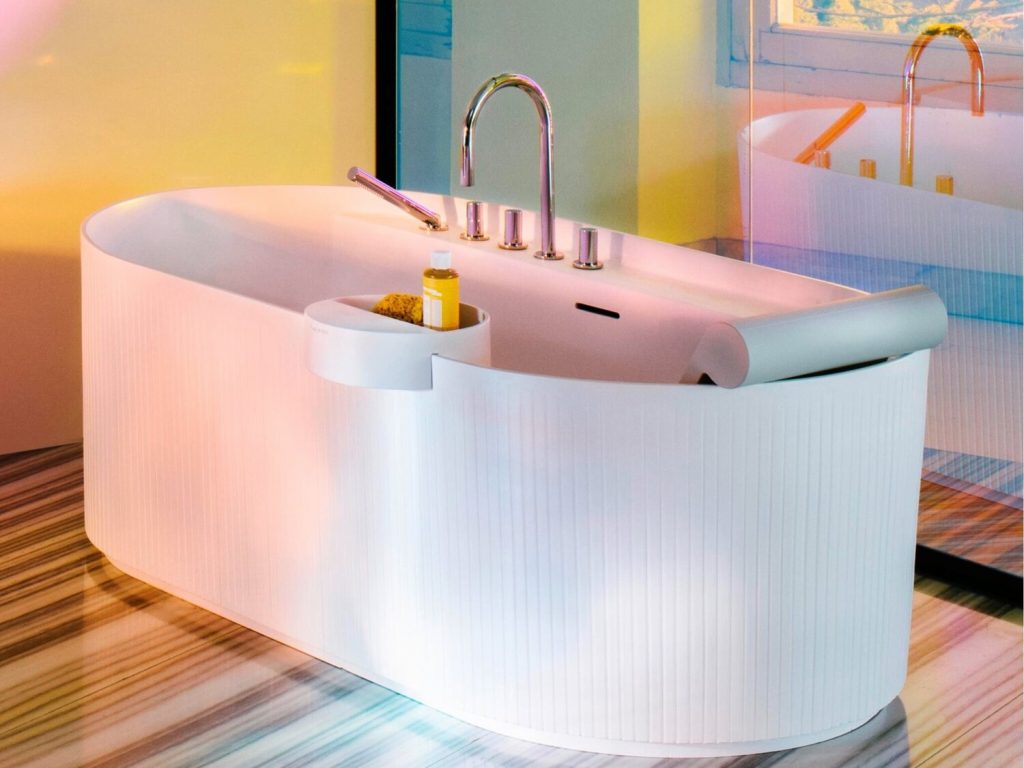 A unique material, Marbond consists of two layers firmly bonded to one another and refined with a 3mm-thick surface finish.
The result is a high-quality and robust mineral composite that is anti-bacterial, easy to clean and resistant to chemicals and UV rays.
Marbond's fine surface texture is resilient against temperature fluctuations and has a permanent pleasant and warm natural touch.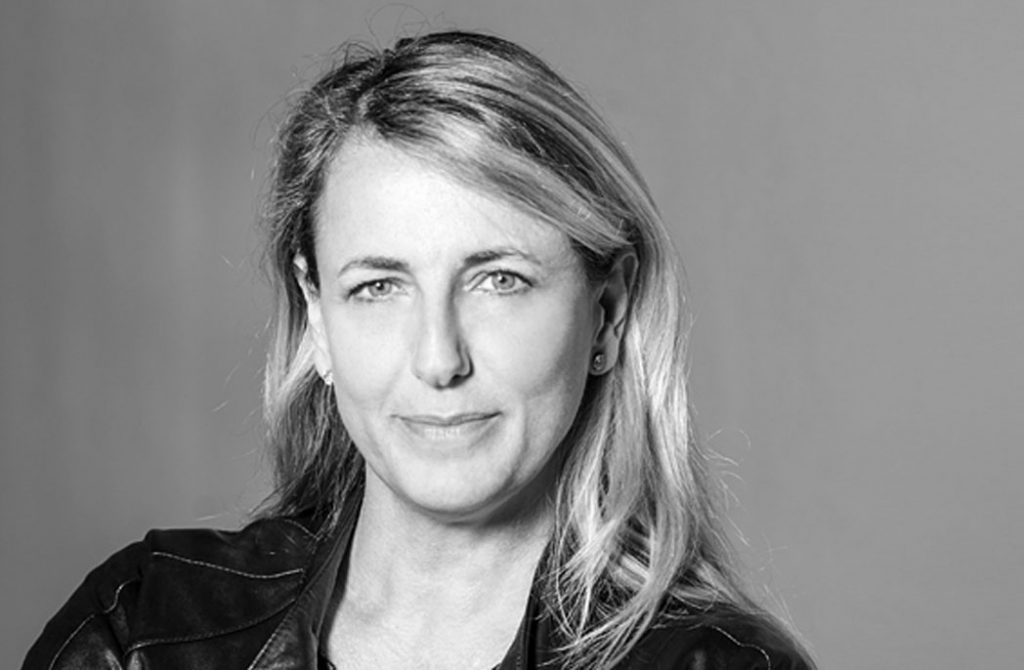 In designing the bath, Spanish-born, Italy-based designer Urquoila describes her collection with Laufen as the culmination of seemingly separate sources of inspiration.
"For me Sonar is contrast, balance, elegance: architectural minimalism, formal understatement and the dynamism of water and sound waves in close relationship with it," she says.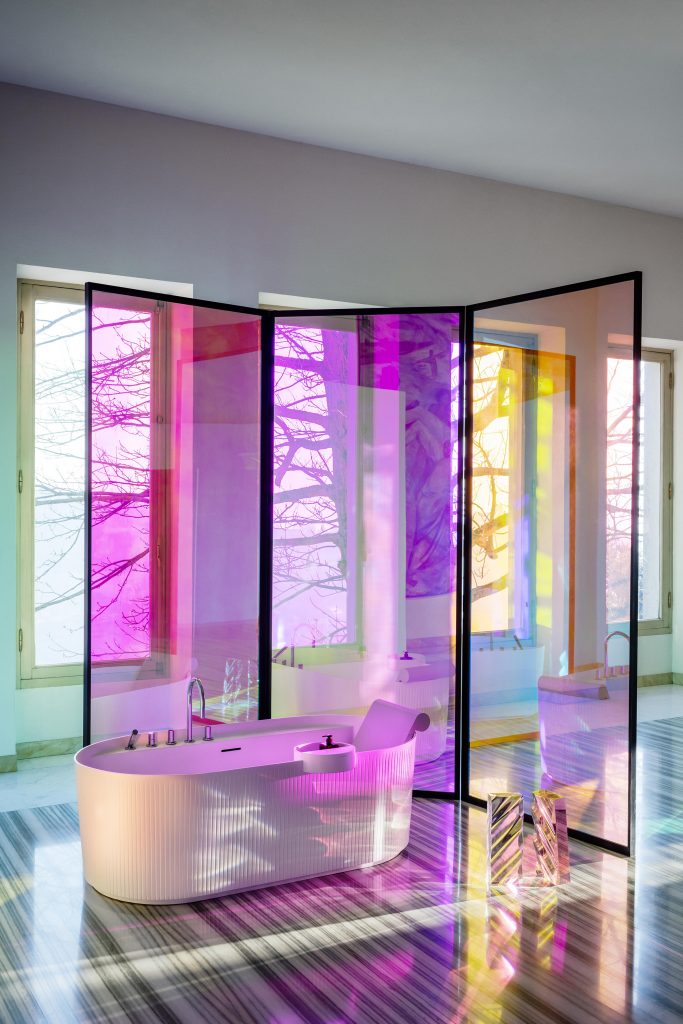 "My aim was to combine these apparently widely separated sources of inspiration into a collection that is the expression of a gentle balance between angles and curves.
"This range is unique because of its reduced thickness yet great strength, lightness and glow. The surfaces are slender and light, but as a whole, they outline spatial volumes."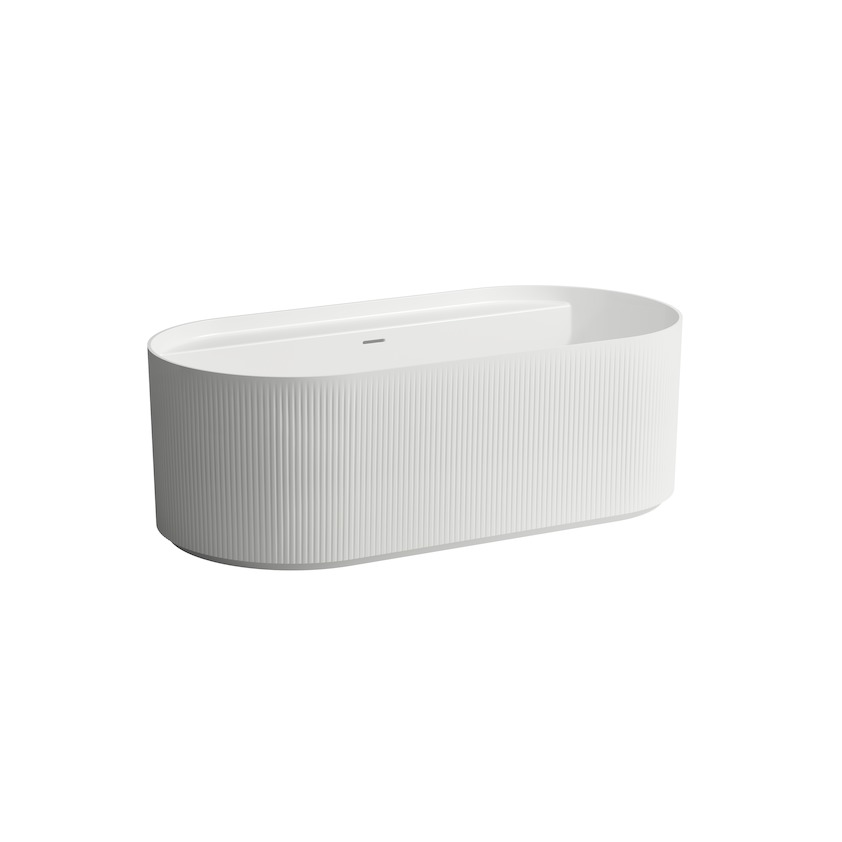 Laufen's Sonar bath measures 1600mm by 815mm by 535mm and features a head and back rest, which further enhances physical comfort.
It also has an integrated overflow and a gently rippled exterior and can be paired with a tray for resting books or a glass of bubbly.
Find out more about the Sonar collection on the Laufen website.
Photography supplied.