Patricia Urquiola has teamed up with Laufen to bring together the "rigour of architectural minimalism" and the "dynamism of water and sound waves" in a new basin and freestanding bathtub.
Featuring a gently rippled exterior that mimics the way sound waves travel through water, the new products complement the traditional smooth surfaces found in the rest of the Spanish architect's Sonar collection, which has an expressive, yet minimalist formal language.
To celebrate the new additions, ADR caught up with Urquiola recently to chat all things design and delve deeper into her collaboration with Laufen.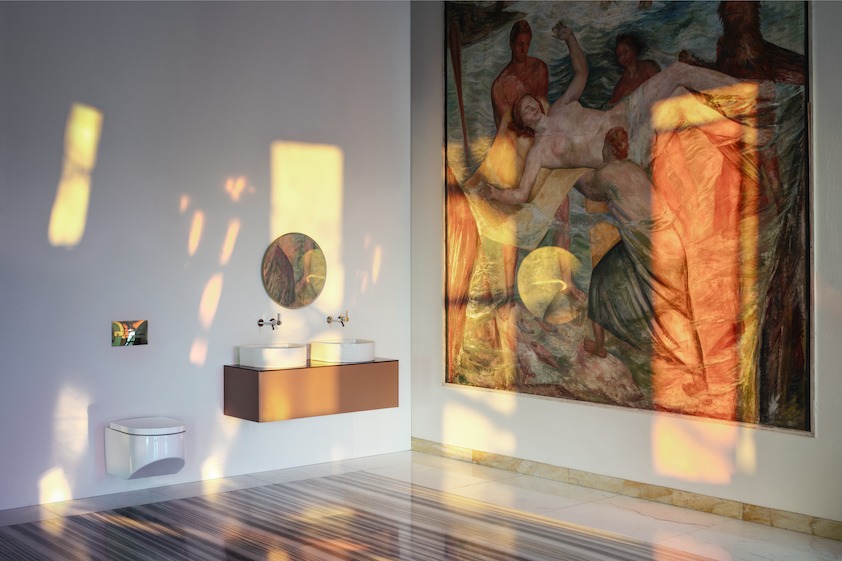 ADR: Hi Patricia! Welcome to ADR. Can you tell a little about how you developed your love for design and establish your studio?
Patricia Urquiola: I have wanted to be an architect since I was a child.
I remember I had this doll house that I enjoyed dismantling and recomposing, plus I was very good at math!
Growing up, I decided to study architecture in Madrid, but then moved to Milan. Here classes at Politecnico were a savvy melting point of architecture and design, and I fell in love with this discipline, especially thanks to exquisite professors like my mentor Achille Castiglioni.
After graduating, I was lucky enough to start working with another great design 'maestro', Vico Magistretti, at De Padova. A great mind and a great person, he was always open to communicating to us younger designers.
After that, I had another great experience at Lissoni&Partners and it was actually Piero (Lissoni) who encouraged me to open my own practice. He said: "You are ready, go for it!".
I realized that maybe I had more prejudices towards myself than others had, so I went over them and opened my own studio in 2001, starting with architecture projects and then also working with design companies.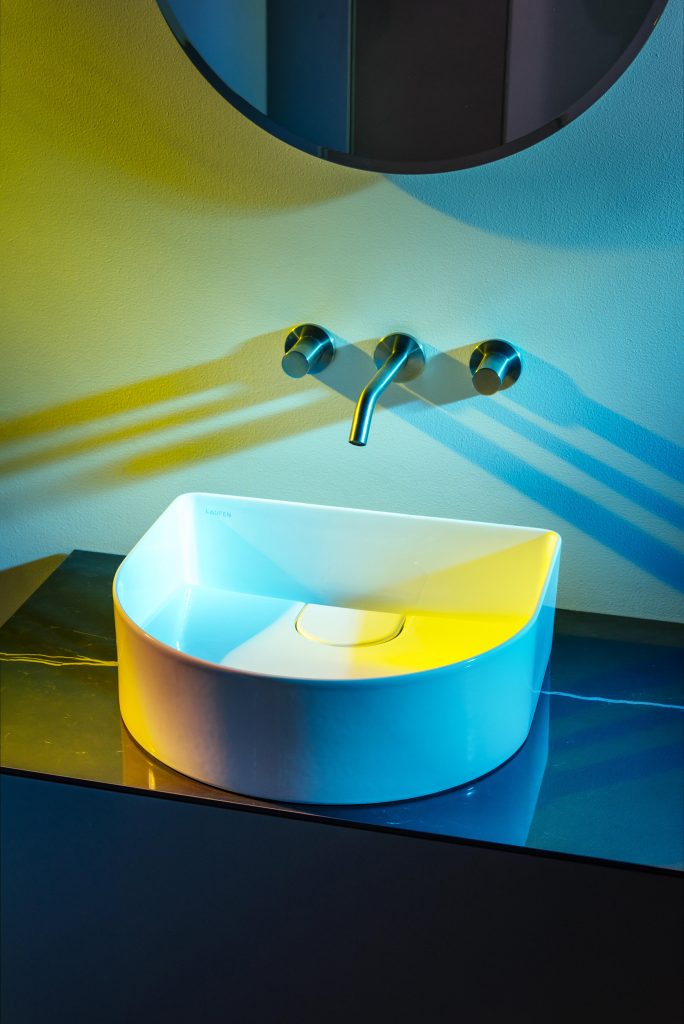 How do you describe your design sensibility and your aesthetic?
PU: I never talk about my style; I don't think I have one.
I hope people can recognise that, in my projects, I constantly look for new solutions, for customisation and somehow for renovated new aesthetics that adapt to the DNA of the work, every time in a different manner.
I consider myself a good observer and my mind is continuously occupied doing research… on materials, craftsmanship, technology, solutions… I try to connect this research to the emotional memory, to creating empathy.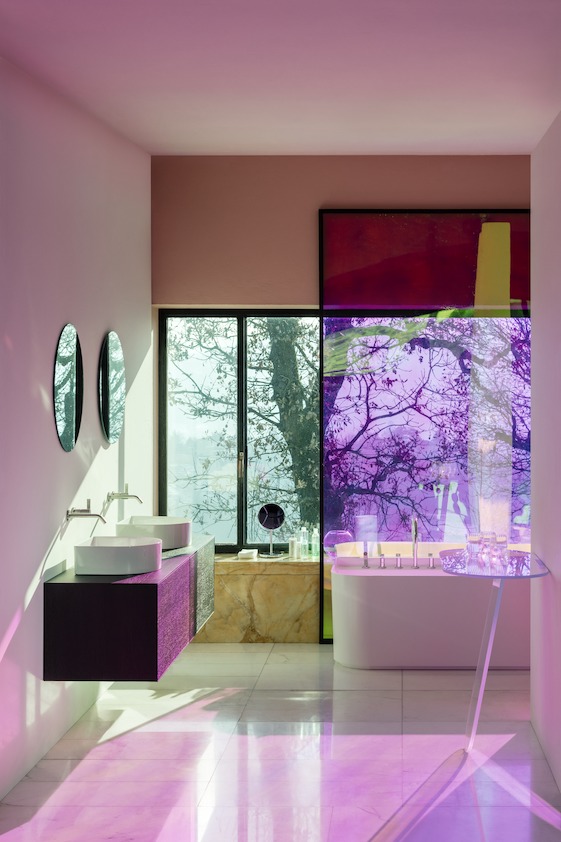 Tell us a little about how this collection came about? What was the thought process behind the design?
PU: For me Sonar is contrast, balance, elegance: the rigour of architectural minimalism, formal understatement and the dynamism of water and sound waves in close relationship with it.
My aim was to combine these apparently widely separated sources of inspiration into a collection that is the expression of a gentle balance between angles and curves
This range is unique because of its reduced thickness yet great strength, lightness and glow. The surfaces are slender and light, but as a whole they outline spatial volumes.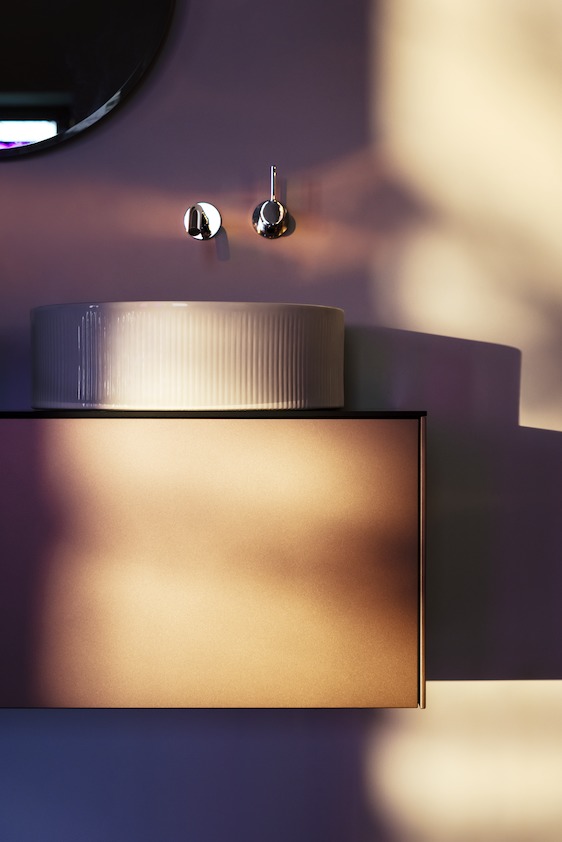 What was it like collaborating with Laufen?
PU: Well, first they contacted me in 2016 to design their showroom in Madrid, a special city for me. The idea was to create a space with multiple functionalities, a new kind of showroom, where people can also work. Then we start talking about a design collaboration.
I wanted to interpret and explore the very unique and interesting characteristics of SaphirKeramik, both in terms of design as well as form and function. And from this, the Sonar project started to take shape.
I always state that the best part of my job is the joy of the process and this was absolutely the case with Laufen.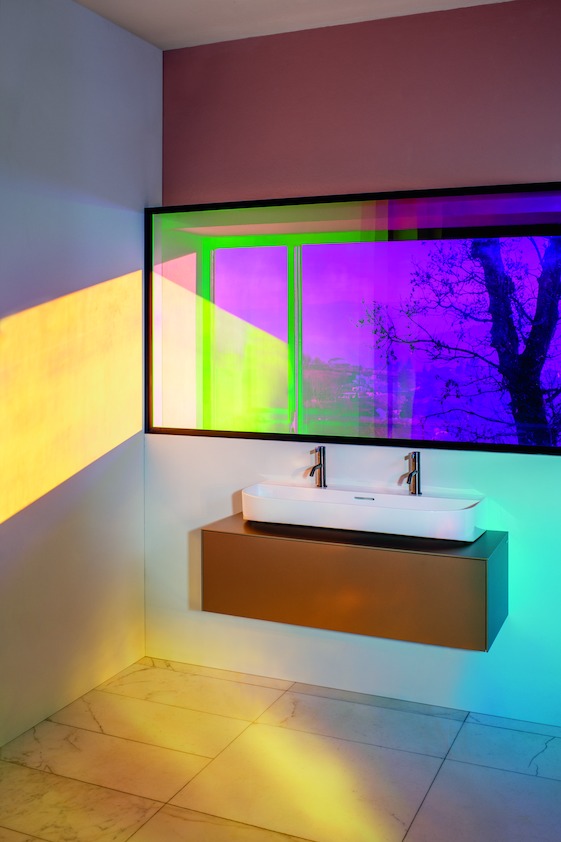 What is your main priority when designing products? And how has this changed over the years?
PU: I start from a blank page and then comes the client's brief. That is when the most crucial part of the process starts, when me and my team begin to dialogue with the client, sharing skills and knowledge.
From the first meeting to the final prototype, it is always a matter of four-hand project. This has been my personal approach to projects since I started my career and it still is.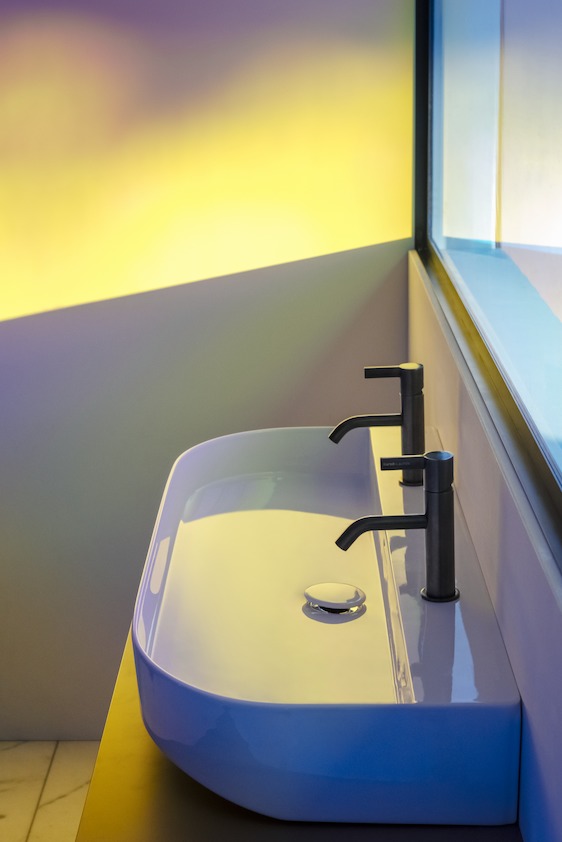 Photography supplied.
Studio urquiola was founded in 2001 by Patricia Urquiola and her partner, Alberto Zontone, and it operates in the fields of industrial product design, architecture, art direction and strategy consulting.