The Aboriginal connection to Country, place and kin is at the core of Diller Scofido + Renfro and Woods Bagot's updated design for the Aboriginal Art and Cultures Centre (AACC) in Adelaide. 
To be built on Kaurna land as part of Adelaide's Lot Fourteen global innovation precinct, the newly released AACC reference design reveals the architecture team's commitment to transparency and storytelling.
The design concept originates from the Aboriginal conception of the elements that link us to place: earth, land and sky – and which were the backbone of the design partnership's 2018 winning proposal for the project's earlier incarnation, Adelaide Contemporary.
The heart of the building is a flexible, three-story gathering and performance space that visitors spiral around as they make their way to different levels.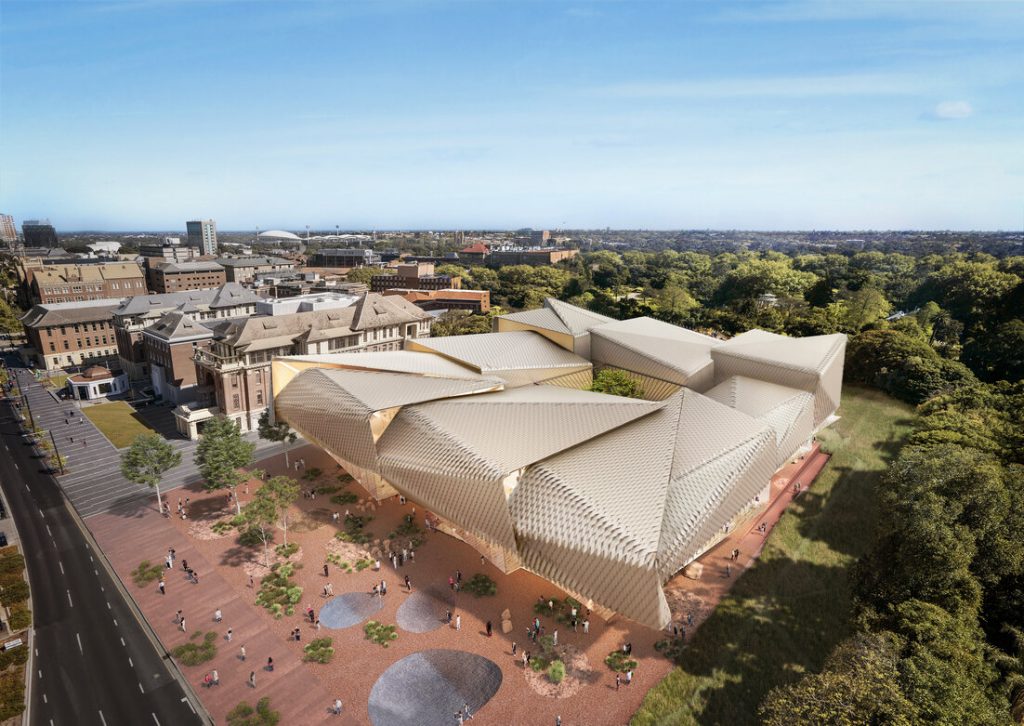 For the structure and building skin the design team drew inspiration from the temporary shelter structures created by Aboriginal peoples across Australia, known by names such as "wurlie" and "humpy." 
Overlapping layers of these shelter structures encircle a central gathering space, embodying the vision of the AACC as a gateway to the oldest living cultures in the world.
Diller Scofido + Renfro partner Charles Renfro described the AACC as representing a new paradigm in cultural space design. 
"We're thrilled to be part of this ground-breaking vision to create a place of pride that authentically honours the oldest living cultures on the planet," said Renfro.  
"The AACC will welcome visitors through a radically open ground floor, into a safe space with storytelling at its heart. It will be a building of the 21st century, while remaining agile enough to allow future generations to evolve their own storytelling."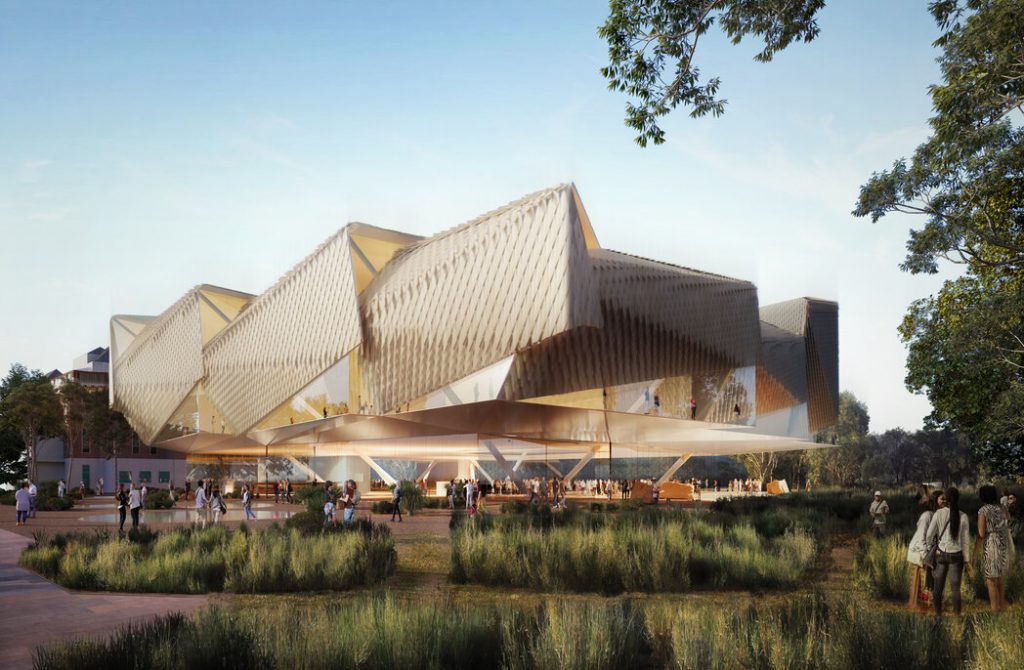 The design is the outcome of intense consultation with the Aboriginal Reference Group (ARG) to ensure the centre will be both contemporary and reflective of more than 65,000 years of First Nations cultures across Australia.
Woods Bagot principal Rosina Di Maria described these conversations as humbling and emotional.
"The design team's role was to listen, and translate the aspirations and ambitions of the ARG into a design response. The architecture evokes a sense of welcome to all visitors – particularly First Nations peoples – and a connection to culture offered through the human experience," said Di Maria.
"The Aboriginal Art and Cultures Centre will be a place for all Australians to remember ourselves, to learn the truth telling of our past, and to re-imagine ourselves together to create new memories as a connected community."
"It will be a platform for developing Australian culture – informed by the past, shaped by the now, for our future."
Founded in Adelaide 151 year ago, Woods Bagot is a global practice with 17 studios in major cities around the world. The firm recently released their vision for the redevelopment of Adelaide's much-loved Central Market Arcade.

Renders courtesy of Woods Bagot.