Listen, live and learn, ADR talks to three architects embracing Indigenous culture in their design practice.
More than a year after Black and Indigenous Lives Matter marches bring a wave of feet to Australian streets, it's heartening to see so many non-Indigenous allies continuing to stand up.
They must speak out against systemic racism more broadly, and police brutality specifically. Our governments and other institutions, including our architectural leaders, must listen to and learn from our First Nations people.
We can only hope that this much-needed and long-overdue support becomes permanent in a real and meaningful way. All Australians have a responsibility to ensure it does.
But becoming an ally brings with it obligations and the need to get the balance right. As allies, non-Indigenous Australians must amplify Indigenous voices. They must take on the responsibility of educating themselves, not outsourcing the hardest work.
Looking back on this interview (conducted in 2020) with three architects about the need for greater communication as practitioners embrace Indigenous culture in their design outcomes, the words of Yugembir man Dillon Kombumerri seem prescient.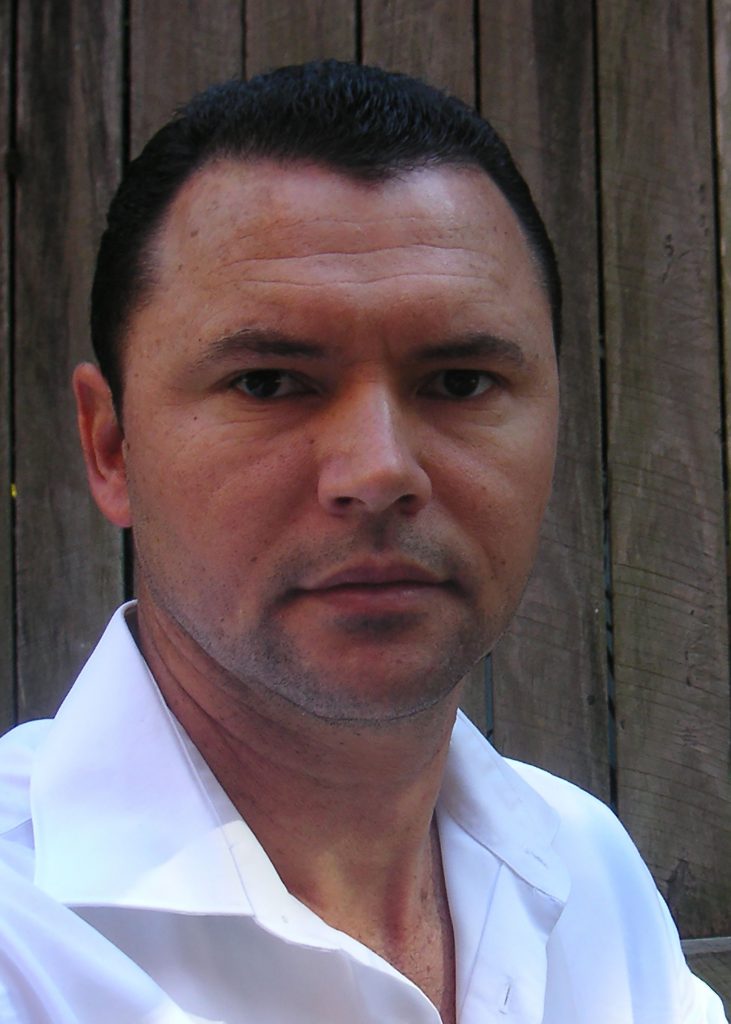 A passionate voice within the New South Wales Government's architectural office, he has contributed extensively to the Sydney Ochre Grid, a commendable initiative seeking to better connect Aboriginal and non-Aboriginal communities in the city.
Initially hesitant about non-Indigenous architects working in this space, over his years in practice, Kombumerri has come to change his view, particularly through collaborations with people like Gregory Burgess.
Recognising that we are all stronger when working in unison, Kombumerri nevertheless insists that the relationship must be a mutually rewarding one that goes beyond skin-deep tokenism. That is the true pathway forward, and one that all of us have to commit to wholeheartedly if we are to hope to build a better Australia together.
As a young graduate starting out on his architectural career with the Aboriginal Housing Company in Sydney in 1986, Kombumerri was a little wary of the idea of non-Indigenous people interpreting Aboriginal culture in their design practice.
"When I first thought about what it meant to be an Aboriginal person designing with Aboriginal communities in mind, I really had it in my head that I didn't feel comfortable with that," he recalls.
"But as I started working on projects, and meeting non-Indigenous architects who had been working with community – somebody like Gregory Burgess springs to mind – then I actually took a very different position."
Now a principal architect in the Office of the Government Architect NSW, Kombumerri has been one of the prominent voices advising on the Sydney Ochre Grid.
With this mapping project that seeks to connect both Aboriginal and non-Aboriginal communities, building knowledge bridges to enable better planning and design decisions that embrace culture and connection to country, it's fair to say he's shifted considerably on the issue.
"I actually took the me, or the ego, out of it and thought, 'Well, if the community is working well with whoever it is, and they feel comfortable sharing their knowledge with an architect, be they black, white or brindle, and they are getting a good outcome, then that's really great'."
What matters most is the quality of engagement with the community, Kombumerri argues, and that's about more than just asking questions.
"It's very much about going in as open as you can, not just inertly listening to the community, but also contributing, and that's about relationship-building."
He notes it's important that the relationship is not an asymmetrical one, but instead a true partnership.
"If you go in saying, 'I'm here to listen,' and you think that's a good thing, but you don't give back, then that's not a good process. You have to also think about how you build a community and actually transfer skills and knowledge to that community, as well as availing yourself of this opportunity to learn about one of the oldest cultures on earth, which in some ways positions you commercially for economic benefit."
Where he sees room for improvement is in better pathways for community engagement at all stages of a project, from initial community consultation, through the design and construction processes, right up to handover, and in identifying Aboriginal people with STEM (science, technology, engineering and mathematics) skillsets to bring to the table.
There is great scope for architecture practices across the land to work hand-in-hand with Aboriginal communities, drawing on their expertise, but also opening up real pathways for improvement in return, Kombumerri suggests.
"We want to shift the framework from disadvantage to opportunity."
What he doesn't want to see is a 'walking on eggshells' approach that means nothing gets done for fear of cracking a few along the way.
"Now, we know there is a desire within communities, and within the industry, to engage with Aboriginal culture and heritage, but there is also this anxiety about misstepping or saying the wrong thing, or of people not knowing who to go to and ask. So a key aspect of the Ochre Grid is to help connect industry and government with the people who are the knowledge holders of Aboriginal culture and heritage to bring that wealth to the design of places."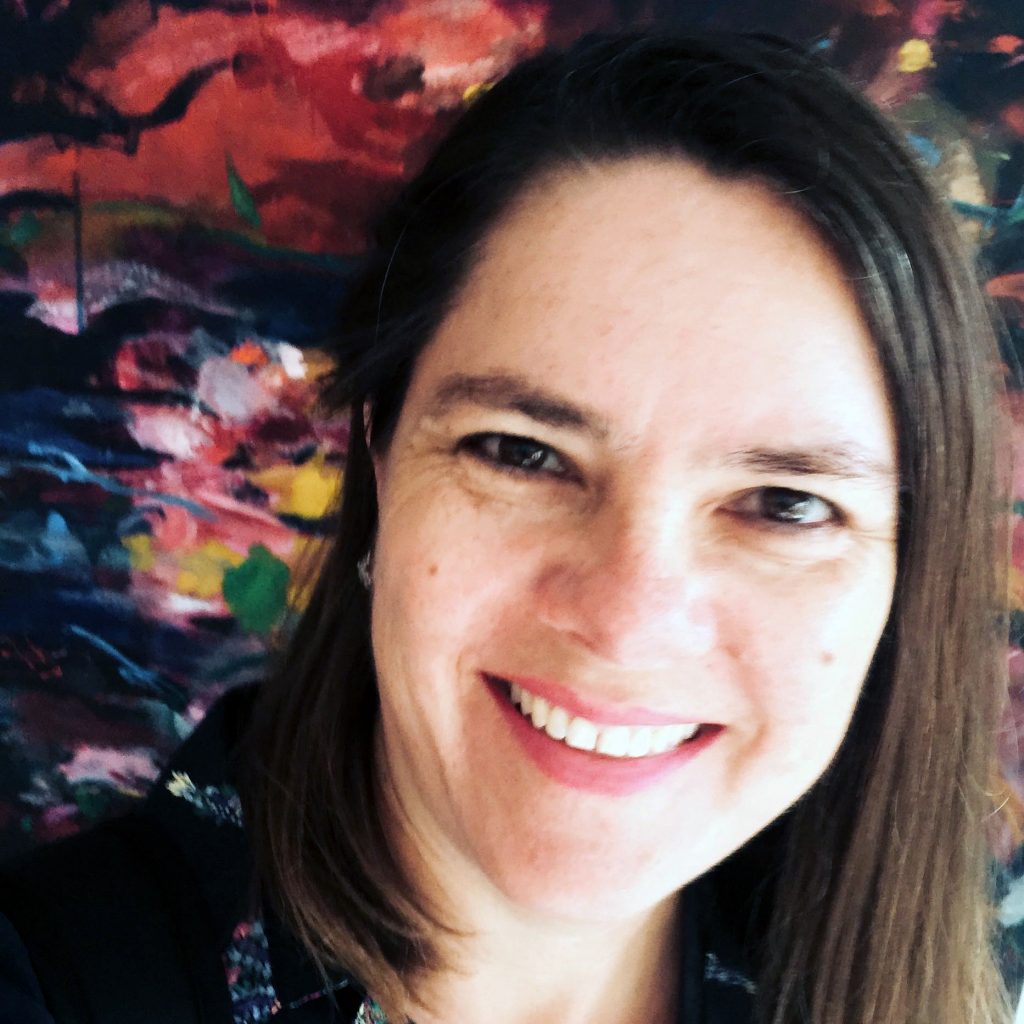 Tania Dennis, director of Townsville-based practice Insideout Architects, is one such non-Indigenous architect who has passionately embraced the opportunity to share knowledge, culture and passion with Indigenous communities.
Spending her childhood in the Top End – in Arnhem Land, Darwin and Katherine – Dennis has a deep-seated appreciation of the place and its people and was thrilled to be asked to work with Djilpin Arts Aboriginal Corporation, a not-for-profit cultural organisation based at the Ghunmarn Culture Centre in Beswick or Wugularr, the traditional country of the Jawoyn people.
"It was an honour to work with Djilpin Arts, and the open and collaborative nature of their work really inspires me," she says.
With Djilpin having built a solid platform for Indigenous visual and performing artists and hosting the Walking with Spirits Festival at Beswick Falls, Insideout was engaged to create on-site accommodation.
"They needed a place for learning locally, and also for exhibitions and for visitors or people they were collaborating with to stay."
Insideout came up with the National Architecture Award-winning Djakanimba Pavilions. Working hand-in-hand with Djilpin's much-loved artistic director Balang T E Lewis, who sadly died in 2018, Dennis sat down with him at Wugularr, with much of the work incorporating overlaying ideas hashed out on foot.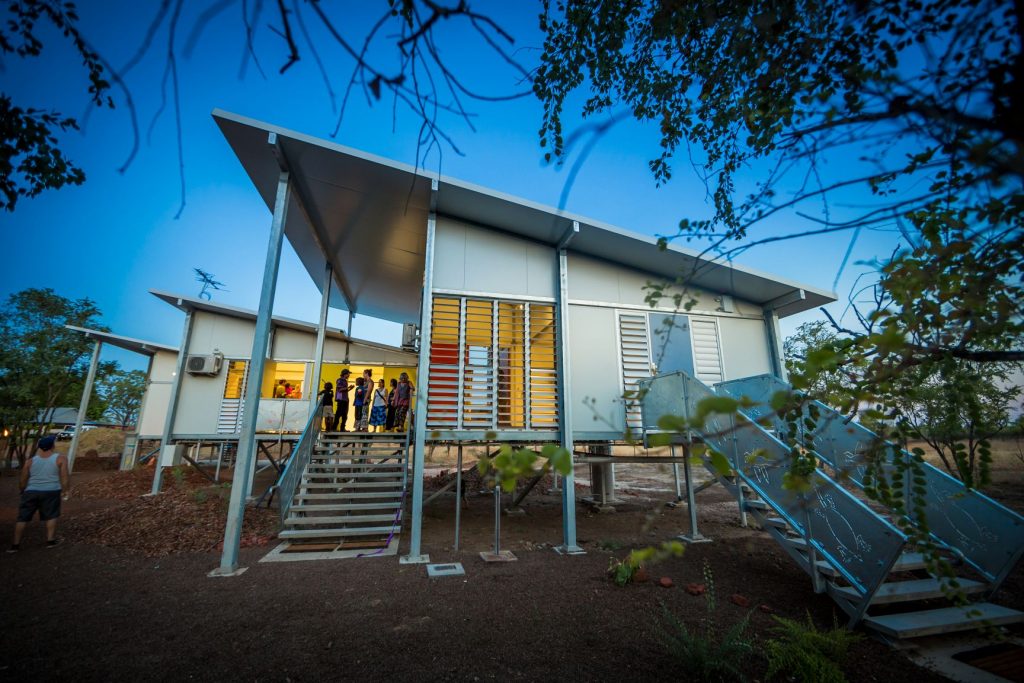 "We sorted things out by walking around, talking about stuff and remixing things if they didn't work, just being able to see the project through their eyes."
Working to a tight budget, the elevated buildings with interconnecting verandas were designed to offer a flexible solution.
"We had to make them adaptable, so fold down beds can be packed away if the spaces are needed for learning," Dennis says.
"The buildings are unadorned and pretty simple, but they work because people can weave their own colour and culture into them, kind of like a blank canvas," she adds.
Since that first collaboration, Djilpin Arts has reengaged Insideout to work on another series of pavilions that includes a café, camp kitchen and retail gallery, further deepening a relationship built on mutual respect. Balang T E Lewis also offered Dennis some heartfelt advice that dancing is key to happiness.
"He taught me that the gesture of dancing not only honours the earth, but also those that have come before and that, when you dance, all the worry evaporates," she says.
"He saw the pavilions as being like magic kicked up in the dust. The way he described country was like a church, and that's the way that you have to treat the place that you are going to build on. I think we can all learn from that profound connection with land and place."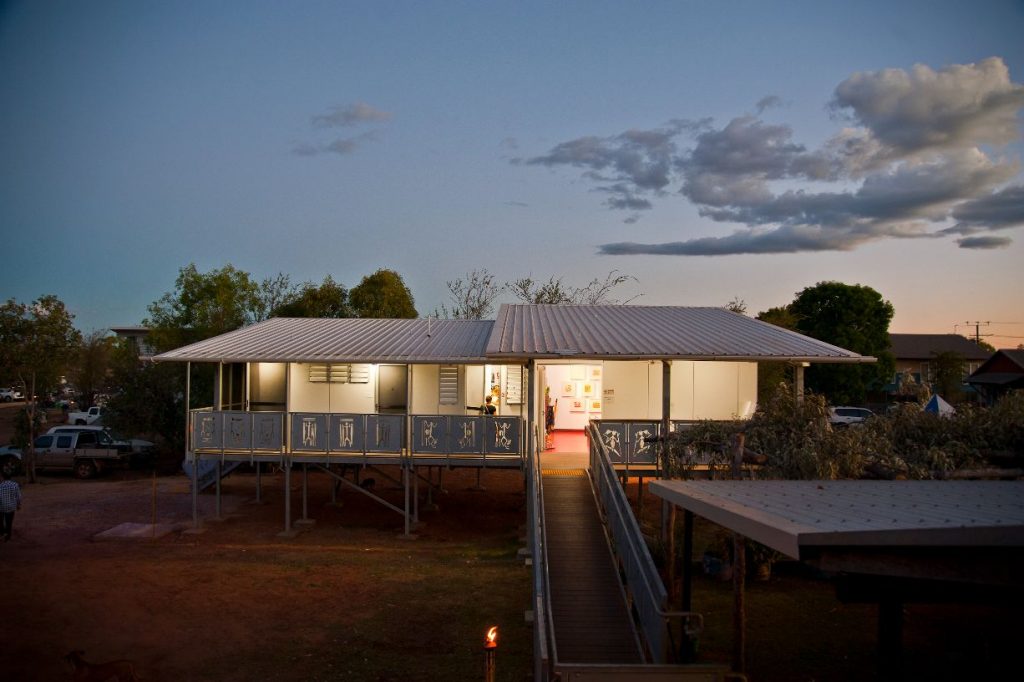 Warmun, the traditional home of the Gija people in the eastern extremities of the Kimberley region in far northern Western Australia, was almost completely destroyed by a one-in-300-year flood in 2011. This necessitated a year-long relocation of the community to Kununurra, some 200 kilometres north, and Perth-based practice Iredale Pedersen Hook was engaged to help rebuild public amenities during that period.
The construction of the award-winning Walumba Elders Centre was at the heart of this new vision for the community. It was vital that it was located close to the school and town centre, recognising the importance of passing on knowledge.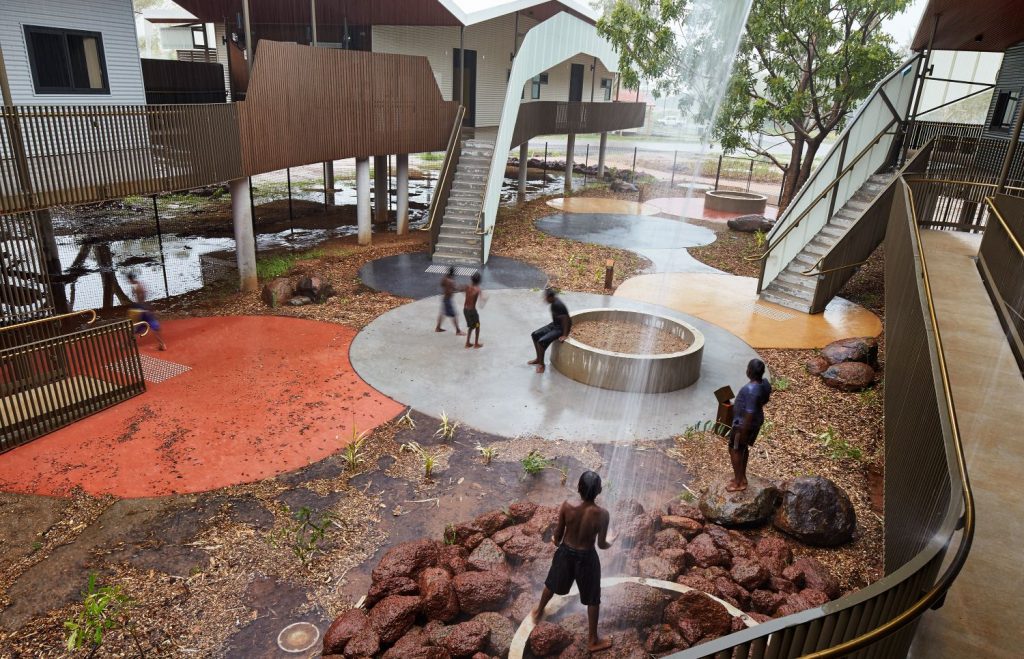 Building strong relationships with the Gija elders identified a number of important cultural considerations.
"Gender separation was one of the first principles in this community," says Iredale Pedersen Hook director Finn Pedersen.
As a result, two swooping wings encompass the structure, which is raised on stilts above the 2011 flood level, connecting at one end and traced with sweeping walkways.
"The building reflects the importance of this need for separate spaces, while creating a communal space in the middle that acts as a community hub with fire pits, where they can come together to celebrate lore and culture," Pedersen adds.
"The elders also knew that they would have some elders who would be married, so we included rooms for couples too."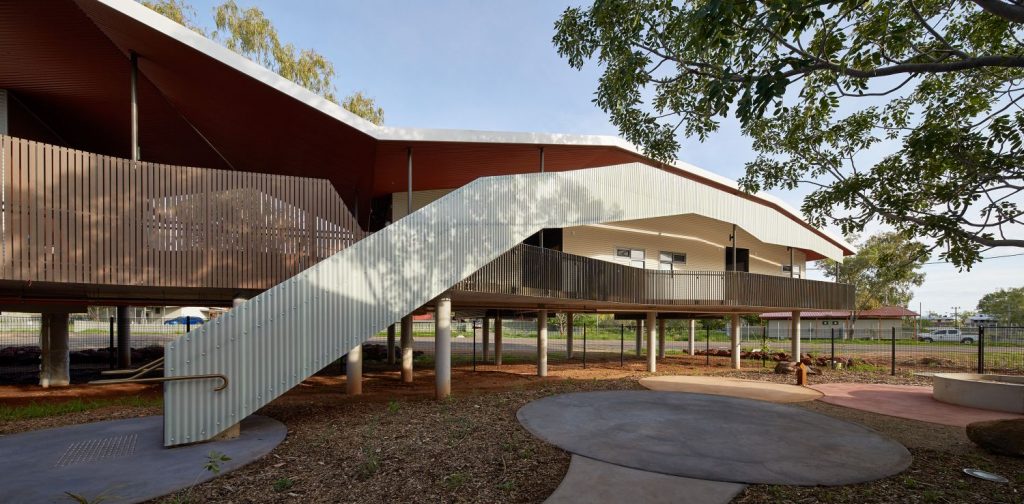 Pedersen mostly relied on models and hand-drawn plans when sitting down with the Gija elders.
"It was very analogue, there was no VR (virtual reality) or fly-through as we got to the heart of how people wanted to live in the building and what they wanted it to do."
That included a specific funerary area for Sorry Business that allows for palliative care and subsequent spiritual cleansing without disrupting the rest of the community.
"Context is everything in design, and that context is both physical and cultural," Pedersen says, noting that it's been a privilege to work with several Indigenous communities, one that he takes very seriously.
"This notion of how you design for remote communities, and for the culture of that community, is very important, and it is a continuous process. You accumulate experience slowly and you feel the weight of it."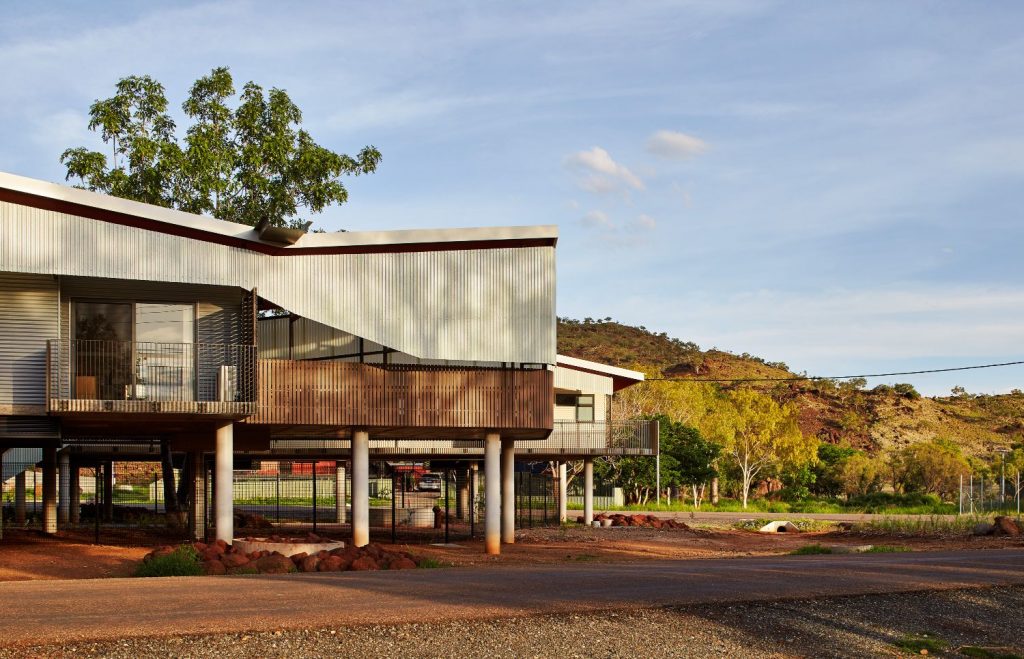 Kombumerri believes that cross-country collaboration with community is vitally important, but notes that this progress needs to be better connected.
"They are like little campfires being set up all around the place, but they aren't necessarily linked."
Sydney's Ochre Grid is aimed at building much needed networks that will endure.
"It brings a cohesive narrative to the whole of Sydney, because if culture is a map across the landscape, it's not just the individual places that are important, it's actually how you get to those places and everything in between."
With hard work and a lot of love, he hopes this endeavour will inspire more architectural practices to engage with Indigenous communities in meaningful ways.
"This is a very exciting project that helps bring everything together so that we can design places that are very much country-centred, that talk to the deep history of country."
Lead photo: Djakanimba Pavilions by Peter Eve.
This article is from Architectural Review 164. If you would like to read the full latest magazine, click here to receive a complimentary copy of our first digital issue.
Earlier this month, ADR explored the ways in which Aboriginal Housing Victoria, ClarkeHopkinsClarke Architects and Indigenous landscape designer Charles Solomon are designing a paradigm shift for Indigenous social housing.