With little more than two months until the IDEA 2020 winners are announced, we're talking trends with a few of our favourite industry leaders. This week, it's bathrooms with Laufen.
For more than 125 years, the LAUFEN brand has been using the oldest malleable material known to man to make innovative bathroom products in state-of-the-art plants with legendary Swiss precision.
It makes more than three million ceramic pieces a year, teaming up with designers all over the world, including a recent collaboration with eclectic Spanish architect and designer Patricia Urquiola for the gorgeous SaphirKeramik SONAR collection and the Dutch designer Marcel Wanders for the sleekly minimalistic New Classic Collection.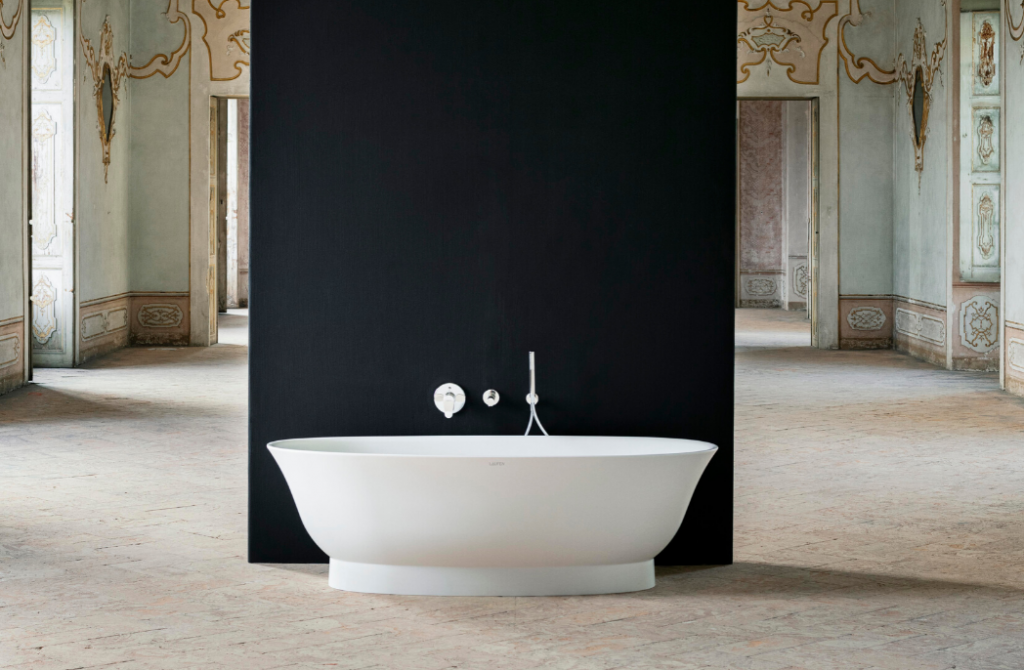 As an international brand, LAUFEN is perfectly placed to sponsor the IDEA International category, which celebrates the best designs by Aussie practices and studios overseas.
A personal favourite of mine, the International category is a peek into what our local designers can do off the island. Freed from the constraints of designing to Australian aesthetics and notions of place, these designers bring the best of the industry to some of the most beautiful cities in the world.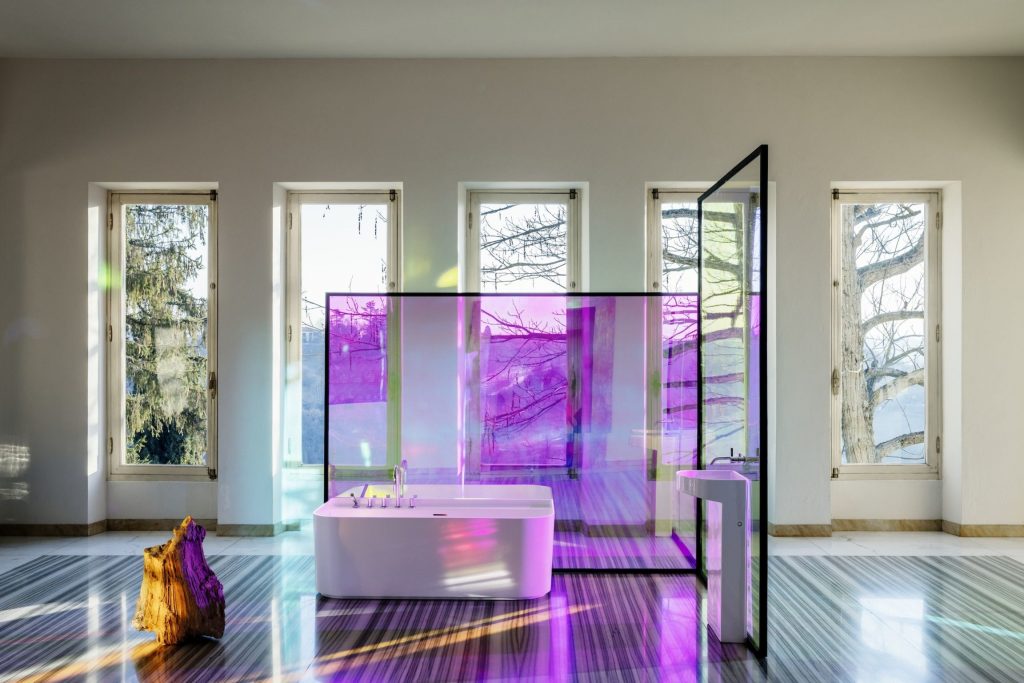 We won't know who's won this tough-to-judge category until the industry comes together on 19 February 2021 in Melbourne for the IDEA gala, but that didn't stop me and Dianna from taking a look at the trends that defined bathrooms this year and what's to come in 2021.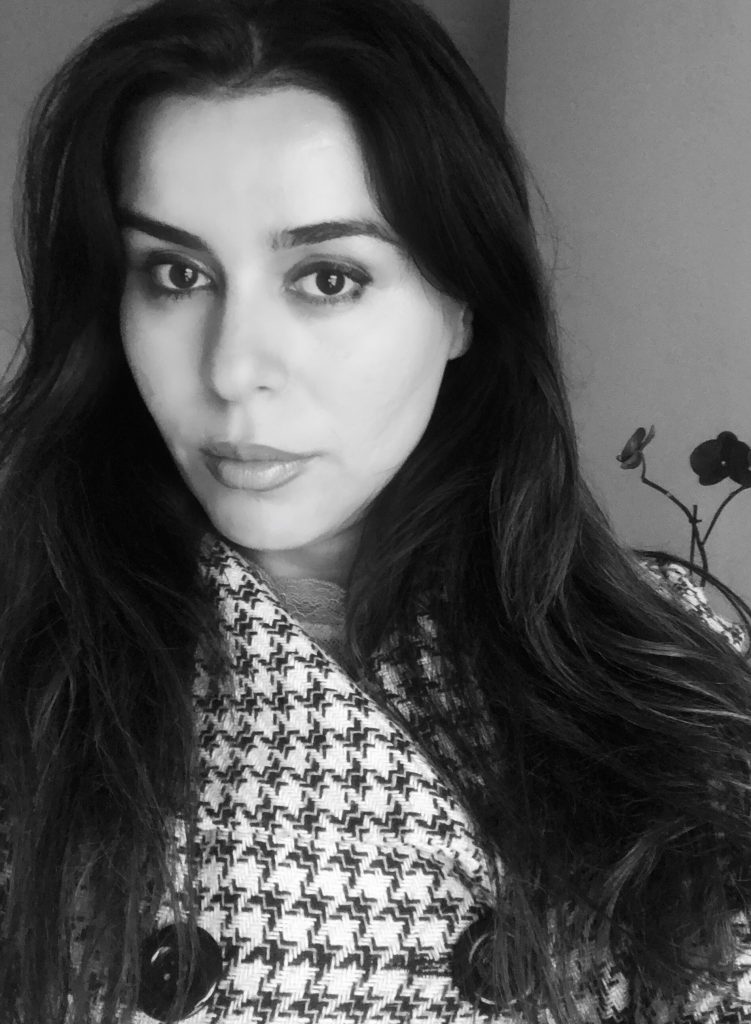 ADR: Hi Dianna! Welcome to ADR! Can you tell us a little about yourself?
Dianna Hanna: I have a background in marketing and have been the brand manager for Laufen Australia the past 13 years.
What is your favourite thing about the IDEA Gala? 
DH: It's certainly the party of the year. There is so much to love about a night and event where we celebrate exceptional design, while connecting with familiar faces and meeting new people from the industry.
What trends have you noticed in bathroom design in 2020?
DH: The trends we have noticed in bathroom design in 2020 have been mainly focused around hygiene, technology and materiality.
Hygiene is now one of the most important topics in the industry and has catapulted into the limelight due to the pandemic. In our export global markets, we have seen touchless solutions as a requirement across commercial and residential settings, and we know the Australian market is now demanding these types of solutions as well.
All areas of a home and hotel are increasingly changing due to the impact of technology. The bathroom is no different and one of the latest trends globally are smart toilets.
Laufen's Riva smart toilet brings to market a product that is pure Swiss, combining Laufen expertise with groundbreaking engineering and a modern compact design. It features an integrated, high-quality ceramic design and technically sophisticated, user-friendly solutions.
Over recent years, there has been a revolution in bathroom design trends with an exponential increase in slimmer products. With the launch of Saphirkeramik from Laufen, this material is regarded harder and with a greater flexural strength than vitreous or fireclay ceramics. The secret is the addition of the naturally occurring mineral corundum, a component of sapphire in alternative modifications – hence the name. SaphirKeramik is also insensitive to abrasive cleaners, which makes its application in bathroom settings a sustainable solution. Its extraordinary properties enable a thinner and sleeker design, previously impossible in sanitary ceramic products, along with a more simplified structure.
What would you like to see designers doing in 2021?
DH: Design elements should take into account higher levels of customer service, elevated personalised customer experience and an emphasis on sustainability, uniqueness and above all community.
The one trend I'd like to choose to define bathroom design next year should be highly functional and sustainable bathroom solutions without compromising design and hygiene.
I'd like to see designers explore different colours and materials as well as innovative product categories such as smart toilets and thermostats.
To refresh your memory, here are the projects shortlisted for this year's International award.
Stay tuned for more trends as we catch up with our other design leaders on the road to the IDEA 2020 Gala.
Lead photo: The New Classic Collection for Laufen.