Architect, interior designer, author and plant curator, Jason Chongue is guided by the philosophy to 'elevate what it means to be a gardener'.
Owner of The Plant Society, a nursery/social network, Chongue combines his nose for business with his green thumb to tap into the burgeoning market of plant styling and curation.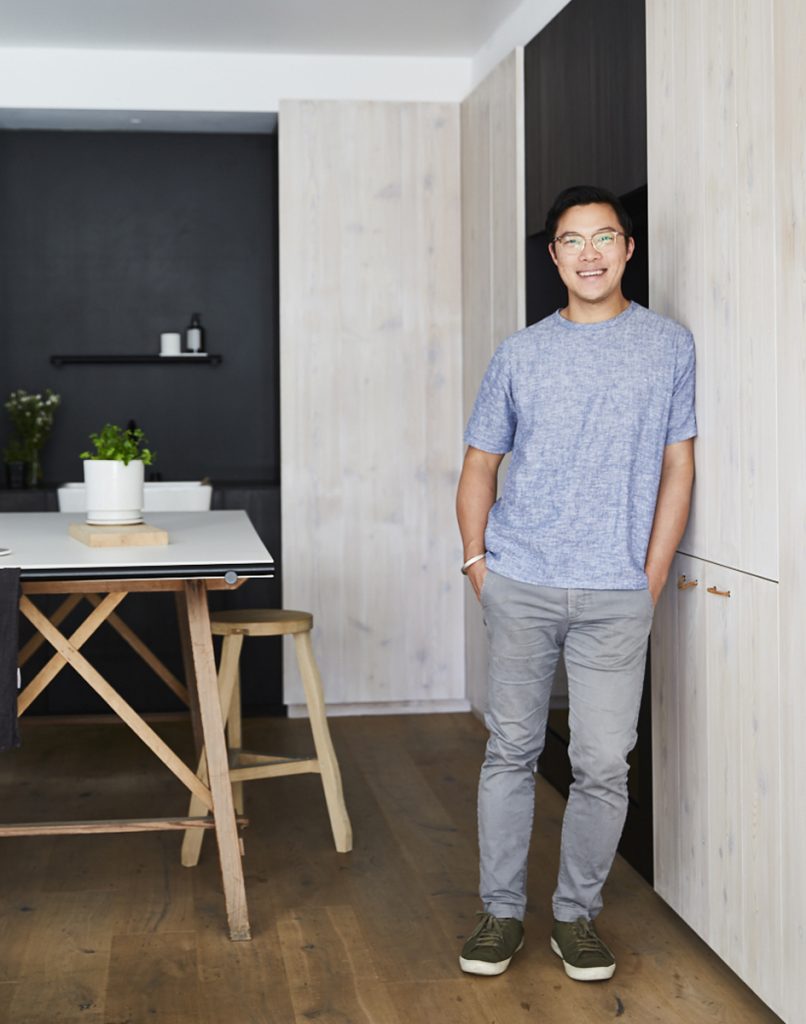 For Chongue, gardening began as a childhood hobby, and then an escape from the stresses of work. Working in architecture and interiors for seven years at a string of firms, Chongue became disillusioned with certain elements of the industry, and found joy in designing the more tangible moments in architecture rather than less tangible moments like facades, which "you don't get to touch and experience".
"I ended up doing more interior-focused projects where it was furniture styling, as well as interior architecture, so you'd still design kitchens and everything that happens indoors," he says. "I would use a lot of plants in my projects' interiors. Or, when I was designing buildings and working on floor plans, I would be thinking about the green spaces and how the interior always would relate to the outside or you'd bring it in. A lot of my projects would have little cutouts for gardens. And I started becoming known for it within the industry and using indoor plants."
Chongue soon began consulting for design firms on the side, including large-scale clients such as Westfield in Perth, before launching a prototype version of The Plant Society. Recognising the strong social element of gardening, especially in Melbourne, he developed the idea of 'the plant social'.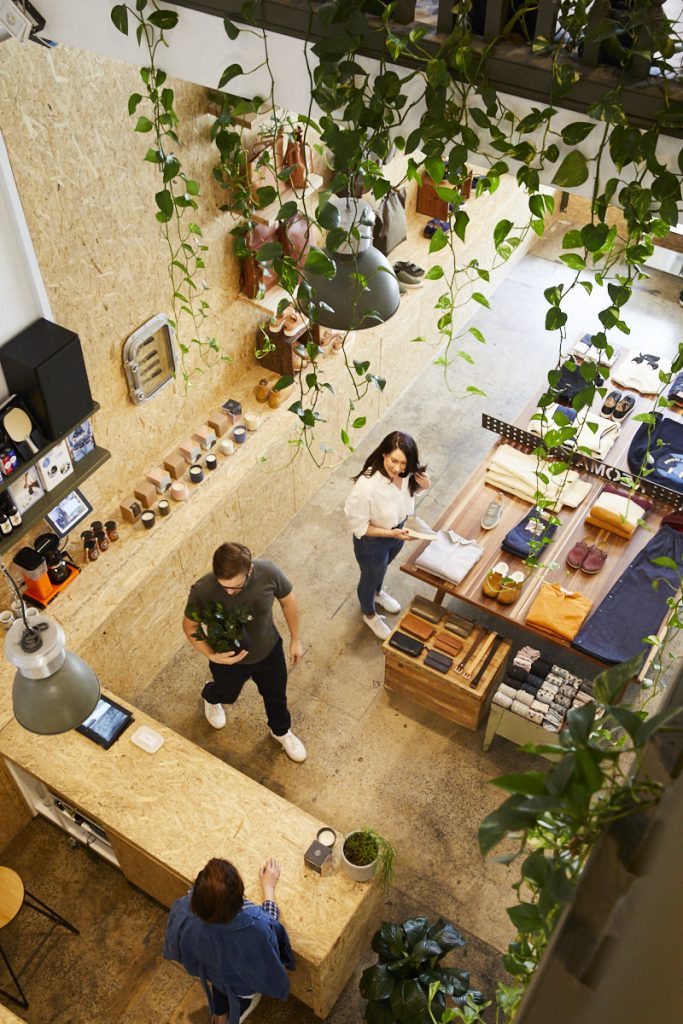 "I think 99 percent of people who love plants are great," says Chongue. "And we hosted this plant social linking lots of young people who want a garden. You've got the existing garden clubs that run at 10 o'clock on a weekday when a lot of young people are working.
"We developed the idea of the plant social that was open to everyone on Saturdays and that's where the idea of The Plant Society grew because people kept asking, 'Oh, can you style? Can you sell plants? We want to order this from you.' We realised it was the comfort of knowing that they were buying from someone who would support them, and know exactly what to do in their space."
In touch with the next generation and in possession of multidisciplinary design skills, Chongue wanted to "elevate what it meant to be a gardener". Debuting The Plant Society's first store in Collingwood within a café called Mina-no-ie in 2016, Chongue has since opened two more stores in Sydney and one in Tokyo, along with an online outpost, which proved crucial during COVID lockdowns and stay-at-home orders.
"What set's us apart is that we've got the skill set to do bigger projects, but then we've got the detail of the smaller projects. When the shop was quiet at the beginning, I went into survival mode, pulled on some contacts and the curation side grew from there."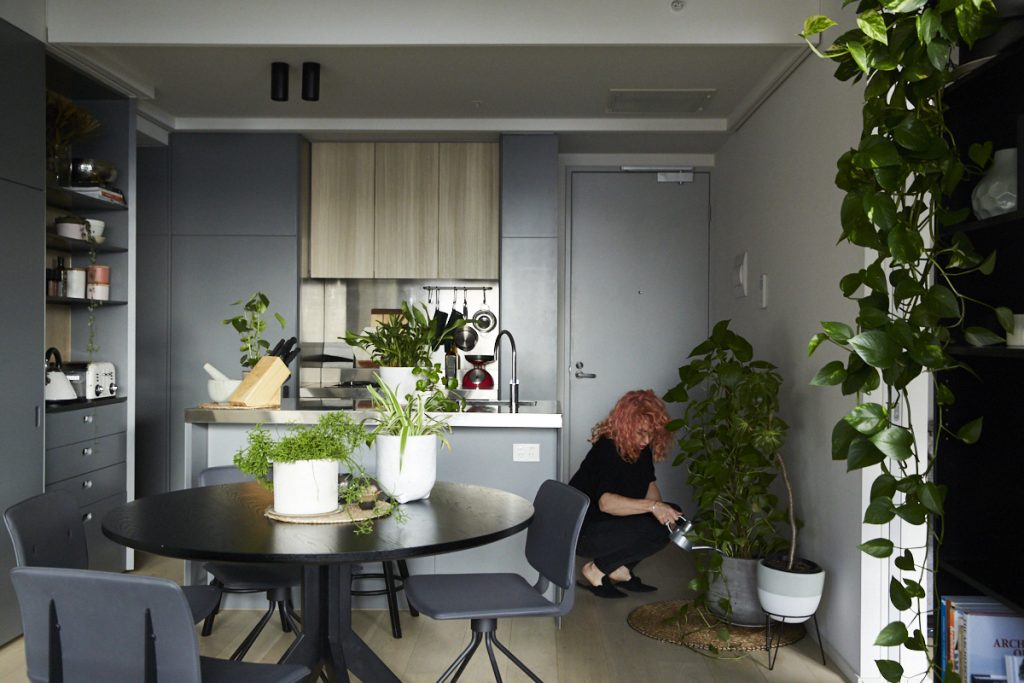 Coinciding with the store's opening was the release of Chongue's first book, Plant Society: Create an Indoor Oasis for your Urban Space. Affectionately described as a "cookbook for gardeners", the book was realised quite a few years before Chongue envisioned it.
"It was a surreal feeling because we had launched the Plant Society flagship a few months earlier and we were overwhelmed. I had a moment where I thought, 'Is this what I want to do?' It was great sharing the knowledge, but I was burning myself out," he explains. Along with his partner and business co-founder Nathan Smith, Chongue visited the US for a holiday to "have a break from it all". While there, he received a request from Australian publishing company Hardie Grant to write a book. "I had wanted to write a book, but not at that point because I wanted it to be a few years into the business. But I met them and we had great conversations and, to their credit, they were very good at listening."
Completed within three months, Plant Society is intentionally designed to not be a coffee table book. With its soft cover and step-by-step guides, the book belongs in the garden where it can "get really dirty," adds Chongue.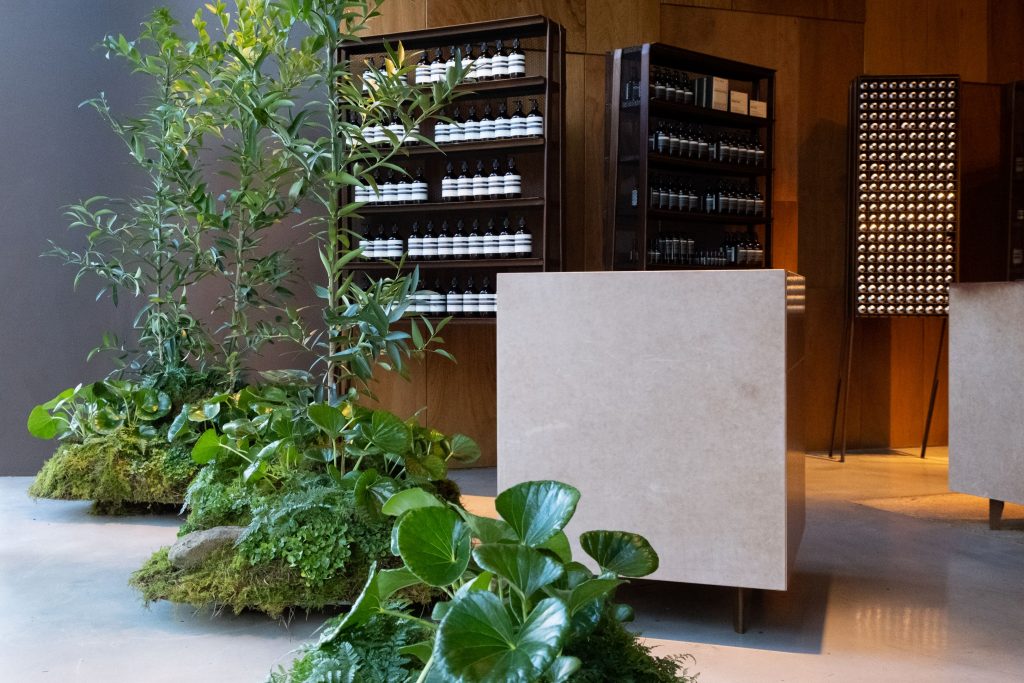 He released a second book in 2019 entitled Green: Plant for Small Spaces, Indoors and Out, which further explores the art of styling.
Leaving for Tokyo the day after our chat, Chongue is celebrating the first anniversary of the store located in Tokyobike Tokyo in Kiyosumi-Shirakawa
"I haven't met the team because of COVID," he says. "We're going to have some meetings there with clients and redirect where we're going. We've been through that process in Australia. We called it regrounding in COVID, where we worked out what we wanted to do and what we want us to forecast for the future year."
Akin to Melbourne's design culture, Japanese customers are happy to "spend money on things that they believe in or can treasure and keep forever," says Chongue.
And while he is excited for things to come, he is also soaking up opportunities to reflect. "We went from zero to a thousand really fast. We started working with some great commercial clients like Aesop and recently Mecca. And then I slowly realised, 'At this rate, we're going to run out of exciting projects essentially.' There are not many big brands in Australia that are Australian, and that's why we decided to challenge ourselves internationally."
Chongue applies this same thoughtful approach to gardening, while also utilising some styling tips drawn from his architecture and interior design background. "I always say to slow down and observe what's happening around you. See what the environment's doing and listen to it," he explains.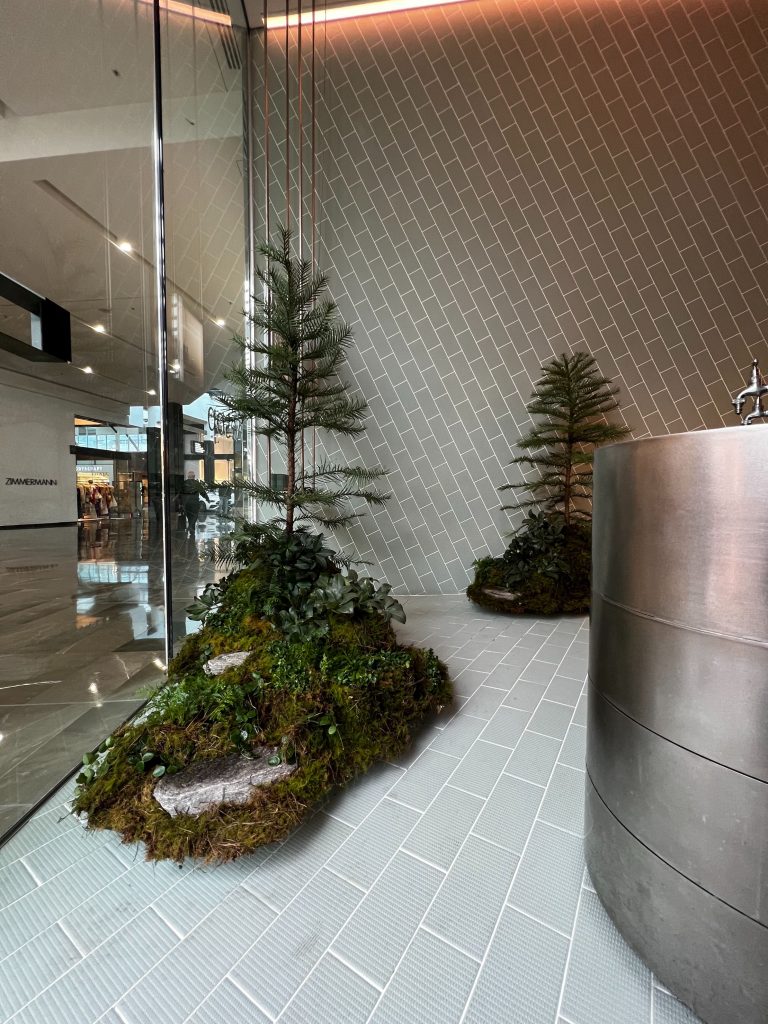 "And for styling, I put together a kit of parts. For instance, for Aesop, we did these beautiful installations recently for Garden State Festival. And that was around the component of a little floating garden within their spaces. So, my kit of parts was dark foliage only. I needed a chunky texture, a delicate texture and then some rocks. I restricted myself to that.
"Once I've set that up is when I go, 'What's the environment like? Is it really hot? Is it really cold?' And then you shortlist the plants. First, its aesthetics and then what will survive in that space?"
Looking ahead, Chongue is stirred by where the plant industry is heading, especially after a roller coaster of two years. "Some gardeners don't see themselves as artists, and I think they are. The whole gardening industry will start throwing everything on its head, which is good," he says. "For me, it's about supporting that next generation, and I even speak about myself – not that my time's up, my time's far from up – but I think the strength in my ideas will be in the next person below me."
This article originally appeared in inside magazine, which is on newsstands and available online now!