In celebration of 2022 IDEA, ADR is taking a sneak peek into the people behind the design magic, with Dan Cox from Hassell kicking us off.
As a Designer of the Year finalist, Hassell has four projects shortlisted in the Workplace Over 1000sqm category, and one each in Hospitality, Sustainability and Retail.
Winners are set to be announced at the 2022 IDEA gala in Melbourne on Thursday 24 November at The Timber Yards in Port Melbourne.
To receive regular updates about IDEA, including details of how to enter next year, subscribe to our newsletter.
Hassell is a leading international design practice with studios in Asia, Australia, the US and the UK. Its stated purpose is to design the world's best places that people love.
Hassell does this by combining strategic insight with creative design to unlock the social, cultural and economic value of places.
Today, Hassell principal interior designer Dan Cox is taking the lead.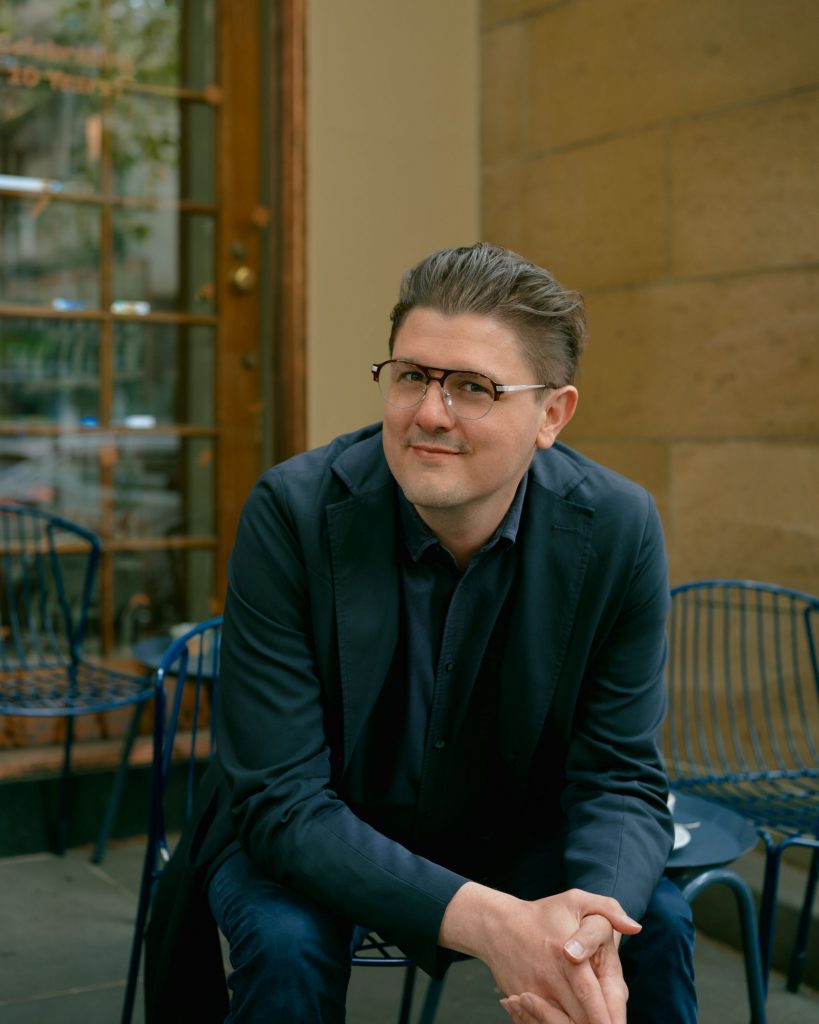 ADR: What would winning IDEA mean to you?
Dan Cox: It's a very esteemed panel of judges, so even being shortlisted is a privilege. With all the competing factors on most projects, this kind of acknowledgement is like an extra reward.
 
Clients can be happy about a project, and it can be a success commercially, but to have this additional level of recognition – there's a lot of pride associated with that. 
 
This sort of feedback also goes a long way in attracting and retaining a great team. There are many people behind each project – it's not just one individual. It's about a collective sense of pride.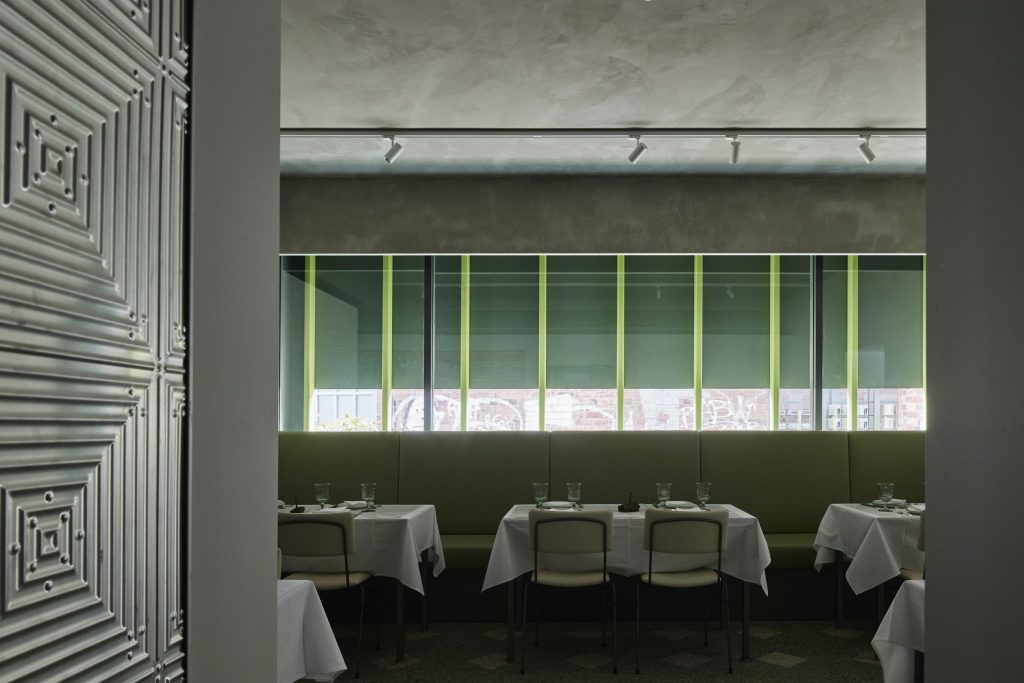 Why did you enter?
I know it's slightly different, but when I think about the times I've been a juror on awards panels, part of that process is the exposure to a multitude of different projects and different perspectives.
In this industry, we learn from each other, and that's one of the reasons why we continue to enter, to be part of that community and that shared knowledge. The discourse that goes with sharing ideas with other designers from other firms extends us as individuals, as a practice and it extends our profession.
If you win, where will the trophy go?
We're fortunate to have so many projects shortlisted this year, so if we're lucky enough to win, there'll be a friendly debate as to which studio gets to keep the trophy. We showcase awards front and centre, usually in the arrivals area of each of our local studios. They're in prime position, where visitors can see them among the books and other things that make up our history.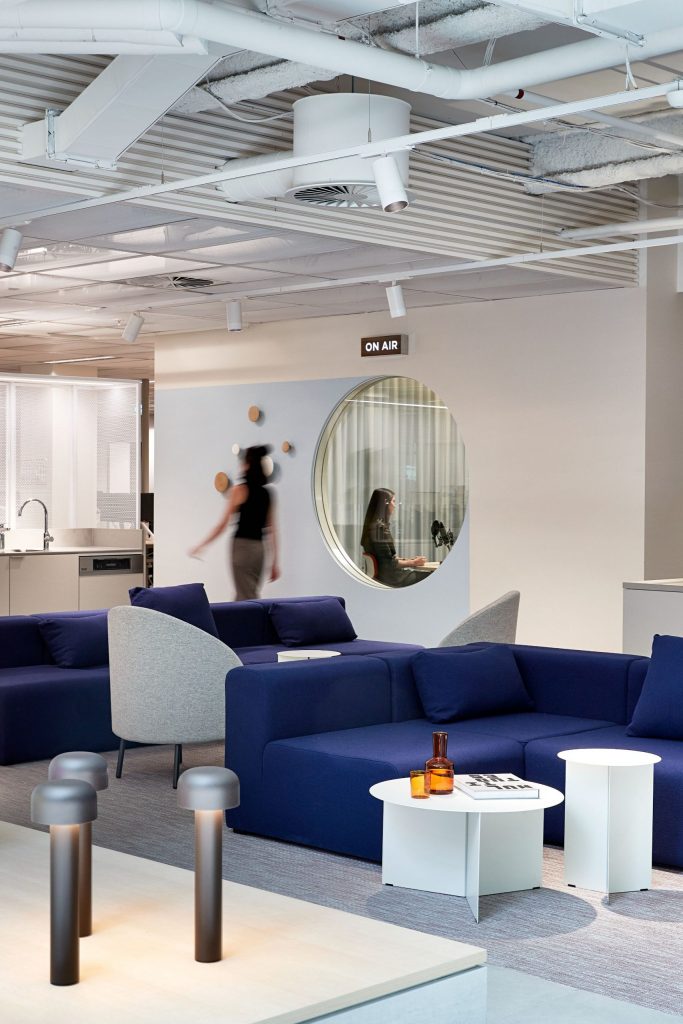 Looking back, what is one thing you are most proud of? 
Being part of a practice that embraces an ethos of 'both, and' – a concept of well-informed strategic thinking that eventuates in design that is both commercially successful in the client's eyes and recognised for design excellence.
The projects that bring the most pride are those where we have incredibly happy clients – whether it's a hotel with a waiting list or a commercial building with full occupancy post-pandemic – and there's an acknowledgement of the project's world-class design credentials.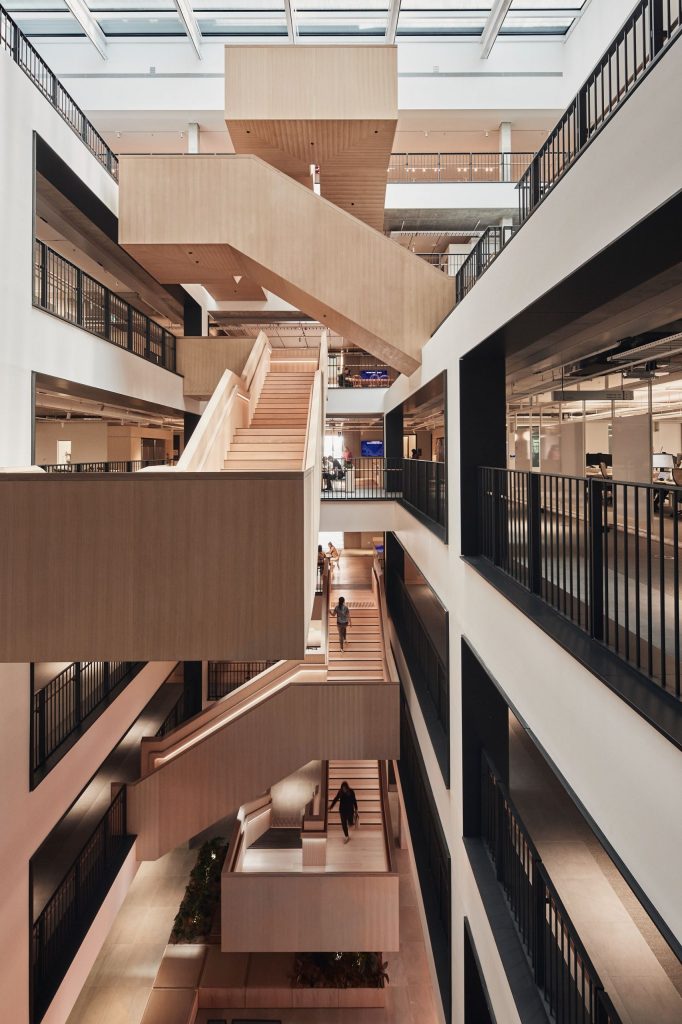 Looking ahead, what is one thing you still want to achieve?
I feel like we are seeing the disintegration of the sectors. The lines were already blurring before the pandemic, but I find it incredibly interesting, particularly in the past year, to see clients requesting residences to be more like hotels or workplaces to be more like homes.
We're working on some projects right now that will be hard to categorise – and that's the future of what we do as designers. We'll become less about our expertise in a specific sector and more about being able to solve any issue. Being fulfilled as a designer is having the opportunity to work on really challenging briefs and unique, exciting projects.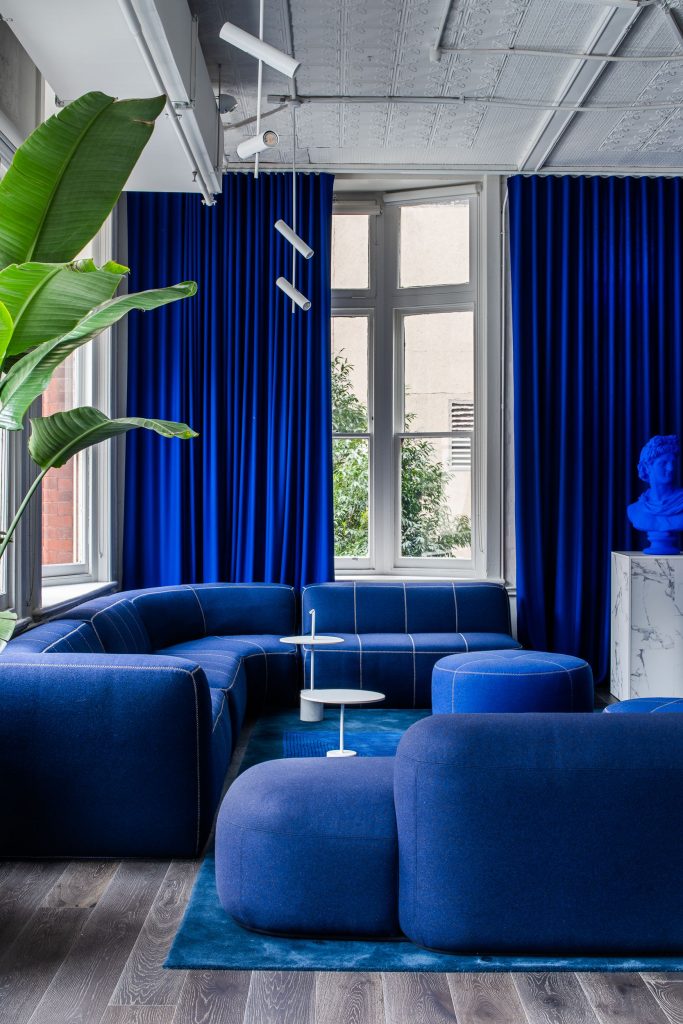 Besides design and architecture, where do you find creative inspiration?
For me personally, I find creative inspiration in travel, but since the pandemic, since we've all been starved of travel, it's forced us to look in other places, from nature to music.
Recently we were working on the design of an airport and found this piece of music by Brian Eno titled Music for Airports. We laughed at first, but it became quite inspirational. It was less about the feeling the music inspired and more about how it was technically created to be audible over specific frequencies and to make the listener feel calm and relaxed. It started us thinking about those processes and incorporating them into the design.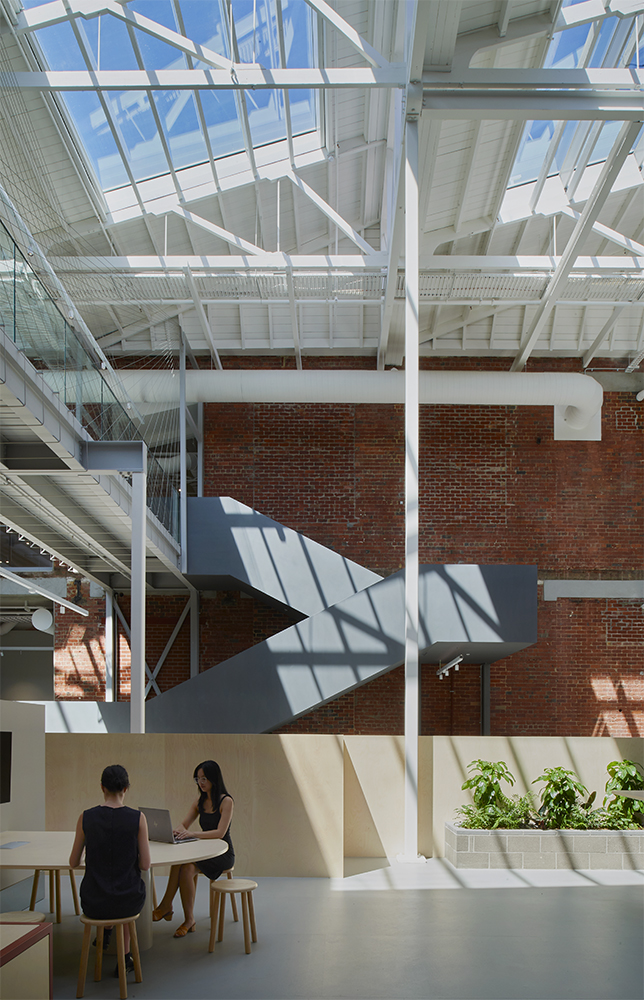 What advice would you give emerging designers who want to follow your path?
Jump in and give it a go. No one's going to invite you to put forward an idea. You have to make your own opportunities. There's no right or wrong answer. Just show initiative and let your passion drive you. You have to have an opinion. People respect you if you have an opinion.
How would you describe your outlook for the future? What do you want to see in the design industry?
We are seeing the beginning of a big blur where briefs are no longer specific to a sector. Whether it's a workplace that wants to look like a home or apartment developments that need to respond to hybrid working, I'm really interested to see how these reactions to a particular moment in time will evolve over the next few years and what will have longevity.
Projects need to be resilient; they need to be able to adapt and change and bring thinking from various sectors together – and that makes the future super exciting.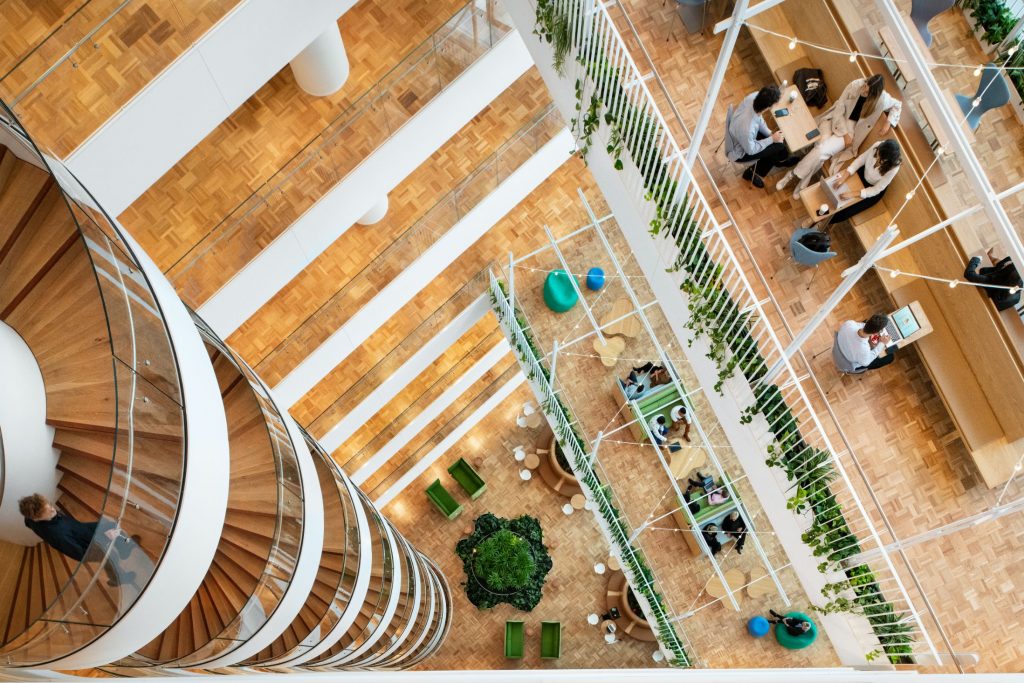 Explore more from the 2022 Designer of the Year finalists and other award categories on the IDEA website.
Earlier this year, Hassell revealed its first workplace designed during the pandemic.