International design practice Hassell has unveiled their first workplace conceptualised and built during the pandemic for a post-COVID workforce.
Hassell was tasked with reimagining the Melbourne headquarters of financial IT company Computershare by flipping the company's previous workplace model to re-engage its people in a post-COVID world.
Prioritising social spaces and flexibility, Hassell enabled Computershare to support structural business change and post-covid demand for a more adaptable and fluid workplace.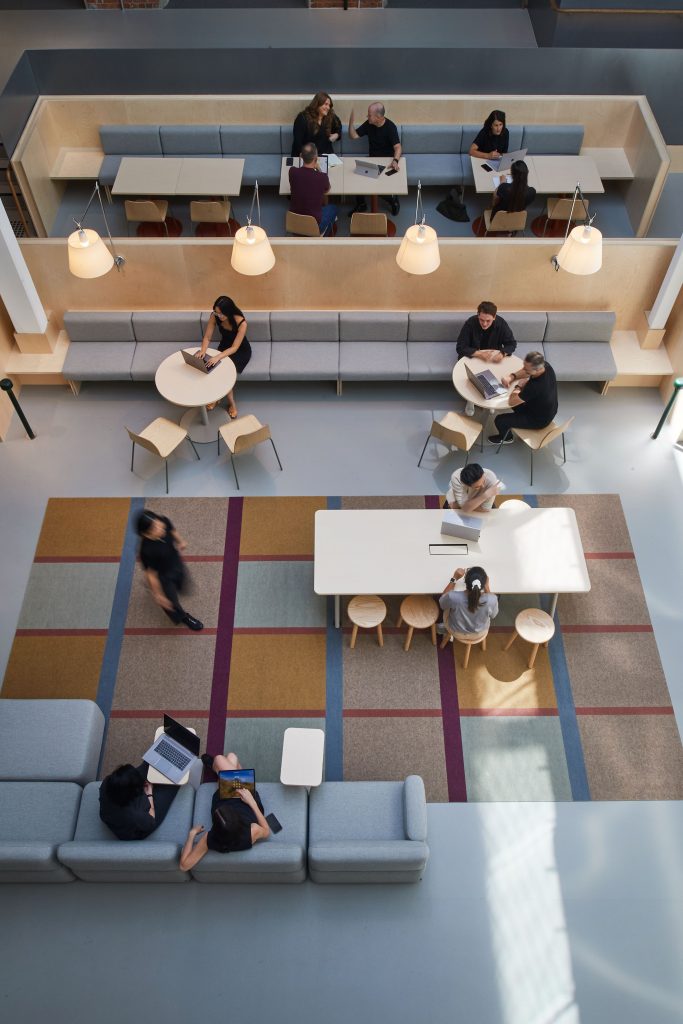 To achieve this, Hassell converted the company's traditional workplace model of two-thirds of space being used for individual work, to two-thirds of space designated for collaboration and social connection.
Hassell workplace design strategy leader and principal Evodia Alaterou says the project underpins "the desire for the Melbourne team to learn, connect and collaborate."
"As the global headquarters of Computershare, there is a strong emotional connection to the site and we honed in on the company's aim to reconnect with this by creating an amazing place that their people want to be in, loving coming to and working in."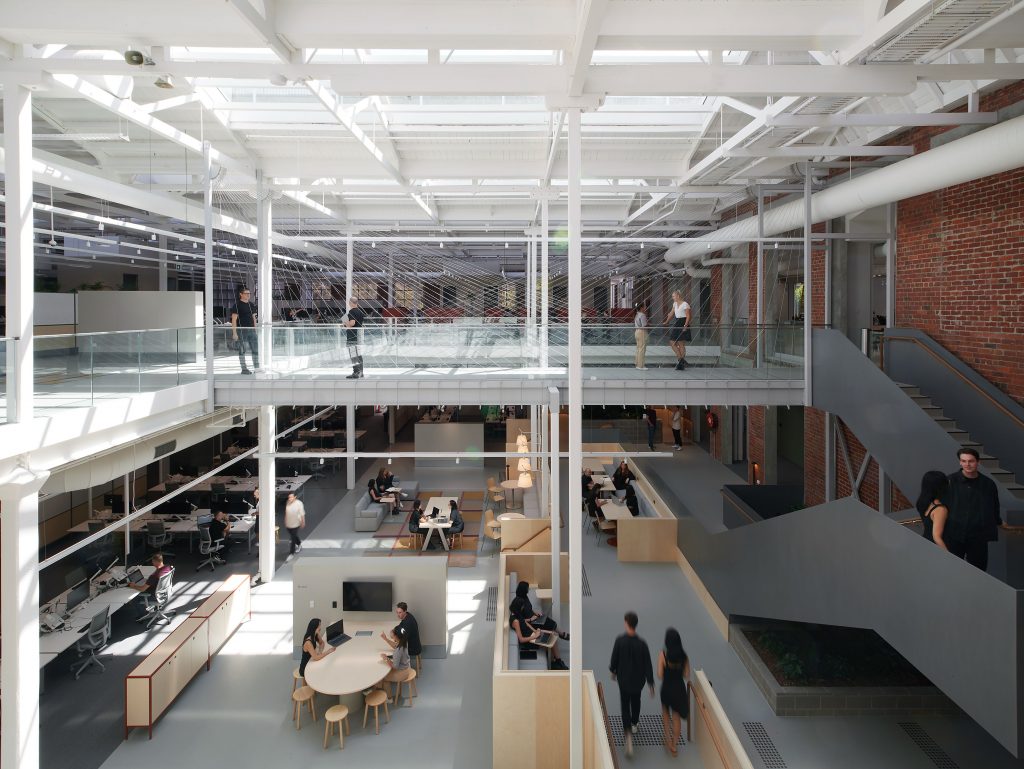 Computershare's Melbourne office is housed within the city's historic Yarra Falls Spinning Mills and connects with the former industrial suburb of Abbotsford, as well as with the banks of the Yarra River, according to the company.
Computershare global chief information officer Mark McDougall says their Melbourne location "plays a special role in the history of Computershare", growing from a small start-up to a global organisation across 21 countries.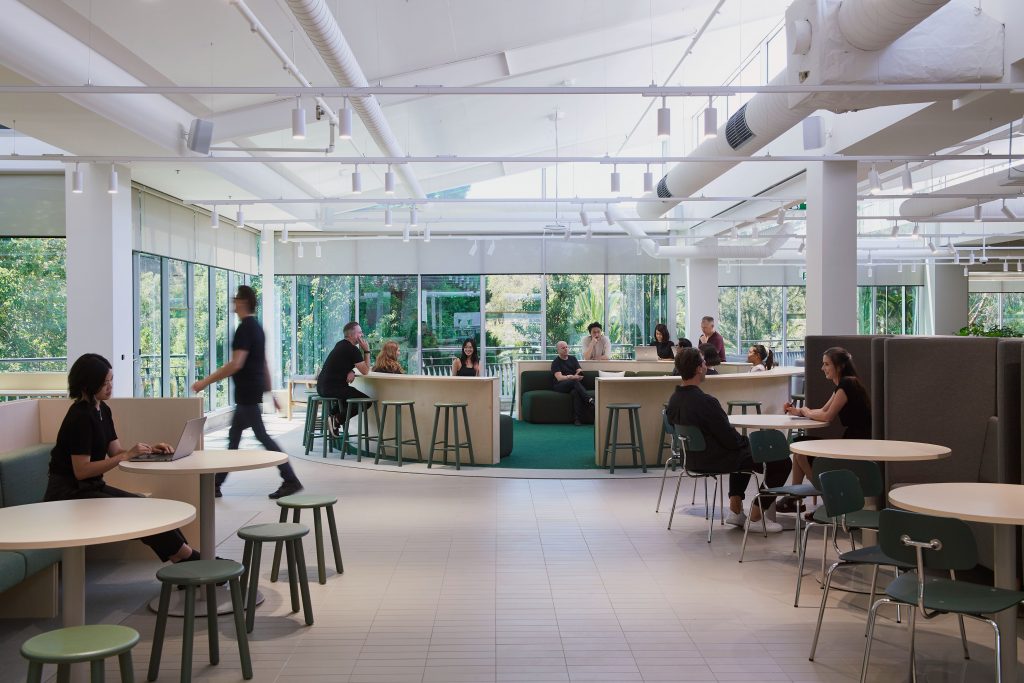 "It is the place where a lot of employee innovation, tenacity and creative thinking, so crucial to our global success, happened.
"We wanted our history, heritage and location to help redefine the office as a global centre for inspiration and creativity within the company for years to come."
Integrating the large and previously very dark wool mill and an existing 1980s building, the new three-level, 7000 square metre workplace is imbued with natural light, which is filtered throughout the building via a large central skylight.
Hassell has created distinct zones, each with its own identity and function, that are unified by a central social space designed for connection and drop in working.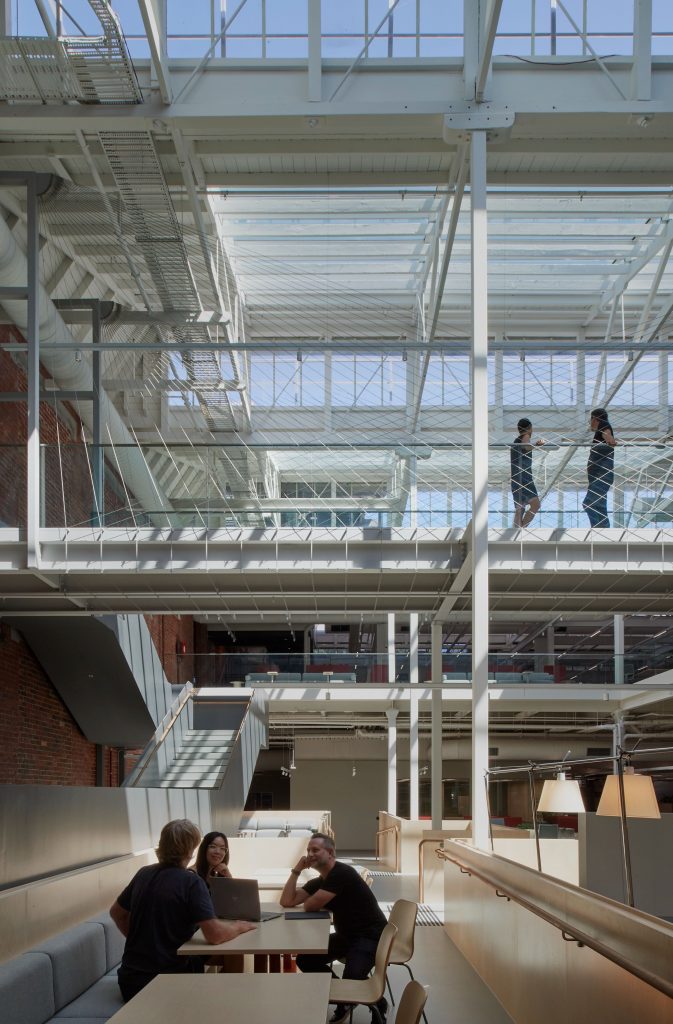 "A central 14-metre-long steel bridge acts as a connecting device between the social heart and the work areas, mirroring the bridges in the surrounding parkland that connect social space with the surrounding urban environment," explains Hassell principal Dan Cox.
"Symbolically, it also connects with history and place, with the form drawn from the weaving processes of the mill."
Employing a 'loose fit' approach, most of the settings are furniture based to enable high adaptability and flexibility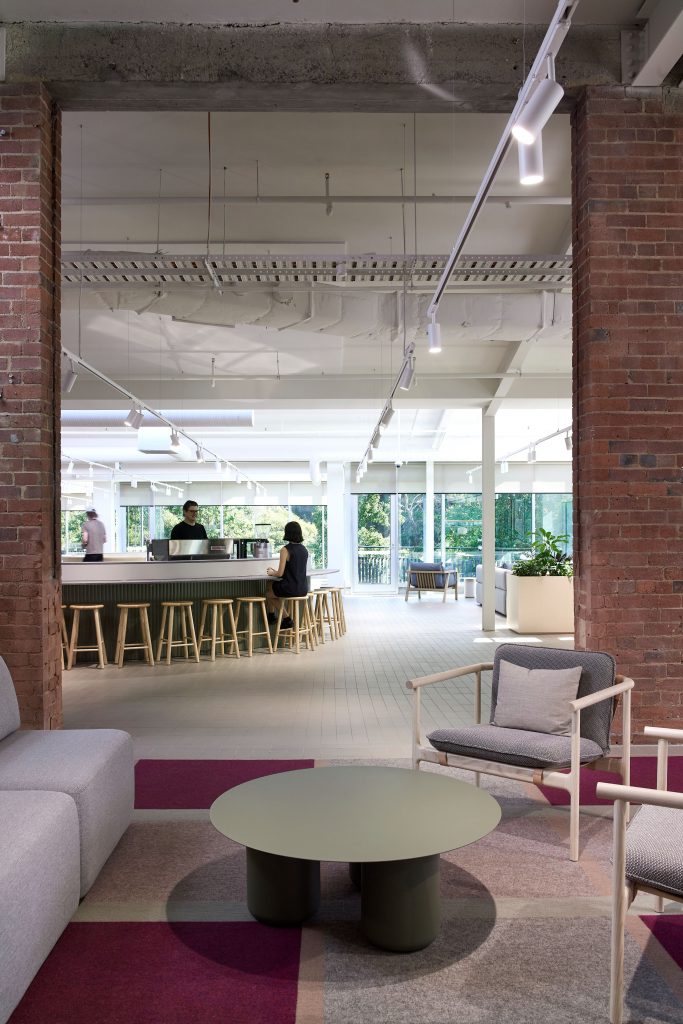 The workplace also features locally designed and manufactured furniture from Derlot Editions, Caon, and Didier. The internal materiality references external materials such as concrete paving, ply, and blockwork, which pay homage to the surrounding parkland and its urban location and context.
Photography by Earl Carter.
Hassell is a leading international design practice with studios in Asia, Australia, the US, and the UK. Their purpose is to design the world's best places that people love. Hassell does this by combining strategic insight with creative design to unlock the social, cultural and economic value of places.
Earlier this year, Hassell promoted nine practice leaders from its Asia Pacific studios with the goal of "reinforcing its position at the forefront of strategic intelligence and creative design."