Occupying a long-forgotten site above the busy retail strip of Hay Street, the Hames Sharley Perth studio has transformed an abandoned location into a vibrant studio.
Located on top of a Target store, the 1100 square metre space was neglected for decades and long considered unsuitable for use.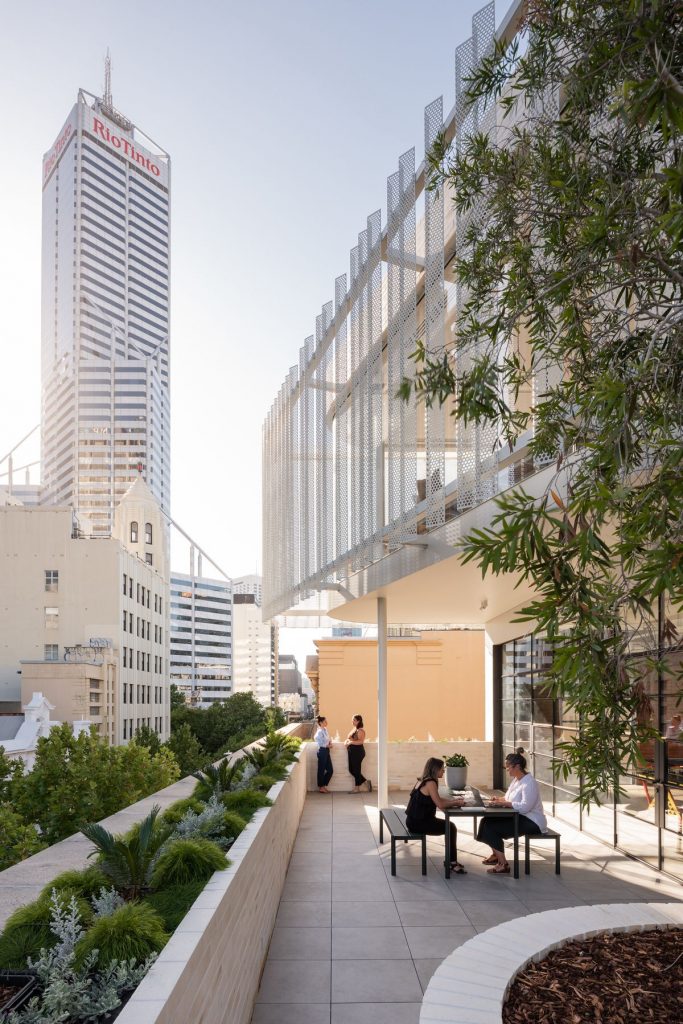 Hames Sharley was commissioned by the City of Perth to examine reactivating vacant tenancies, and worked with site owners, the Humich Group, to restore life to the redundant space.
Like many neglected spaces, the site was not without its challenges, presenting Hames Sharley with limited crane usage around a functioning mall, to poor conditions not immediately obvious in the initial surveys.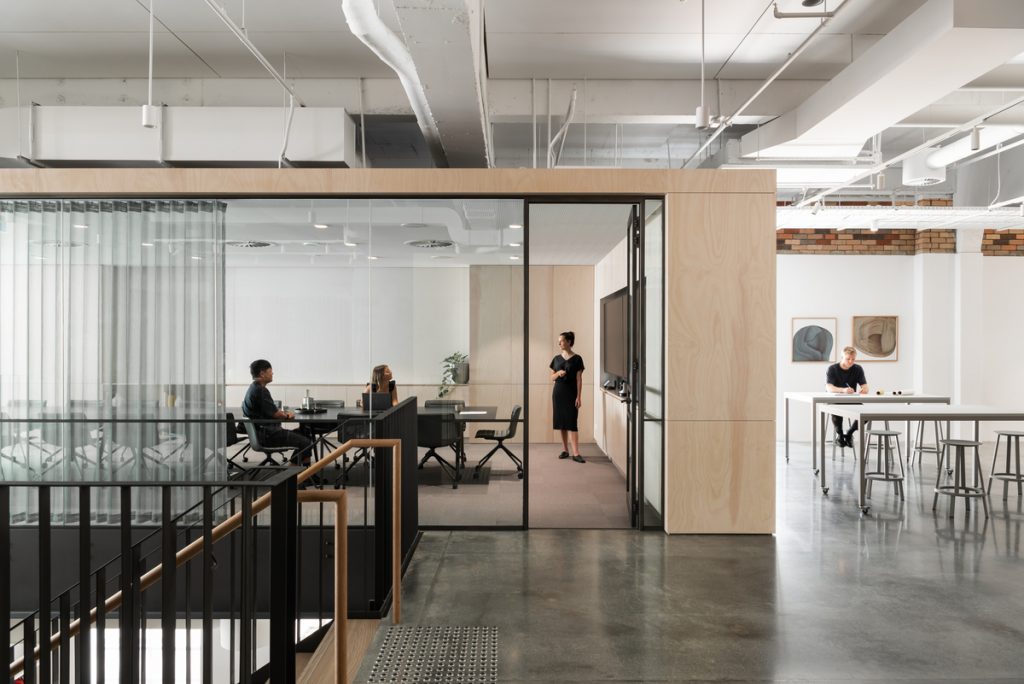 Staff was also heavily involved in the design process, including extensive consultation to accommodate a range of workplace approaches.
All of this resides within a palette that is authentic, timeless and natural, and links the physical expanse to enhanced creative thinking.
To improve the sense of space and circulation, Hames Sharley removed the low ceilings to reveal 4.3 mere high slabs, which were painted white with services left exposed.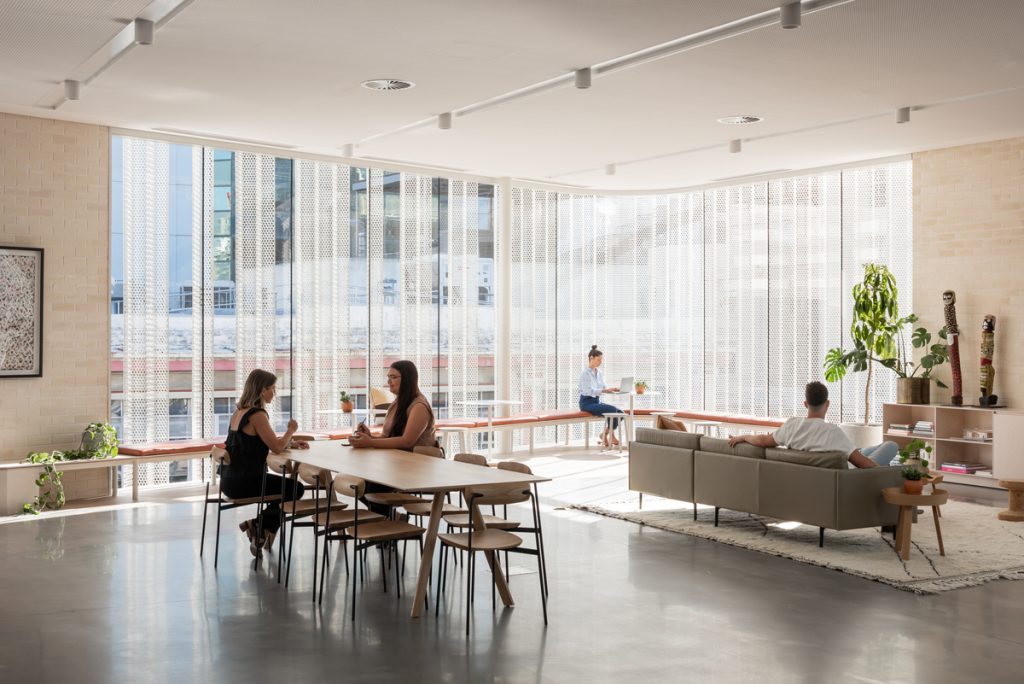 Brick walls were cleaned and left mostly untouched, and the concrete floors polished, with meeting spaces designed as pavilions full of natural plywood that act as a subtle backdrop.
Reinforcing the design theme of the natural environment, the office also showcases drapes and joinery in deep calming greens that playoff indoor plants.
While a private office space, the new studio delivers dramatic visuals to the retail strips and brings 90 staff to the area. Their presence has assisted in boosting the mall's economic sustainability, with the added fun of a roof terrace space being offered to the community for event hosting.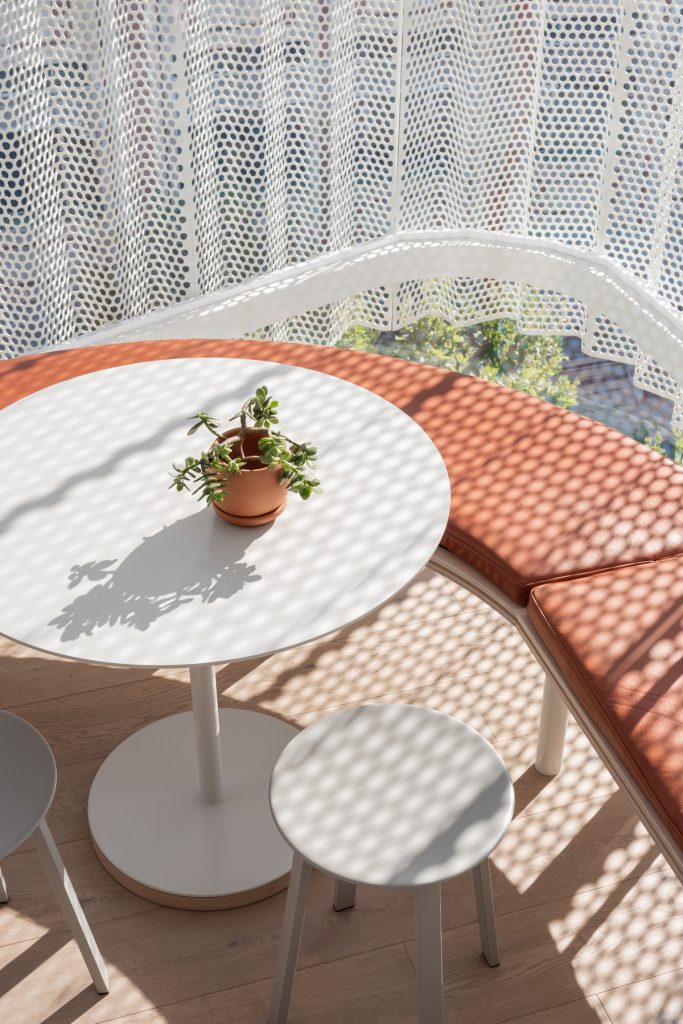 Hames Sharley says the design of the Perth site "demonstrates a significant shift in how office space is perceived."
"Deliberately putting the staff first, it flips the traditional approach of placing the greatest emphasis on spectacular focus points such as boardrooms, intended to impress visiting clients."
"Instead, 'prime' areas are given over to the people who use them most, generating interaction and creative connections," explains Hames Sharley.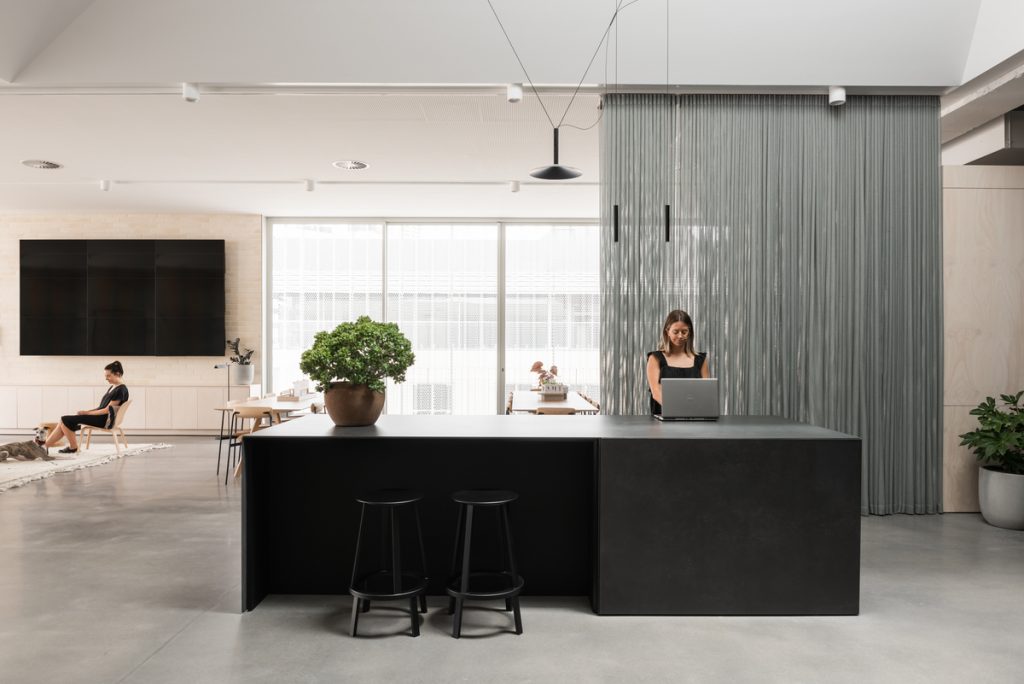 "When clients visit, they are impressed instead by a welcoming staff space that's the result of a carefully weighed design process and the human touch – a reminder that design has an impact on how we act and what we feel."
Grounded by simplicity and honesty, the Hames Sharley Perth office celebrates both the nature of time and decay by honouring the imperfections of the existing building.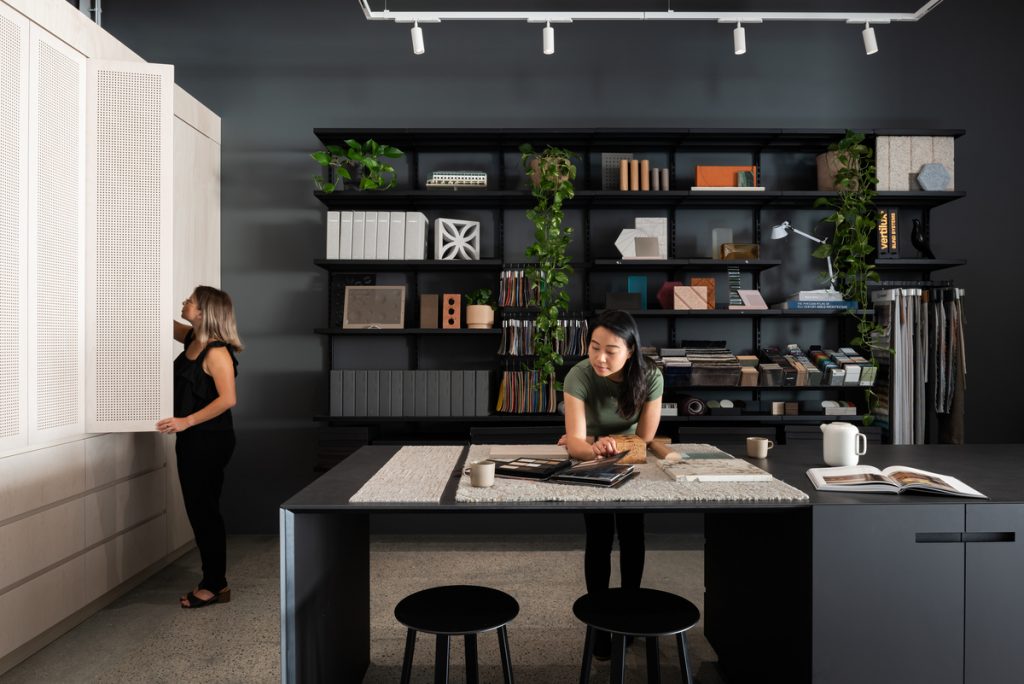 Modern insertions find their place in muted, low-key elements to generate a sense of familiarity and calm for the staff and clients.
Photography by Dion Robeson.
Hames Sharley is a leading national design practice with offices in Adelaide, Brisbane, Darwin, Melbourne, Perth and Sydney. Hames Sharley projects originate from a wealth of research and knowledge from 40 years' experience and collective expertise in architecture, interior design, landscape architecture, urban design and planning.
In March, ADR spoke with Hames Sharley about implementing a "suite of new policies that facilitate its goal to become one of the most equitable and diverse employes in the country."