Australian design firm Hames Sharley has implemented a suite of new policies that facilitate its goal to become one of the most equitable and diverse employers in the country.
The past two years have turned the traditional workplace model on its head. And Hames Sharley has responded by updating its personal and bereavement leave, parental leave, and the introduction of strong diversity targets to achieve a minimum of 40 per cent female representation across the organisation.
This ambitious and commendable announcement includes the firm extending its paid personal leave policy to formally include a variety of reasons, such as mental health, menstruation, menopause, domestic violence, familial breakdown, divorce or separation, a challenging health diagnosis of a child, and taking to work through gender identity.
To gather better insight into why these policies came to fruition and how they will be tangibly enacted, ADR spoke with Hames Sharley's Principal of People and Culture, Michael Wright.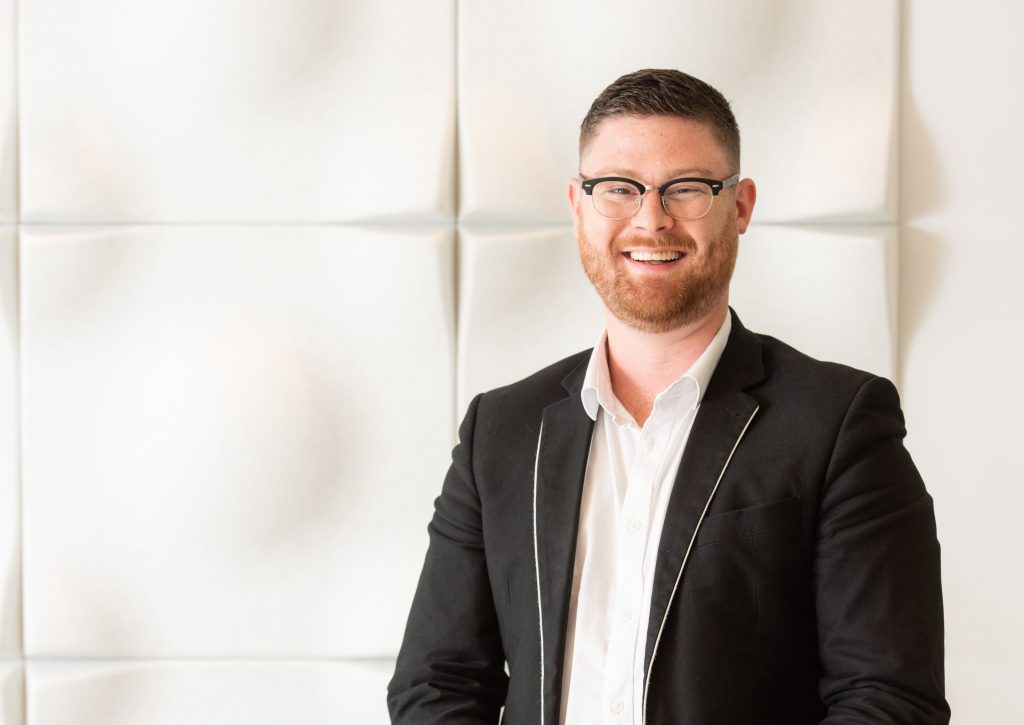 "A lot of these policies had been in place informally. The flexibility, the level of understanding and the ability to take leave or engage in that way of working was always culturally accepted.
"But as we are growing new leaders, Hames Sharley recognised that formalising it has a way of opening up the discussion more and allows people who perhaps wouldn't have felt comfortable asking whether we can provide that type of support.
"It saves them from having to ask," says Wright.
First conceptualised three years ago prior to the pandemic, Hames Sharley's new policies were formulated by a dedicated internal working group, Champions for Change.
Compromised by volunteers, Champions for Change regularly met to find ways to make Hames Sharley more inclusive and decided it was time for the firm to accelerate its proactive approach and have a board that represents the diversity of the organisation.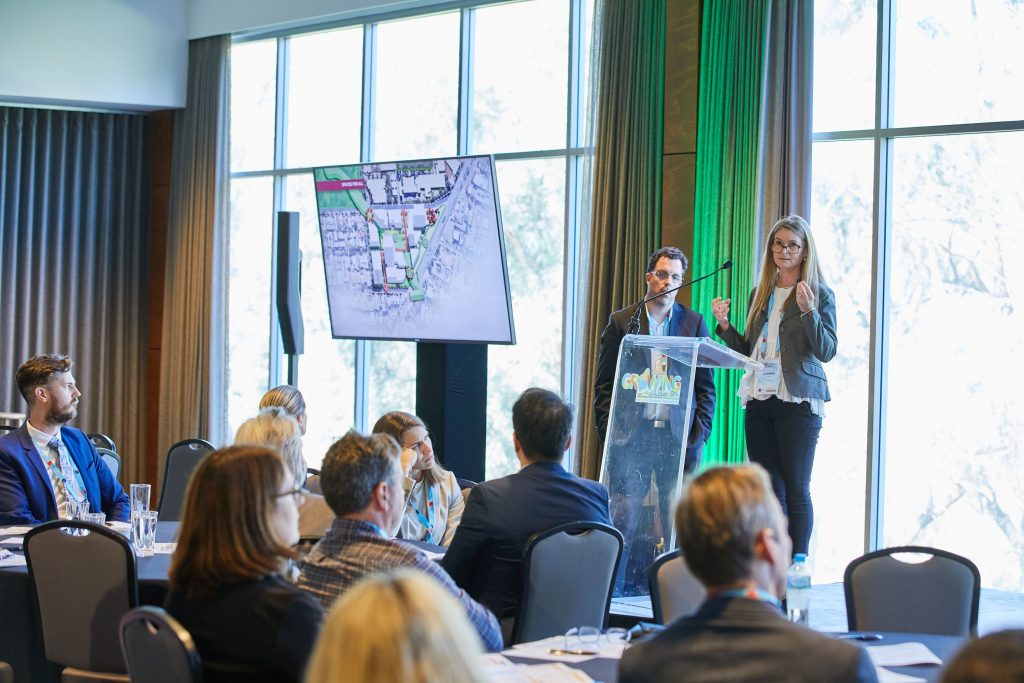 Wright says the team considered all the "hypotheticals or all of the unknown unknowns" to ensure the policies covered the most amount of people equitably.
"I don't expect any of our employees across the country to be policy wonks. That's why people and culture work as the facilitator to put in place tangible parts of what was always a conceptual intent," Wright explains.
"It's really important to note that change always comes from the top, particularly cultural change. Both people and culture, as well as all the working groups that we had within Champions for Change, had a really clear level of freedom to be bold.
"And I think, being bold has really strong returns. You get ideas you haven't considered before. Not all of them are going to necessarily come into reality but that formulation process has so much value to it."
One of the changes that did come into effect is a new 40/40/20 framework for gender equity.
The new framework sets targets for a minimum of 40 per cent female, 40 per cent male, and 20 per cent of any gender representation across all levels of the organisation.
Codified as part of Hames Sharley's Equal Employment Opportunity policy, the framework specifically aims to improve gender-equitable opportunities at every stage in someone's career, rather than solely senior positions.
"The first thing that I note about the 40/40/20 framework is that it is set at several levels of the organization.
"We know that those opportunities provided at the first few years of someone's career have a substantial impact on their ability to be considered for leadership roles. If we want to be able to have a gender-equitable leadership makeup, we need to make sure that at every stage in someone's career, they're given every possible chance to make it to that table."
"And the key thing is, we were really conscious of not putting a quota in place. Because that can cause more problems than it solves. This is a target that's designed to keep us in check for potential bias or unconscious bias that's come into any of our processes."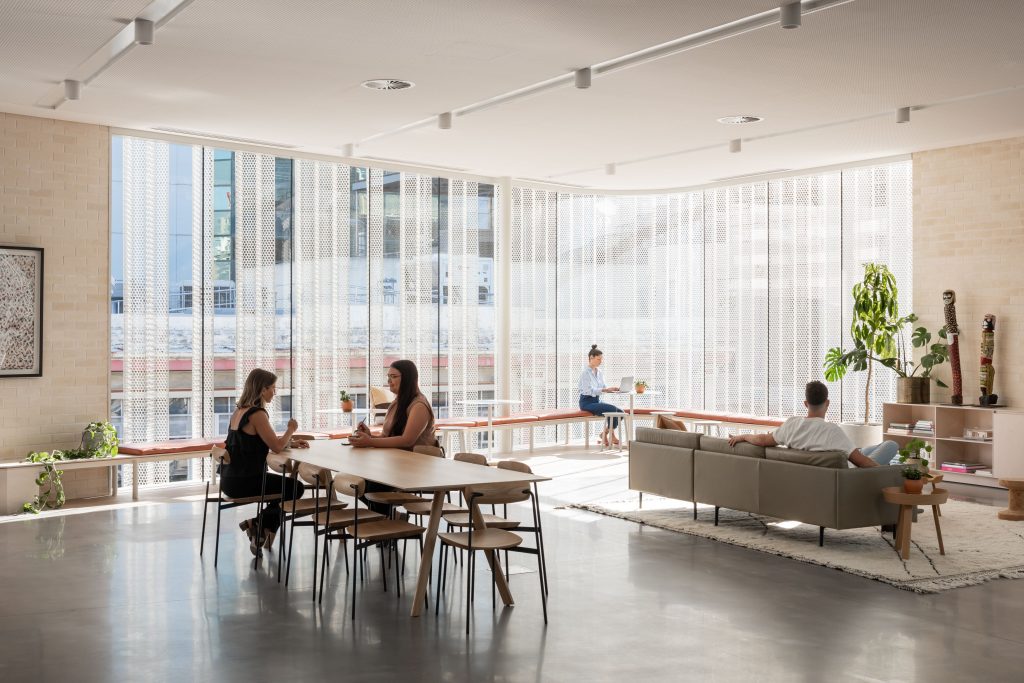 When asked if he foresees any challenges trying to implement these policies, Wright says it's important to remember change won't happen overnight.
"Change management as a process tackles things from the underlying assumption that we're not going to wake up tomorrow and be 100 per cent transformed.
"We do need to recognise all of these shifts do take time and take active input from everyone involved. The clear majority of people that work at Hames Sharley want to see tangible action on diversity and inclusion.
"We are working within that mandate. All of these proposals and changes and activities are designed to meet that goal of ensuring that we are taking requisite action on psychological safety, creative wellbeing, diversity inclusion, and belonging, to make a community of professionals that are able to be their fuller self all the time at work."
Images provided by Hames Sharley.
Hames Sharley is a leading national design practice with offices in Adelaide, Brisbane, Darwin, Melbourne, Perth and Sydney. Hames Sharley projects originate from a wealth of research and knowledge from 40 years' experience and collective expertise in architecture, interior design, landscape architecture, urban design and planning.
Last month, ADR spoke with two new mothers and recipients of Hames Sharley's new parental leave package.