Workplaces are adapting to life post-pandemic and Herman Miller's OE1 Micro Pack is supporting this transition with its functional and colourful adjustability for every office. 
Primed for agility, the OE1 Micro Pack enables dexterity for organisations, teams, and individuals by creating flexible, fluid environments that adapt to evolving goals and personal preferences.
The OE1 Micro Pack is a height-adjustable workstation where people can drop in for a few minutes of focus or do standing work from their desks.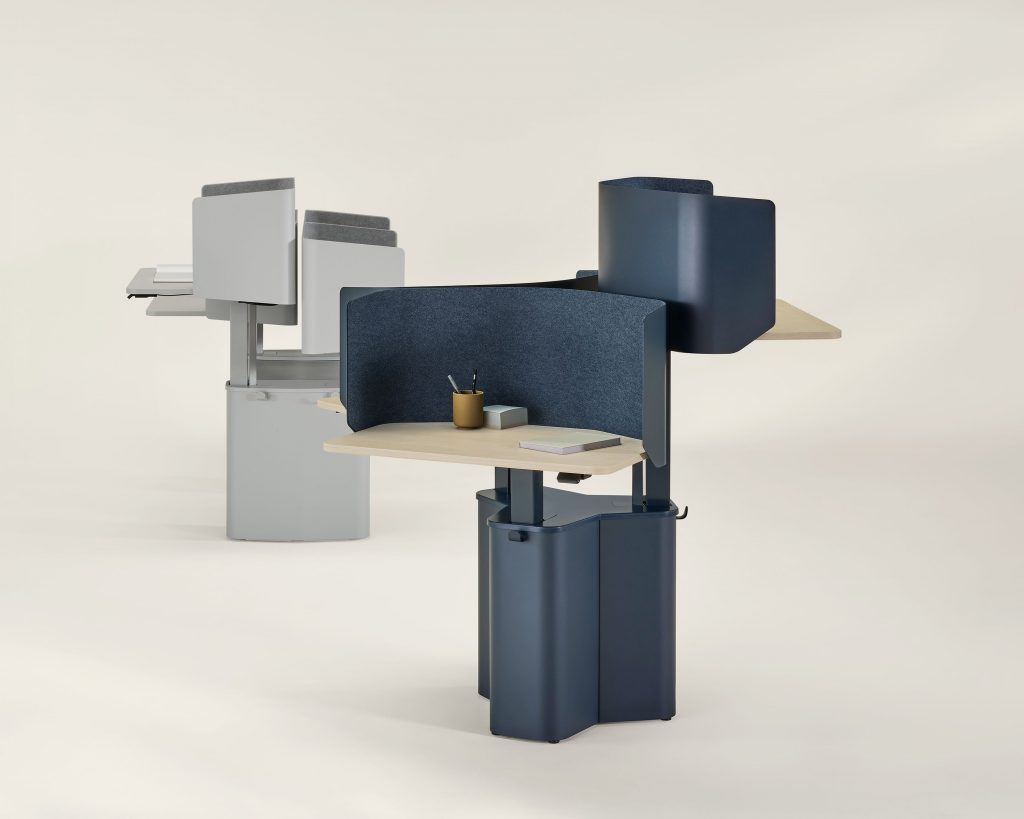 Designers also have a variety of options to choose from, with colours ranging from subtle to bold.
Configurations of the Micro Pack come in single, three- and four-packs, so organisations can express their brand and get the right applications to fit their floor plan.
The collection's instant integration makes it an ideal and versatile component of any office, while also guiding the broader market to best adapt to hybrid work arrangements.
Within this, designers are given the ultimate freedom to not just respond to immediate needs, but also adapt to future shifts, whether that be in space, size or staff.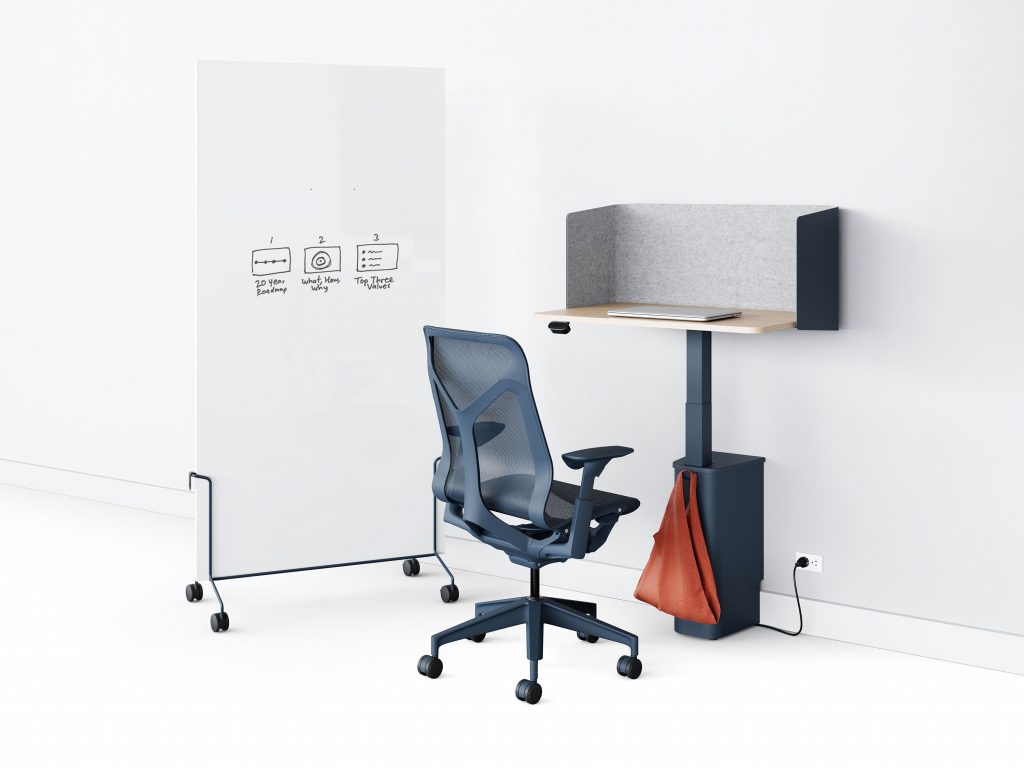 The Micro Pack is one of the hallmark products in the OE1 Collection, which launched in Australia in November 2021.
The OE1 Workspace Collection features optimised essentials for agility and design to help people experiment with space and change rapidly for the future.
"The market is responding and learning that whether working from home, in the office or collaborating via a hybrid arrangement, adaptability and versatility is essential," explains the global furniture company.
"OE1 is designed to help people experiment with space, discover what works in the moment, and change rapidly for the future."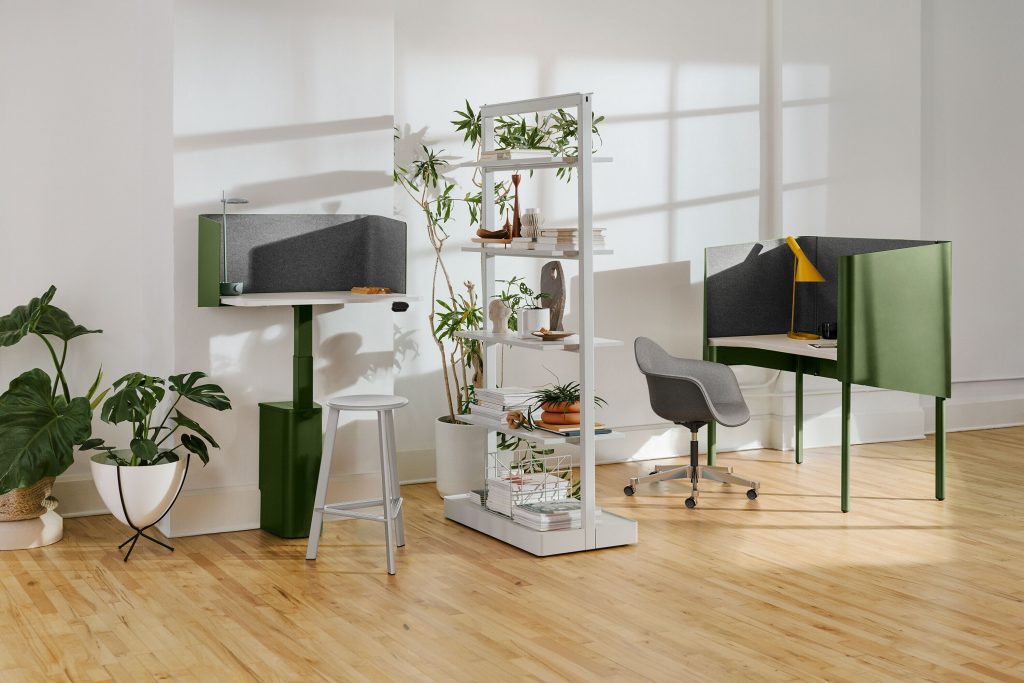 Formulated by Industrial Facility's award-winning design team Sam Hecht and Kim Colin, who often collaborate with Herman Miller, the OE1 Collection has been painstakingly perfected with plenty of tinkering and refinement.  
The duo spent a year researching and developing the brief, travelling the world and speaking to manufacturers, dealers, architects, real estate professionals, client companies and fellow designers to get a picture of the current state of office furniture and the workplace.
"What we're doing with OE1 is, we're re-evaluating what a system is by making sure that each product is not reliant on another to function, even though they can work together," says Hecht.
"OE1 doesn't play by systemic rules. It's torn up that rulebook, in a way. It's playing by different rules."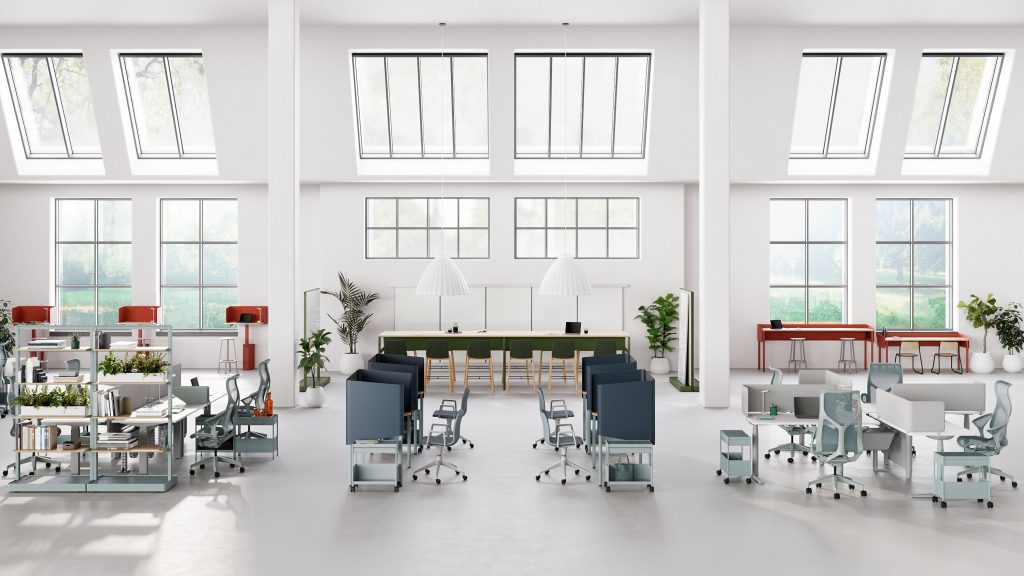 Whether using individual pieces or the entire collection, OE1 is designed to seamlessly fit into floor plates, amplifying and optimising existing spaces or creating new ones.
Herman Miller has created something that's completely new, while also making it recognisable to people as useful to not only them, but also the entire workplace.
Discover the new OE1 Micro Pack Collection on the Herman Miller website.
Photography courtesy of Herman Miller.
Late last year, the global furniture company announced the winner of its Work, Redefined – the Design Challenge, with Melbourne design studio SLAB taking the home top prize for its community-based and socially adaptable design approach.