For this week's lookbook, we are stepping outside to the great outdoors. With Australia's (mostly) spectacular weather, many homes would be remiss for not taking advantage of it. So, let's take a peek at how it's done with these six Australian homes!
This selection is from our IDEA 2021 finalists. The winners and highly commended were announced last week, which you can check out here.
IDEA 2022 is now open for entries, celebrating the best Australian interior design projects and the studios and designers behind them.
This year, entries will be open until 10 June, with discounted early bird rates available until 1 May. Enter IDEA 2022 now!
Elizabeth House, Melbourne, Kennedy Nolan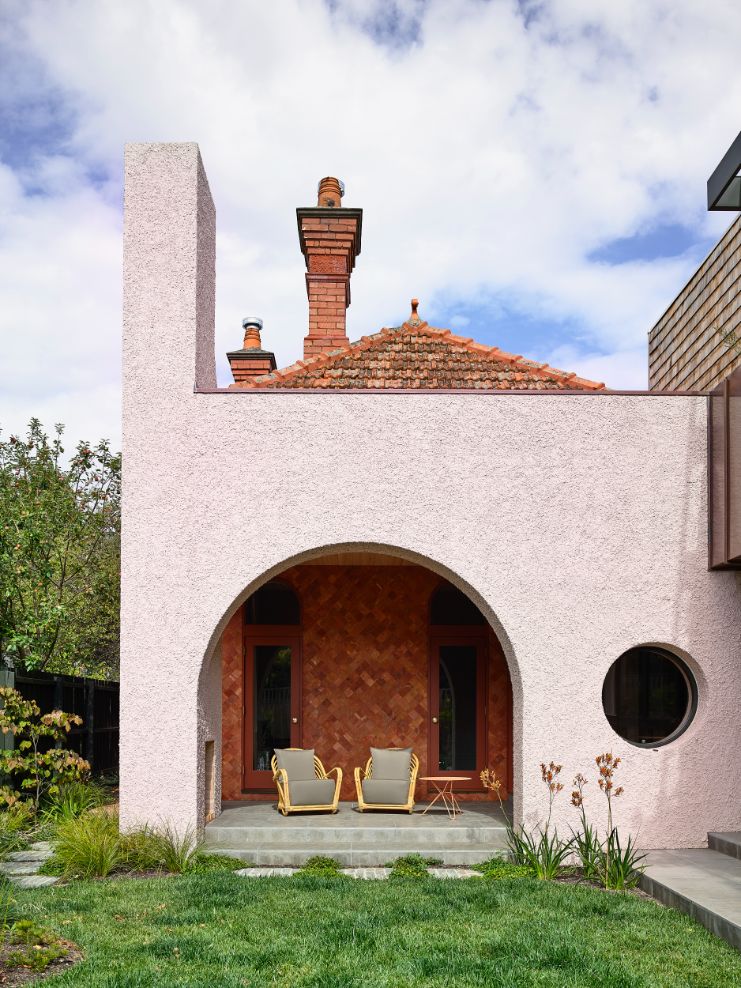 Elizabeth House involved the restoration and reimagining of a substantial Edwardian house.
The project was a great opportunity to deploy the principles of complete design embodied by the Arts and Crafts movement, an integrated amalgam of architecture, design and furnishing, which were all developed by the Kennedy Nolan team.
Built as a refuge from the humdrum of life, the outdoor's of Elizabeth house invites you to slow down, take a deep breath, and find a shady spot to watch the world go by.
See more images of Elizabeth House.
Shutter House, Perth, State of Kin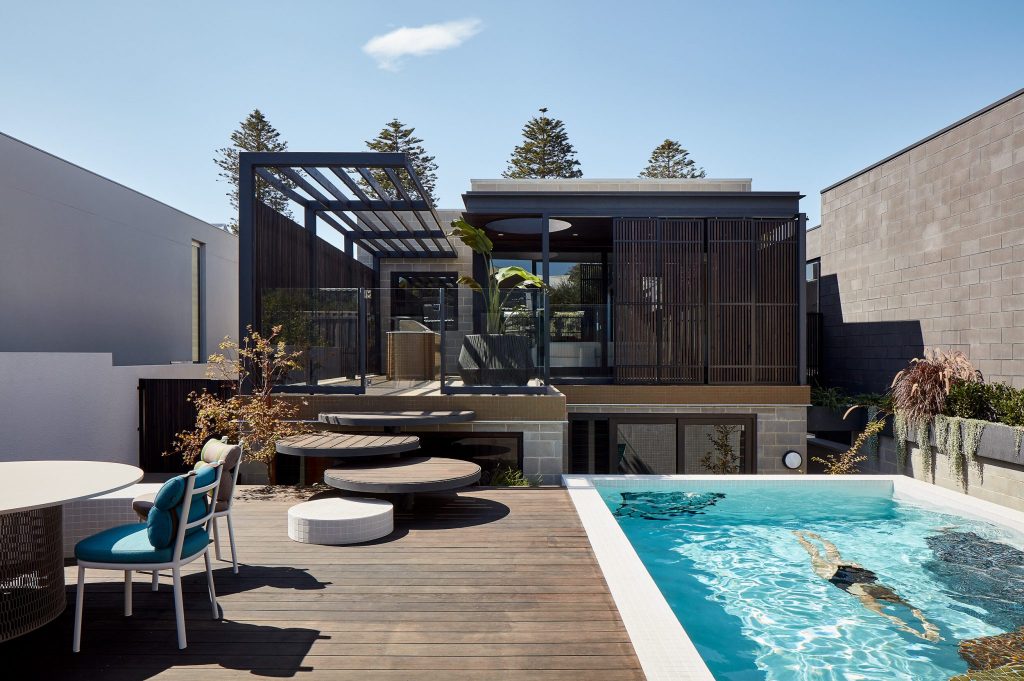 Shutter house is a unique new home situated in Wembley, Western Australia, overlooking picturesque Lake Monger (traditionally referred to as 'Keiermulu' by the Indigenous Noongar people).
State of Kin has perfectly equipped Shutter House with a delicious pool ready to remedy the hot dry climate of Perth.
The rear of the block also features a studio space and a quarter-round window with views from the courtyard.
Spotted Gum house, Sydney, Alexander &CO. with stylist Claire Delmar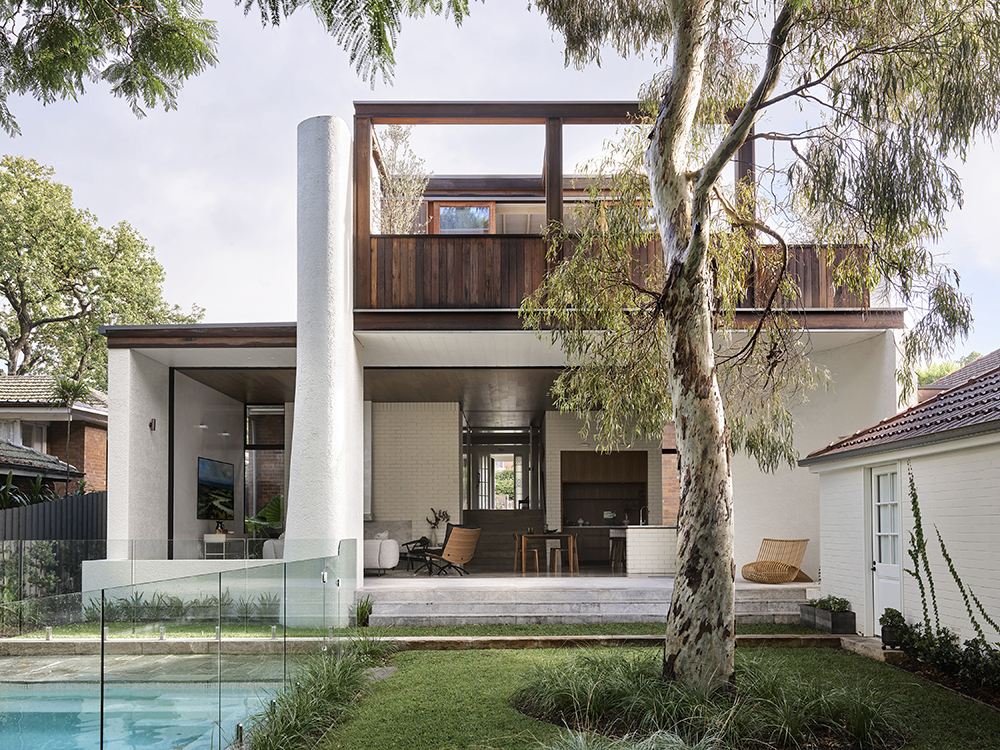 Spotted Gum house is an alteration and addition to an interwar bungalow that respects the suburban landscape and Heritage conservation area within Artarmon.
Alexander &CO. restored the street-facing façade while exploring a hidden, modern sculptural annexe at the rear, transforming this three-bedroom home into a blend of traditional and contemporary architecture.
The gentle grandness of the Spott Gum tree outdoors provides the home with not only its namesake but also a reminder of the best of Australian native tree flora.
See more images of Spotted Gum house.
Whale Beach House, Sydney, Studio Johnston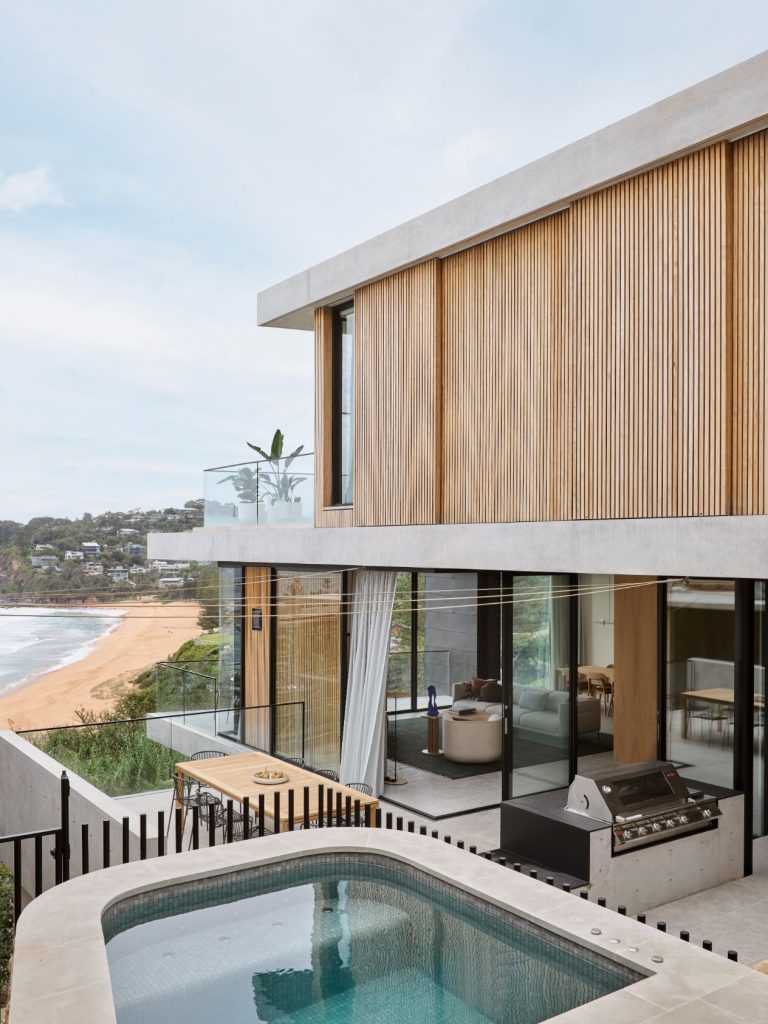 Encased by a robust shell of concrete, hardwood screens and zinc cladding shields, Whale Beach house epitomizes Sydney beachside living.
Rather than the exteriors mimicking the interiors, the patio of Whale Beach House takes the lead with its geometric delight of outdoor entertaining.
Stylish low maintenance is what this house is all about.
Read more about Studio Johnston.
Breese Street by Milieu, Melbourne, DKO Architecture with Breathe Architecture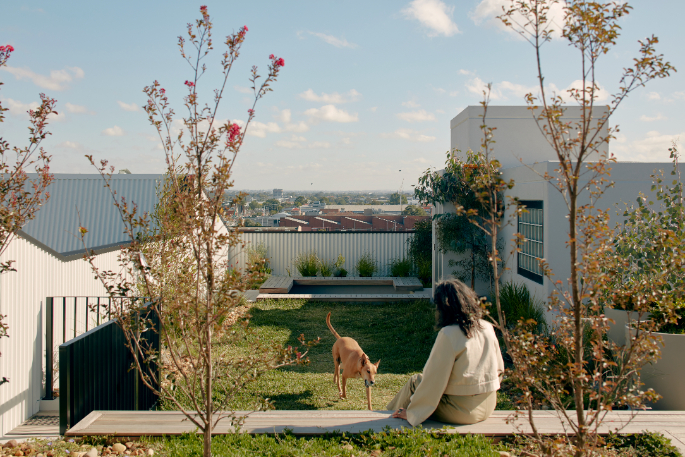 Breese Street is a multi-residential project that was informed through careful study of the requirements of urban living anchored in nurturing community and championing sustainability within Melbourne's inner north suburb of Brunswick.
The design team prioritised ethics over aesthetics – smaller footprints, fewer applied finishes, more robust materials and more efficient construction.
With serene views and fresh air, the outdoor spaces of Breese Street don't need to shout for attention – moderation is key.
See more images of Breese Street by Milieu.
Bellows House, Mornington Peninsula, Architects EAT
Located in the seaside town of Flinders, Bellows House has all the amenities for any beach lover.
Architects EAT thoughtfully invoked the coastal landscape by weaving native vegetation in the garden, referencing the colour and sentiment of Victoria's moody beaches.
Fresh, airy and minimal, Bellows House has been designed to encourage both rest and action.
See more images of Bellows House.
Check out our previous lookbook about seven eclectic kitchens that draw upon earthy palettes.