The Avalon Beach Apartment involves a complete renovation to a tired, original 1970s two-bedroom apartment located in the relaxed, picturesque Northern Beaches of Sydney.
The brief was simple: provide a more functional apartment to better suit a professional couple and their beloved bulldog.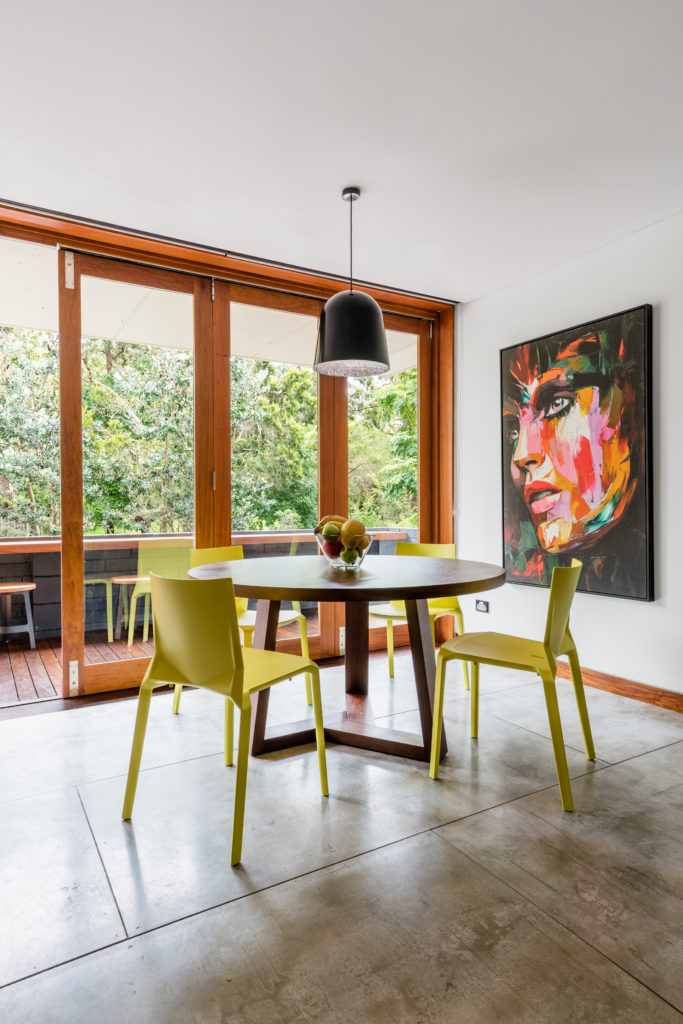 The design concept resulted in removing the structural wall separating the kitchen from the living/dining space, providing a new open living/dining/kitchen, providing an internal laundry which the original structure lacked, redesigning the bathroom layout to make better use of the space, and connecting the open living space to the rear deck so that the occupants can enjoy indoor/outdoor living that takes advantage of the Sydney climate.
The ethos for the concept resulted from the obvious need to remove the wall between the existing kitchen and living/dining space which resulted in a new steel beam for structural support above. Studio Benicio has never been a huge fan of dropping indiscriminate bulkheads to hide beams or services and believe there is always a better, more architectural way to respond to impositions in a space.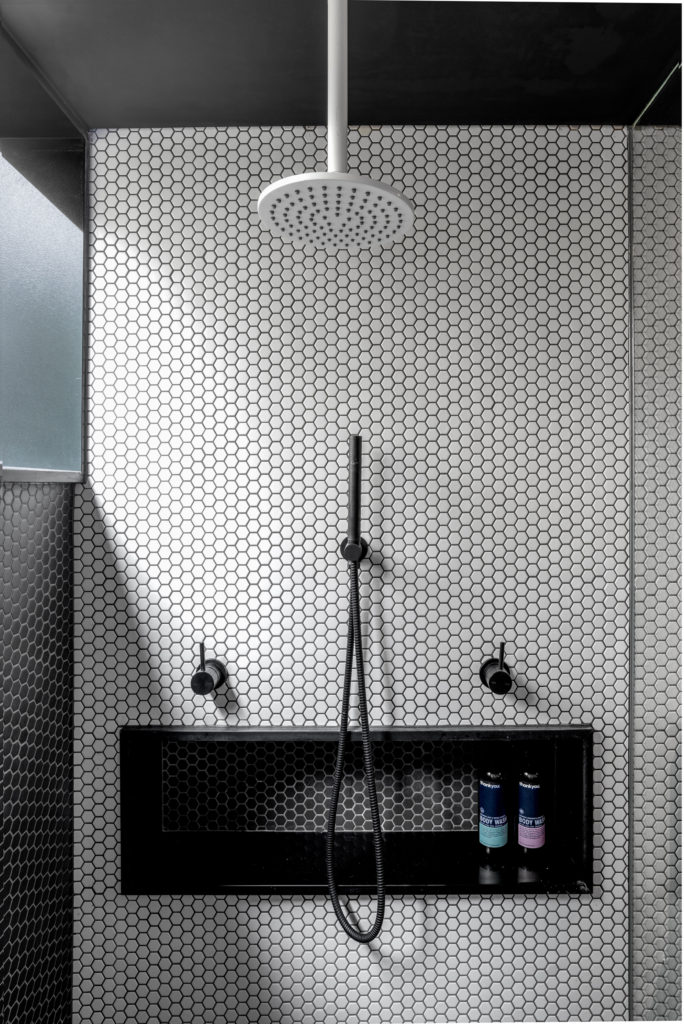 In this instance, the studio decided to drop the entire ceiling over the kitchen, which in turn gave void space through which the rangehood ducting could be run through, without compromising any overhead cupboard storage. Furthermore, if you're dropping a ceiling, it needs to be done with purpose as its a new form being introduced, so what better way to express it than to paint it black? This sets the tone, pardon the pun, for the revitalised colour scheme – white on black, black on white, with splashes of vibrant colours in the soft furnishings, artwork and new internal doors.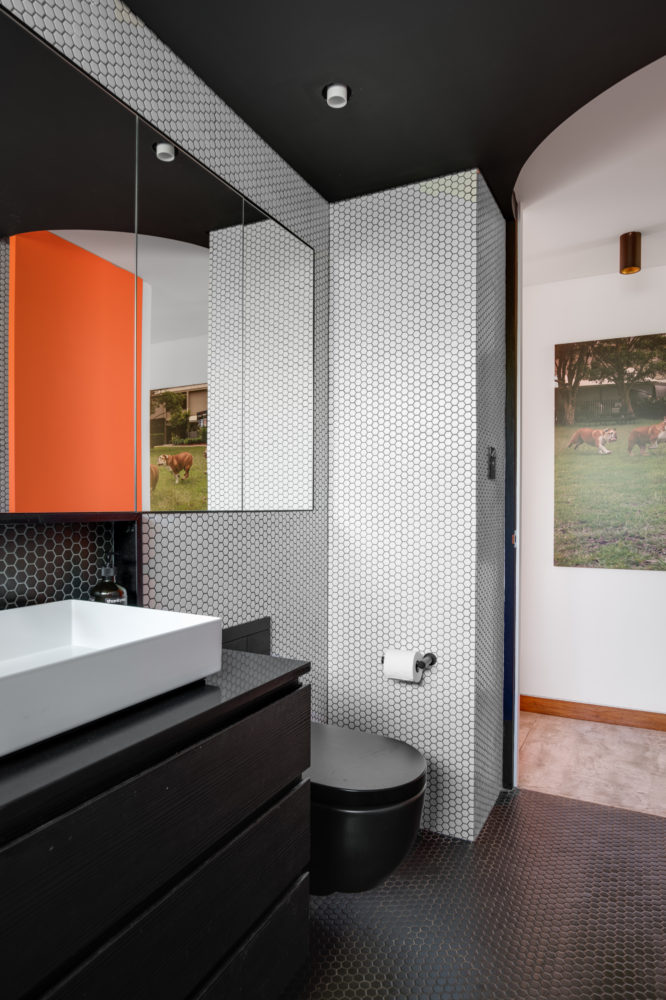 The Avalon Beach Apartment's dropped black ceiling solution was repeated again in the bathroom space where plumbing from the above neighbouring unit needed to be concealed. The only issue was that the new internal doors were headless and ran floor to ceiling… We put our heads together with the builder and came up with the solution of forming a radial bulkhead so that the door would remain full height and still be able to swing into the bathroom space. The result is amazing and comes purely from 'form following function'.
Photography by Mitch Fong.