Located in Melbourne's inner suburb of Hawthorn and designed by Carr, Gridded house is all about heritage details combined with modern living.
Sitting in on one of Hawthorn's charming and historically significant tree-lined crescents, the existing building has been carefully restored, while the street entrance was relocated to align with the house entrance.
This was done to achieve a more coherent entry experience and take advantage of the generous garden.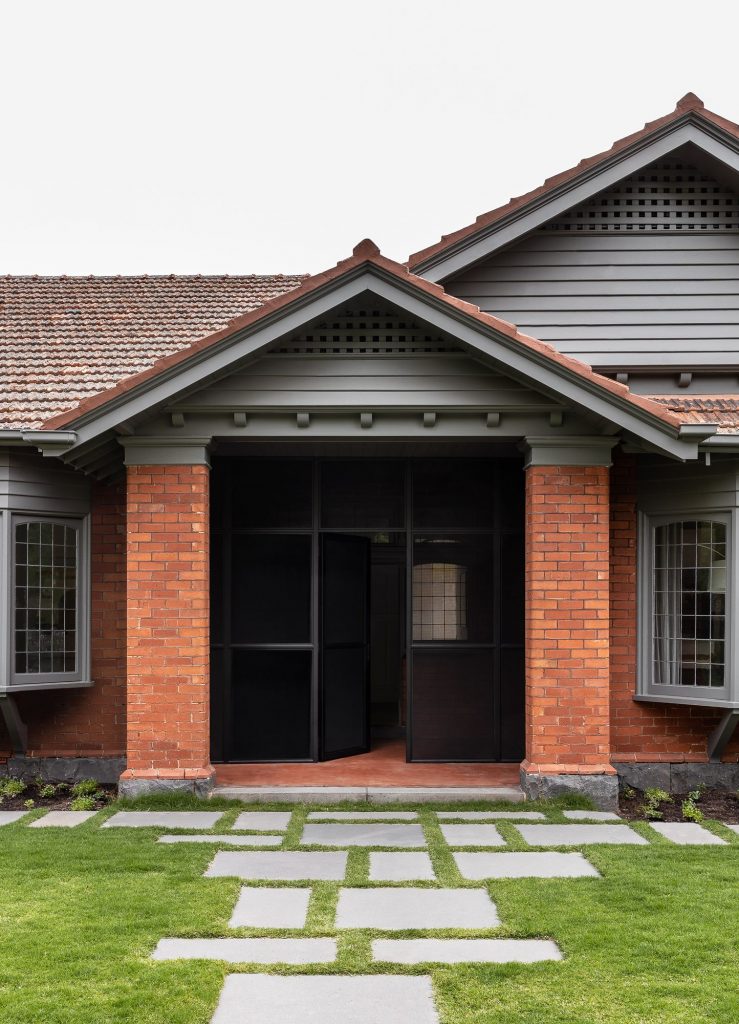 Melbourne-based architecture and interior design studio Carr was engaged by long-time friends and previous clients of Carr to create a modern intervention that celebrated the historic design of the original dwelling.
Carr associate Stephanie Poole says the studio's "intimate understanding" of the needs of their client, a family of five, enabled the design team to create a "master plan that offered a manageable two-stage design."
"Working within the original envelope, the first stage involved restoring and elevating the existing home, making it livable for their family life," says Poole.
Like most historic properties, the original dwelling suffered from a lack of natural light, which resulted in dark internal spaces.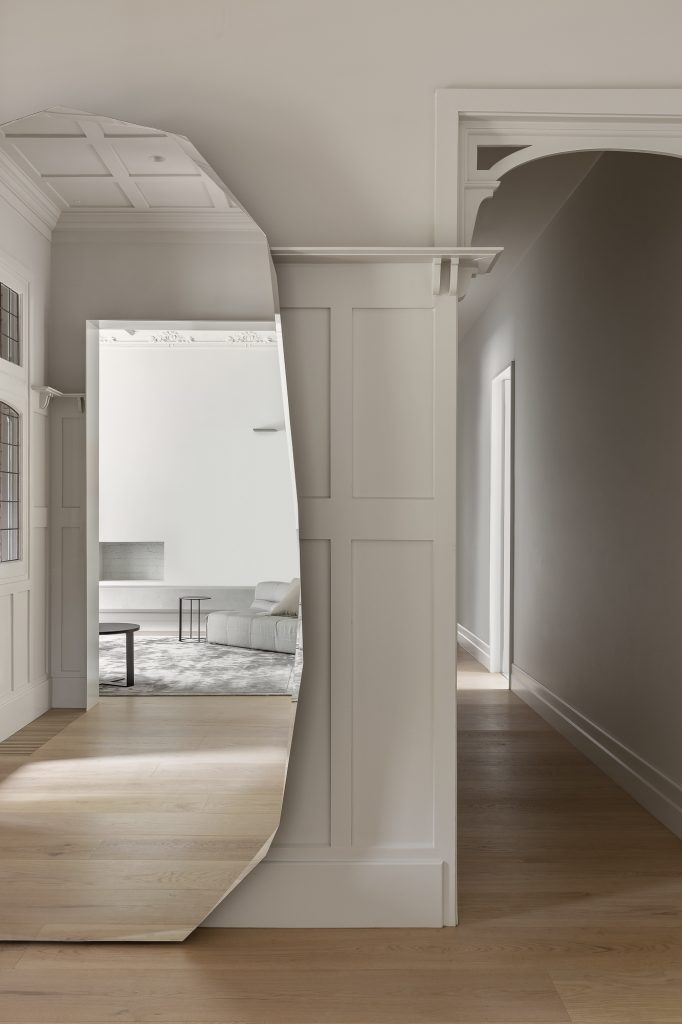 Awkward and warren-like hallways led to extensions added in the 1980s, which lacked the artistry of the original design and convoluted the home's internal circulation.
But, while the dwelling's age sometimes proved a challenge, it also showcased itself beautifully in other ways.
Original details, such as the leadlight bay windows, and gridded ceiling and wall panelling, stimulated spectacular moments that were starting points for Carr's design inspiration and identity.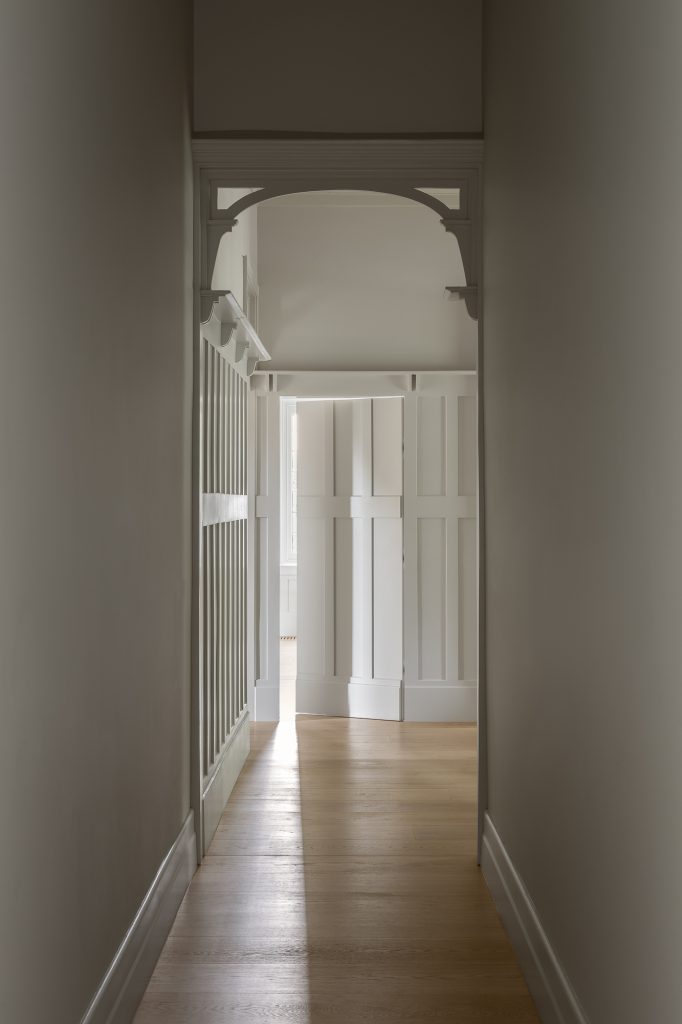 "The home's gridded heritage ceiling and wall panelling provided a starting point for a series of design decisions that inform both stages of the project.
"In this sense, the genesis of the design derives from an original detail, creating an inherent link between past and present," explains Poole.
Carr sought to redefine the interior openings and overall circulation of the home. By unlocking the plan, the design team reconfigured the interior journey.
Poole says this allowed "significant and deliberate moves" to straighten the corridor, resulting in a clean line of sight east to west, which is a common design thread in Carr's work with creating spaces with aspects to view.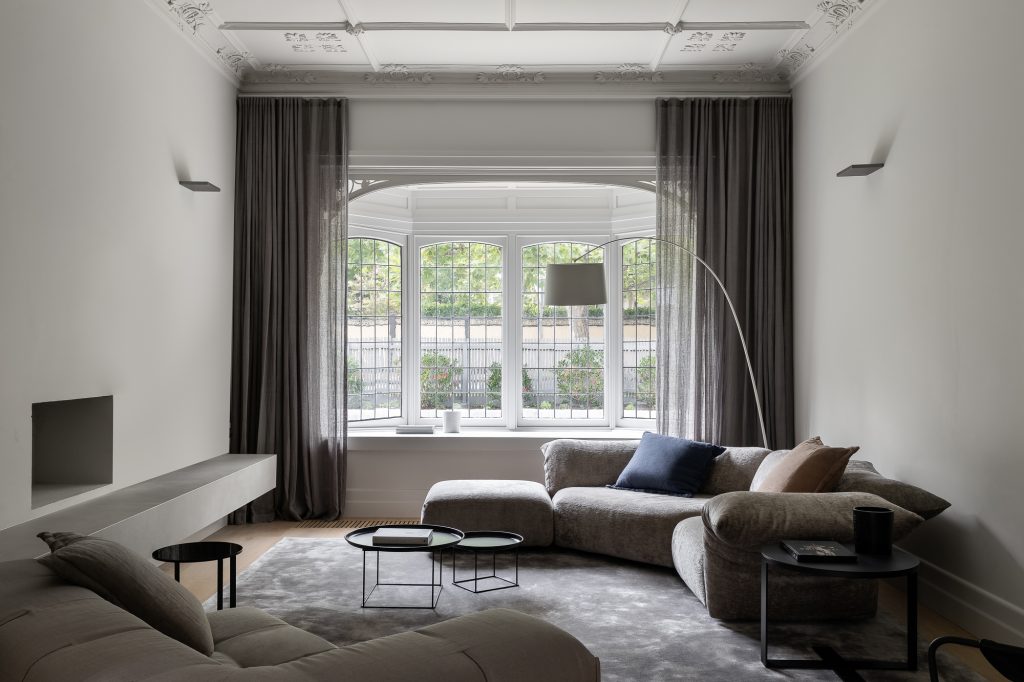 Common with the building's period, Gridded house originally featured small, disconnected rooms.
To remedy this, Carr installed open kitchen, dining and living spaces by creating large punctures in three walls to enable a visual and physical link, which brought north light through a series of celebrated portals.
Generous and open, the rooms still hold their precious character but with the retention of their proportion and details.
"This illustrates the potential of working within an existing heritage building to integrate contemporary spatial principles of open plan living, without removing the essence of the original design," says Poole.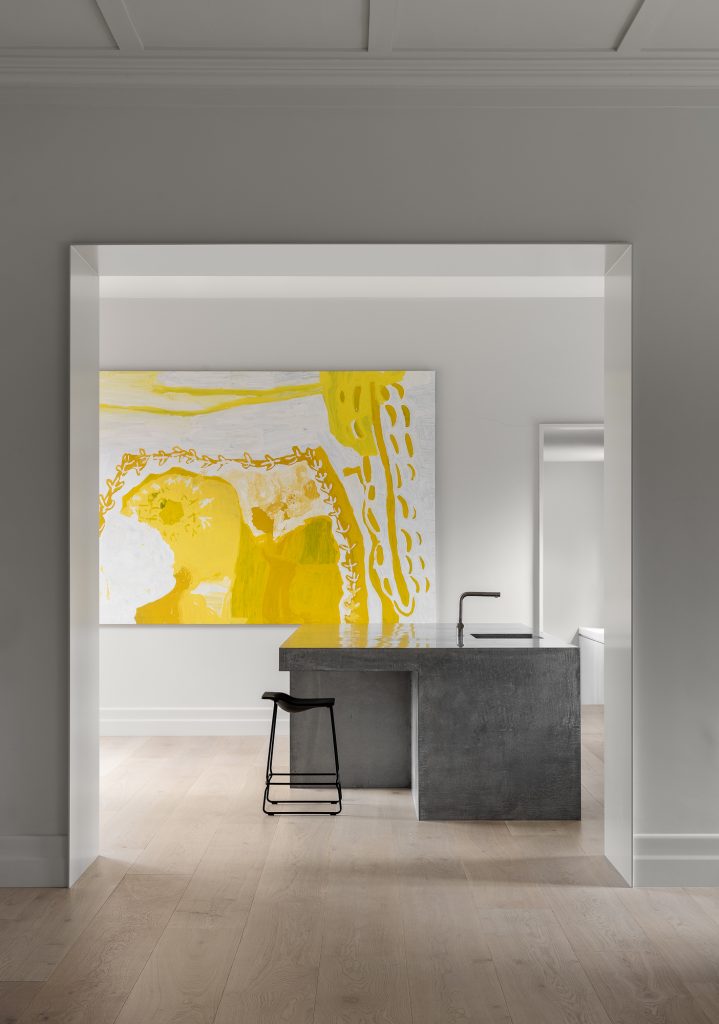 In regard to materials, the kitchen showcases a monolithic, concrete island bench, fabricated by 'Concrete by Keenan Harris.'
Carr designed the benchtop to be an asymmetrical and cantilevered plinth, with its dimensions repeated in joinery throughout the interiors. This is a subtle way to align proportions by employing inherent consistency.
Moving throughout the home, private quarters are propped to one end of the house. The entrance of the master bedroom was shifted to create added privacy, with the bedroom itself extended to form a link to a walk-in-robe and ensuite.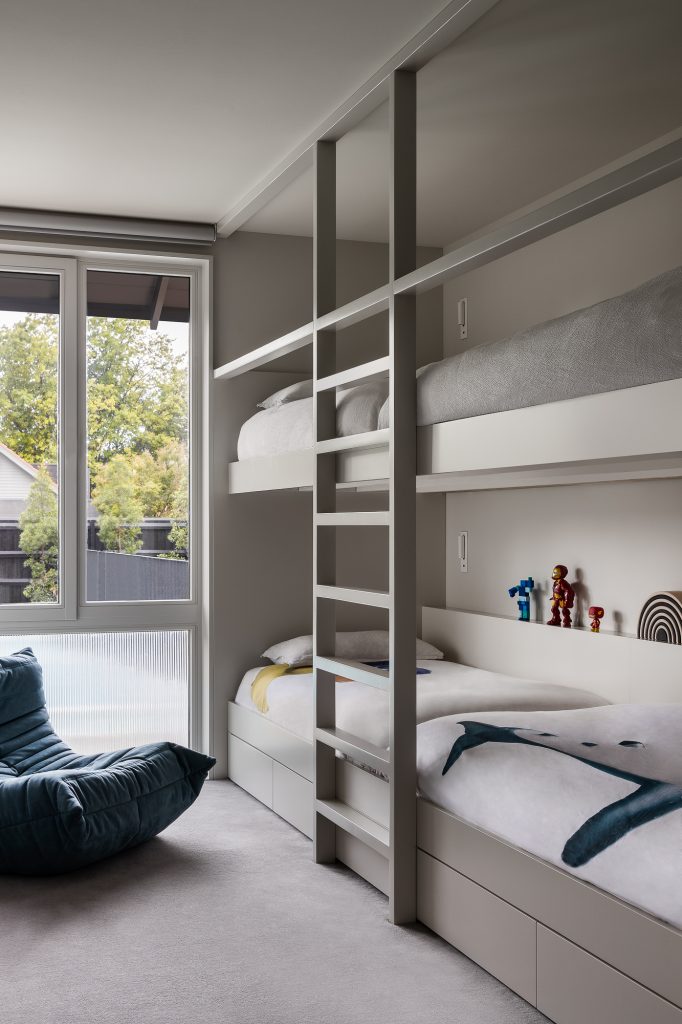 Remembering the project is a family home, Gridded house includes custom-designed bunk beds, desks and a playroom to offer the client's children special areas to live and play in.
The interiors are painted a soft grey that simultaneously emphasises heritage detailing and provides a unified backdrop for the client's extensive contemporary art collection. All the joinery details also continue in similar tones to promote an effortless visual narrative between rooms.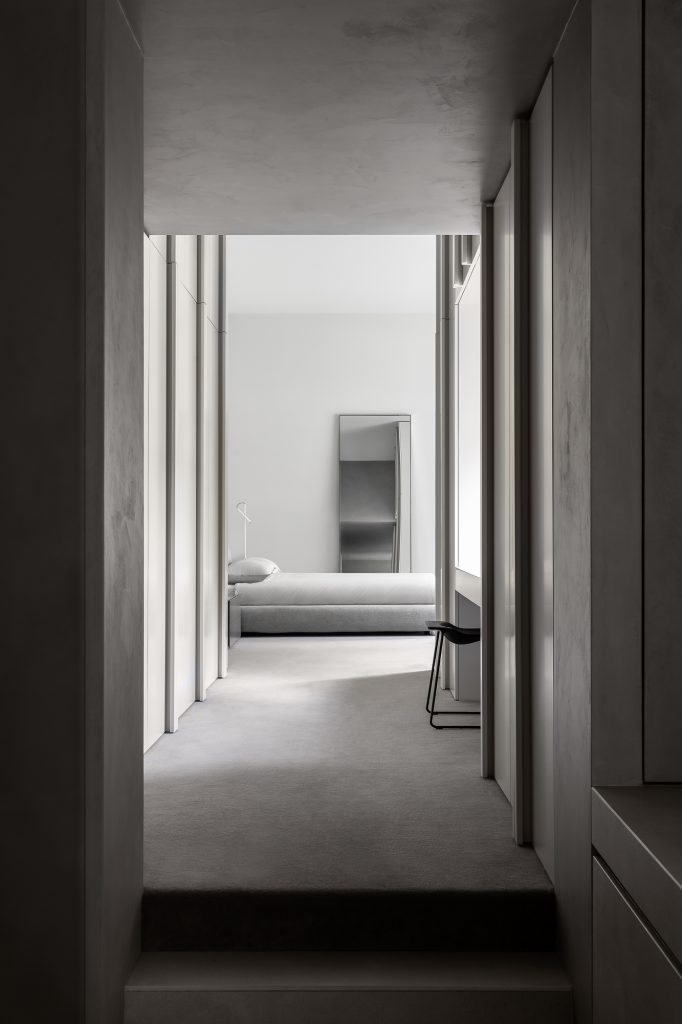 "A home is such a personal environment, so it is critical to truly understand how a person or family wants to live, the nuances of their rituals and daily patterns, and importantly, the feelings that the spaces ought to evoke," adds Poole.
"There needs to be an intrinsic sense of ease, flexibility for spaces to evolve over time, and a consideration for the sensory and emotional experiences enabled by the design."
Photography by Timothy Kaye.
Carr is a Melbourne-based architecture and interior design studio with 50 years of experience. Founded by Sue Carr, Carr is built on a reputation of design rigour and timeless design, which has resulted in numerous accolades and recognition.
Cross disciplined in its approach, their projects are spread across residential, workplace and hospitality work.