In celebration of IDEA 2022, ADR is taking a sneak peek into the people behind the design magic. Today we'll learn more about the design duo from Luchetti Krelle.
As a Designer of the Year finalist, Luchetti Krelle has four projects shortlisted in this year's program, all featuring in the Hospitality category.
Winners will be announced at the 2022 IDEA gala in Melbourne on Thursday 24 November at The Timber Yard in Port Melbourne.
To receive regular updates about IDEA, including details of how to enter next year, subscribe to our newsletter.
Founded by Rachel Luchetti and Stuart Krelle in 2008, Luchetti Krelle is a Sydney-based, architecture and interior design firm.
Specialist in hospitality design, Luchetti Krelle harness atmospheric narratives in compelling ways and creates sensory journeys heightened by nostalgia.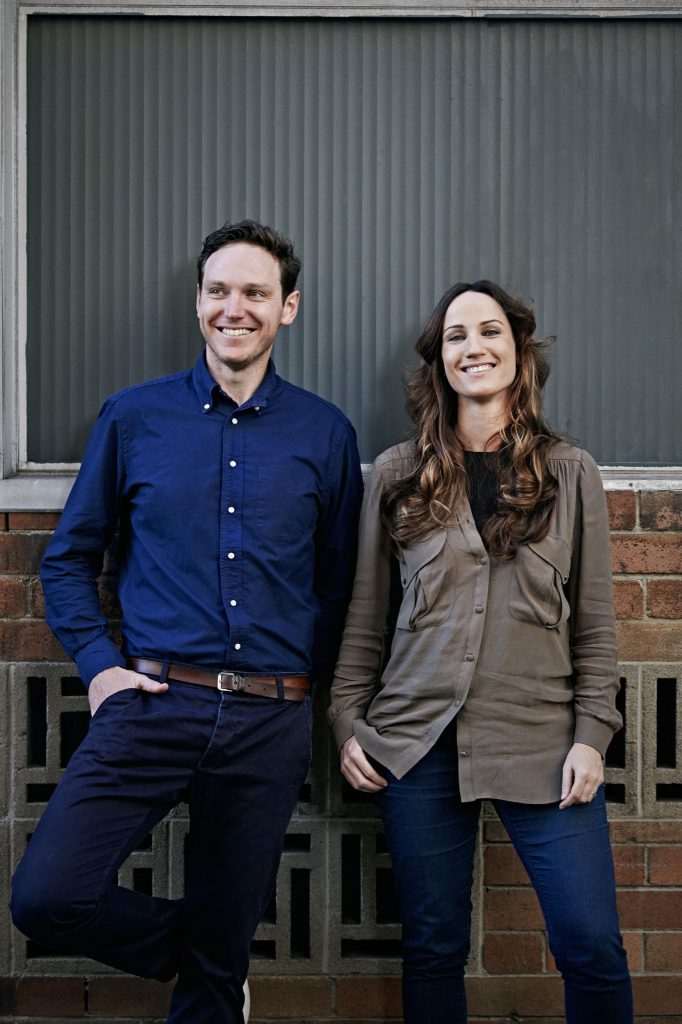 ADR: What would winning IDEA mean to you?
Luchetti Krelle: Winning this award would be totally unexpected and most humbling. We have such wonderfully creative peers in the mix who continually push boundaries and are leaders in the design community. We certainly don't design with awards in mind, however, just being shortlisted is a win for us.
Why did you enter?
We enter IDEA every year as we love to celebrate design and it's an important aspect of the design industry – especially as it is judged by fellow designers and architects. Our team at Luchetti Krelle see that we value their contributions and our clients are proud of the outcomes and want their projects to be seen and appreciated.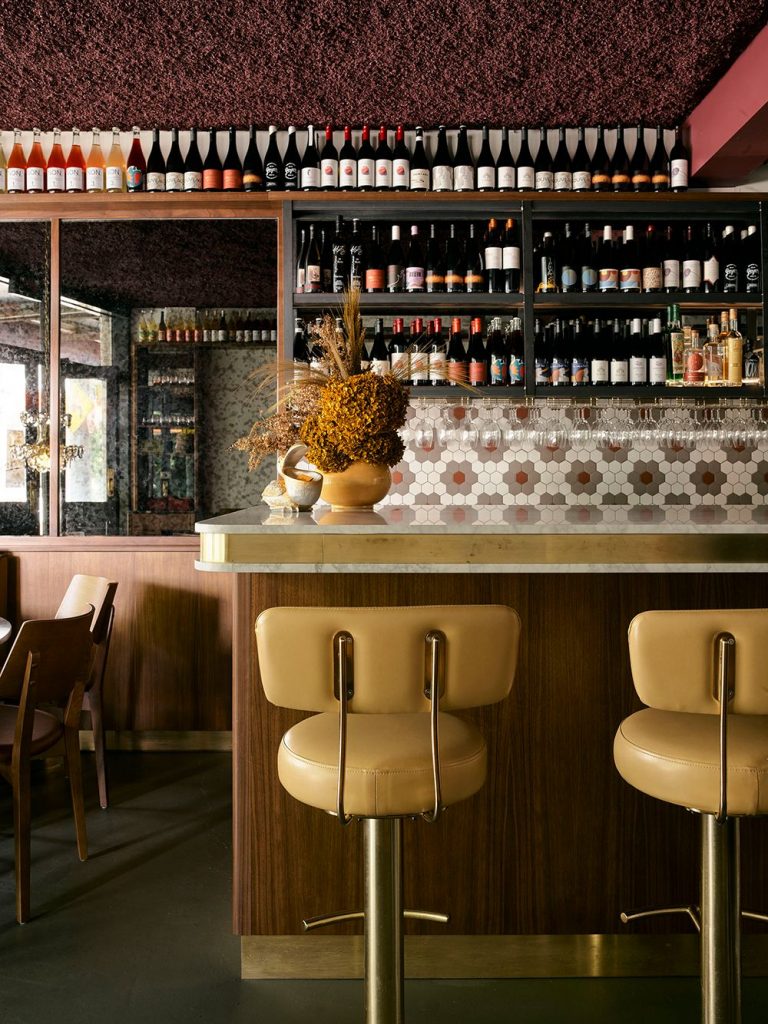 If you win, where will the trophy go?
Where all trophies go – straight to the pool room! (just kidding). Front and centre on our mid-century sideboard in the studio. Every visitor will be encouraged to cuddle it.
In your own home, what is your favourite room and why?
For Rachel, definitely the sunroom/impromptu home office as it has an incredible harbourside setting. Stuart loves to cook – so would have to say the kitchen.
Looking back, what is one thing you are proudest of?
We are proud of the way we have conducted ourselves over the past 15 years together as Luchetti Krelle. As leaders and mentors to our team, we set an example for how to interact with everyone involved in the entire life cycle of our projects from clients, consultants and suppliers to collaborators including every single person on the building site. We have an excellent reputation in the industry because of this.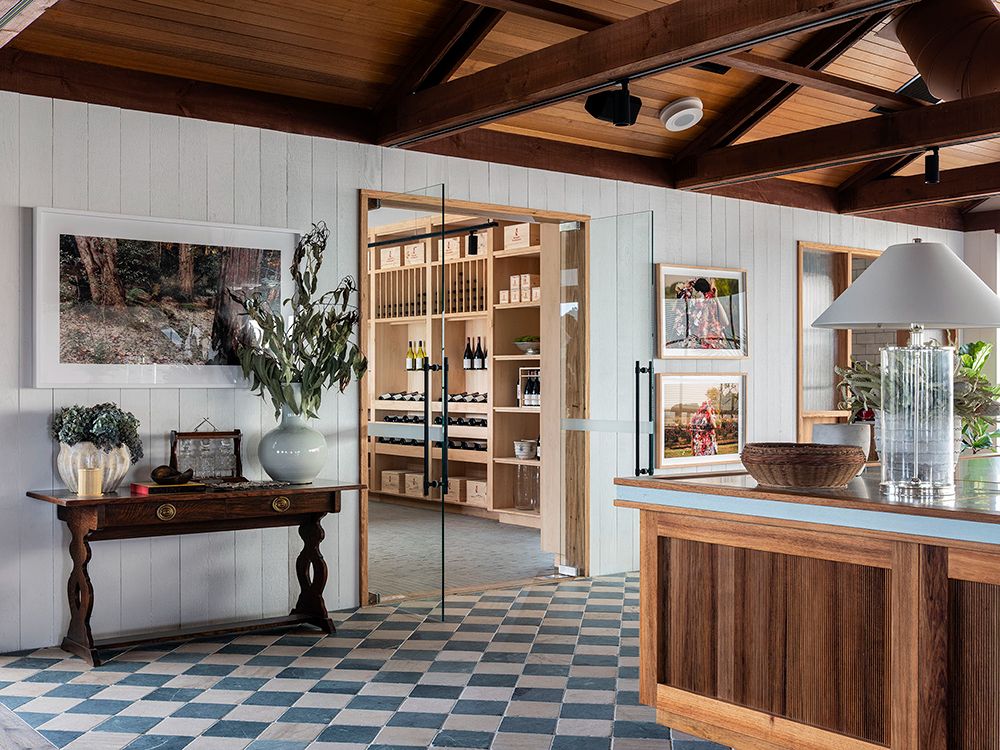 Looking ahead, what is one thing you still want to achieve?
Stuart would love to focus more on furniture design and has a drawer overflowing with sketches just waiting for the right moment. He needs to get over to Milan urgently! Rachel is still waiting on that elusive utopian resort project on a tropical island to come along.
Besides design and architecture, where do you find creative inspiration?
We both love to travel and wish we could do more of it. We also both have a love of nostalgia and relish in films that are set in various eras. Good old magazines and design books seem to provide more delight as you mine through them rather than online trawling.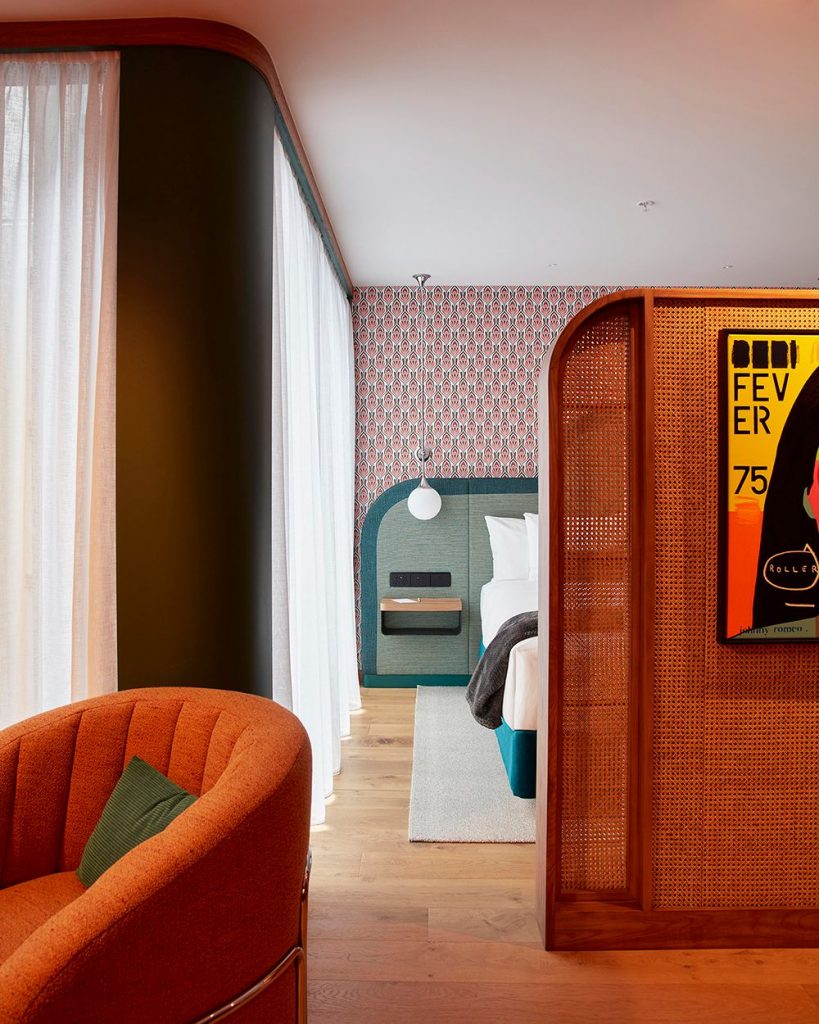 What advice would you give emerging designers who want to follow your path?
Try to enjoy the ride. It is a fun and dynamic industry that provides so much opportunity and excitement. Take the time to enjoy the moment, and celebrate the little wins. Be confident that the work will be there, so take your time to enjoy the interesting work you get to create.
Go for it! The hard road gets easier and the easy road gets harder.
How would you describe your outlook for the future? What do you want to see in the design industry?
We feel our industry is always optimistic and hopeful, and hey, the future is always going to be brighter than 2020!
Coming out of the pandemic, we have blazed on as we did before to get back on our feet. Would love to see us turn the ship away from the status quo and really make some big changes to a much more sustainable process. It is going to be hard, but necessary.
We see amazing talent in Australian designers that need to be nurtured. After all… the grass is always greener when you water it!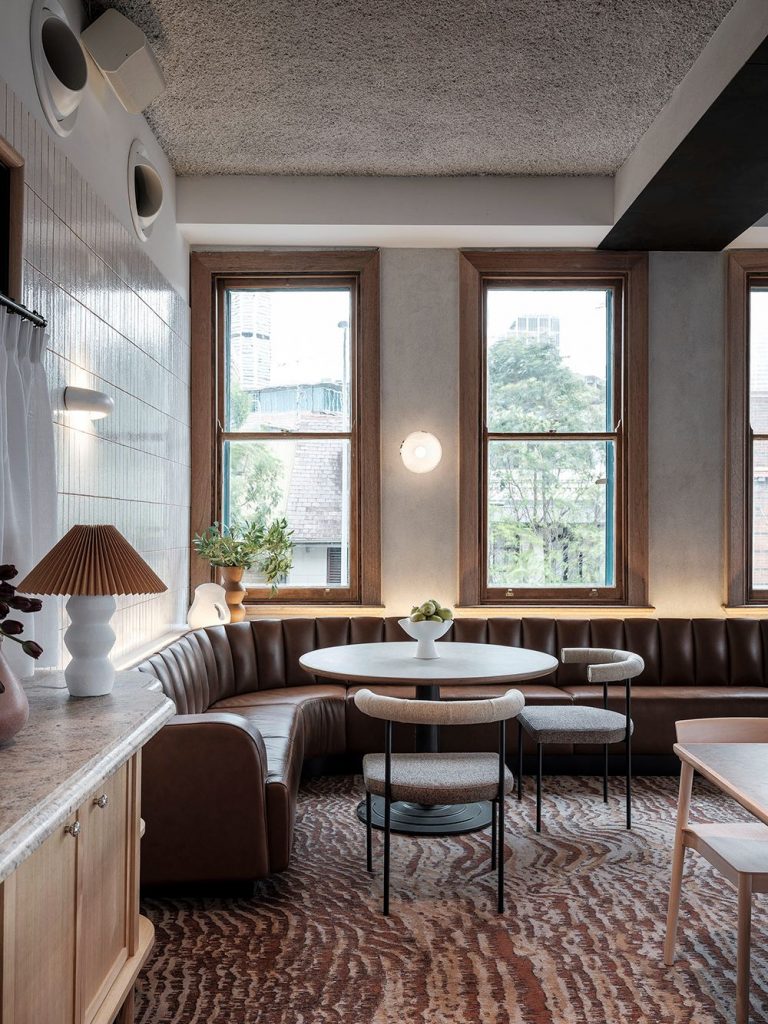 Lead image of Ovolo South Yarra with photography by Sean Fennessy.
Explore more from the 2022 Designer of the Year finalists and other award categories on the IDEA website.